TV/Streaming Reviews
Bigg Boss Season 13: Rashami Desai, Sidharth Shukla and Asim Riaz Were Under Fire by Rajat Sharma
In Bigg Boss Season 13, Rajat Sharma enters the house and questions Rashami Desai, Sidharth Shukla, Asim Riaz and Paras Chhabra about their controversies
A new day begins in the Bigg Boss 13 house and the housemates awake to the sight of the Bigg Boss trophy in the living area.  They discuss the trophy and Shehnaaz Gill and Sidharth Shukla are seen admiring it, while Shehnaaz admits to wanting to win it.  Rashami Desai and Sidharth are in the kitchen and bicker in a comedic manner over potatoes and tea leaves. Sidharth encourages Rashami to steal the tea now that now one is there to stop her – or drink it. Rashami jokes that she will steal something of his and he quips that she already has, laughing.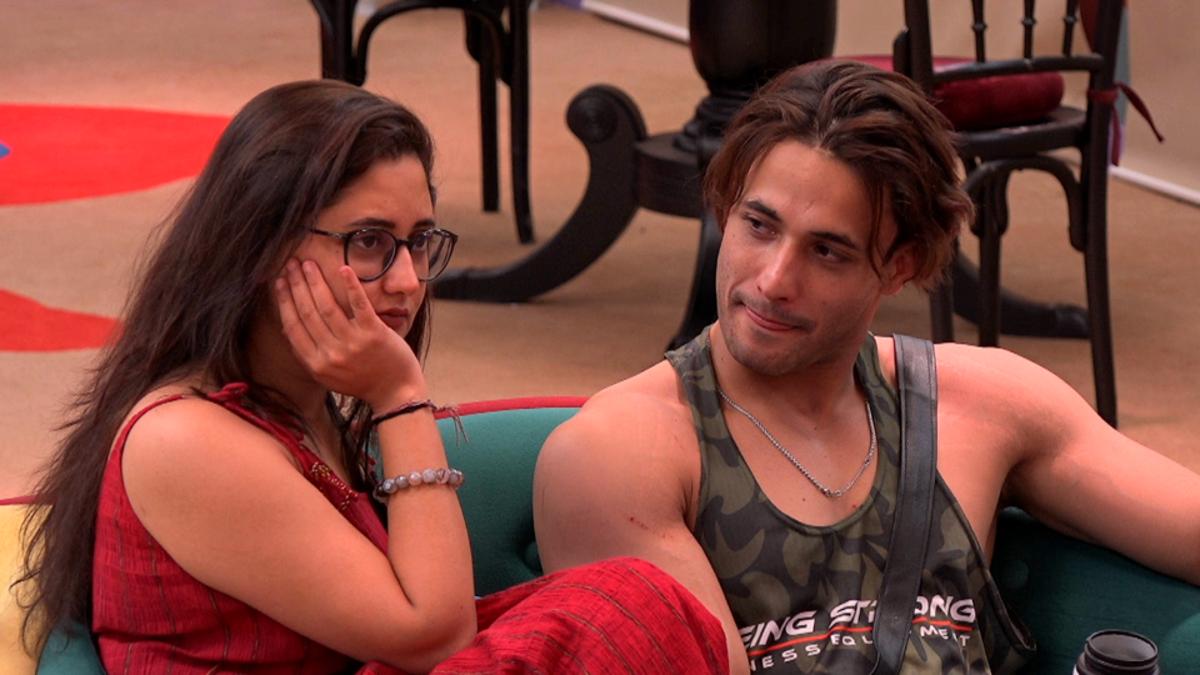 Asim Riaz is seen massaging Rashami Desai's head and Rashami apologizes to Asim for having to do it.  Later, the housemates see a car in the garden area and gather around in it and sit in it.  Shehnaaz and Sidharth are seen talking to each other, discussing their feelings and Shehnaaz asks Sidharth to say I love you and accuses him of paying too much attention to the cameras.  Bigg Boss announces that Rajat Sharma will be entering the house and he arrives and greets the housemates.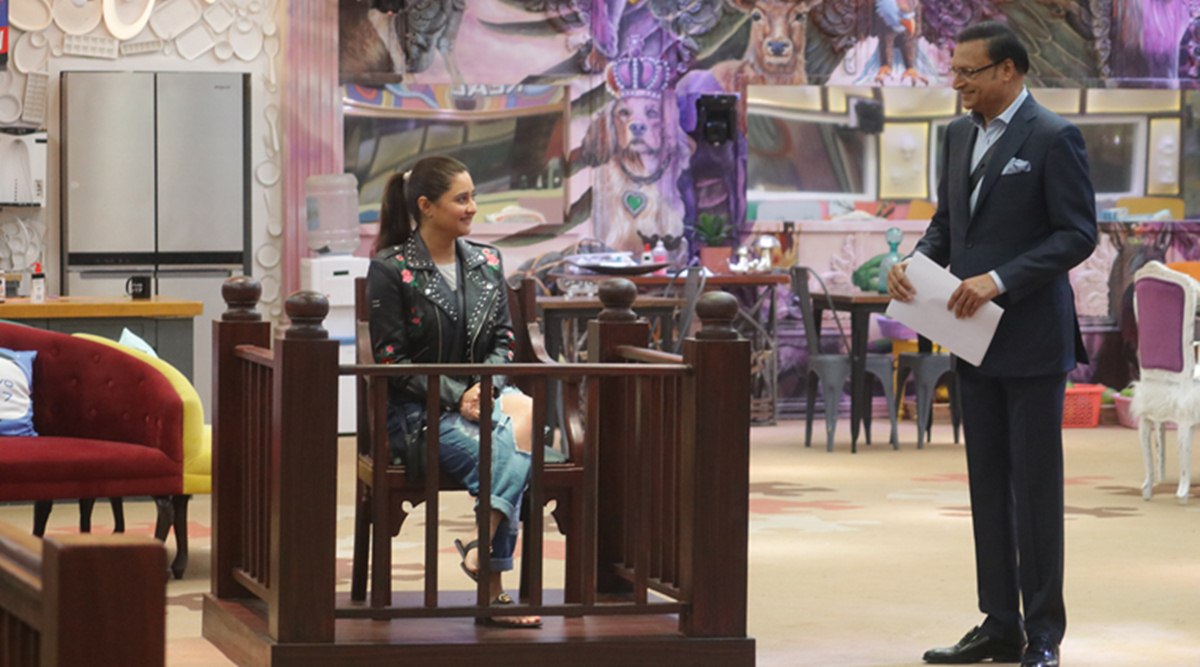 Rajat Sharma calls Rashami into the witness stand first and asks her what she's hiding.  He tells her that the first claim is that she's a coard.  Rashami defends herself, saying she knows when to reply.  Rajat also talks about her back-biting and Rashami says that everyone in the house does.  A clip is played of Rashami talking about Sidharth, Arti Singh and Mahira Sharma.  Rashami states that she has said all this to their faces as well.  Rajat asks why she's quiet after Arhaan Khan's exit and she tries to explain, but a video is played of Rashami's many different statements.  Rajat asks why she keeps changing her statements and Rashami says she couldn't ask all this in front of the cameras as she didn't want everyone to turn against him.  Rashami complains that despite knowing Himanshi Khurana for a short period of time, he told her that she's not the right person for him and cried to her about their problems.  She says that she can't continue with someone who lies.  Rajat asks Rashami about Sidharth and their relationship.  Rashami says that they worked together and were friends, but he jokes in a way that doesn't sit well with her, so they don't get along.  Rashami explains how her niece likes Sidharth from the sets.  She also clarifies that Sidharth had a hand with the creatives and would change things with the show.  She also talks about Arti's attempt to patch things over the phone and states that they tried, but things got heated.  While he tried to make things better, things ended badly.  Rajat teases about the burnt food and Rashami says it's by mistake.
Paras Chhabra is next and Rajat asks about his visibility, saying it looks like he lost to Sidharth.  Paras says he has become laid back while Rajat says he is lost, spending all his time with Mahira.  Rajat asks about Akanksha Puri and Paras says she has said things which were wrong.  He says she never sent those shoes, but Rajat says she sent a lot for him.  Paras says his stylist could've done it, but Akanksha chose to do so.  Paras says he's offended, so the relationship can't work.  Rajat asks him about his bad words for Asim and Shefali Jariwala and Paras says she's a sister-in-law for him, so he didn't like it.  Rajat says he has double standards because of Mahira and Paras says they hug and kiss as friends.  Rajat asks why he said Shehnaaz was trying to have a relationship with him and Paras says he told her he already had a girlfriend.  Rajat asks why he didn't say that to Mahira and Paras says he gels with Mahira.  Rajat tells Paras to focus on the game, not on Mahira.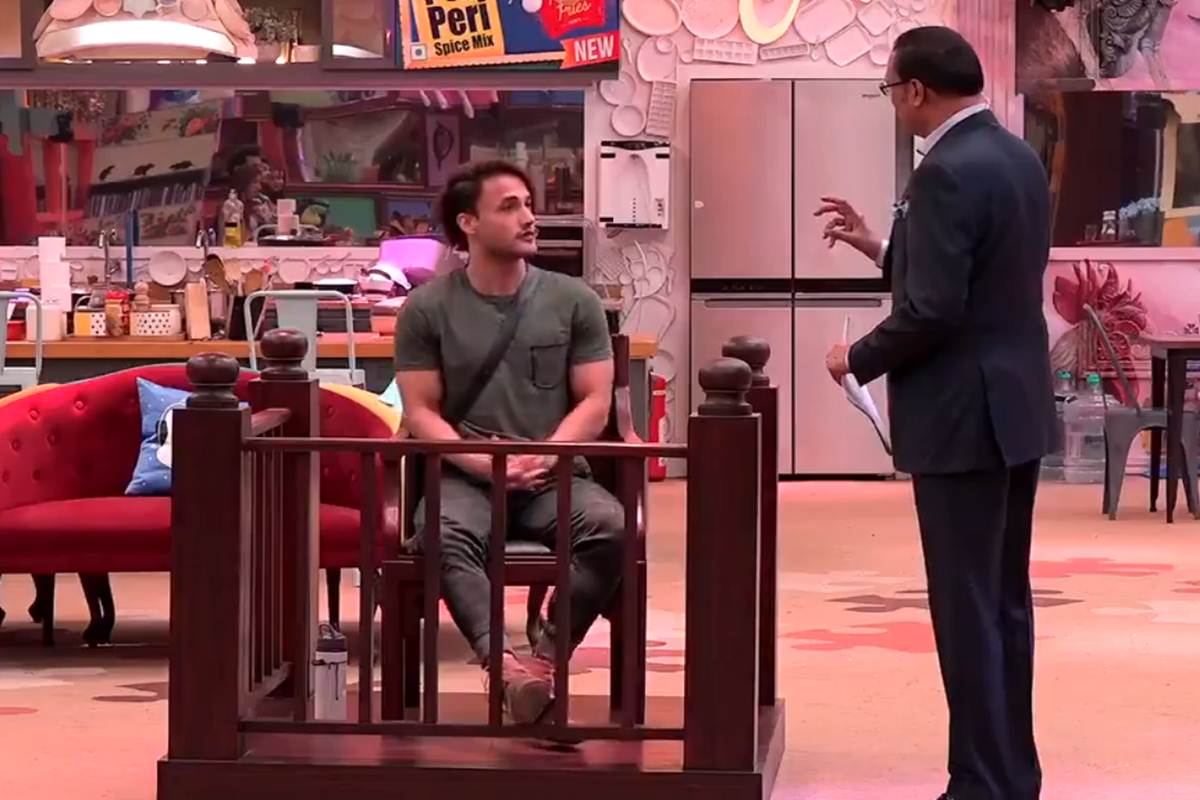 Asim is called up next and Rajat asks why he gets angry over everything, asking if he can't control his anger.  Asim says he has to shout, because everyone yells.  He says that everyone puts you down in this house and they make personal comments without knowing you.  Rajat shows a clip of Asim getting angry on different occasions.  Asim admits that he has a temper, but explains that they make comments on his family.  He further says that even when he said something about Sidharth's father, it was in retaliation after being provoked.  Rajat asks about their relationship as brothers before, but Asim says that he kept putting  him down and he had to have self respect.  Rajat says that he doesn't listen to others and Asim says Sidharth doesn't listen at all.  Rajat shows a clip of Asim turning the housemates against each other.  Asim explains that these clips were from earlier in the game and he didn't know Shehnaaz well and Paras had given him some information.  Rajat asks Asim why he didn't defend Rashami when she had a fight with Himanshi.  Asim tries to clarify, but Rashami does not agree and Rajat tells Asim that he should listen to others too, not just Himanshi.  He says he listens to both.  Rajat tells Asim that he has a lot of fans and play like a hero. 
Sidharth is next and Rajat tells him that he's accused of being arrogant.  He says he didn't even listen to his mother and Sidharth replies that he did, he changed his shorts.  Rajat asks why he puts others down?  Sidharth explains that there's nothing to do in the house, so all the focus is on negative feelings.  Rajat shows a clip of Sidharth's fight with Mahira, his fight with Asim, his fight with Shehnaaz and his fight with Rashami.  Rajat says this is wrong and Sidharth agrees.  Sidharht says he is clear in his beliefs and they don't agree.  Rajat says that Sidharth doesn't believe anyone else understands the game and says that Sidharth has pushed Asim 8 times.  Sidharth says that Asim nudged him first, but Rajat tells him that he should calm down.  Rajat asks if Sidharth doesn't like to lose?  Sidharth says he doesn't take things easily and Rajat says he lacks sportsmanship and puts others down.  He plays a clip of Sidharth fighting with Asim, Shefali, Arti, Rashami, Mahira during the tasks.  He tells Sidharth that he shouts a lot and Sidharth says others do the same too. 
Preview of Tonight's Episode
In the precap for the next episode, Rajat Sharma will continue his grilling of Sidharth Shukla, asking him about his relationship with both Rashami Desai and Shehnaaz Gill.