TV/Streaming Reviews
Bigg Boss Season 13: Rajat Sharma Grills Salman Khan - Highlights of February 10, 2020
In Bigg Boss Season 13, Rajat Sharma questions Salman Khan before entering the Bigg Boss house while the housemates await news of the elimination
The episode begins with Salman Khan's entry.  Salman greets the audience and announces the launch of a new reality show, hinting that the show may include housemates from Bigg Boss season 13.  He enters the house through Me TV and tells the housemates that the show is coming to an end and it's time for the contestants to focus on winning the show.  Salman asks Sidharth Shukla and Shehnaaz Gill to imitate each other.  They do so and the housemates laugh at their antics as Sidharth enacts Shehnaaz's crush on Karthik Aryan and Gautam Gulati while Shehnaaz walks and smokes like Sidharth.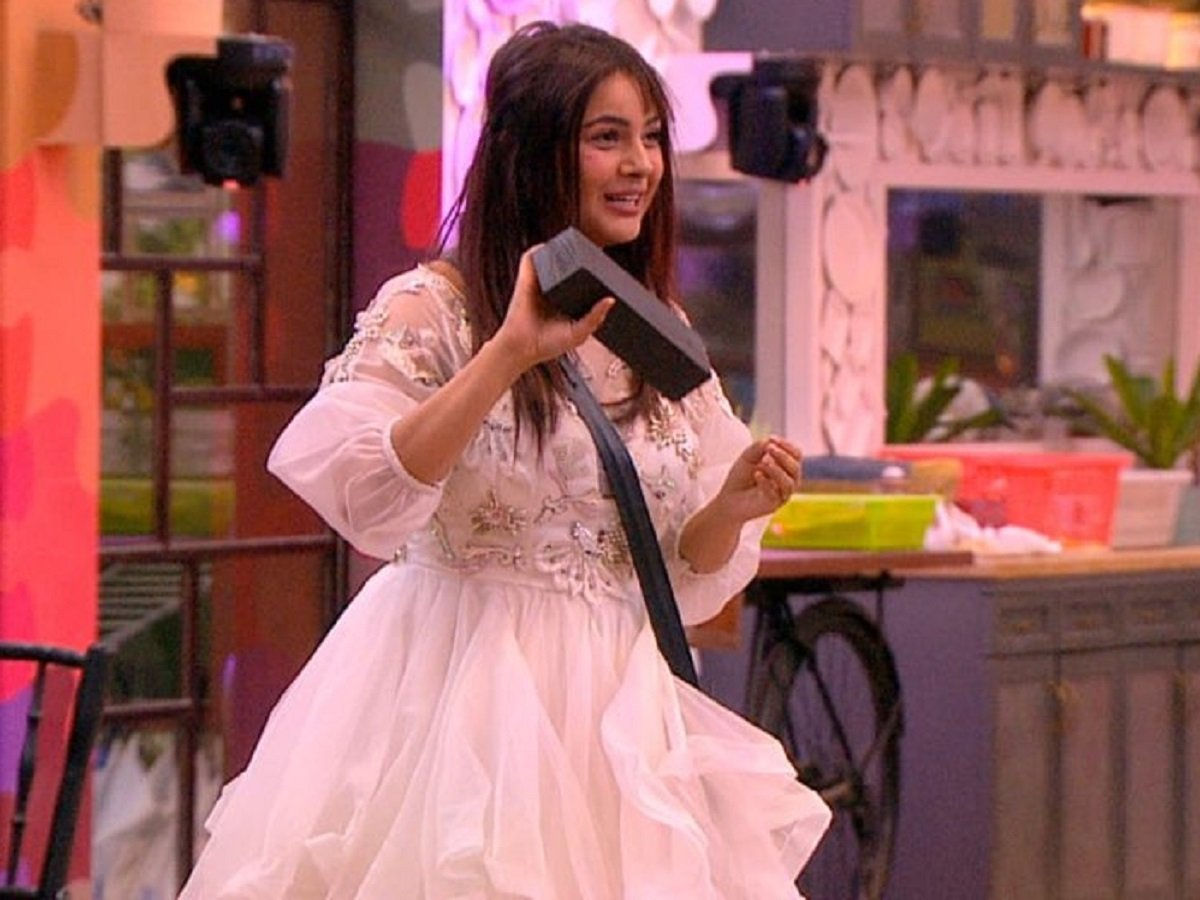 The "Paap ki potli" task is next and the housemates are asked about their "paap" (sins).  Arti Singh fills Rashmi Desai's potli because they fought this week.  Asim Riaz fills Sidharth's potli, while Rashami fills Shehnaaz's potli for calling her fake.  Shehnaaz fills Sidharth's potli for making her cry.  Sidharth fills Rashami's for defaming his character and Paras Chhabra and Mahira Sharma do the same.  Salman declares Rashami the biggest "paapi" in the house before ending the call. 
The cast of Shubh Mangal Zyaada Savdhan joins Salman Khan on stage.  Ayushman Khurana sings a song from the film and they promote their film before leaving.  The housemates are given a task in which they have to read statements made about each other and they cannot reveal who said it.  The housemates have to guess who made the statement.  The first statement says Sidharth makes fun of others and Asim and Mahira believe Rashami said it, while Arti is the one who made the statement.  The next statement is that Rashami comes out openly when she has a big group.  Mahira guesses Sidharth and wins a point for the correct guess.  The third statement is that Paras and Mahira are confused about their relationship, while I am clear.  Asim wins a point for guessing Shehnaaz.  The next statement is that Asim won't go into the top 5.  Asim guesses Paras, while Mahira guesses Rashami.  Asim says Rashami would not say this.  The statement was made by Arti.  The next statement is that Vikas told Shehnaaz that SidNaaz is working well, so now she's chasing after Sidharth.  Mahira and Asim guess Paras, but Rashami is the one who said it.  Mahira is declared the winner and she wins a hamper. 
Adnan Sami Khan joins Salman Khan on the stage to promote his new song.  He talks to Salman and sings "Sun Zara" from Lucky with him before leaving.  Rajat Sharma of Aap Ki Adaalat joins Salman on stage and Salman tells the audience he will be entering the house tomorrow.  Rajat says he wants to ask him some questions first.  Salman stands in the "khatkara" and Rajat asks him why he gave Rashami information from outside the house when it's not allowed.  Salman says it was his duty to clear things involving marriage and a child.  He asks why he blamed Asim for Himanshi Khurana's breakup.  Salman says he was responsible for trying to start a relationship with an engaged woman, but Rajat says he's determined to end every love story.  He asks Salman why he told Sidharth to be careful of Shehnaaz and Salman says that he cares for Shehnaaz and she was hurting herself, but now he realizes it's part of her game.  Rajat asks if he's trying to ruin love stories because he's not getting married himself and Salman laughs.  Rajat tells him that he lashes out at some contestants much more than he does others and Salman says that if some don't take his advice, he gets angry.  Rajat says that he wants to see Salman continue entertaining and hugs him before leaving. 
Salman enters the house through Me TV and talks to Paras, asking why he asked for the immunity to be given back?  He says Paras did not appreciate Sidharth's gesture.  Paras says that if he's not getting the votes, then he wants to go home.  Paras says he does appreciate him.  Arti is declared safe.  Salman tells Shehnaaz that she shouldn't worry, there isn't an elimination today, but there will be a mid-week eviction.  He reminds the housemates that Shehnaaz, Mahira and Arti are nominated before leaving.
Mahira is emotional and tells Paras that she sees her dreams ending.  Shehnaaz is seen crying to Sidharth about not wanting to leave while he consoles her.  Shehnaaz says she got her fame from Bigg Boss and doesn't want to leave this place or Sidharth.  They hug. 
Preview of Tonight Episode:
In the precap for the next episode, Rajat Sharma is seen in the house questioning the housemates on their journey in the house.