Celebrities
Bigg Boss Season 13: Highlights of Day 37, November 6, 2019
In Bigg Boss Season 13, Sidharth Shukla becomes aggressive with Mahira Sharma during the task, causing a fight in the house
Bigg Boss season 13 has been different in many ways.  Returning back to the only celebrities format, viewers were excited to see the new season.  However, as the season took off, fights began almost immediately with animosities and groups forming within the first week.  Now that half the original contestants have been eliminated and a new crop of entrants have entered the house, new teams are forming.
In Wednesday's episode, a new task is announced by Bigg Boss, Bigg Boss Transportation Services, a task where Team Asim (Asim, Sidharth, Arti, Vikas and Himanshi) and Team Paras (Paras, Shehnaaz, Khesari, Tehseen and Mahira) are asked to collect bags from the garden area and load them onto the truck.  The team with the most stock in the truck wins.  The task becomes aggressive and the contestants are seen stealing bags out of each other's hands.  Asim's team ultimately wins the first round.  However, at the start of the second round, Sidharth Shukla grabs a sack out of Mahira Sharma's hands and she falls, landing on her back.  Shehnaaz Gill steps in to take care of her, as does Paras Chhabra.  Sidharth Shukla yells that he did not touch her, but this leads to Mahira Sharma becoming upset, having been the target of Sidharth's aggressive behavior in tasks before, and she screams that Sidharth must be removed from the show for his behavior during this task.  Paras supports Mahira and says that Shukla should stop picking on women and should fight with him instead.  As this verbal war continues, Sidharth tells Paras to stay away from him.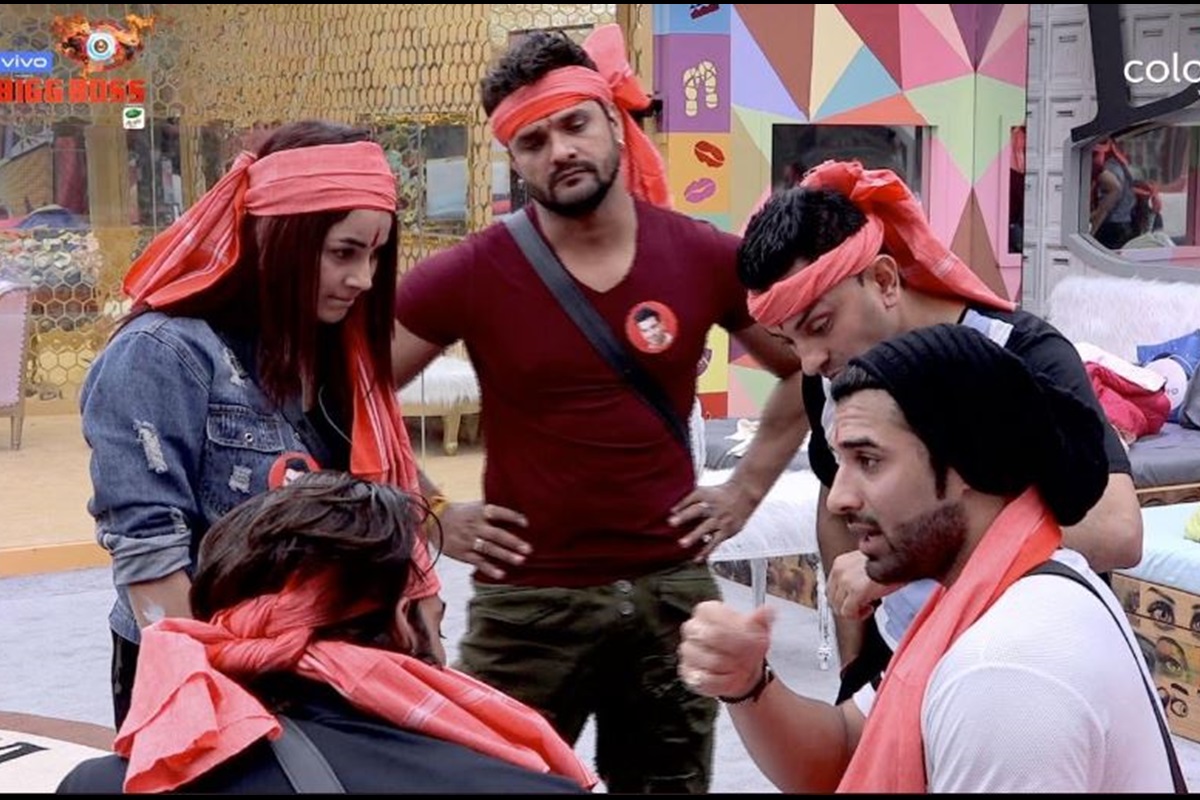 Paras along with his team for the task
The contestants continue with the task, but continue to bicker as well, Mahira accusing the other team of stealing bags.  When Mahira begins to cry, Team Asim makes fun of her.  Khesari steps in during the task and asks Sidharth to calm down and not be aggressive.  Later, Arti and Shehnaaz bicker and Arti tells Shehnaaz that it was Shehnaaz who stopped talking to her and now she's not in any mood to talk to Shehnaaz.  While Shehnaaz tries to explain herself, Arti tells her that if she can't be loyal to Sidharth Shukla, she can't be loyal to anyone.  On the other end, Himanshi expresses her relief that she came onto the show to end her animosity with Shehnaaz and is happy to do so publicly. 
Shukla's team continues to be aggressive in the task and both sides are seen throwing things at each other.  Shefali pushes Mahira, which starts a fight between the two.  While the teams continue to show aggression, Mahira cries and complains through it all while Paras gives up, saying he cannot play with aggressive losers like Shukla's team.  Many of the housemates support Paras, including Khesari, who says that obviously if people are angry with Shukla, he is doing something he shouldn't be doing.  Paras, once again, states that Shukla behaves like an auntie who just gossips and causes trouble, while Shehnaaz sits with Arhaan and Khesari, asking them to tell Bigg Boss to send her home. 
Bigg Boss calls the contestants to the living area, but Shehnaaz is upset and refuses to come.  Bigg Boss gives her a final warning, but she does not budge, which gets her a nomination for eviction. Sidharth Shukla is also nominated for his aggressive behavior.  Shehnaaz and Mahira cry in the bedroom as Paras comforts them.  Khesari tells Sidharth that he's fake and he will not be his friend.  Sidharth asks him what has he done, but Khesari tells him that he is not God.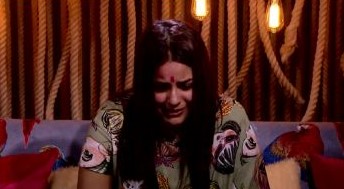 Shehnaz Gill in the confession room
Bigg Boss calls Shehnaaz into the confession room and tells her that Shukla has always stood by her, telling her to stop being dramatic and clear things with Himanshi.  Shehnaaz decides that Sidharth is her one true friend and sets out to make amends.  Asim questions others on missing aata, which results in a fight with Tehseen, who accuses Asim of barking for footage.  The new entrants mostly declare their loyalty to Shukla, but Khesari stays away and tells Shehnaaz that her switching sides yet again does not look right.  She says she isn't in the house to make friends, but considers Shukla her friend. 
With the task still in progress and the contestants still aggressive, it remains to be seen whether the contestants will be able to finish a task with success this time around.