TV/Streaming Reviews
Bigg Boss Season 13: Asim Riaz Wins Elite Club Task - Highlights of January 14, 2020
In Bigg Boss Season 13, Asim Riaz becomes the first member of the Elite club while a new task is announced, leading to a fight between Sidharth Shukla and Shehnaaz Gill
The last few episodes of Bigg Boss season 13 have been focusing on Shehnaaz Gill, Sidharth Shukla and their obsessive relationship.  While their fan following may have been enjoying this, the overall attitude of Bigg Boss viewers is that Shehnaaz Gill's antics are receiving too much attention, as are the love stories in the house.  Therefore, it comes as a welcome relief that the latest episode of Bigg Boss chooses to focus more on the tasks than the personal relationships.  With more emphasis on light-hearted scenes and bonding in friendships, the latest episode of Bigg Boss comes as a much needed break.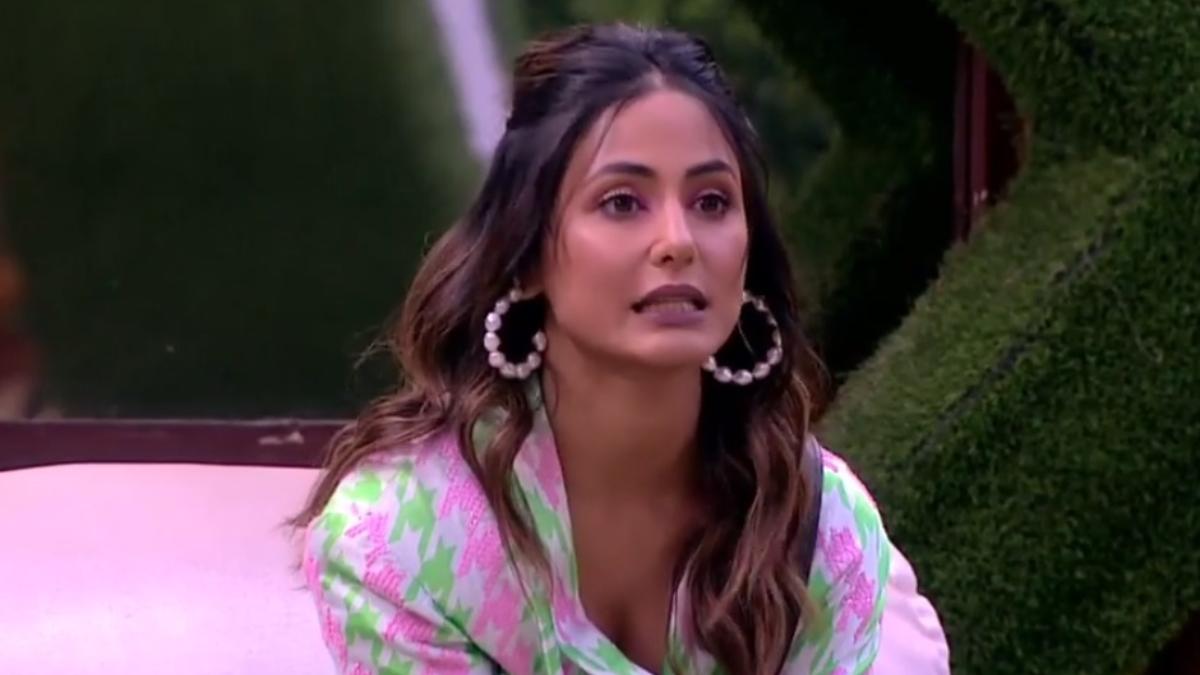 Hina Khan enters the Bigg Boss house
The episode continues from the previous one with Hina Khan asking Shehnaaz Gill and Asim Riaz to prove why they deserve to be in the elite club and better than the other.  Asim says that Shehnaaz flips sides too much and can't be trusted.  Arti Singh defends Shehnaaz while Rashami Desai talks about how trustworthy Asim is.  Hina asks Mahira Sharma's opinion, but she refuses to speak about Shehnaaz, ultimately admitting that Shehnaaz deserves to be there based on the comedy task.  The other housemates join in and discuss which contestant deserves to be the first member of the elite club, leading to arguments between the housemates.  Later, Hina tells Shehnaaz that while it's cute how she fights with Sidharth Shukla, she needs to take it back and focus on herself.  Asim says that he has always stood for himself in the house and while many housemates argue with him, including Shefali Zariwala and Sidharth Shukla, Asim emerges the winner of the task.  Hina joins Asim in the lounge and they spend a few minutes talking to one another.  Bigg Boss asks Asim if he would like to use his immunity this week, but he declines. 
While Paras Chhabra congratulates Asim on his win, Arti asks Shehnaaz why she continues to talk to contestants like Vishal Aditya Singh when he calls her "flip."  Shehnaaz confronts Vishal and while Rashami tries to interject and say that it's an issue of wrong wording, the fight becomes worse between Shehnaaz and Vishal when Arti joins in and Shehnaaz calls Vishal "fake."  Later, Rashami, Paras and Sidharth are seen talking about Shehnaaz's attitude towards Vishal and Rashami says that Shehnaaz is hurting his morale.  Sidharth says that Rashami has also called Mahira Sharma weak before and it's just her own opinion.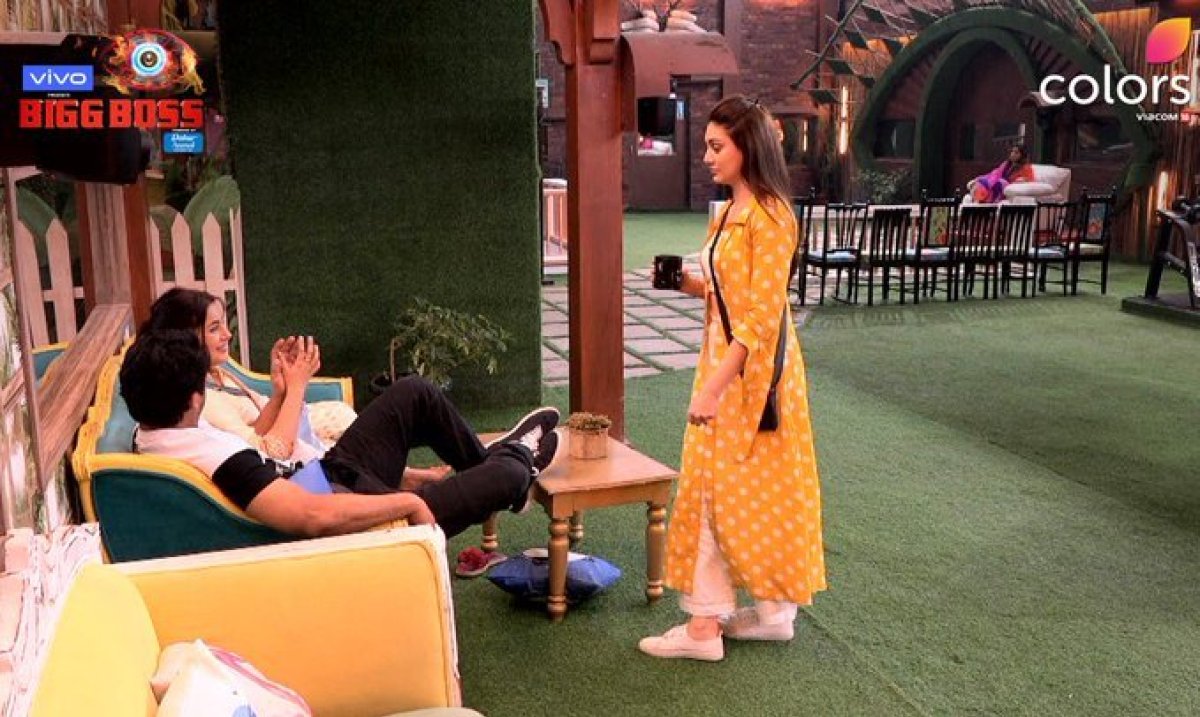 Shehnaaz Gill, Sidharth Shukla and Shefali Jariwala
Shehnaaz, Shefali and Sidharth discuss Shehnaaz's feelings for Sidharth and to make her jealous, Sidharth and Shefali lock themselves in the bathroom.  Later, Sidharth tells Shehnaaz that while they have fun in the house, things will not remain the same outside once they leave.  Shehnaaz and Sidharth are seen talking to Vishal and Madhurima Tuli about their relationship, telling the two to stop fighting and start listening to each other.  Vishal says Madhurima is not the kind he can continue dating.  Later, he approaches Madhurima and tells her that Salman already warned them to talk politely, but she only yells.  This turns into another fight between the two. 
A new day begins and Shefali tells Paras and Mahira about her discussion with Shehnaaz, When Shehnaaz tries to hug Sidharth, he asks her to keep her distance.  Later, she asks him to kiss her on the lips, but he refuses, saying his mother watches this show.  Asim is seen using his elite club advantage, resting and Rashami and Madhurima interact with him from outside the room. 
A new Kurkure task is announced with Shefali and Arti as judges.  Using Mahira and Shehnaaz, the two teams have to create an ad and then present it in front of the judges.  Shefali and Arti choose Paras's team as the winners, but Sidharth gets upset and questions the decision.  As a prize, Vishal and Paras are allowed to go into the store and shop, bring grocery items from the store. 
The housemates get irritated, talking about Sidharth's lack of sportsmanship when he continues to fight with Arti over the decision.  After Shehnaaz says that she would have chosen Paras's ad as well if she had been a judge, Sidharth gets into an argument with her as well.  Madhurima and Paras state that Sidharth has some issues.  Later, Shehnaaz talks to Arti about how Sidharth is now upset with her, while Asim and Shefali get into an argument and Asim says that they won't make food for Shefali, earning applause from Shehnaaz for standing up for himself.  The episode ends with Shehnaaz and Sidharth still in a fight, Sidharth refusing to talk to her. 
The next episode looks interesting with Vishal and Madhurima getting into a verbal argument, which leads to a physical altercation.  Will Bigg Boss step in?  Let's wait and watch.