Bollywood News
Bhumi Pednekar Prefers Films That Have Meaningful Roles Rather Than Glamourous Costumes
Bhumi Pednekar will be seen for the first time in glamorous outfits in Pati Patni Aur Woh. She is surely out there to conquer the film world, one step at a time!
Picking and choosing smart roles, actor Bhumi Pednekar was wise in the way she carved a niche for herself in Bollywood. The actor feels that having the eagerness to take up "meaningful roles" has helped her push her boundaries. At the same time, she chooses content over costumes while signing a project. Glamorous outfits do not matter to her as much as the depth of a character does. It's not surprising then that Bhumi is surely out there to conquer the film world, one step at a time. The starlet, who will next be seen in Pati Patni Aur Woh, will indeed be seen in a glamourous avatar for the first time. 


Speaking about the same, she said, "I feel satisfied when I do meaningful roles in films like Bala or Saand Ki Aankh. I think characters you play give you peace of mind and not the clothes you wear in those films." Pati Patni Aur Woh is a remake of BR Chopra's 1978 film of the same name and it also features Kartik Aaryan and Ananya Panday.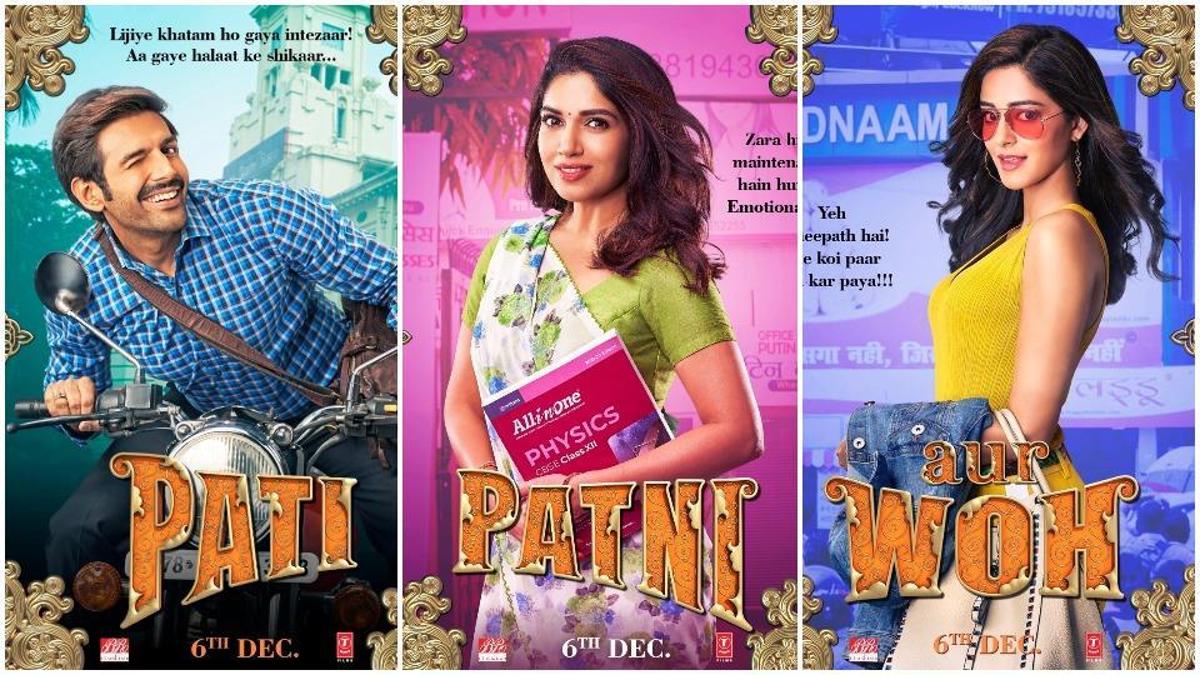 Kartik Aaryan, Bhumi Pednekar and Ananya Panday

Bhumi plays Kartik's wife in the drama comedy while Ananya essays his love interest. Talking about the small town-girl roles she often tilts towards, Bhumi added, "I am born and brought up in Mumbai and I am a very different person from the characters I play, therefore I enjoy playing those characters. For me, to play character of a glamorous, urban and English-speaking woman is easy and I wouldn't have to put in much effort into it." She stated, "I haven't been to rural places of our country and I haven't experienced simple village life, so when I get an opportunity to play such characters it becomes a challenge. I really enjoy that." According to Bhumi, she essays a "glamourous housewife" in Pati, Patni Aur Woh. "She is a really hot woman. So, during the promotions of the film, I got a chance to wear glamorous outfits."