Celebrities
Beyonce Slays In A Bodycon Dress, Twice!
Beyonce is a force to be reckoned with and has been making waves in the industry. She has a strong penchant for bodycon dresses and we decode two of her boldest looks
Beyonce is a name in the industry that needs little to no introduction. Over her time in the industry, she has become a force to be reckoned with and a fan following in millions. She shot to fame as the lead singer in popular girl band, Destiny's Child and now, there is no song or album that is released under her banner that doesn't become a hit. Beyonce is a global icon and despite this, likes to maintain a low profile. The actress is however, an avid user of social media and often takes to her Instagram account to share pictures of her fashion-forward looks and style.
Scrolling through her Instagram account we picked up on the fact that Queen Bey (what she is commonly known as), has a penchant for body con dresses. With her fit physique and hour-glass figure, there's nothing that looks better than a body con gown with a thigh-high slit on the Crazy In Love singer.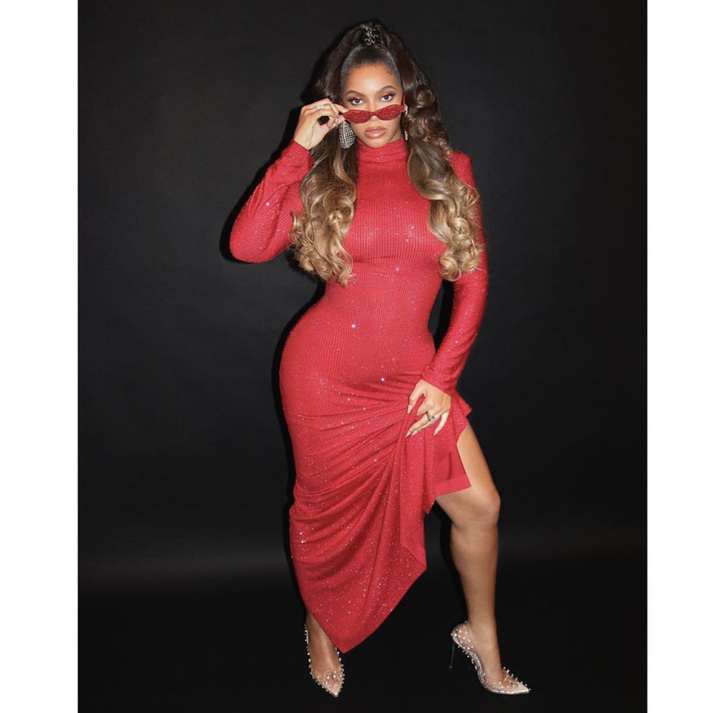 Beyonce took to her Instagram account and shared a series of pictures of herself clad in a bold red body con dress with a high slit. The full-sleeved dress was adorned with specs of glitter which gave it the overall shiny look and glam factor. Beyonce teamed her dress with a pair of studded perspex heels which rounded the look off rather well. Beyonce added a quirky pair of encrusted sunnies because it wouldn't really be Beyonce without a statement accessory. To accessorise, Queen Bey wore a pair of statement earrings and had her hair tied up in a high, half up half down style and rounded off the look with minimal makeup and a nude lip.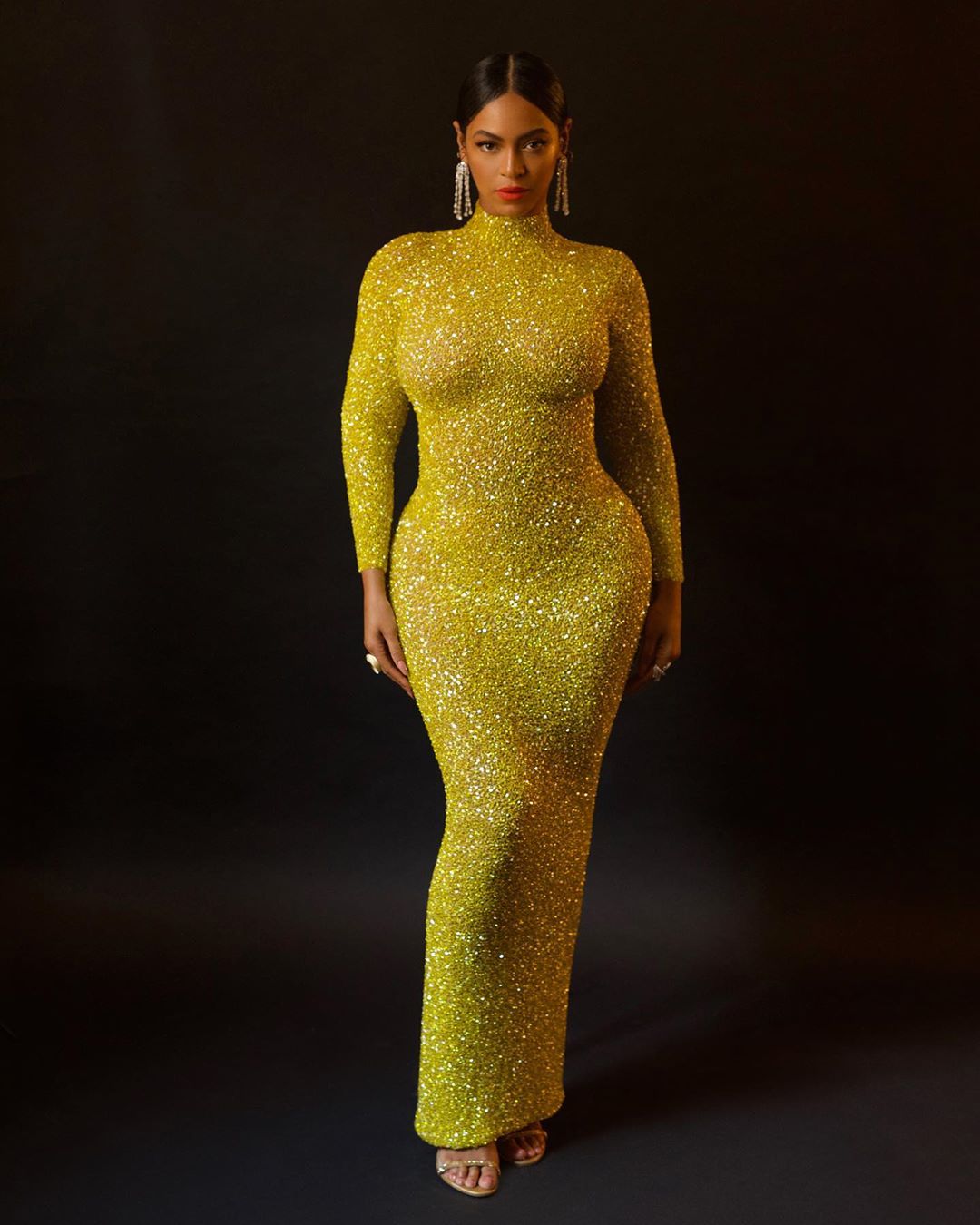 Beyonce
On another occasion, Beyonce was clad in a mustard encrusted body con dress that featured a high neck. The dress was made to fit like a glove and Beyonce rounded the look off with a pair of statement diamond drop earrings and an orange pout. For her hair, Beyonce had it parted in the middle and tied back in a rather long statement braid.
We love both looks, which one do you prefer? Tell us in the comments below!