Celebrities
Being She: Beauty With a Purpose
This dynamic duo are celebrating women by giving them a platform to showcase their talent and rediscovering themselves. Find out what Aparna Bajpai and Sandi Saksena have in mind
Being under the spotlight teaches you more than any other experience and nobody knows this better than Aparna Bajpai. Participating in Mrs Globe, a beauty contest for married women, a couple of years ago, ignited a spark in Aparna. With no opportunity to join any formal pageant training programme, she designed her own fitness, grooming and beauty regimen. With confidence and a lot of self-belief, she won the contest. The whole experience triggered a desire to expand the platform and make a difference to others which is what gave birth to Being She, envisioned as a stage for self-discovery, self-knowledge, self-development, confidence, self-esteem and self-reliance. She was joined in her dream by Sandi Saxena, a financial consultant and the duo took the first step when they organised the Mrs India Globe, with 31 contestants from five countries.
Now, taking a step forward in this direction is the flagship venture - Being She Mrs Universe 2020, a pageant with a difference to be held next March. Open to all married or formerly married woman of any body type, the idea is to get women rediscover themselves.
Sandi and Aparna are women on a mission and post the festive season, expect to hear a lot about the contest and their plans...
Favourite Diwali memories…
Diyas and not fairy lights. Fairy lights are for the Christmas trees!  Driving around Dubai on Diwali has been somewhat depressing for the past few years. The reason is the disappearance of diyas, which, for me, are the sine qua non of Diwali lights. Diyaas serve the purpose of purifying the environment by getting rid of the negativity and create positive vibes. This lets us feel the presence of the Divine being.
Working on Diwali…
Unlike in India, Diwali here means 'business as usual'! Celebrations are keeping weekends in mind. Taking the day off might just be to give one more time to prepare for 'open house' or dinner parties
Diwali this year…
We plan to go a bit retro with diyas, Indian sweets, homemade food and quality time with family.  We will distribute sweets in labor camps
Favorite aspect of the festival…
Fireworks!
Being She….What we learnt 
Our biggest learning from the pageant was the joy of seeing the confidence it gave to participants. We want to make it even bigger and international so that it is not only restricted to the Indian community but women from all nationalities can participate.  The last edition encouraged us to make it even bigger for the next time.
Helping Women…
We want to design Being She Universe 2020 as a platform where women get many opportunities - from grooming, fashion, etiquette, public speaking and personality development, catwalk training, to CSR opportunities and possible careers in the entertainment industry. Basically, the idea is to encourage them to release their potential and rediscover oneself.
And it's easy to participate. All you need to do is to register yourself through the Being She website following which you will be invited for auditions in December 2019. The best candidates will be selected based on their overall personality, drive to make a change in society and willingness to learn more to become the best version of themselves.
The pageant is strenuous but participants will love it as it's an opportunity to purge, rethink priorities and be intentional about new habits. They should just take advantage of every opportunity to practice their communication skills so that on important occasions, they have the gift, style, sharpness, clarity and emotions to affect other people.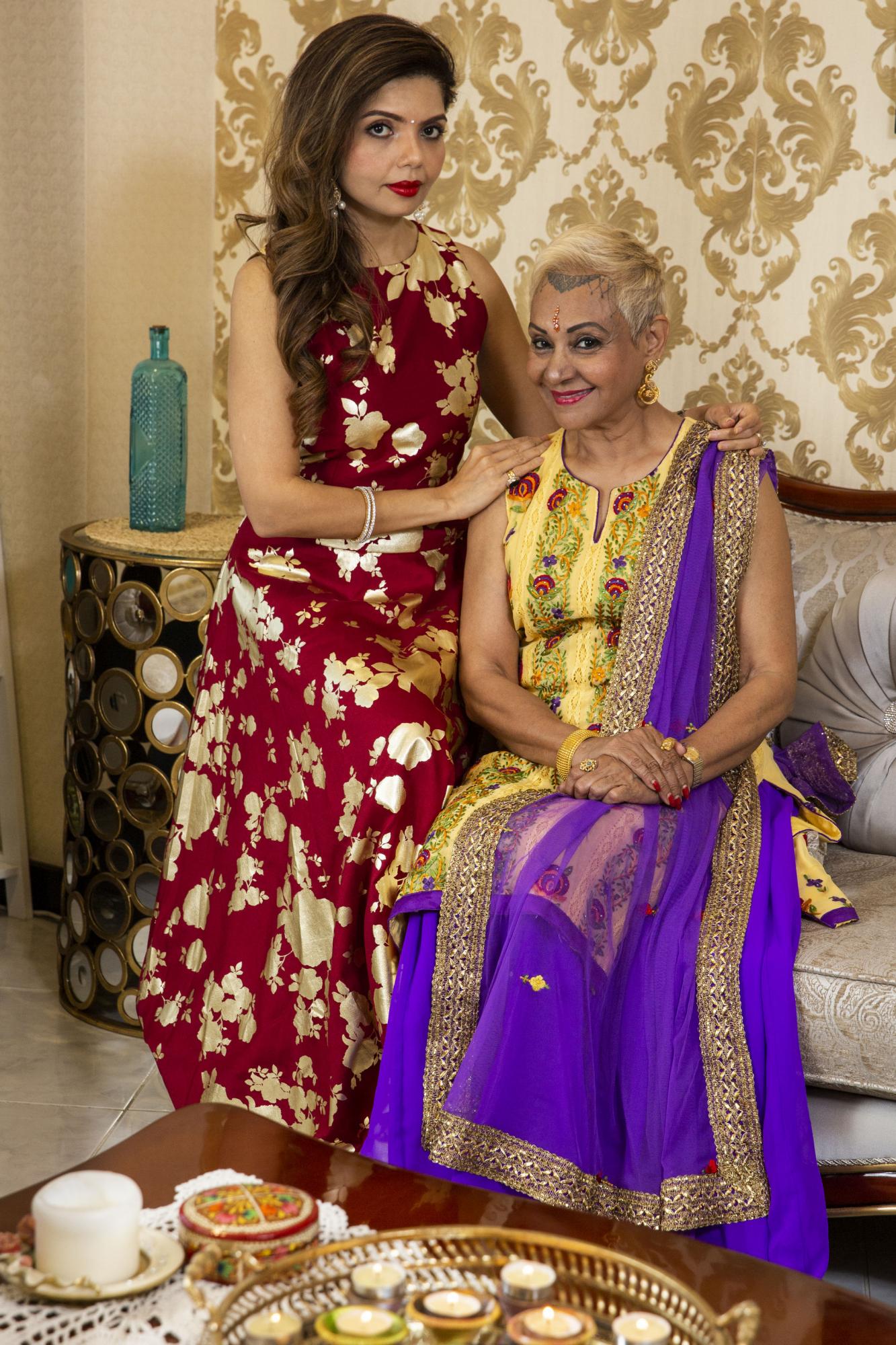 Career after Marriage for Women…
Marriage does affect any future venture a woman gets into but if you have your heart and mind set on any goal, you can achieve it. The choice must remain with the woman.
A platform called She Talks…
She Talks is our platform that focuses on relevant social issues through dialogue and discussion. We believe that by using the power of dialogue and storytelling, we are able to support and empower married women to work with/through their struggles to become the most fully realized version of themselves. This forum has speakers who present to the public, women who want to create their own identity, women who want to start a business and those who are employed and want to expand their horizons
Open for all…
Regarding the debate about beauty pageants encouraging unrealistic beauty standards, well, this platform is about 'dare' – dare to be your own self. We propagate and fortify the ideology of acceptance and celebrating who you are. Svelte, Curvaceous, Petite, Tall, Medium…women of all shapes and sizes accepted!