Bollywood News
Ayesha Takia Receives Threats; Husband Farhan Azmi Seeks Help
Ayesha Takia has been receiving threat calls from a litigant
Former actress Ayesha Takia was recently provided with security and protection after her husband claimed that she was getting threatening calls from a litigant who was fighting a case against them. Ayesha's husband, Farhan, is the son of Abu Azmi who is a controversial political leader.
Farhan Azmi put out a series of tweets tagging Mumbai Police. He said that his wife, mother and sisters are being threatened by a man. He also accused the police of not doing anything about the threats.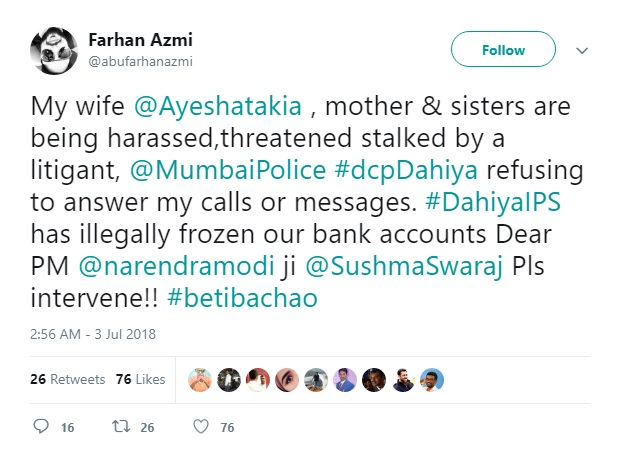 A source close to the Azmi family told Times Now that the litigant is intimidating the family. The source said, "He (the litigant) somehow got Ayesha's number. So long he did not have Ayesha's number. Now he is messaging her on WhatsApp and saying, 'You and your husband will be in jail very soon. In ten days the police are going to pick you up'. He's intimidating her. He's also intimidating Farhan's sister who is pregnant."
Watch this space for more updates on the case.