Trending Now
Aurat March 2020 Was a Much-Needed Discourse
Aurat March recently took place in Pakistan and blogger Iqra Sarfaraz writes about how it adds to a much-needed discourse
It is sad that Pakistani society is engulfed by patriarchy and distorted values. It is ironic that a state with strong religious ties is lacking behind because of tainted mind-sets and beliefs. Women, who by birth had all the rights under the umbrella of Islam, are suffering in every way. Their basic rights are on stake and nobody seems bothered about it. In Pakistan, the 2018 general election had the highest number of female candidates running for parliament. Yet there are no impressive progressions seen in terms of women laws and bills. When there is lack of interest towards the development and empowerment of women on a national level, it is obvious women would take things in their hands and protest for their rights. The age-old suppression and misogyny also become responsible for Pakistani women's high voltage anger and frustration and hence, they come out of their homes and march in solidarity.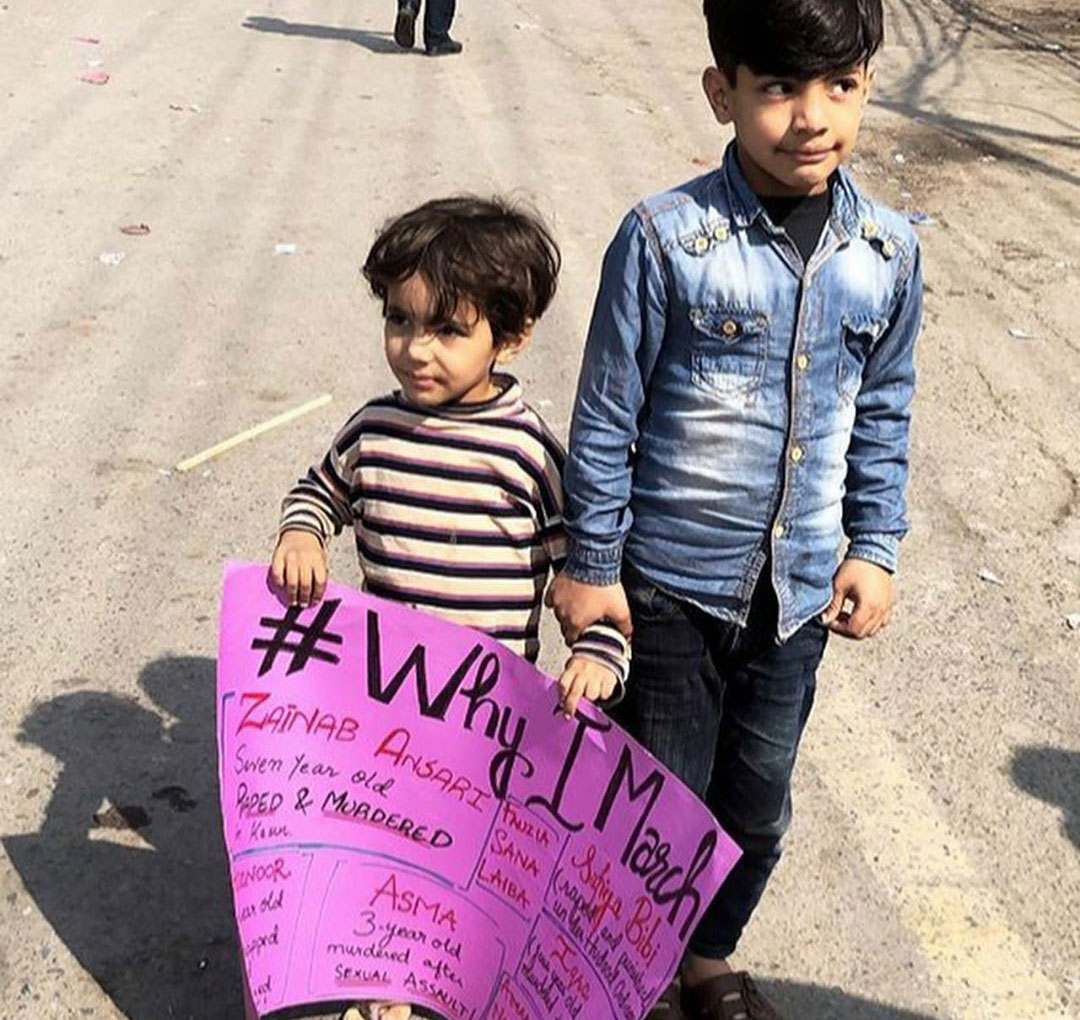 Yesterday, the third Aurat March was held in Pakistan's major cities in order to raise voice against many issues which Pakistani women are facing since forever. Thousands of women from different walks of life joined the march and expressed their disapproval towards the unfair attitudes and disrespect which they encounter each day in our society.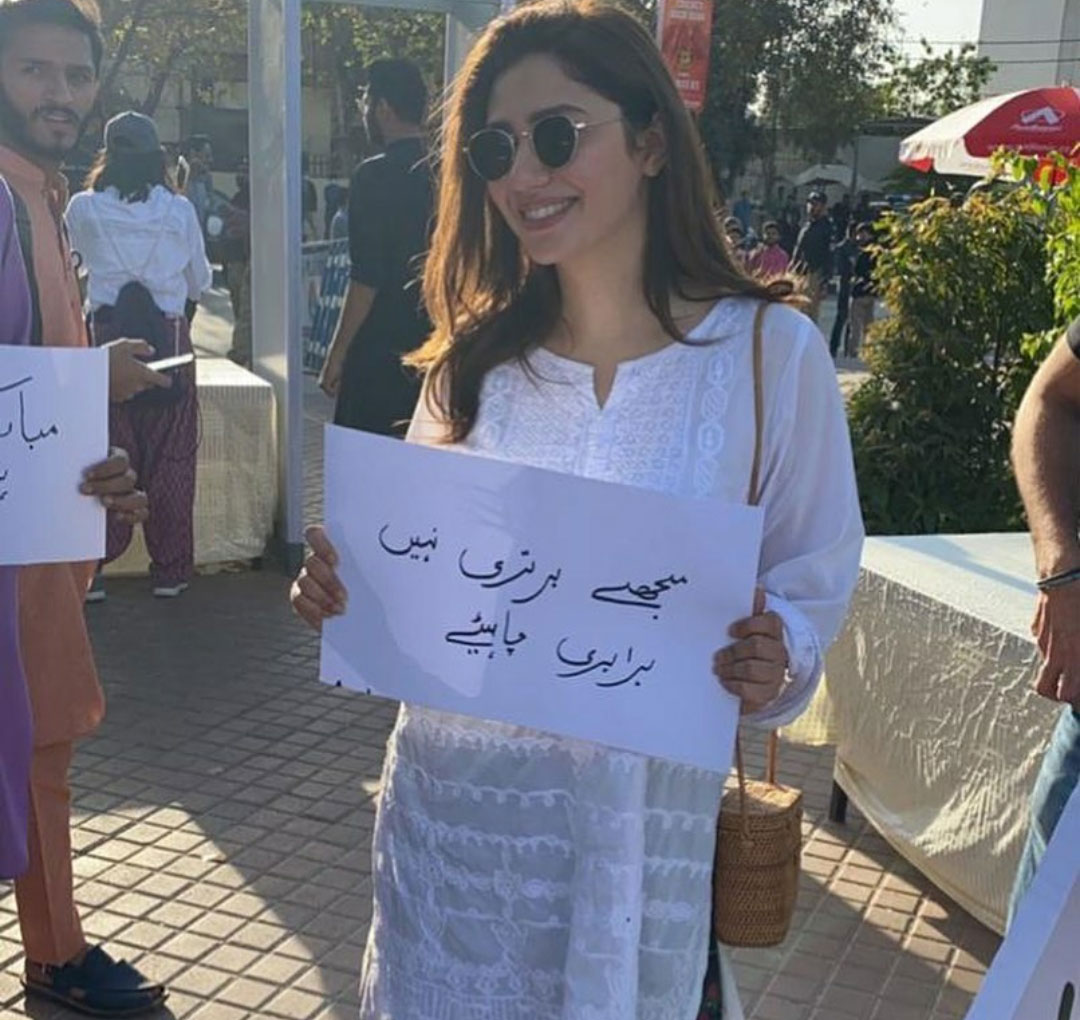 Aurat March highlighted issues such as violence, harassment, economic justice, reproductive rights, environmental justice, right to city, minority rights, political participation of women, transgender and non-binary people, fair and ethical representation in media and disability rights. This year's theme was Khudmukhtari (autonomy) and violence, both sexual and economic.


In Pakistan, Aurat March has become an idiosyncratic platform for women empowerment and visibility across all spheres of life – home, work and public spaces. It is reinforced by powerful and eye opening placards. Since its one of a kind initiative on women's part – and that too women of a Muslim country – it evoked many controversies and rage among men and even women. Several groups and schools of thought showed resentment for the march and yet women didn't stop and came out to support the causes. Aurat March has become such a controversial debate that the hype began many days before its commencement.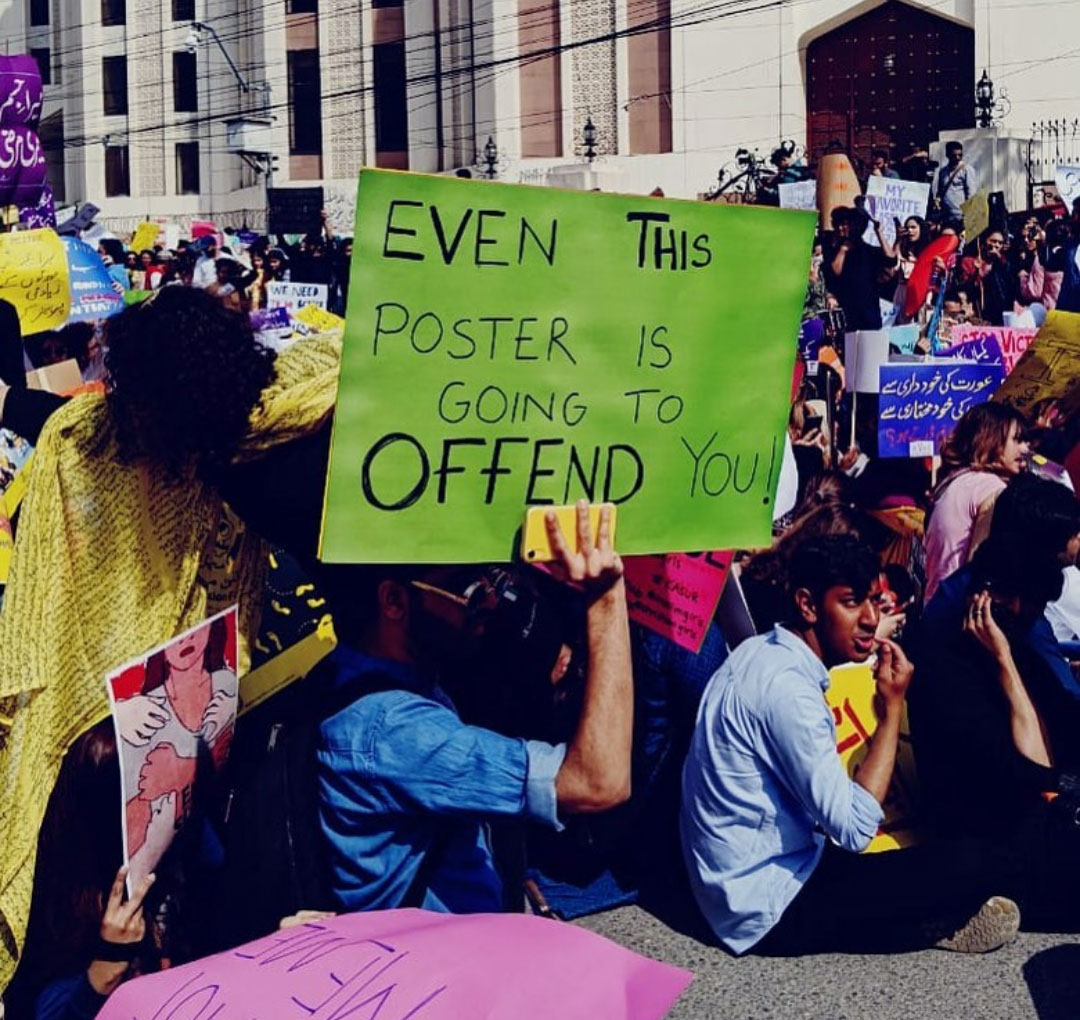 The fiasco around the infamous drama writer Khalil-ur-Rehman Qamar's misogynistic comments or common man's mansplaining started doing rounds on social media and in almost every household where women voicing their opinions and asking for their basic rights are considered shameless and offensive. The rallying cry 'mera jism, meri marzi', which translates to my body, my choice, in particular touched a nerve last year, continued to cause controversy before this year's march. The proponents of Aurat March argued that the slogan refers to that woman who wasn't medically stable to conceive yet was forcefully impregnated by her husband and died while giving birth. The phrase was also used to refer matters of rape and harassment. However, the critics saw it as obscene, having a sexual connotation and going against the highly prized expectation of modesty in a woman. The religious groups and even the moderate factions have said that Aurat March is a provocative approach on the part of the marchers. People raised issues regarding the language used for the slogans and expressed that these slogans should be rather polite so that people won't misinterpret them or deviate from the actual purpose of the march.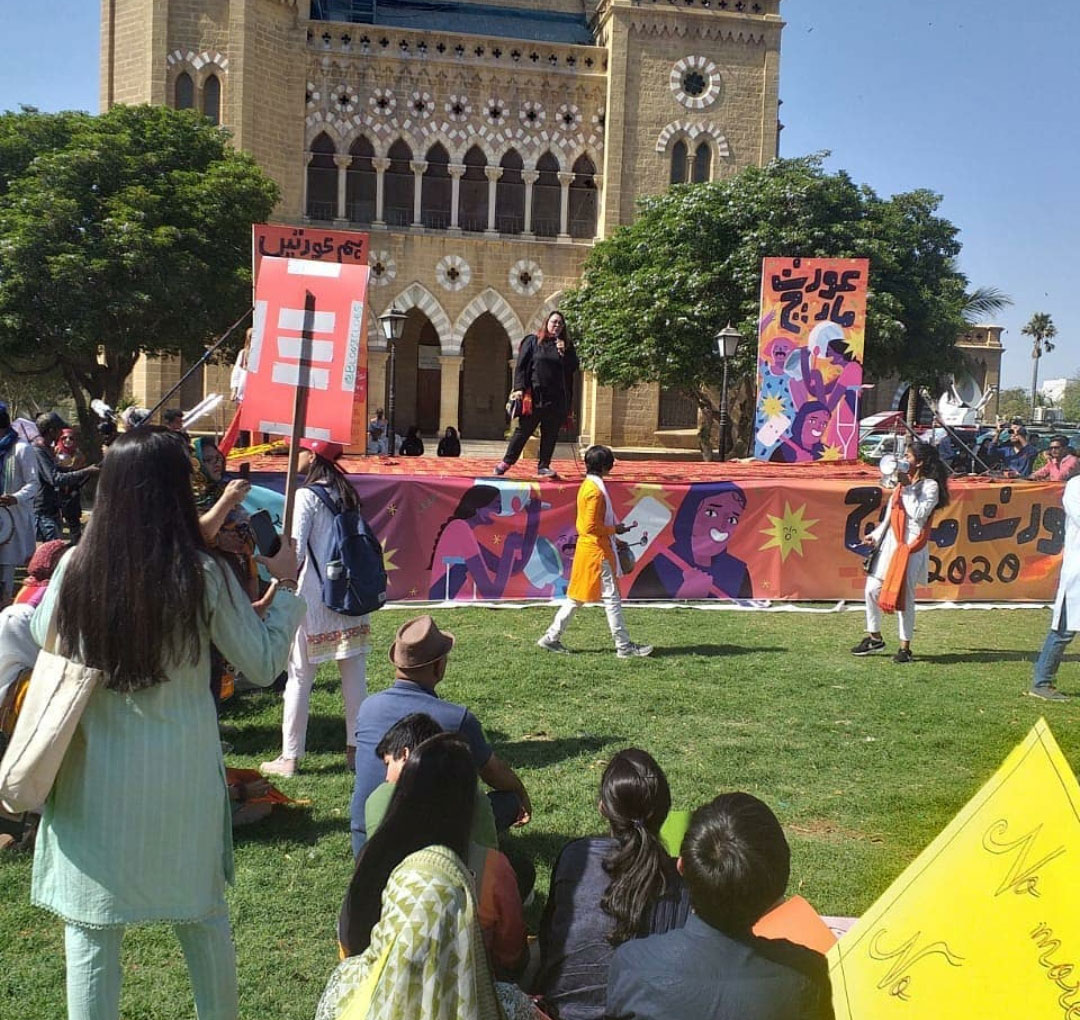 Aurat March 2020 saw a huge number of women with placards in their hands calling out patriarchy and women suppression. This year, the march was inclusive of the capital city as well apart from Karachi and Lahore. Parents brought their kids along and several men also participated. Moreover, there were many celebrities who came to support women who can't march for themselves or raise their voice. The placards were loud and clear, slogans were strong and on point – included a million issues like marital rape, child marriage, domestic abuse, wage gap, rape, victim blaming and more. Sadly, the proceedings in Islamabad were hindered by the miscreants who attacked the peaceful protestors, pelted women with stones and batons, left 5 people injured.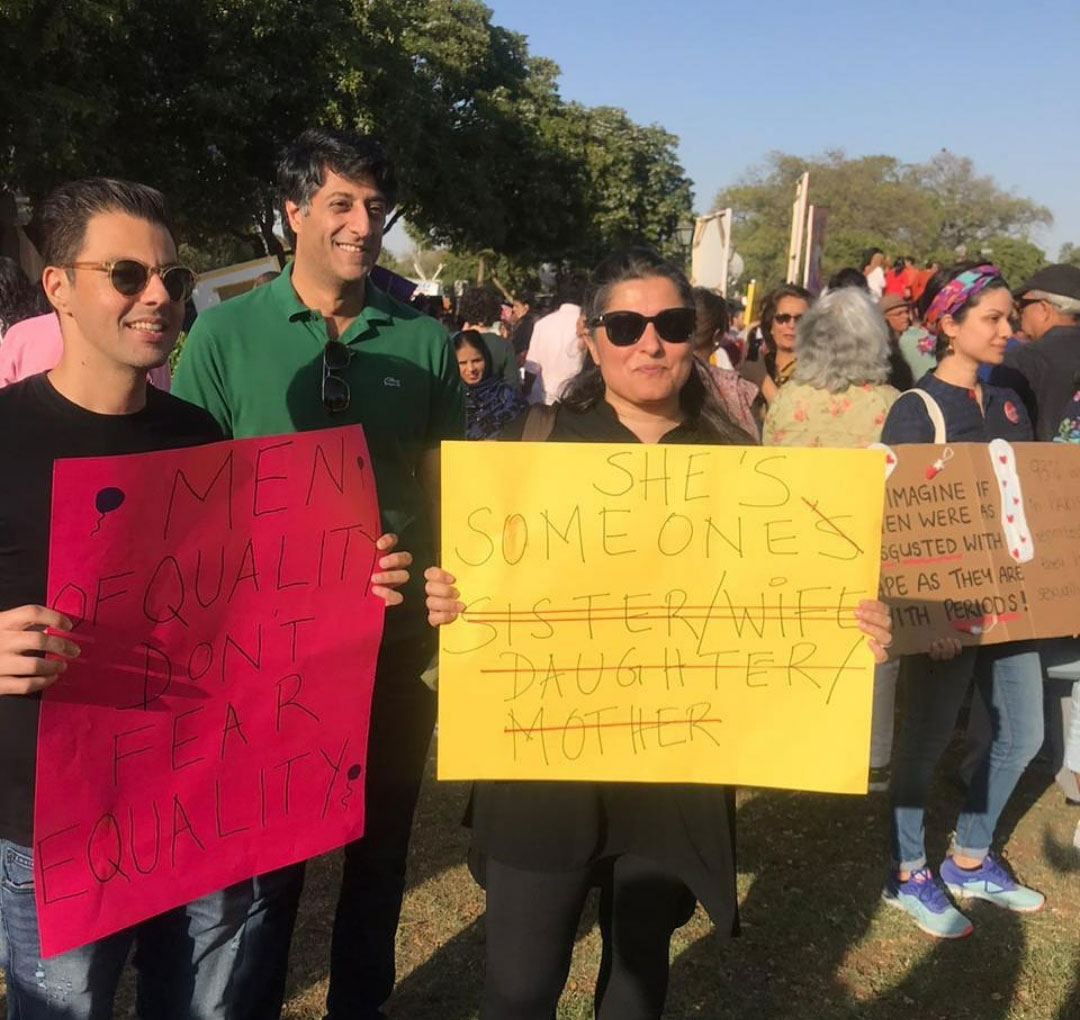 As a matter of fact, it is not just Pakistan but there are many societies which are still struggling when it comes to women's basic rights. It is a global issue which needs to be resolved. If a country wants to flourish, it is important to spend on women's education which not just helps one person but an entire nation and its economy. To achieve that, we march and it is important to do so especially in countries where women even today suffer in the name of patriarchy, honour and religion.