Bollywood News
Armaan Kohli Beats Up Girlfriend Neeru Randhawa And is Now Missing!
The Bigg Boss 7 contestant Armaan Kohli beat up his live-in partner who is now in hospital
Actor and producer Armaan Kohli allegedly hit his girlfriend, Neeru Randhawa, on Monday morning, June 4, in Mumbai. The actor, who rose to fame from his controversial stint in Bigg Boss 7, has been living with his designer girlfriend for sometime now. However, as claimed by Neeru, this is not the first time he hit her.
Neeru has reportedly lodged a complaint with Santacruz Police station. Armaan couldn't be found at his residence when police went to question him on the matter.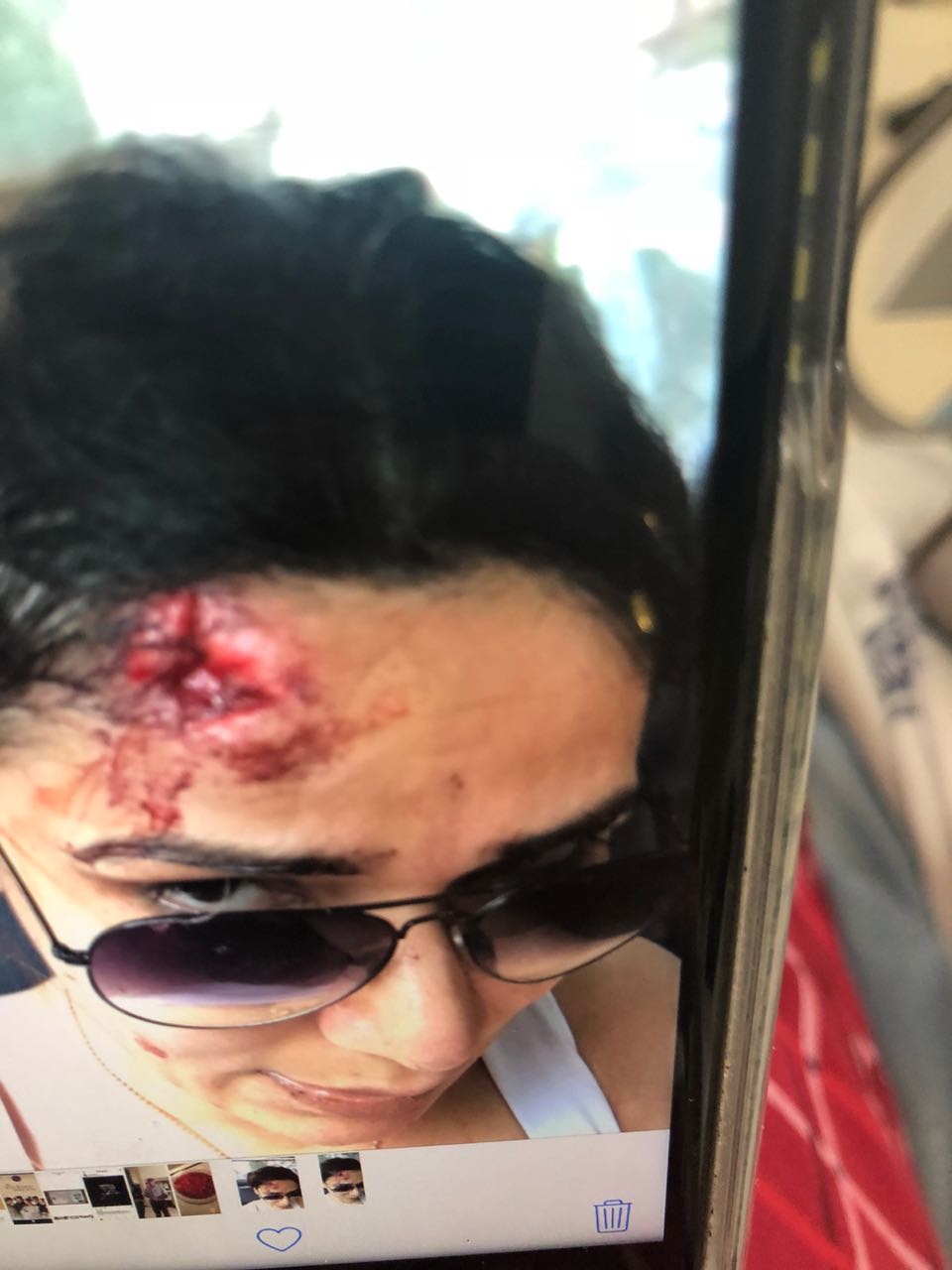 As per the sources, Neeru and Armaan who were in a live-in relationship for the past 3 years, had an argument over monetary issues following which the actor got really aggressive. He banged Neeru's head on the stairs and beat her mercilessly with a belt. The woman suffered a deep head injury and is currently admitted at Kokilaben hospital. The designer has also alleged that Armaan was under the influence of alcohol when he first beat her up and then tried to throw her from the first floor of his bungalow. Commenting on the incident, Neeru revealed, "The argument started on a frivolous matter. I manage Armaan's villa in Goa, which is often rented out, and had made a booking for a client. However, the client had made the payment to the villa staff and when Armaan asked me about the money, I told him that I will ask the staff to transfer it. Suddenly, he started verbally abusing me. Before I realised what was happening, he caught me by my hair and banged my head against the floor. I begged him to allow me to go to the hospital, promising that I wouldn't approach the police. The wound was so deep that I had to undergo a surgery. The doctor told me that the scar would be visible even after the surgery, as the assault has damaged my skin tissues".
She went on to reveal, "He had assaulted me in February this year, and nearly broke my nose. This relationship has been a huge mistake, but I continued to give him chances despite being warned by friends and family. In fact, I had called time on the relationship in September last year, and left for Dubai. I got a job and was living there peacefully. However, three months later, Armaan came to take me back home. When I told him that I didn't want to get back to the vicious circle, he begged and pleaded with me and said that he would change. He told me that he needs me as I have made him a better person and taken care of his parents and brother. I left everything and returned to India with him". After beating up his girlfriend Neeru Randhawa mercilessly, Armaan Kohli is now absconding. A case has been registered against the actor and an arrest warrant is out against him. Neeru has filed an FIR against him in Santa Cruz police station after which the authorities are trying to find him. Mumbai Police has raided his bungalow four times till now to search for him but to no avail, the actor cannot be found. Armaan is classified as 'wanted' in police files and they are trying to locate the actor in many places where he might go to hide. According to reports, Armaan's mobile is switched off and is in constant travel. Yesterday, his lawyers were asked to tell him to surrender.
Close aides of Armaan says that his anger is not only because of money. They alleged that in last one-and-a-half-years Neeru has done some exorbitant purchases which has no end in sight. When Armaan asked her about the money spent on these purchases she started talking about marriage and started blackmailing him. Apparently, Armaan had trusted Neeru with all his business decisions and she took advantage of it. On the other hand, Neeru has termed Armaan as an 'animal' in her complaint. She said that the actor is a habitual drinker and takes drugs too. He beats her up every time he is intoxicated and she has been suffering at his hands since 2015. However, this time around he went too far. She said that if it wasn't for his driver Mishra he would have ended up killing her. Neeru told the Police that Armaan is avery suspicious guy and he suspects everyone. He suspects her of cheating him as well as of embezzling his funds. This time around also he got angry over monetary issues and started beating her up.
Watch this space for more updates on the case.
Note: This article is reproduced with permission from Peepingmoon.com