Bollywood News
Arjun Rampal Has a Day Out With Pregnant Girlfriend Gabriella Demetriades
A few weeks after their pregnancy announcement, Arjun Rampal has been spotted out with his girlfriend and mother-to-be Gabriella Demetriades
Actor Arjun Rampal was recently snapped by paparazzi on a date out with his girlfriend and South African model Gabriella Demetriades. The couple have been seeing each other for a while but hit headlines everywhere when they announced that Gabriella was pregnant and the two will be having a baby together! While no exact due date of any sort has been given, fans and Bollywood enthusiasts are widely supportive of the couple and eager for any updates. Arjun has long been an established actor in B-town, starring in blockbuster hits like Aankhen, Don, Om Shanti Om and Rock On!!
Now he and Gabriella were papped while being spotted out and about on a casual date. The couple stuck closely to each other in matching white outfits perfect for summer.
Arjun accessorized his look with a pair of sunglasses and a cap to ward off the heat. He walked ahead of his girlfriend and kept an attentive eye as she walked out as well.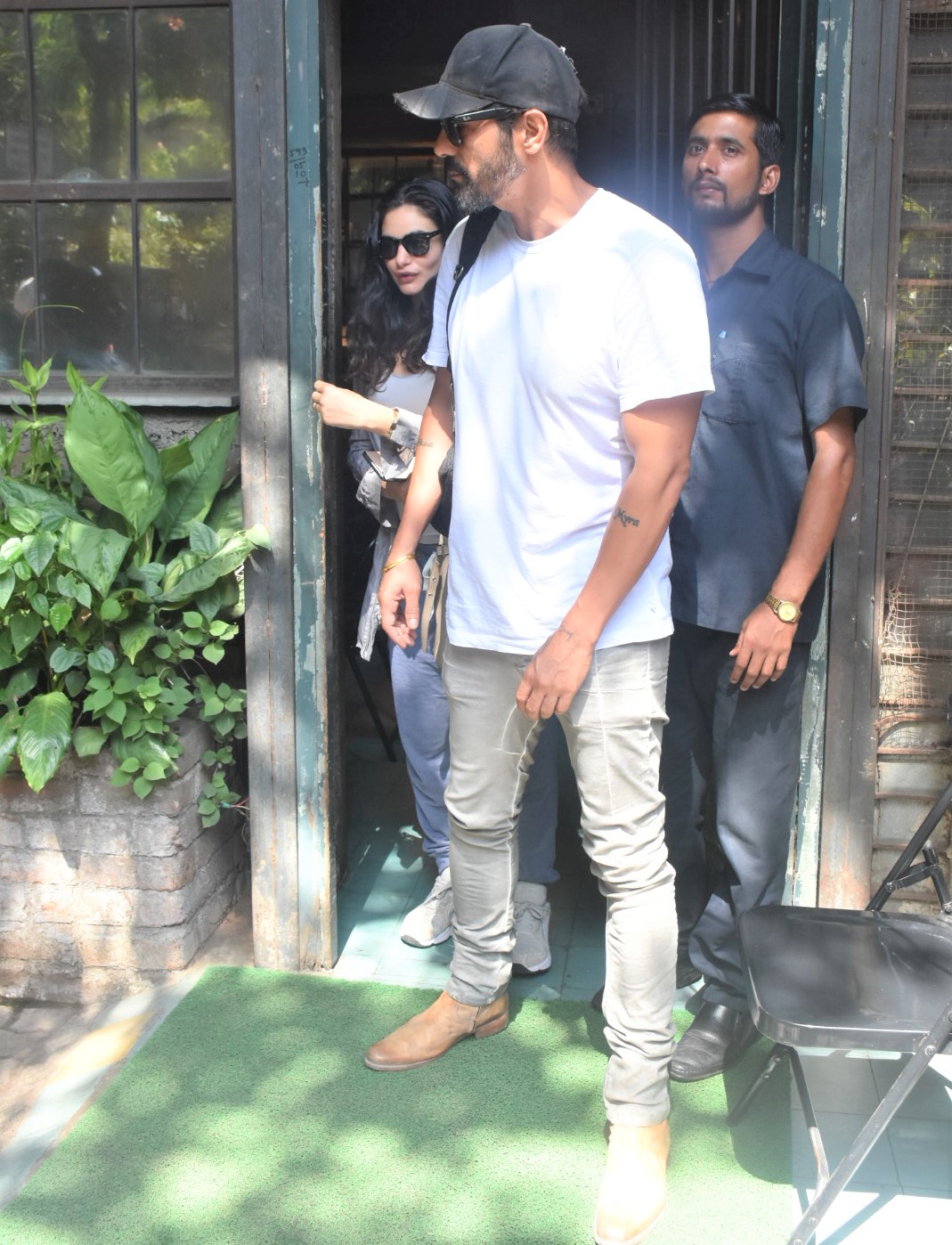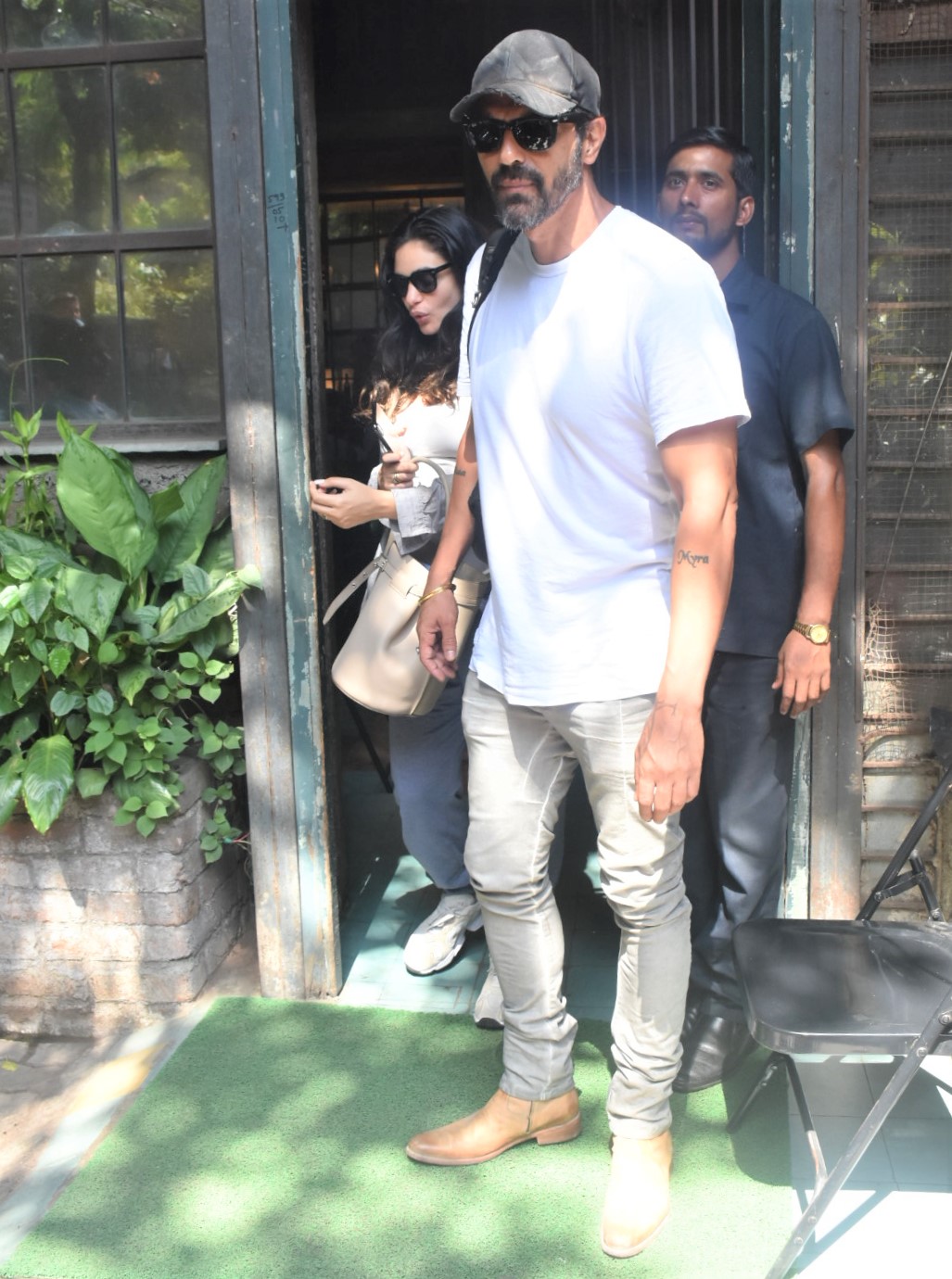 Gabriella looked cheery and relaxed as she had a smile on her face for the cameras.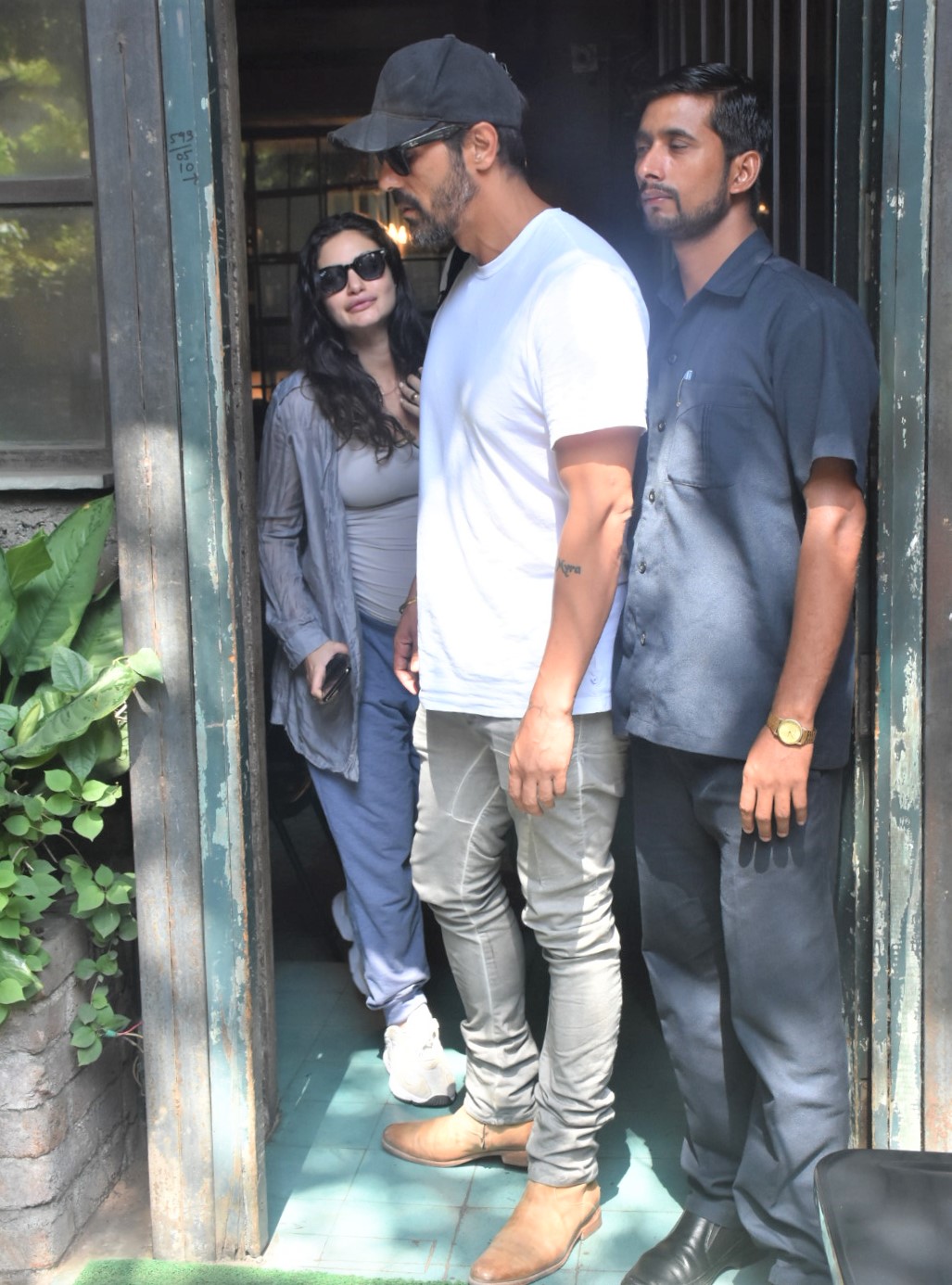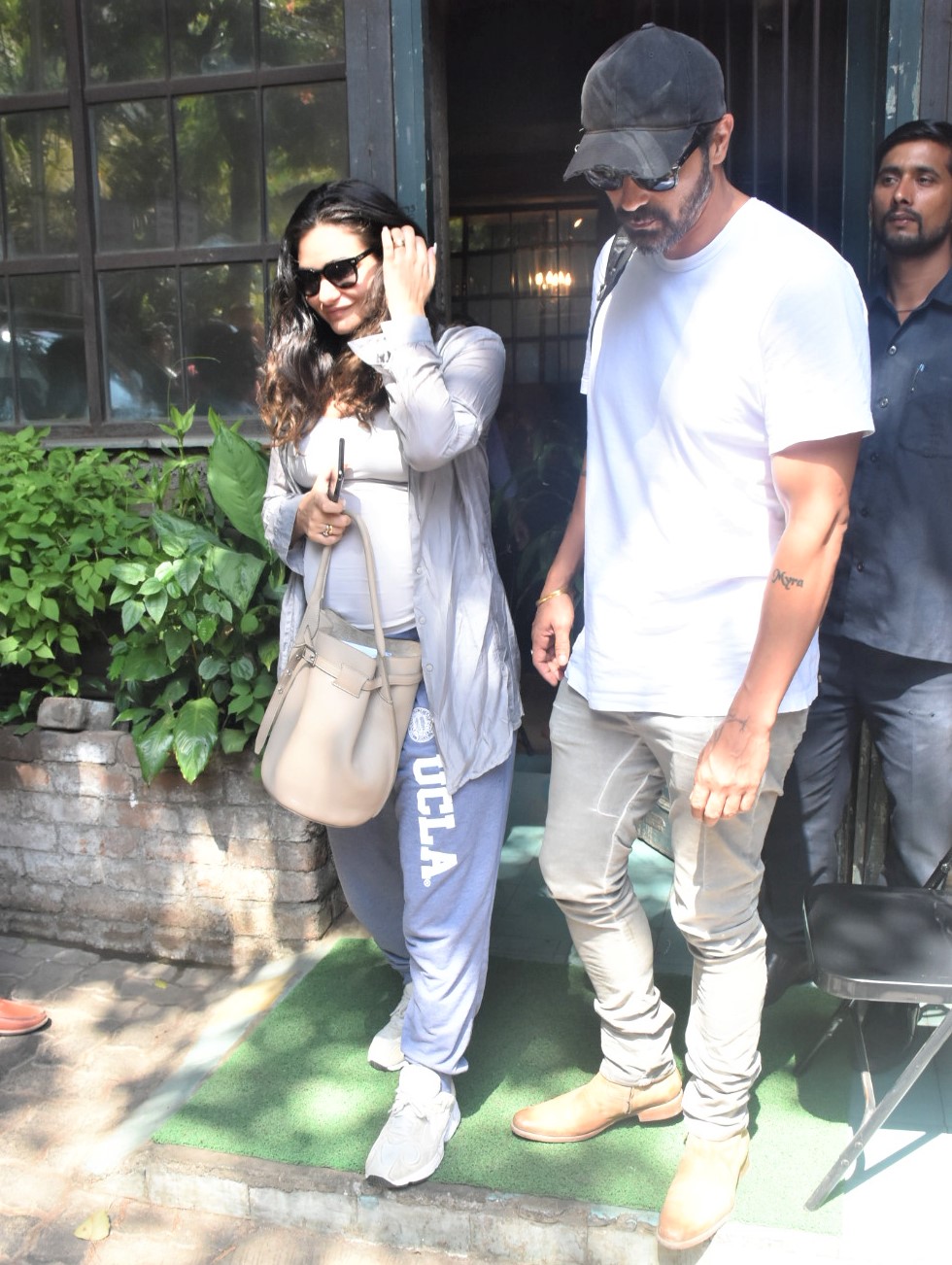 Arjun was previously married to model Mehr Jesia, who won the Femina Miss India pageant in 1986. The couple met and began dating during their respective modelling days before being wed in 1998. Arjun and Mehr have two daughters in their teens, Mahikaa and Myra.
But the marriage wasn't to last as they eventually split and divorced last year after twenty years of being married. Soon after reports emerged of Arjun and Gabriella dating. The couple weren't private about their romance, often posting about one another on their Instagrams and accompanying each other on multiple red carpets. From their romantic interactions together and now to their recent pregnancy announcement, it's certainly clear that this couple are committed and totally head over heels for each other.
In the post that Arjun shared to his Instagram to announce Gabriella's pregnancy, he shared a photo of him cuddling his girlfriend up close with her baby bump clearly in view. He captioned the post, "Blessed to have you and start all over again....thank you baby for this baby."