Bollywood News
Arjun Rampal and Gabriella Demetriades Are Still Stylish in Tracks!
Arjun Rampal and his girlfriend Gabriella Demetriades were recently papped on a date out wearing matching track pants
Arjun Rampal and his girlfriend Gabriella Demetriades are all the rage at the moment, ever since they announced their pregnancy a few weeks ago. Arjun and South African model Gabriella have been dating for a while now and made several public appearances together on the red carpet. People couldn't help but be interested in the pairing as the two definitely make for an attractive match, plus it's Arjun's first relationship since divorcing his wife of almost twenty years, former model Mehr Jesia, last year. There seems to be no bad blood whatsoever between the families though, as it's reported that Gabriella, Mehr as well as Arjun's two daughters from his marriage with Mehr are getting along well.
Now as a result of the news that Arjun and Gabriella will be expecting a baby together, paparazzi have totally swarmed the couple and fans can't get enough of their several adorable PDA-filled Instagram posts together.
Recently the couple were spotted out and about on a casual date together, when paps gathered to get their shots of Arjun and Gabriella. Though the both of them are undeniably gorgeous people, it's nice to see that they can get down and comfortable for a simple lunch out. The two were seen wearing matching track pants as they strolled outside of the restaurant in front of the cameras.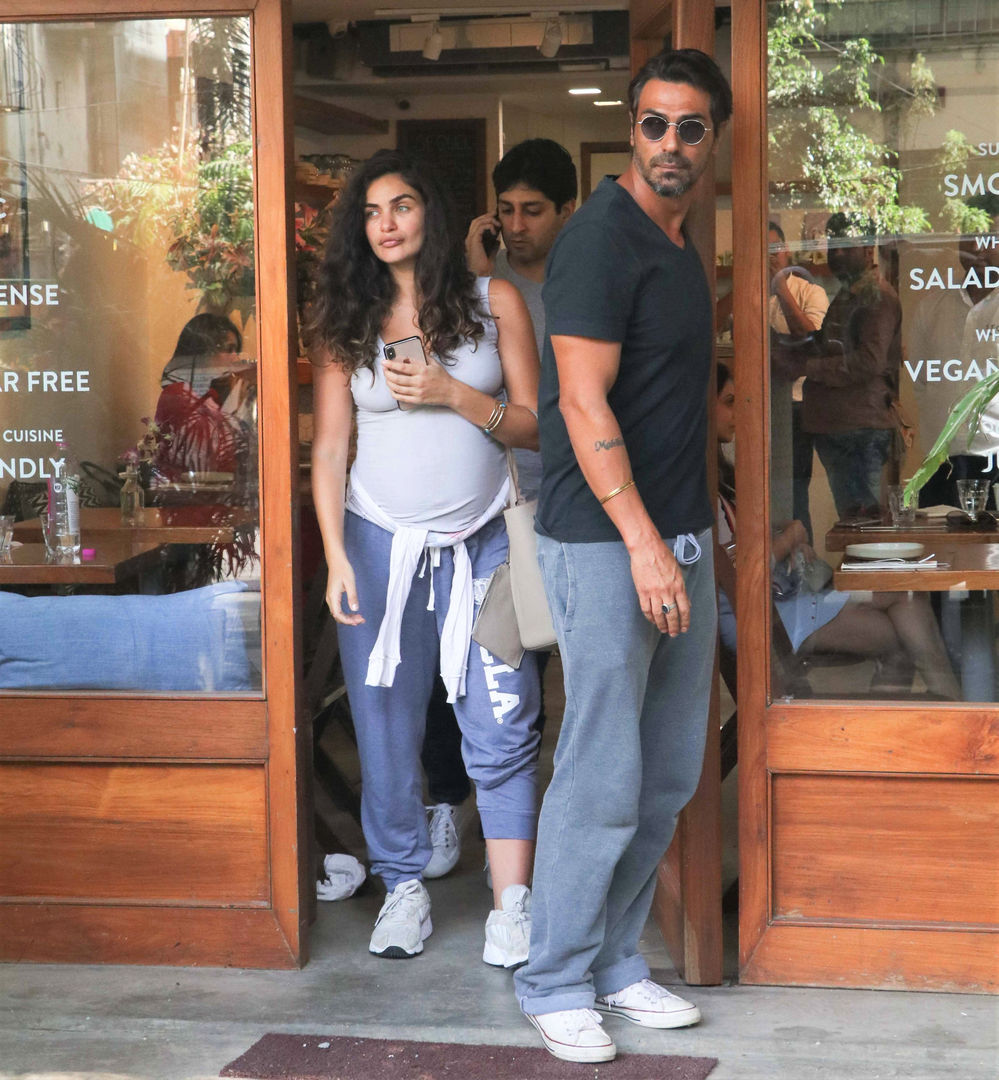 Arjun walked ahead as the couple exited the eatery. The Daddy actor paired his grey sweatpants with a simple black T-shirt and a pair of white sneakers.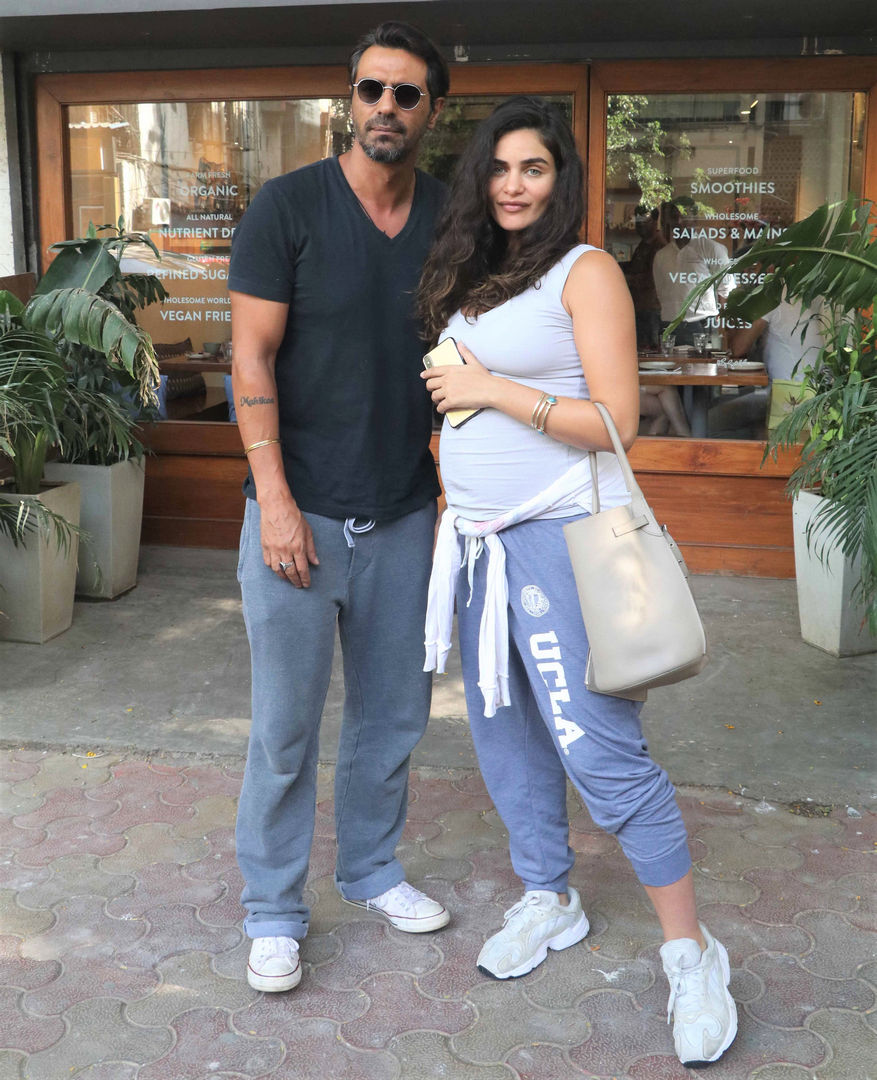 Gabriella on the other hand sported a classic white tank top with her track pants. She matched the look with a white hoodie which she opted to stylishly tie around her waist for ease.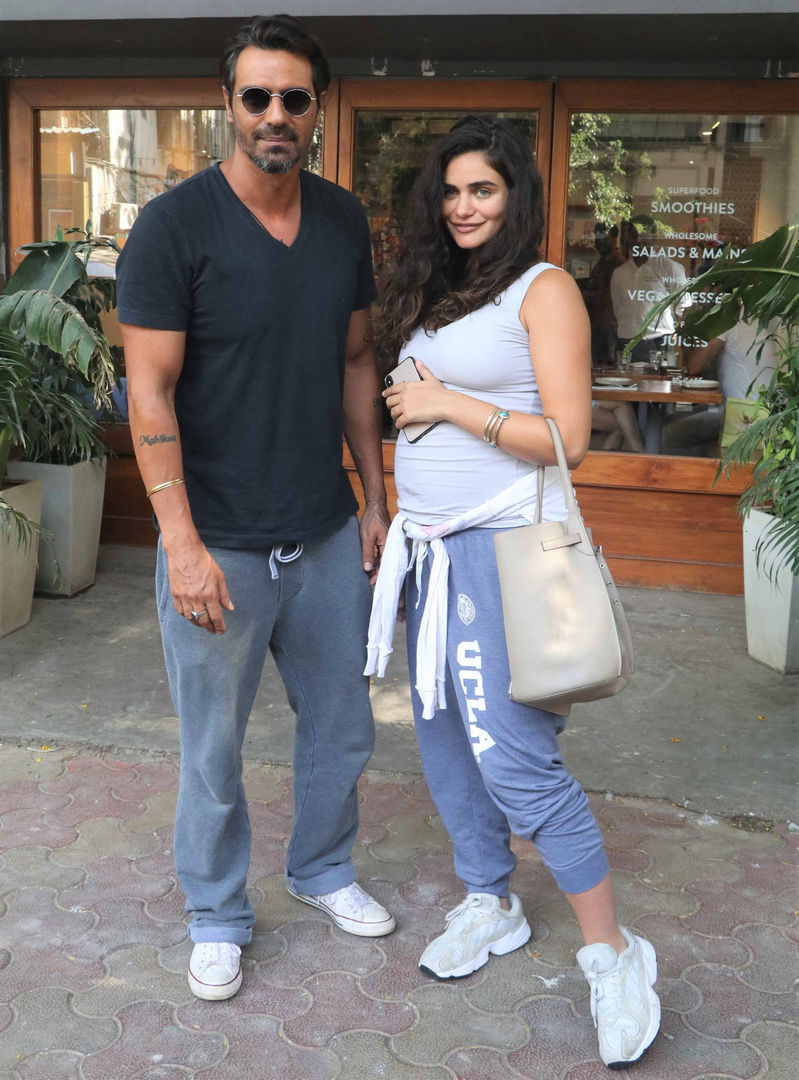 The couple were totally cute together as they posed for the paps happily and all cuddled up.