Bollywood News
Arjun Kapoor is Suave and Sophisticated for India's Most Wanted
Arjun Kapoor showed off a whole new look for promos of his upcoming film India's Most Wanted
Arjun Kapoor is all geared up for the release of his latest flick, an action drama entitled India's Most Wanted. Inspired by the true story of the manhunt of Indian Mujahideen terrorist Abdul Subhan Qureshi, often referred to as 'India's Osama Bin Laden', by the Delhi Police. Similar to the real life story, Arjun Kapoor plays an officer that brings together a team to track down the terrorist in a secret mission and bring him in alive. Fans and viewers are expecting a flick that is packed with action and thrills. It also comes as one of the many films released in Bollywood recently that touch on patriotic themes like Uri: The Surgical Strike and Kesari among others, as this will be about paying tribute to the task forces of India that are regarded as "unsung heroes." Based on the trailer, Arjun is portraying a level-headed yet very ambitious officer that takes his job with utmost seriousness.
Arjun was snapped during promotions for the film, which is slated for release in a few weeks. True to his character, his look was dark and masculine, with his trademark handlebar mustache on show as a a classic accessory.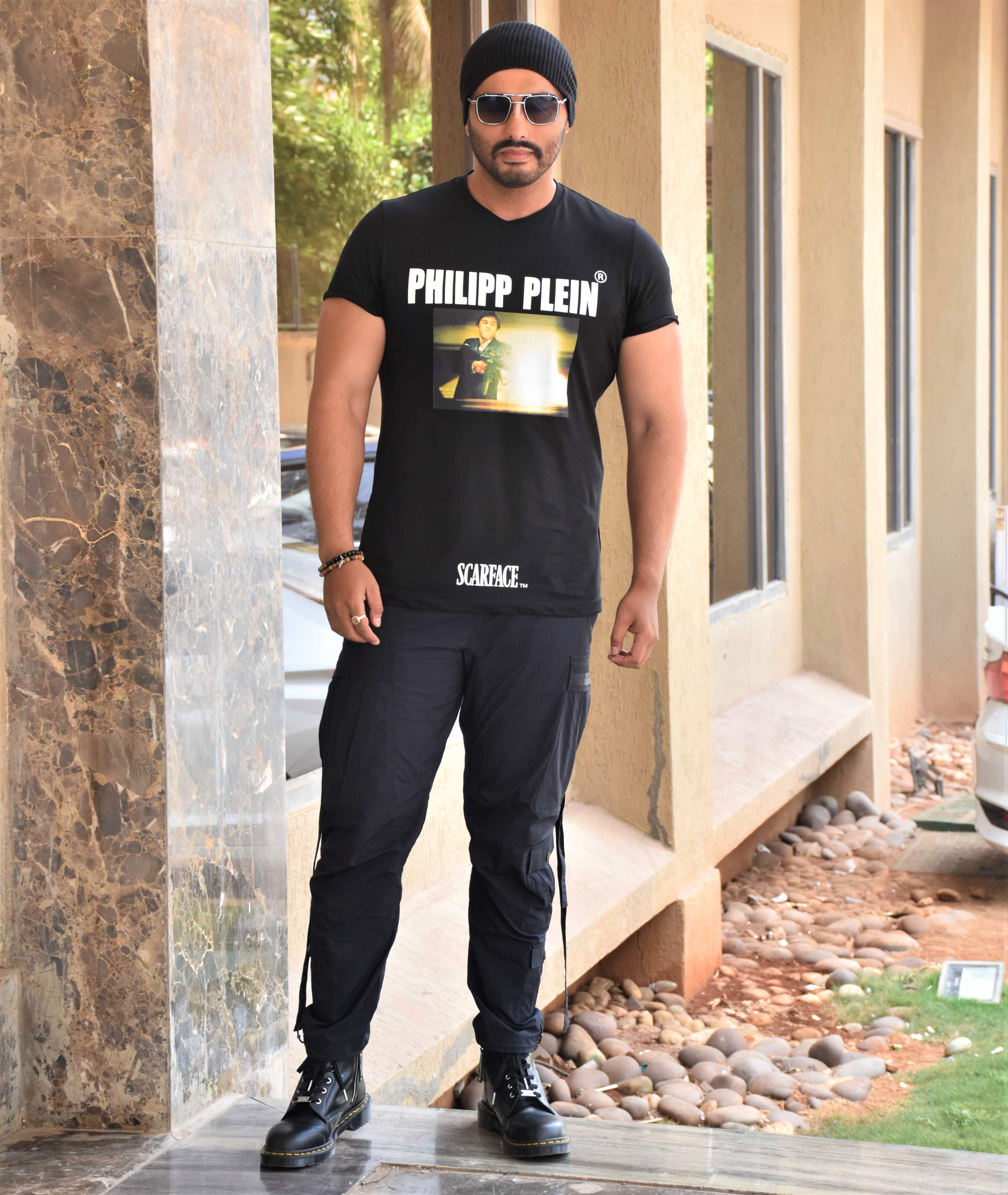 The actor posed for snaps in a black T-shirt and trousers with a matching beanie and sunglasses. The tee is a clear tribute to the film Scarface, a classic American crime film.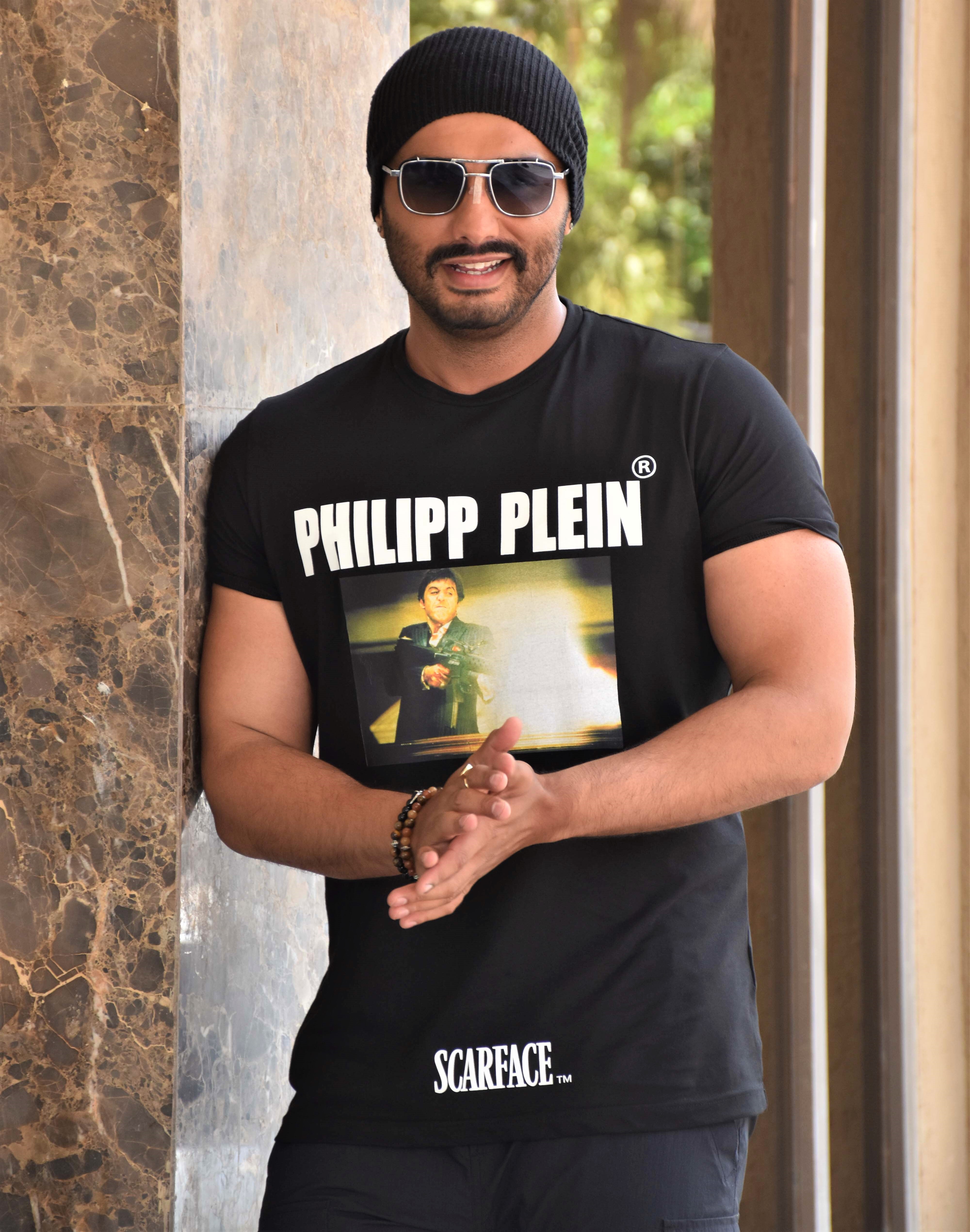 He kept his pose suave and masculine, perfectly emulating his character in the upcoming film.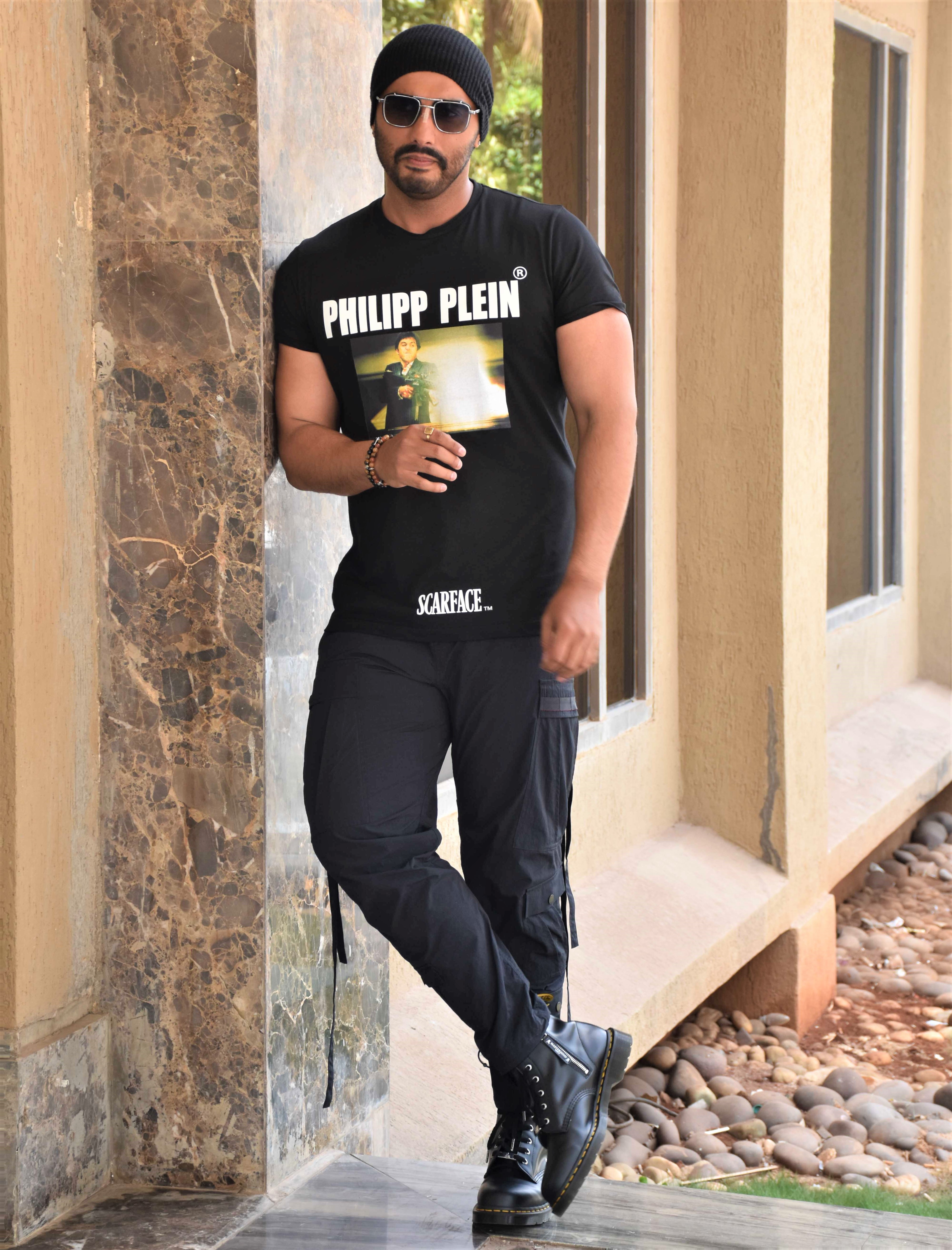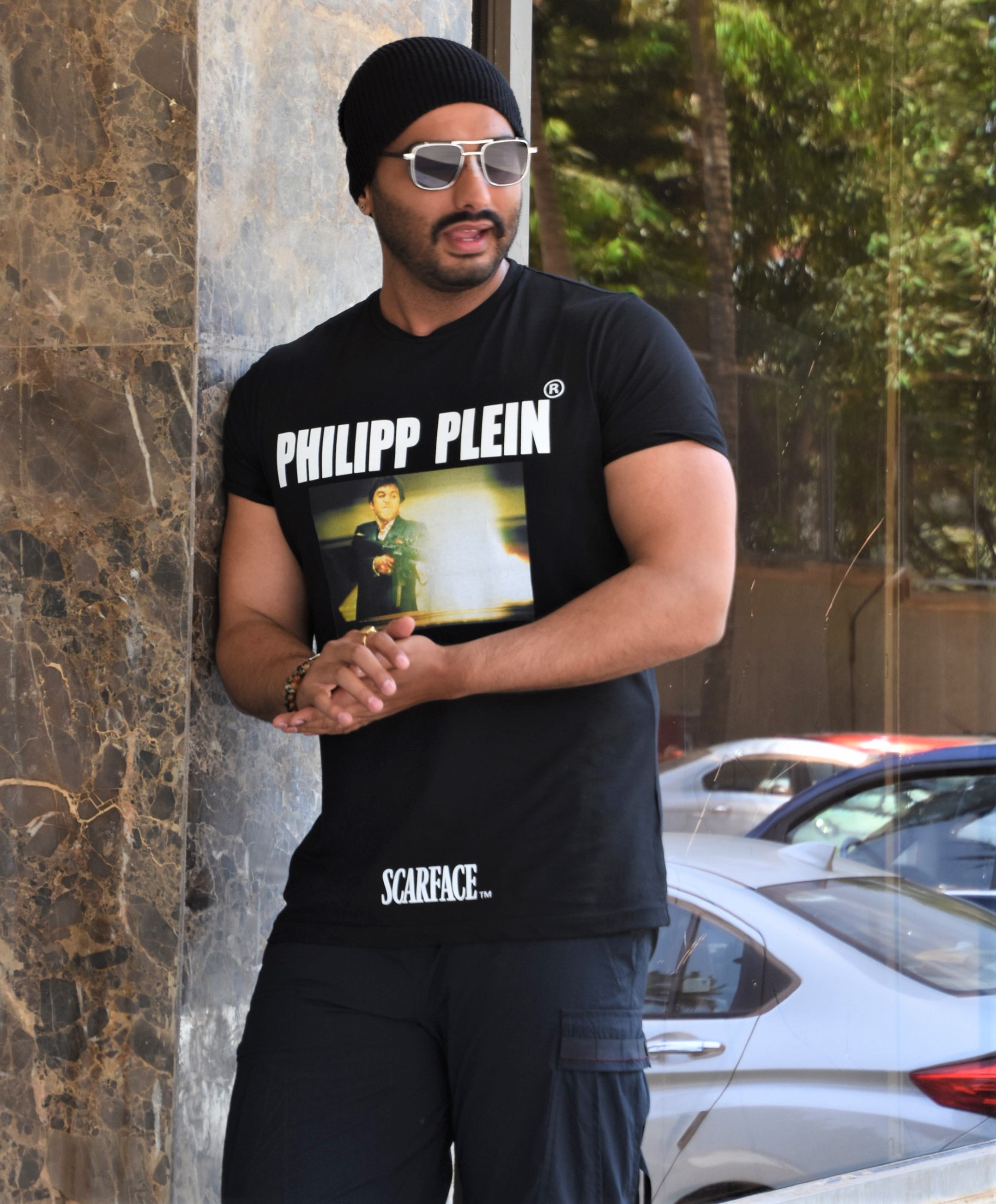 Other than his film endeavours, Arjun has also seen plenty of time in the headlines thanks to his relationship with Malaika Arora. The extent of the relationship has even led to rumours that they will be getting married though there has been no confirmation of that happening anytime soon. The couple seem to be purely enjoying their time together, including a romantic getaway to the Maldives together.