Bollywood News
Ariana Grande in Trouble! The Singer is Being Sued for Posting Paparazzi Photos of Herself
Here's why a New York-based photographer, Barbera, is suing the singer-songwriter. Barbera is suing for either the profits Ariana earned from the post or $25,000 for each picture
Singer Ariana Grande is being sued for copyright infringement by a New York based photographer, alleging the singer posted two of his photos of her to her Instagram account without any permission.
Robert Barbera, a New York-based photographers filed a lawsuit against the singer on Monday. The images in question were clicked by the photographer last year, wherein Ariana can be seen exiting a building while carrying a bag reading, Sweetner.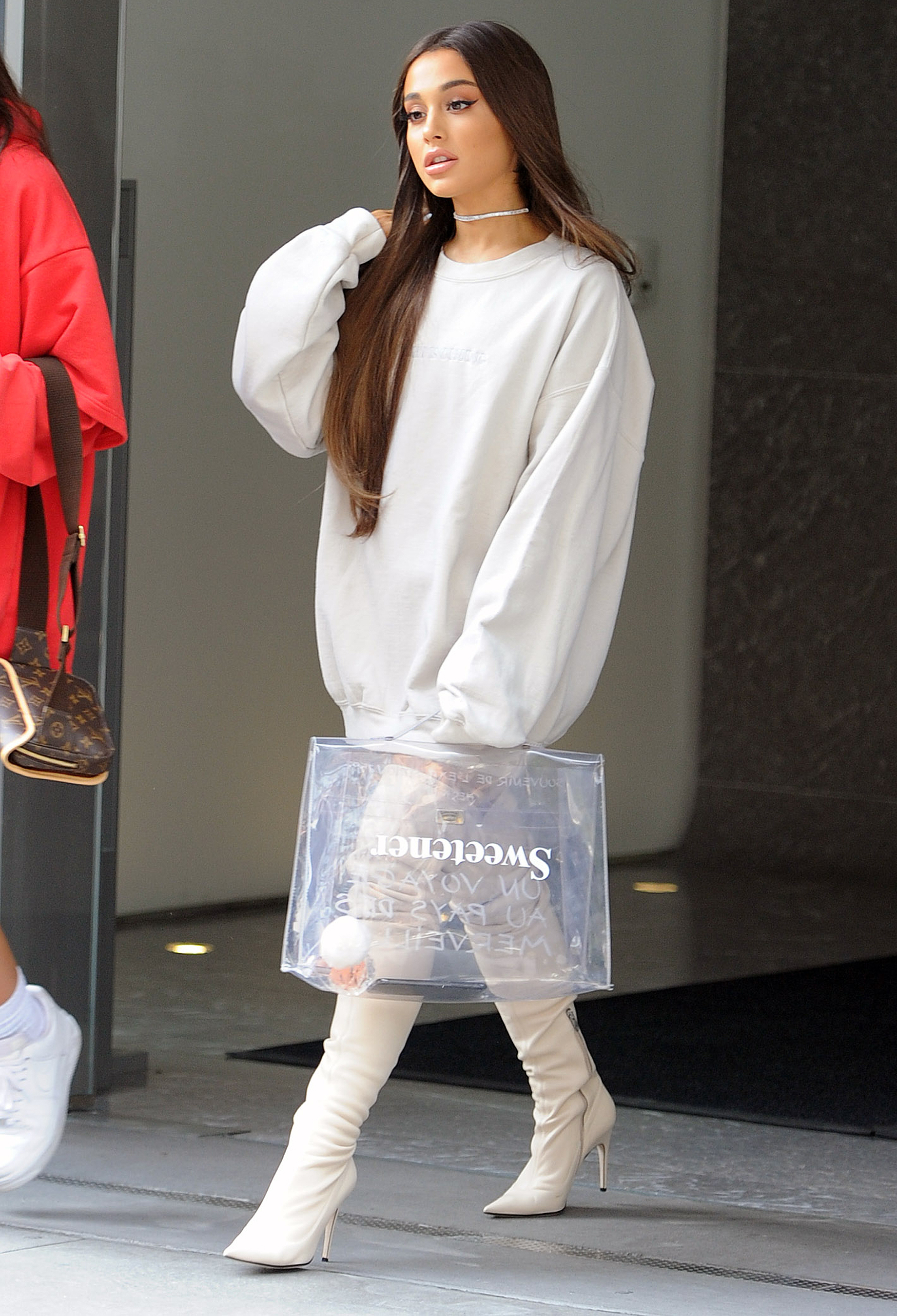 Two of the photos were then shared on Ariana's Instagram account to promote her soon-to-be-released album with the same name. Posting the photos on her handle, Ariana wrote in the caption, "Happy sweetener day."
The post garnered more than 3,390,000 likes. According to the court documents, a screenshot of the post from the singer-songwriter's Instagram handle was also filed as evidence in the court.
He wrote in his lawsuit, "[Grande] infringed [Barbera's] copyright in the Photographs by reproducing and publicly displaying the Photographs on the Instagram Page." He further added, "[Grande] is not, and has never been, licensed or otherwise authorized to reproduce, publically display, distribute and/or use the Photographs."
Barbera is suing for either the profits Ariana earned from the post, or $25,000 for each picture.
This is not the first time a celebrity has landed themselves in a legal trouble over posting paparazzi photos on their social media without proper permission/licensing to do so. Earlier, celebrities like Kim Kardashian West, Jennifer Lopez, 50 Cent, and Jessica Simpson have all been under the fire for taking the pictures of themselves from the web and reporting them on their social media handle.
 In January, supermodel Gigi Handid was sued by a New York phot agency for taking their photos of her and posting it on her social media handle without any permission. The agency claimed she "copied and uploaded" a copyrighted photo of herself to her Instagram account without the agency's permission.