Bollywood News
Are Arjun Kapoor and Malaika Arora Going House Hunting?
Rumours about Malaika Arora and Arjun Kapoor taking their relationship to the next level are gaining ground
For a while now, Arjun Kapoor and Malaika Arora, about whom there were plenty of whispers about earlier, have been seen together in public as a regular couple. Their link-up is no longer a secret and the duo has been seen together at parties and events.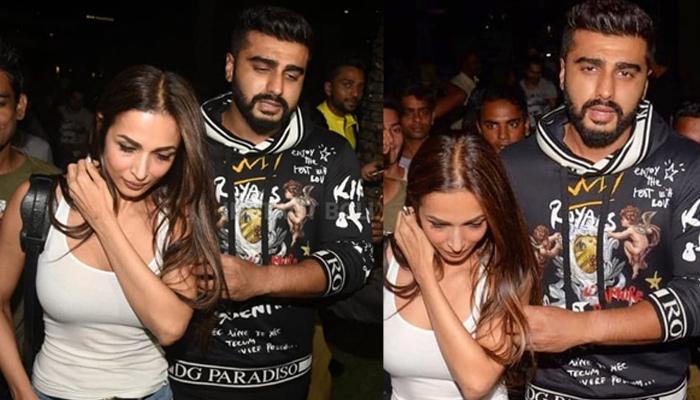 However, if rumours emerging from Bollywood are to be believed, Arjun and Malaika are taking their relationship to another level. Arjun, who stays with dad Boney Kapoor, is planning to set up home with the alleged love of his life. In fact, there have been plenty of stories about Arjun and Malaika's impending marriage in 2019. Says an informed source, "Arjun and Malaika are searching  for  real estate to set up  a home together  in 2019 after they  get married." It isn't clear where that would leave Arjun's beloved sister Anshula whom Arjun claims he cannot live apart from.
Earlier, there were stories that Salman Khan wasn't particularly happy with this union and had forbidden Boney from entering his house. While that might seem too dramatic to believe, it's no secret that the Arjun-Malaika relationship has become of the most-talked-about link-ups in Bollywood of late.