Bollywood News
Anushka Sharma And Virat Kohli's Love For Animals Melts Everyone's Hearts
Anushka Sharma and Virat Kohli are animal lovers and made sure they enjoyed the nature with their new furry friends in Bhutan.
Anushka Sharma recently shared pictures with husband Virat Kohli as the two spent a simple yet fulfilling time in Bhutan. The couple also celebrated Virat Kohli's birthday in the highlands. In the pictures posted by Anushka Sharma, she can be seen happy while being makeup-free and enjoying being around nature and the animals. She shared the photos with a caption, 'Love recognizes love.'  Both Anushka Sharma and the ace cricketer Virat Kohli sat on the ground as they played with the calves.
Anushka Sharma and Virat Kohli are known for their keen love for animals. Her previous post was about them caressing a street dog in Bhutan.
Earlier, Anushka Sharma had also shared a simple moment when she and Virat Kohli were greeted happily by a Bhutanese family who did not know anything about them. They just knew they were tired trekkers.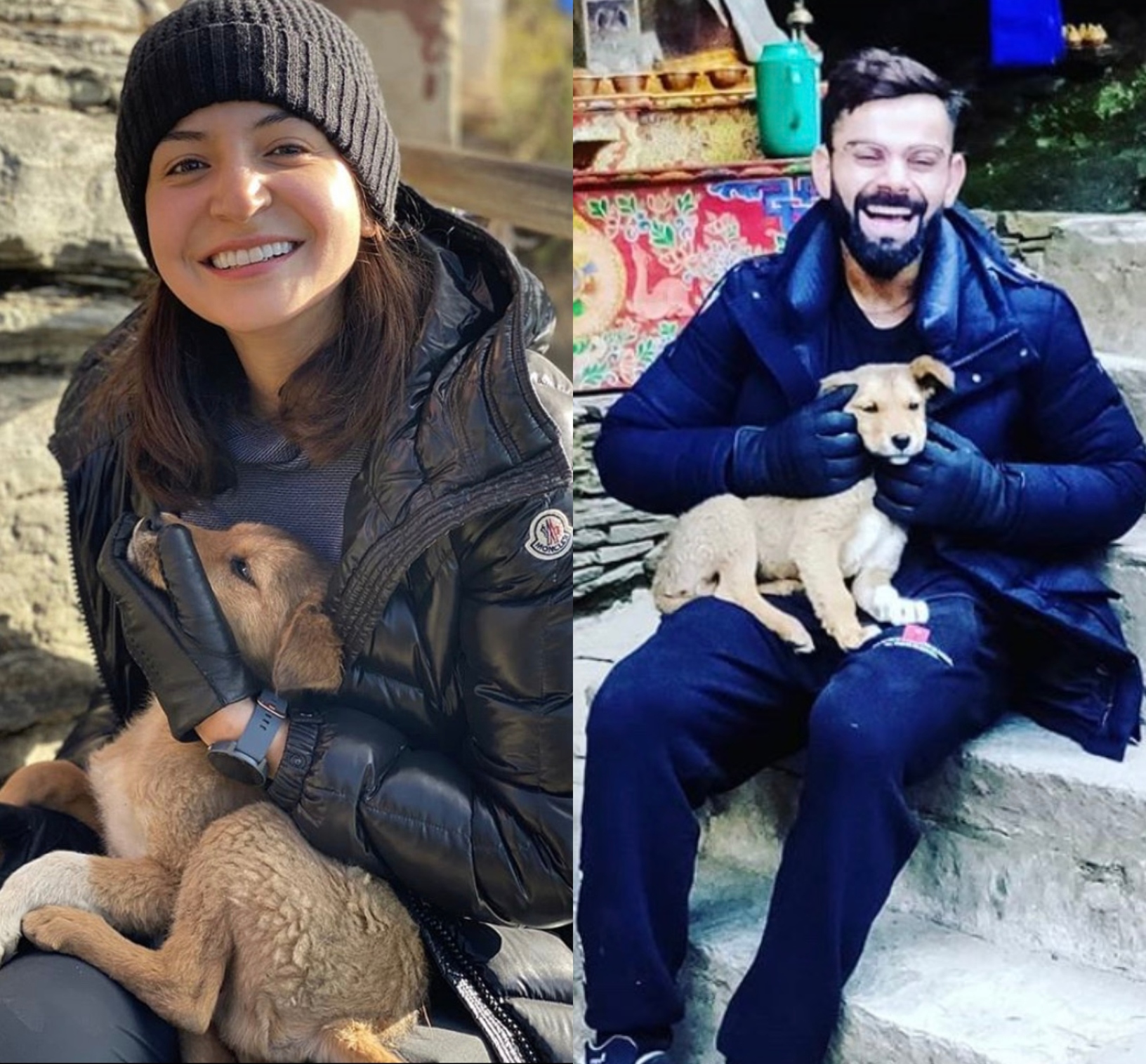 Anushka Sharma had narrated the incident on Instagram with a photo with the family. In a heartfelt note, Anushka Sharma wrote,
'Today , during our 8.5 km uphill trek we stopped by a small village on a mountain to pet and feed a baby calf who was born just 4 months ago . While we did that the owner of the house asked us if we were tired and wanted to have a cup of tea? So we went in to the home of this beautiful and warm family who had absolutely no idea who we were and yet they treated us with such warmth and love. We spent some time with them chatting and drinking tea and the whole time they just know us as two tired trekkers !'
She mentioned that anyone who knew the couple closely was aware of their knack for simple moments in life. She said that the family just wanted to be kind to these tired treckers and their guide.
Anushka Sharma and Virat Kohli got married in December 2017 in an intimate wedding ceremony at Lake Como, Italy. Their wedding came as a major surprise for most of the people although the two had been dating for some time. Anushka Sharma and Virat Kohli met first during a shampoo advertisement shoot for which both were roped in. As they both shared the same values and ethics, it was likely for the two most eligible single people in India to come close.