Bollywood News
Anushka Sharma and Virat Kohli Melt into a Hug at the Airport
Anushka Sharma and Virat Kohli got married in December 2017 in an intimate wedding ceremony at Lake Como, Italy.
Virat Kohli recently broke the record of MS Dhoni by becoming the first Indian Cricket captain to score 5000 runs in a test match. He achieved this landmark at Eden Garden Stadium Kolkata while playing against Bangladesh. Obviously, wife Anushka Sharma could not be happier. She went to pick Virat Kohli from the airport and share the joy. Anushka Sharma was dressed casually in a pink hoodie while Virat Kohli looked comfortable in black track pants and shirt with white sneakers. Anushka Sharma hugged husband Virat Kohli tight as soon as he entered the car.
A few weeks ago, Virat Kohli celebrated his birthday with Anushka Sharma amidst the mountains of Bhutan enjoying the bliss of love and nature. They did not only made the most of their holiday spending time with one another but also met the common people without letting them know who they were.
Anushka Sharma and Virat Kohli
Anushka Sharma is currently on a  break from films and has been accompanying Virat Kohli to most of his tours. However, this has not always come pleasantly as many times Anushka Sharma has been subjected to undue criticism. Whenever Virat Kohli or Indian Cricket Team's performance suffers, Anushka Sharma is also blamed for it. Hence, she penned down a note to silence all the people who were trying to defame her.
According to Anushka Sharma, she had been wrongly accused of influencing the team selection procedures and receiving preferential treatment from the board. Anushka Sharma said that she was blamed for overstaying with her husband when actually this was not the case as she had always followed the protocol.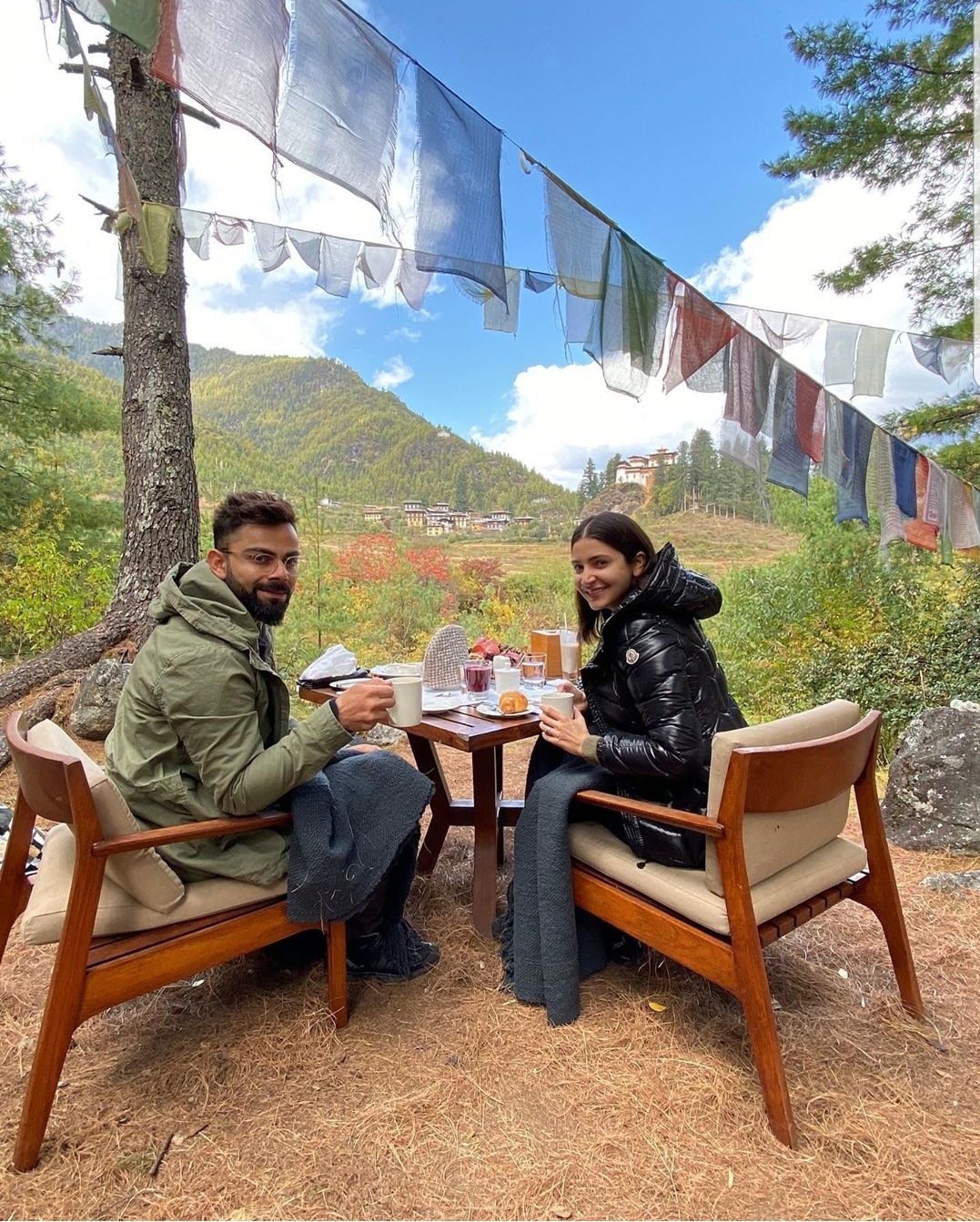 Anushka Sharma and Virat Kohli
Speaking about a former controversy regarding group photo with the team, Anushka Sharma said that it was on the insistence of the High Commissioner's wife. She said that she had kept quiet on everything but the recent comment about her being presented tea by the selectors had made her speak up.
Anushka Sharma said that she had watched only one World Cup match and that too in the family box. She stated that the comments should be made on the team's or the selectors' qualification and her name should not be dragged to sensationalize the news. Anushka Sharma strongly remarked that she was a strong independent woman who just happened to be a cricketer's wife.