Bollywood News
Anushka Sharma and Virat Kohli are Couple Fashion Goals at the Airport!
Star couple Anushka Sharma and Virat Kohli have impressed with their coordinated fashion while spotted at the airport
Anushka Sharma and Virat Kohli are one of the many couples that people could not stop gushing about in recent times due to their totally romantic relationship as well as their gorgeous wedding in 2017. Ever since they first started dating, fans couldn't help but notice how sweet their interactions would be, the most famous being Virat's tendency to blow a kiss to his ladylove in the stands every time he scored well during his matches. The actress and cricketer are certainly a match made in heaven.
Recently, Anushka and Virat turned heads when they were spotted at the airport together. Though their fashion choices were relatively comfy and casual, fans couldn't help but notice how they effortlessly styled their looks to be as classy and elegant as possible. Check out their fashion below!
The couple went for the classic combination of loose yet well-fitted trousers paired with snug basic T-shirts.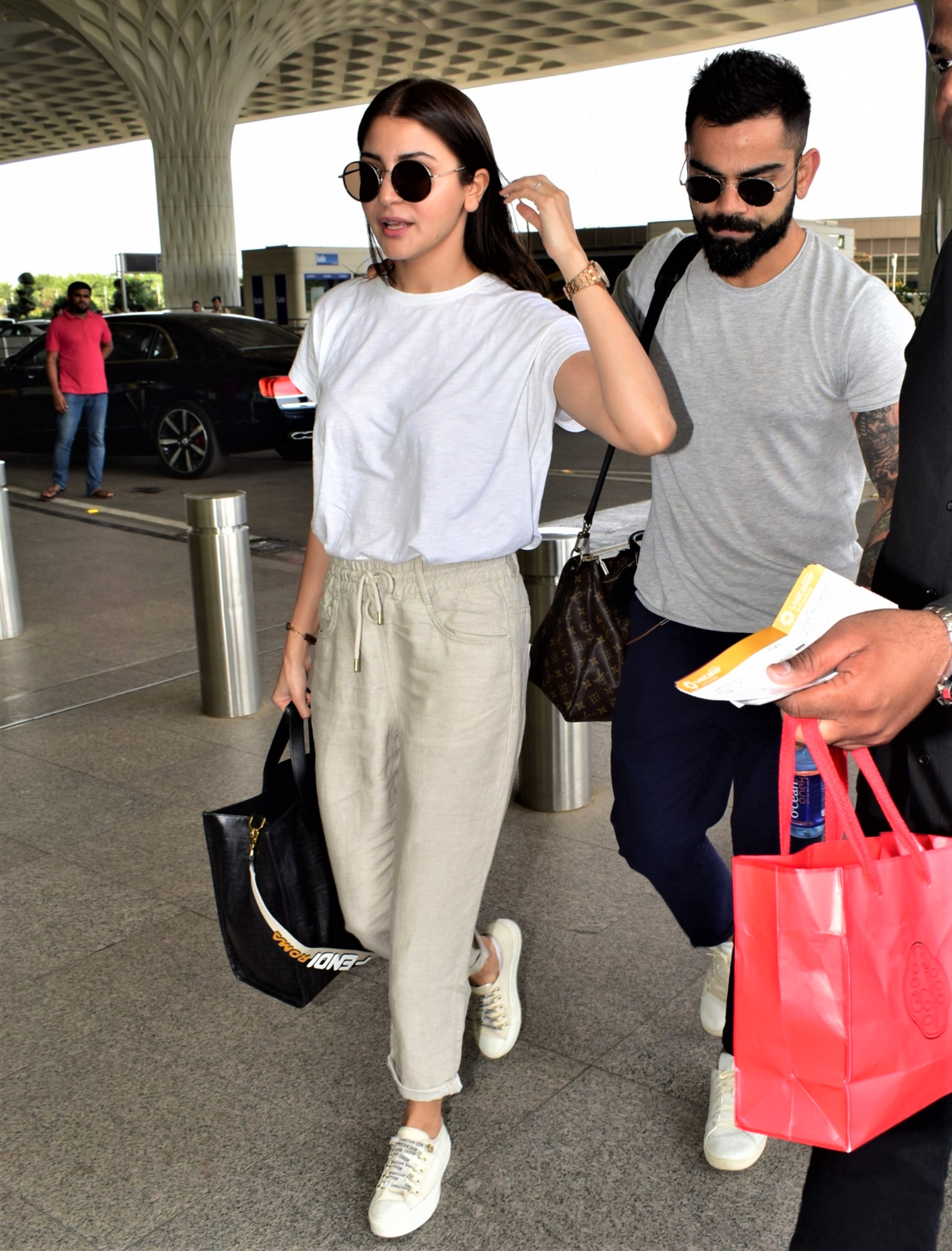 Anushka sported the beloved basic white tee with beige paper bag waist pants. She brought serious style to the get up by tucking in her shirt and accessorizing with rounded shades and a couple pieces of jewellery on her wrists.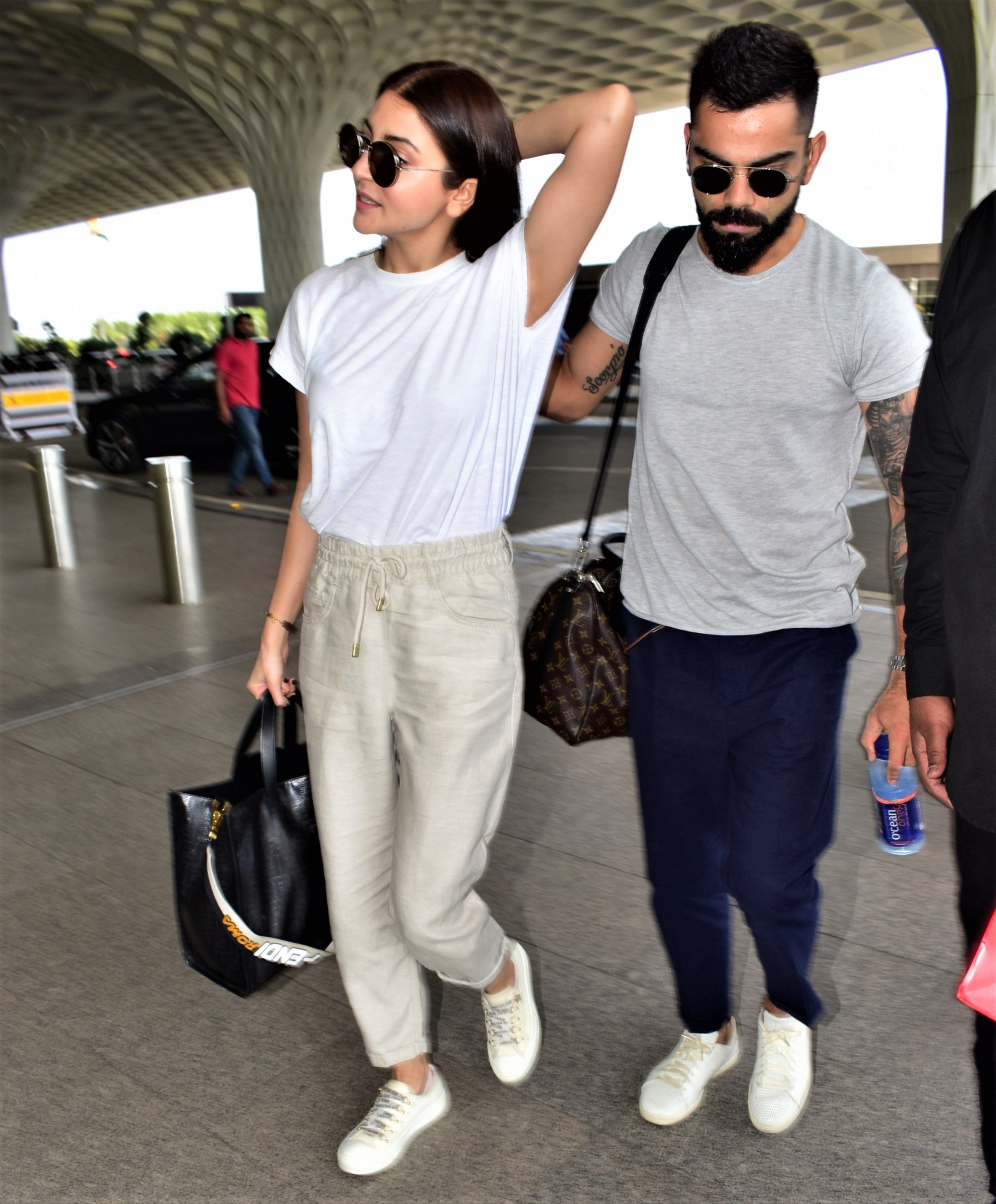 Virat on the other hand had on a gray tee with dark blue track pants. He subtly matched with his wife as he also had on a pair of circular shades, plus they were both wearing white sneakers!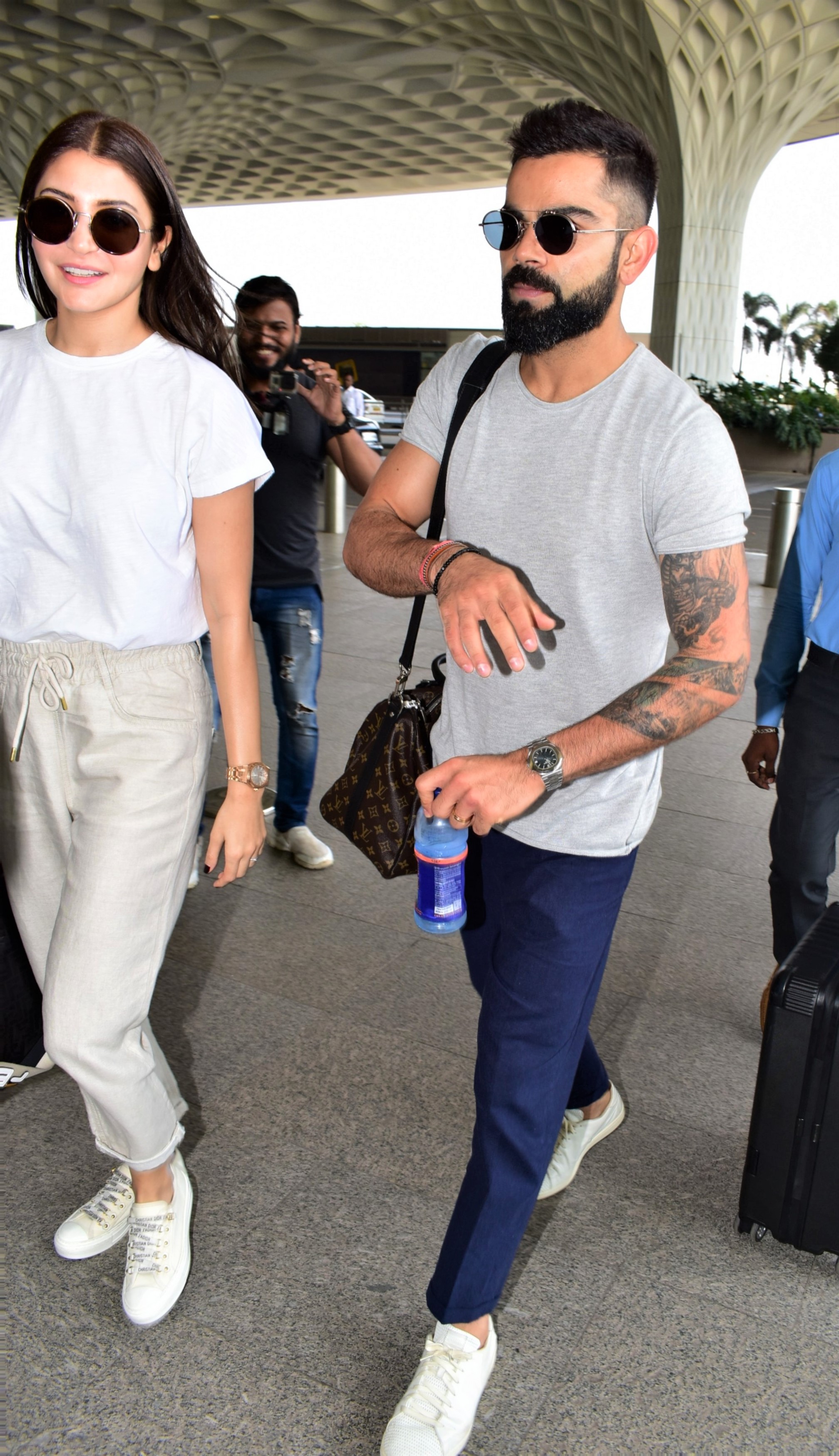 As always, the actress had her signature beaming and cheerful smile on for the people around her and happily grinned for the cameras.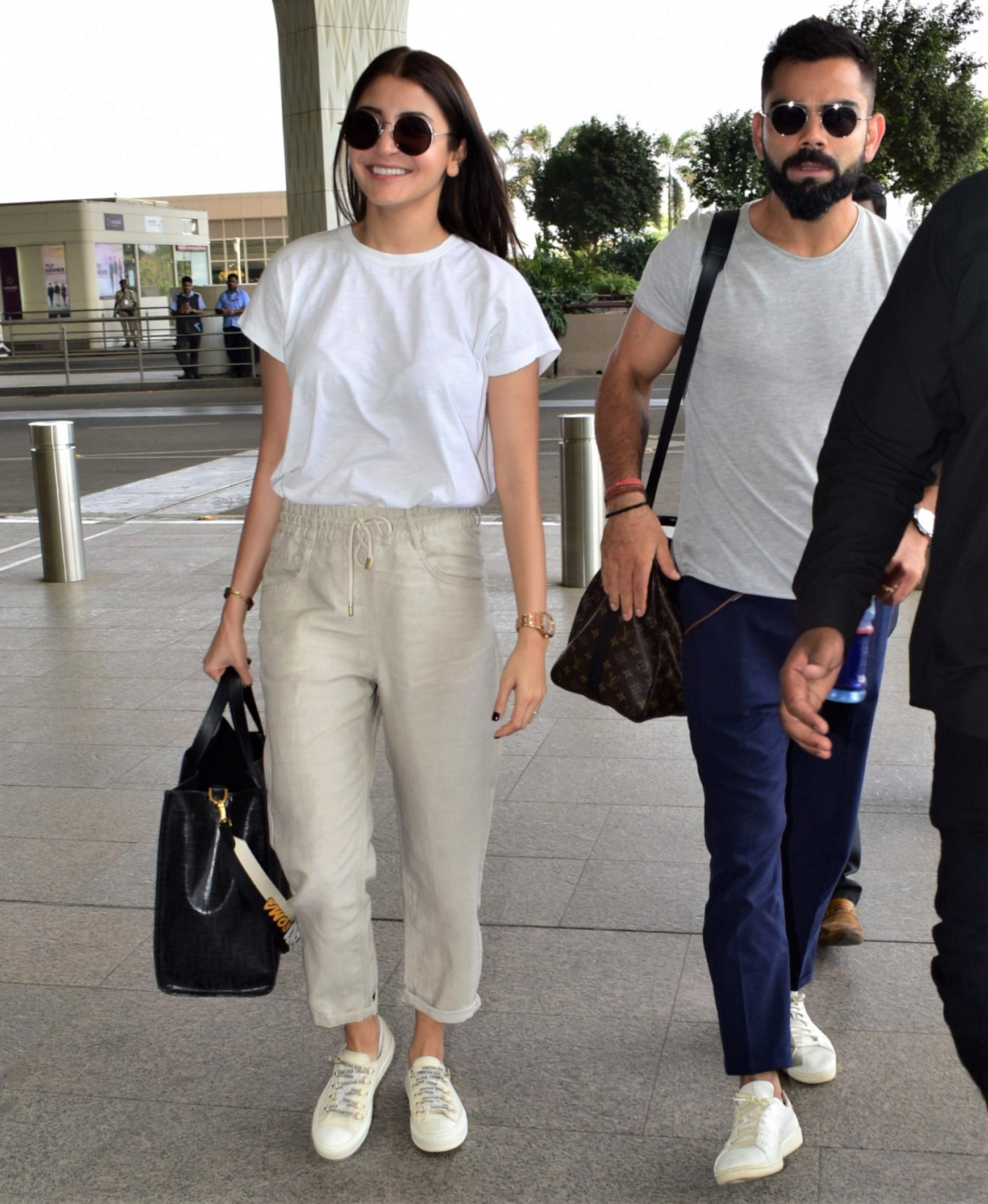 For the time being, Anushka hasn't given any word as to when she will next grace the big screen. She was most recently seen in the Shah Rukh Khan and Katrina Kaif-starrer Zero, playing a scientist with cerebral palsy. As per her Instagram Anushka is enjoying her day to day life and often posts snaps of herself stunning on the red carpet and photoshoots, but also plenty of sweet shots of her and her beau.