TV/Streaming Reviews
Anjuman Got Married But The Ageist Jokes Around it are Not Okay - Blog
Filmstar Anjuman got married for the second time in a private ceremony in Lahore and people cannot keep calm.
Coming from a generation that spent its childhood in the 90s, I faintly remember the era of Pakistani cinema which was called Lollywood back then. Some filmmakers were trying to give a breath of fresh air to the otherwise dying film industry. Urdu cinema was starting to take back its former position in the creative sphere. However, Punjabi films were still a rage. Although I like many children my age had not watched Punjabi films, some actors were iconic and everyone knew them by name. Some of the prominent names of the Punjabi film industry were Sultan Rahi and Anjuman.
My personal memory of Anjuman is from a song she sang for a TV show while her husband Mubeen Malik smiled lovingly at her. She was very much the definition of a typical Punjabi damsel: tall, dove-eyed and hard-to-take-eyes from. She was wearing gold attire and adorned her singing with her beautiful acting skills. Later my avid interest in the Pakistani film industry made me research this veteran artist. I discovered that she had done over 300 films from 1973 to 2000. Anjuman gave up acting in the year 2000 to spend more time with her family.
For the past few days Anjuman is back in news. Not for her upcoming performance in a film but for marrying her co-actor Lucky Ali.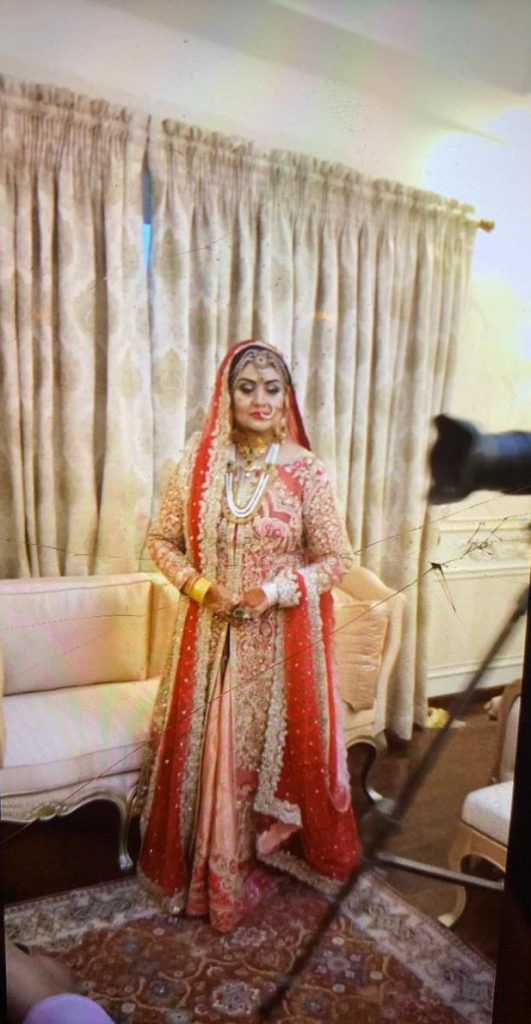 source: Entertainment Pk
While we all believe that it is perfectly normal to get married we forget that the typical Pakistani society wants things its way only. You can not get married when you are above a benchmark. You can not stay single if you are reaching that benchmark.
In short, it is all about 'that' benchmark. Anjuman had lost her husband of many years Mubeen Malik six years ago. Since then she maintained a low profile.
Her recent marriage is more in the news because she got married at the age of 64. Not only had this Anjuman also chosen to dress up fully like a bride which is unlikely for Pakistani women when they marry for the second time. It is ironic that every news channel makes sure that it mentions Anjuman's age before breaking out the marriage news.  Why can a woman not choose to get married after a certain age? Why is it still all about the social standards that do not permit a woman to rejoice even if she chooses to get married? Why should the second marriage or any marriage after the 'permitted' first marriage be hidden and kept simple? It is her life and she has all the right to lead it the way she wants. Thank you for being a role model Anjuman! Also, more power to you and all the women who seek love when they need it!