Bollywood News
Angelina Jolie Takes Cue from Deepika Padukone's Fashion Choices
Angelina Jolie was seen wearing a green ruffled dress, similar to what Deepika Padukone wore at the Cannes Film Festival earlier this year
Over the course of many years, celebrities have adorned some of the finest and sometimes most bizarre outfits. Sometimes, fashion icons from one part of the world also try to take inspiration from those in other parts of the world. Many such cases have occurred in the past and more often than not, it's celebs from all parts of the globe, taking cue from those in Hollywood. However, in a recent turn of events, it seems like this trend has been reversed, with several Hollywood fashion icons now looking at some from Bollywood for fashion choices. The latest one to join this bandwagon is none other than Angelina Jolie.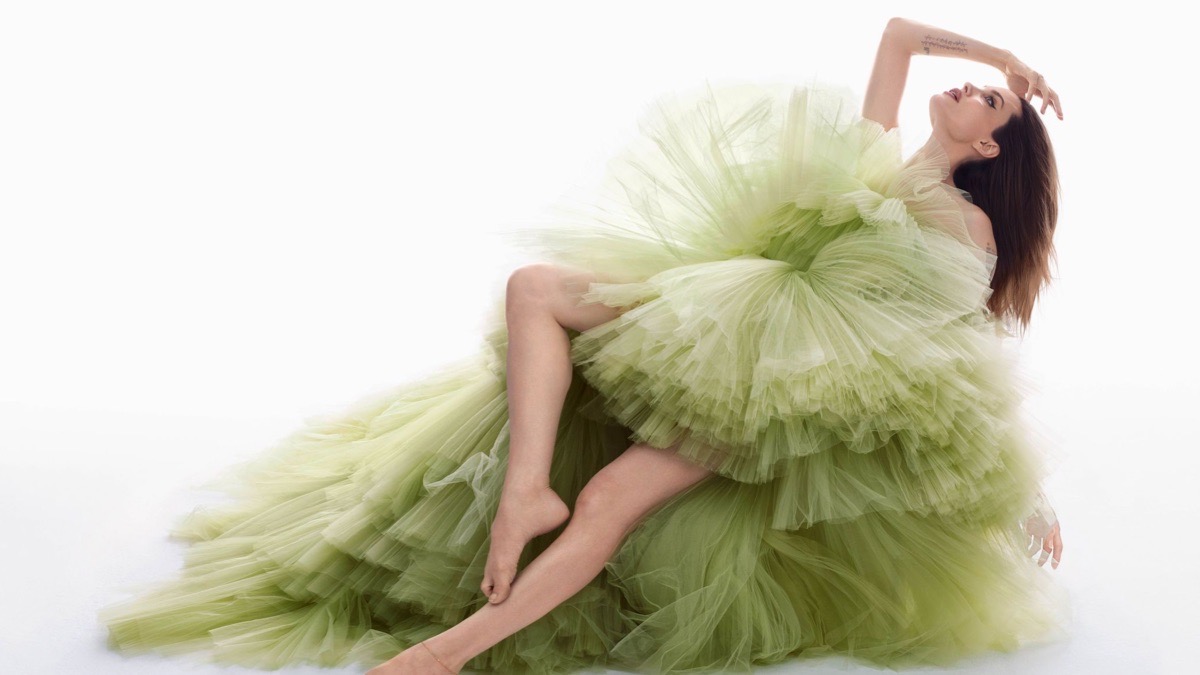 Gracing the cover of Harper's Bazaar in the latest issue of the magazine, Angelina can be seen donning straight and stretching bare feet in a green, heavily-ruffled dress - much like what Bollywood superstar Deepika Padukone wore to the Cannes Film Festival earlier this year.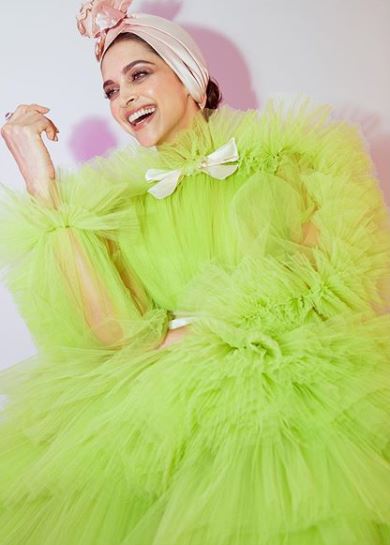 While Deepika looked breathtaking making her appearance in the gown in the French Riviera, Angelina didn't fall short either. The Maleficent actor looked equally gorgeous and majestic as she struck a pose for the photo. We're sure Deepika is going to be over the moon when she finds out that one of the biggest stars in the world has taken cue from her outfit choices.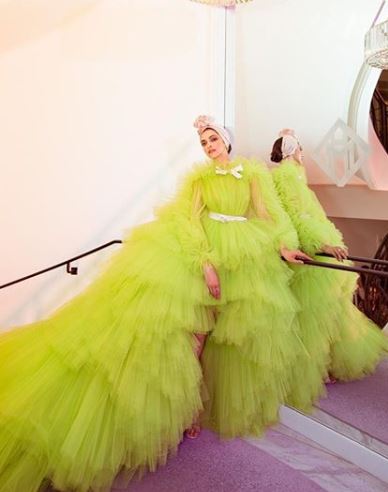 But this is not the first time a celebrity from Hollywood has tried to recreate what Deepika had chosen. Late last year, famous singer Beyonce seemed to have taken inspiration from the Bollywood beauty and wore a bright pink dress - the one that Deepika had worn to the Cannes Film Festival in 2018. Beyonce donned the outfit towards the end of the year for the Global Citizen Festival in South Africa and fans were quick to notice where she must have gotten the idea from.