Celebrities
Angelina Jolie Blames Brad Pitt For Disruption In Children's Lives; Deets Inside
It's been a while since Hollywood's favourite couple Angelina Jolie and Brad Pitt split and it's taken a toll. According to reports, Angelina Jolie is now blaming Pitt for the trouble
While the whole world didn't take it well when Angelina Jolie and Brad Pitt split, there is no denying that the divorce has taken a toll on their children. The couple, who share six children, has been through a lot since the divorce was finalized. While Brad Pitt and Angelina Jolie have have been extremely private about their lives since the split, they have let fans in on their struggle from time to time. Neither of the duo has asserted blame on one another however, recently, a source has claimed that Angelina Jolie is holding Brad Pitt accountable for everything that went wrong with their relationship.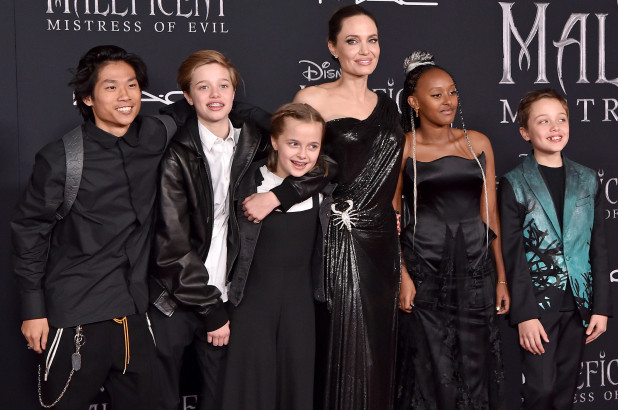 Angelina Jolie with five of her children at the premiere of 'Maleficent: Mistress of Evil'
A source, while speaking to Us Weekly said that Angelina Jolie hasn't forgiven Brad Pitt just yet. The actress reportedly "still has a lot of resentment toward Brad." And that isn't all. Angelina Jolie also wants the Once Upon A Time In Hollywood star accountable for his action as she feels "he turned her and the children's lives upside down."

Meanwhile, another source added that the Brangelina family had a "very nomadic existence, and that was because of Angie's restlessness." But it led to a lot of fights. "Brad wanted the kids to have stability while Angie always said they were giving the children an idyllic childhood by exposing them to different countries, languages and experiences," it was heard through the grapevine.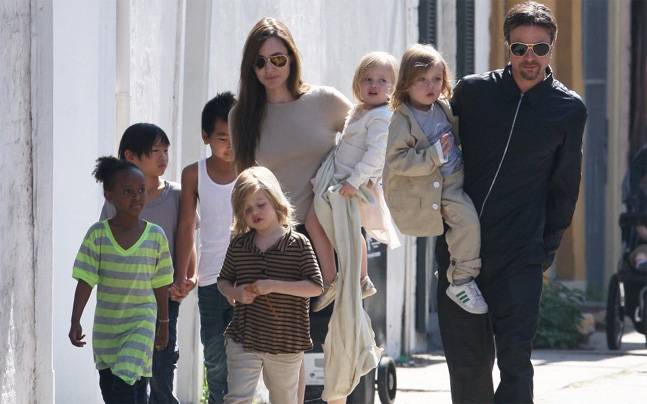 Brad Pitt and Angelina Jolie with the children in New Orleans in 2011.
These claims are yet to be addressed by the actress, however, Angelina Jolie did mention Brad Pitt's name in a recent interview which echoes similar sentiments. While speaking to leading fashion glossy, Harper's Bazaar for their December/January cover, Angelina Jolie expressed her interest in relocating to a foreign country. The actress revealed she wants to leave the US and settle down in a new country. However, she cannot do so due to Brad Pitt. "I'm having to base where their father chooses to live," she asserted.