Ananya Panday Has a Family Day Out With Her Father and Sister
By Masala.com Reporter Monday, 13 May 2019
Ananya Panday was having a fun lunch out with her sister Rysa and father Chunky Pandey when fans gathered to get a glimpse of the actress
Ananya Panday is no doubt riding a high as she has just made her first ever big screen debut in Bollywood with the flick Student of the Year 2 which was released across cinemas this past weekend. The young debutante actress is one of the newest faces in Bollywood but she has quickly amassed a huge following for herself, from her millions of followers on Instagram to her constant snaps by paparazzi while out and about.
Though Student of the Year 2, which also stars Tiger Shroff and Tara Sutaria, marks Ananya's first foray on to the big screen, she has long been associated with B-town as she is the daughter of actor Chunky Pandey and throughout her childhood has been spotted with other star kids including Suhana Khan, Shah Rukh Khan's daughter and Shanaya Kapoor, Sanjay Kapoor's daughter. Though she's already a certified actress now, Ananya still remains a favourite of the paparazzi as proven when she was snapped while out having lunch with her father Chunky and younger sister Rysa.
Rysa was snapped leaving the restaurant in a cute outfit of a white hoodie with ripped jeans. The young teen smiled shyly for the cameras.
Ananya was then seen in a pristine all white look that was perfect for summer. She kept it simple with a top and short shorts and a couple of necklaces to accessorize.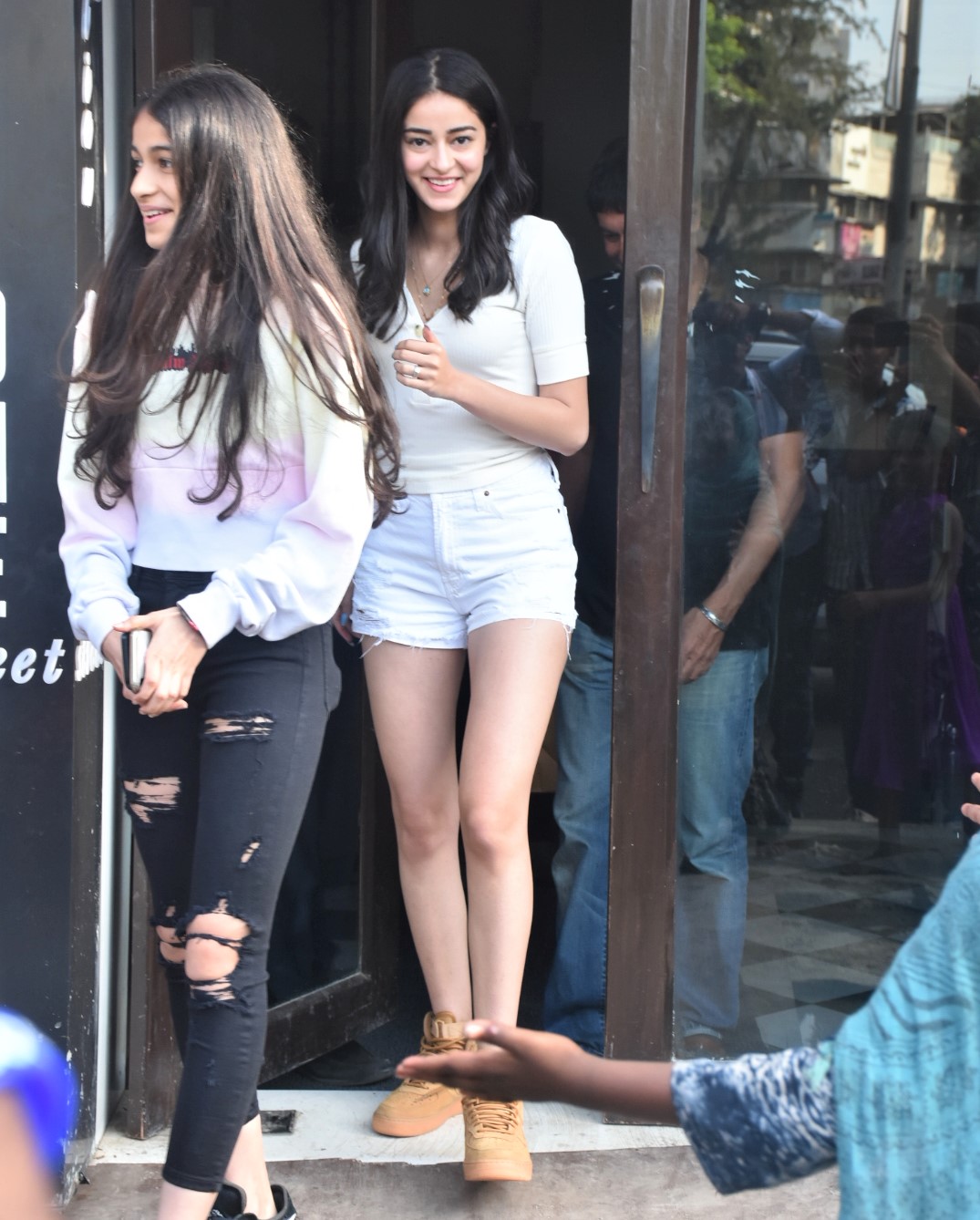 Fans of the star gathered when they noticed her, with plenty of young kids eagerly engaging in conversation with Ananya while her father Chunky looked on.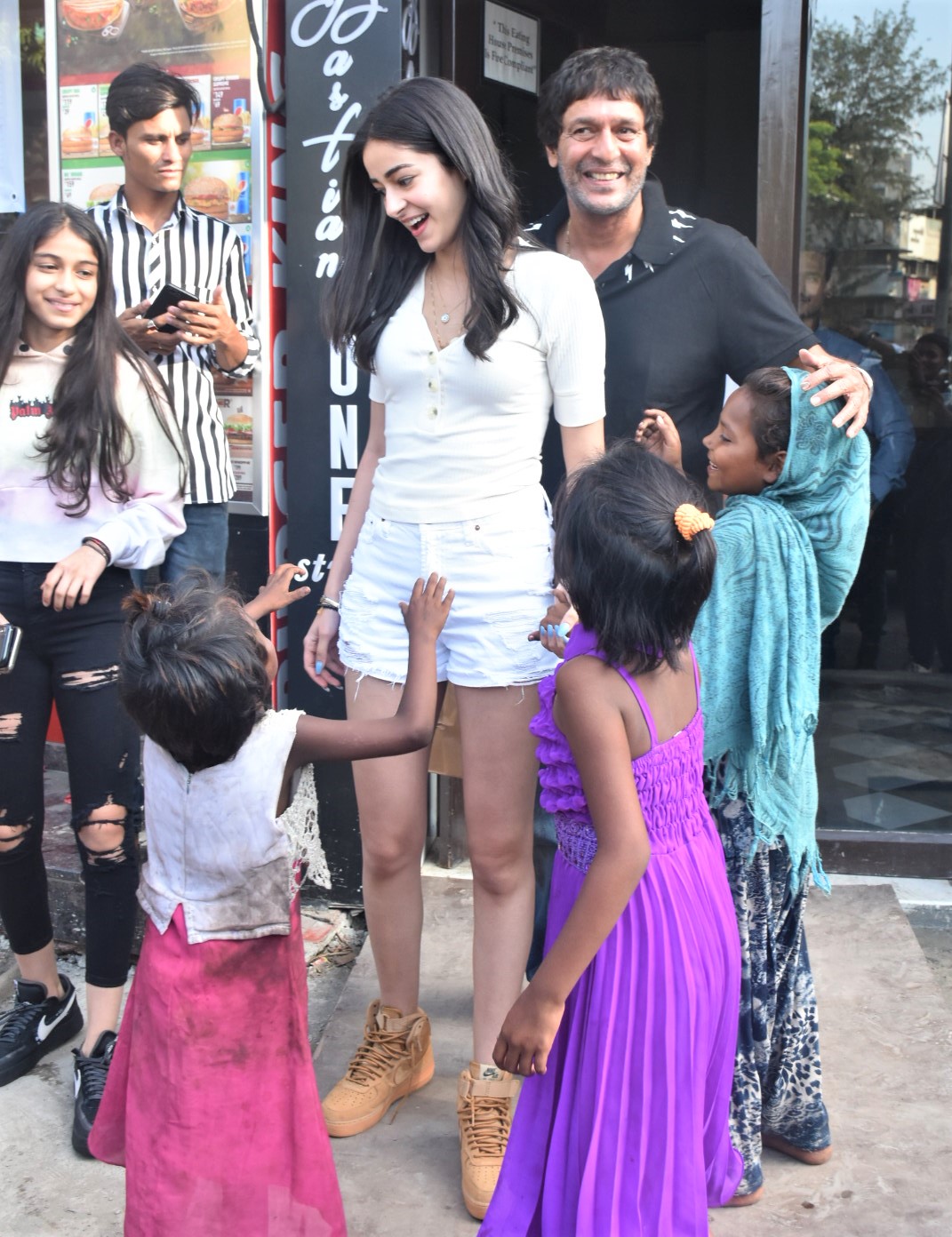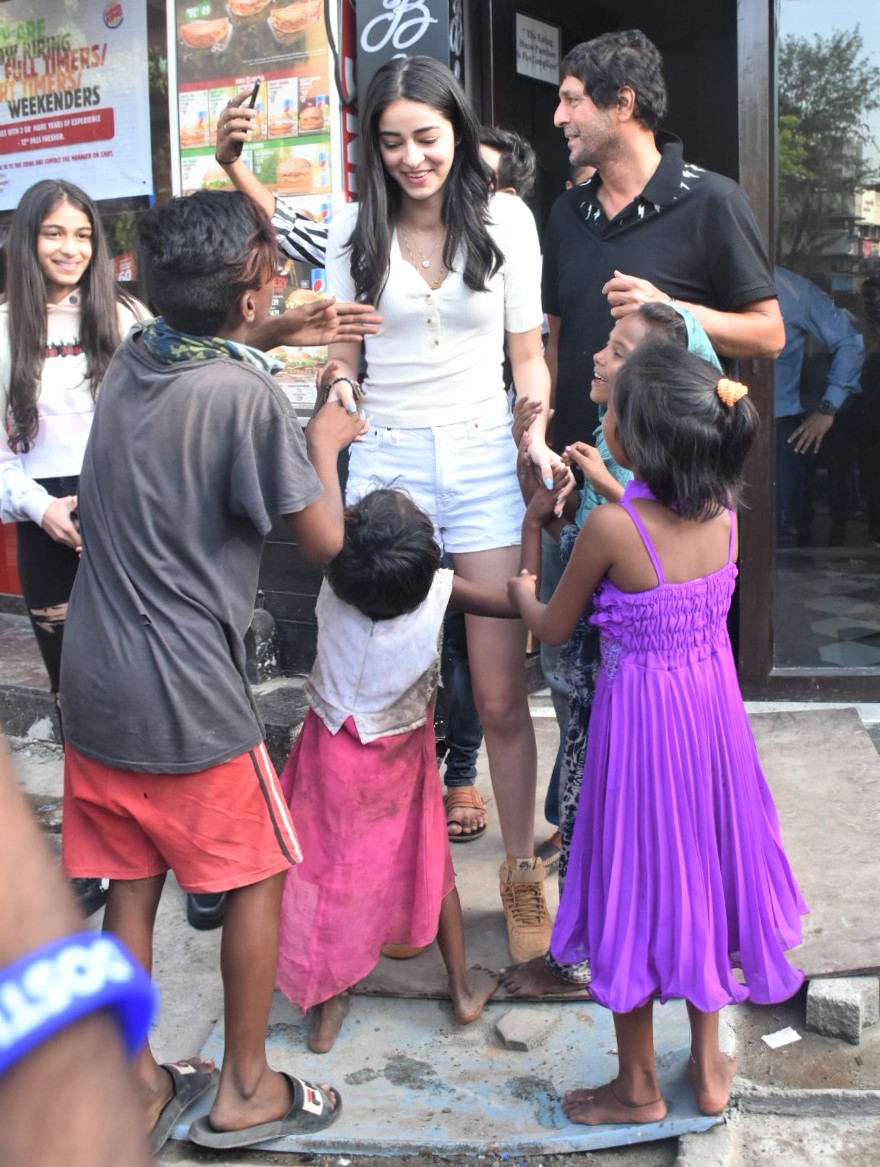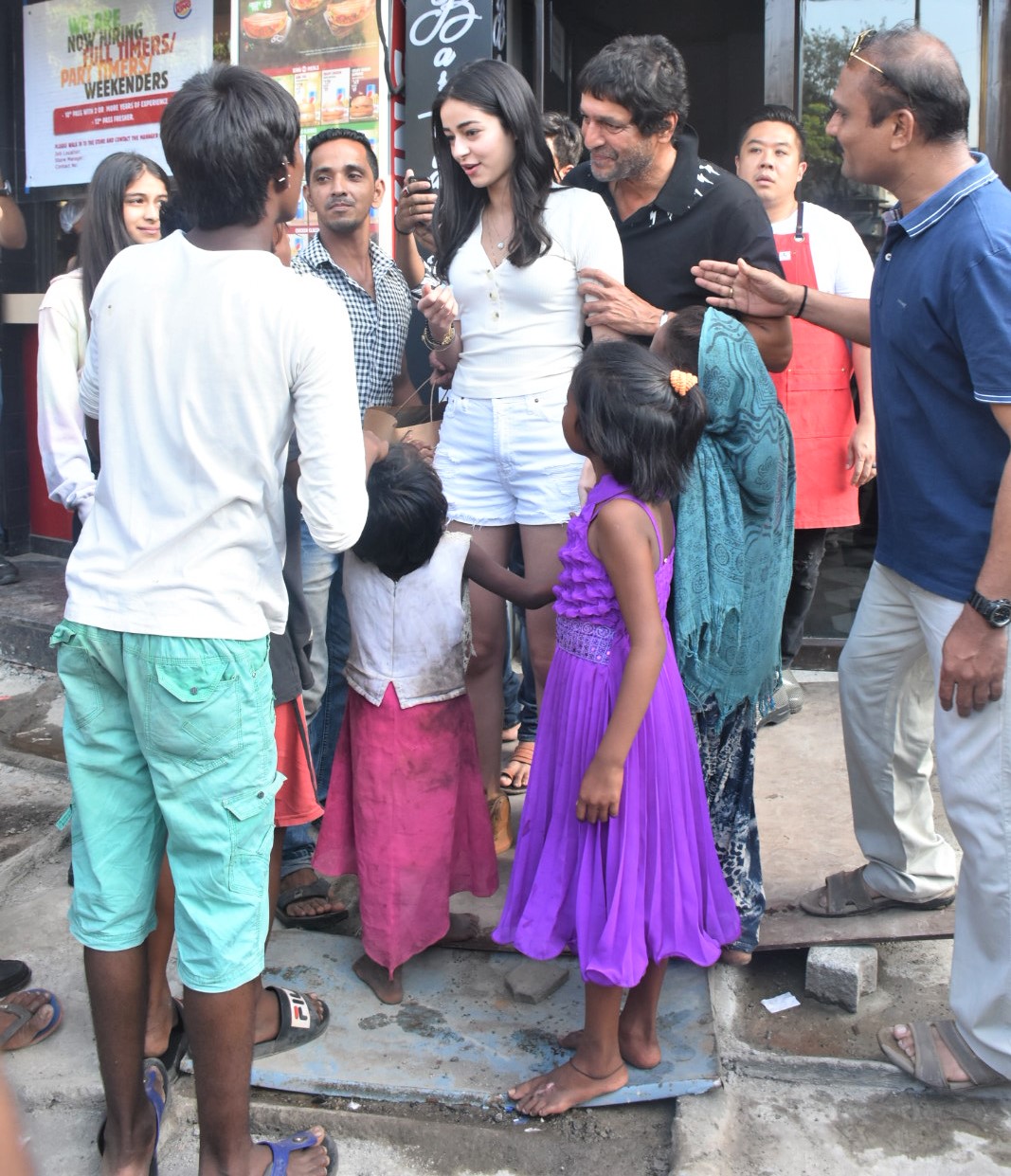 Though this was just a father-daughter outing for Chunky and his two daughters, Ananya didn't forget to wish her mother Bhavana Pandey a happy Mother's Day yesterday. She shared a super cute snapshot from yesteryear of her younger days cuddled up close with her gorgeous mom Bhavana. In the photo, Ananya is seen donning adorable high pigtails while cuddling her mother, the two girls smiling brightly for the camera. Ananya posted the photo to her Instagram, tagging her mother and captioning the post with a heartfelt message: "I think I'm going to spend the rest of my life trying to be exactly like you. happy Mother's Day Mama - ur the best." Too cute!
For all the latest Bollywood News and gossip, follow us on Twitter & Instagram, like us on Facebook and subscribe to our channel YouTube. New videos up every day!
Comments