Bollywood News
Anand Ahuja Teases Sonam Kapoor This Way
Sonam Kapoor and Anand Ahuja are one of Bollywood's most loved couples and are always making headlines. Anand Ahuja recently revealed how he teases Sonam Kapoor
Sonam Kapoor and Anand Ahuja are one of Bollywood's most loved couples and are always making headlines. They are known for their social media PDA and loving comments on each other's posts and have been inseperable ever since they tied the knot last summer. They made headlines when they tied the knot amongst close family and friends last year and of course, their pictures surfaced online and went viral across social media platforms. Both Sonam and Anand are two very busy people and have had their hands full with different projects as of late. Sonam Kapoor also saw the release of her new film in September.


The couple recently travelled together and appears to be having the time of their life. Pictures from their travels and their everyday lives have been circulating on social media and the two are evidently oh so in love. The two are often giving interviews and in between his busy schedule, Anand Ahuja too has given an interview recently in which he has made a rather amusing revelation. He recently revealed how he teases
Sonam
. The two are quite funny and his answer proves this.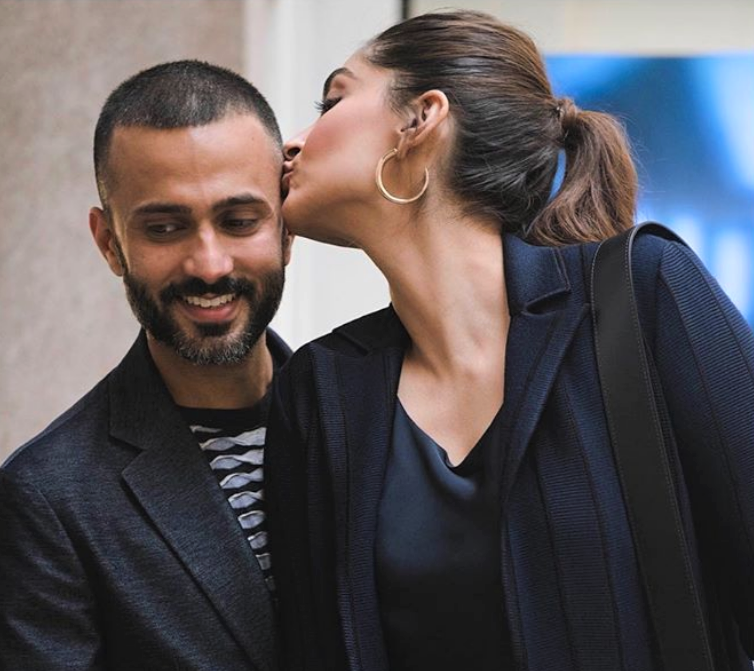 Anand Ahuja and Sonam Kapoor

Anand Ahuja was asked about Sonam Kapoor's fashion, her style and how experimental she is when it comes to her dressing. He explained how versatile she is with her dressing and her footwear and that he has always admired this. He also went on to say that he teases her when she takes to her social media account to share pictures and videos of all the gifts and mail she receives in the form of PR packages. He said that it leaves him rather confused.

He further went on to say that Sonam Kapoor used to have a goth phase when she was younger and that if she ever wore black lipstick again he would most certainly tease her about it.