Anaa, Episode 29: Areesh is Shot, But Who Did It?
By Sophia Qureshi Monday, 02 September 2019
In this Hania Amir starrer, several lose ends are wrapped up, but as all begins to look settled, Areesh and Anya are shot
"Anaa" is coming towards a natural conclusion. While there is a lot to still be covered in the show, loose ends are slowly being gathered, propelling the show towards its end. With several new shows coming soon in the lineup, "Anaa" is set to end in the coming 2-3 weeks. A multi-starrer, "Anaa" has managed to keep viewers hooked, despite complaints with the story, lack of attention to particular storylines (Altamash and Izza) and chaotic story arcs that will be difficult to end in a way that satisfies all viewers.
Daneen (Hania Amir), in an effort to leave Areesh's (Shehzad Sheikh) life so he will go back to Anya (Areeba Shahood), runs away from the hospital. Areesh blames his family and their relations get worse, with Nashwa being particularly aggressive. In this moment of vulnerability, Areesh and Anya begin to grow closer. Sadia Begum (Seemi Raheel) passes away in America, an incident that brings the entire family together once again. Areesh and Anya are welcomed back into the fold with Ghazanfar (Shamil Khan) apologetic for his actions. Areesh is shot, sending the family, Altamash and Daneen into a panic. But while the family prays for his recovery, Altamash notices Nashwa's odd behavior, immediately counting her as a suspect.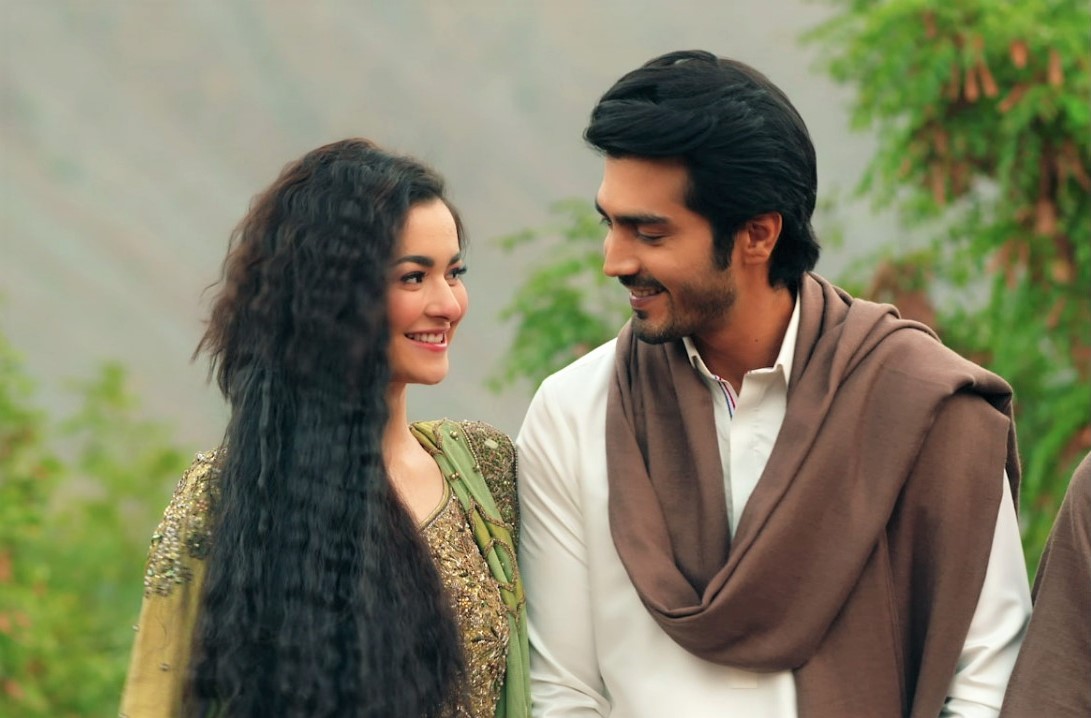 Still from "Anaa"
Altamash (Usman Mukhtar) recognizes that he made a mistake in judging Daneen and confesses this to Anya. He apologizes to Izza (Naimal Khawar Kha) for his behavior and brings her flowers, but things do not go as expected. Izza confronts Altamash about his murder charge and asks him if he did it. He admits to it, but Izza does not allow him an opportunity to explain. Altamash declares that without trust, there is no relationship and calls it quits. Daneen and Altamash become friendly in the wake of Daneen's step to leave Areesh. Daneen later informs Izza that Altamash had murdered a man for raping Anya as a little girl. He had also taken advantage of other girls. His wife had forgiven Altamash and Altamash continued to provide for her, even helping her get remarried. Izza realizes her mistake and tries to apologize, Daneen even intervening on her behalf, but Altamash is deeply offended by the accusations made by Izza and the sheer mistrust she has shown in him.
With the show wrapping up, there are several storylines that will need to be covered in a satisfactory manner. With Altamash and Izza's future still hanging in the balance, it's necessary to show Izza growing as an individual and learning to trust – something that is strange in her personality, as she has grown up in a home with two loving, committed parents. Daneen, Areesh and Anya form a complicated love triangle and it will be interesting to see how this triangle is dealt with. It is possible that Daneen's fate is destined for tragedy, but one hopes that there's a better solution that doesn't include killing off a main character – if not THE main character.
For all the latest Bollywood News and gossip, follow us on Twitter & Instagram, like us on Facebook and subscribe to our channel YouTube. New videos up every day!
Comments