Bollywood News
Amitabh Bachchan Spotted Out and About Since Reports of Ill Health
Amitabh Bachchan was recently reported to be very unwell to the point that he couldn't do his weekly Sunday greeting with fans. But he has now been spotted out and about, seemingly well
Amitabh Bachchan has been spotted out and about again since he had reported feeling too ill and unwell earlier this week. The veteran B-town actor is known for having a weekly ritual of stepping outside his Jalsa home in Mumbai to greet and wave to his fans. It is a tradition he has kept up for 37 years and has led to scores of fans from all across the nation to travel just to get a glimpse of the legendary actor taking the time to greet them. But this Sunday he posted a tweet and a blog post stating that he would not be able to continue his ritual for the day as he was too sick. Amitabh took to his blog to inform fans, writing, "...Not doing the Sunday Darshan today... In bed... Pain .. Inform all, nothing to worry, but unable to come out."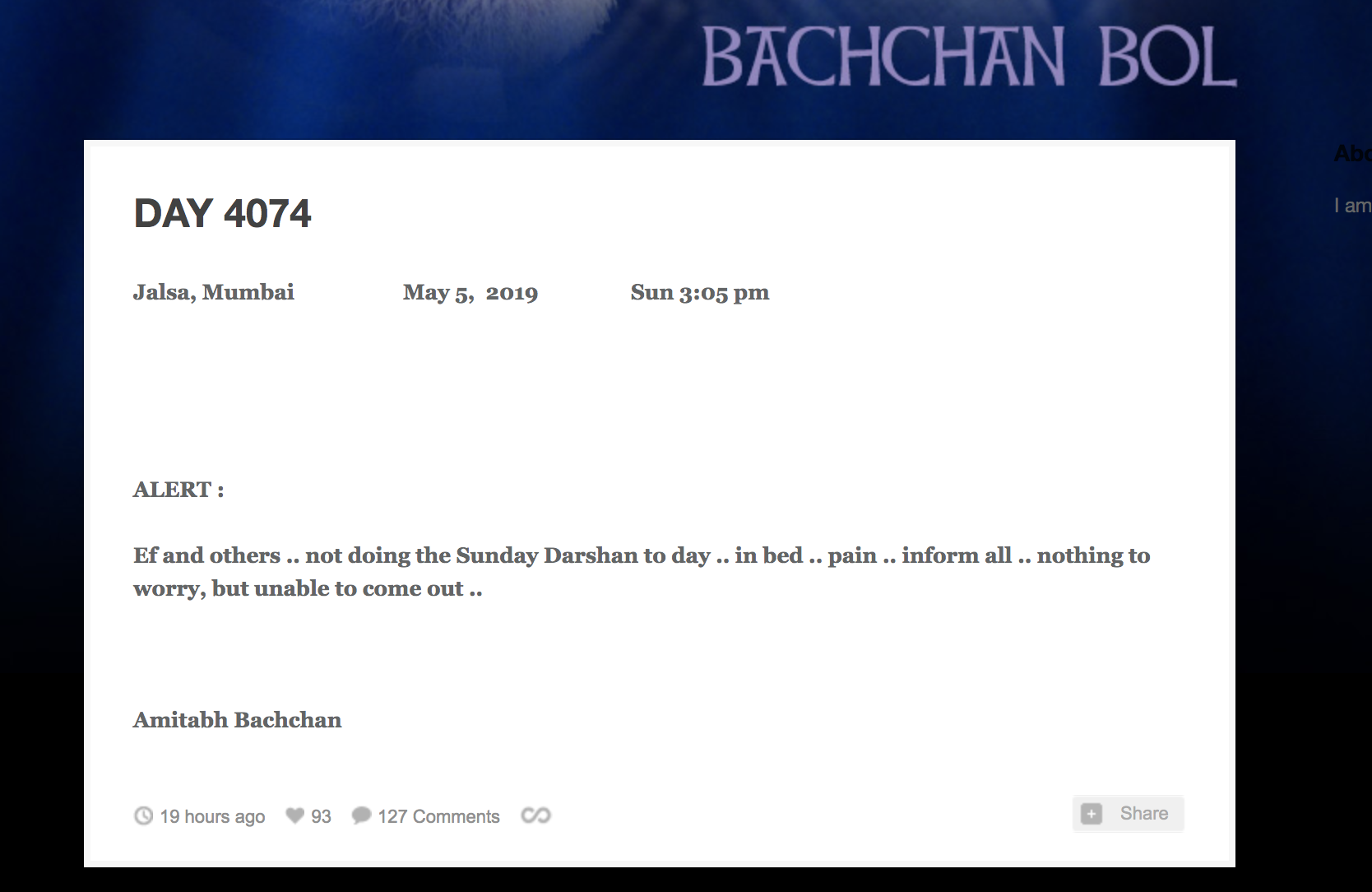 According to sources, Amitabh just needed time to recover. "The doctors have advised him rest. He is in excruciating pain and he doesn't want to risk his health at this point. Hence it was a conscious decision to cancel his appearance outside his home last Sunday," a source said.
Fans were understandably concerned but it looks like their worries can be settled as the Big B was spotted out and about, looking seemingly much healthier! He was seen at film producer Anand Pandit's house, reportedly for a script reading. Amitabh seemed to be walking steadily on his own though he did have a neck brace on, presumably for support and rest.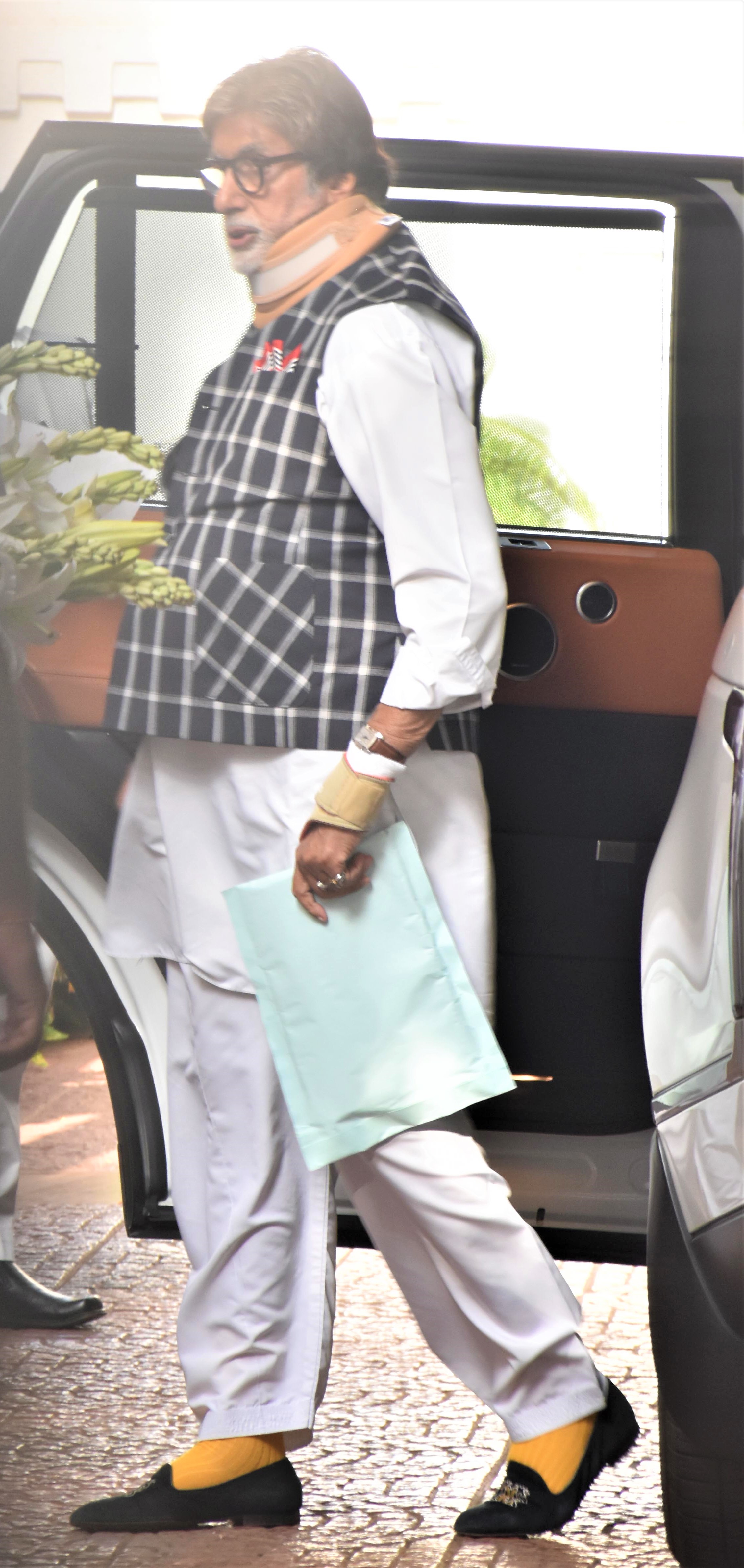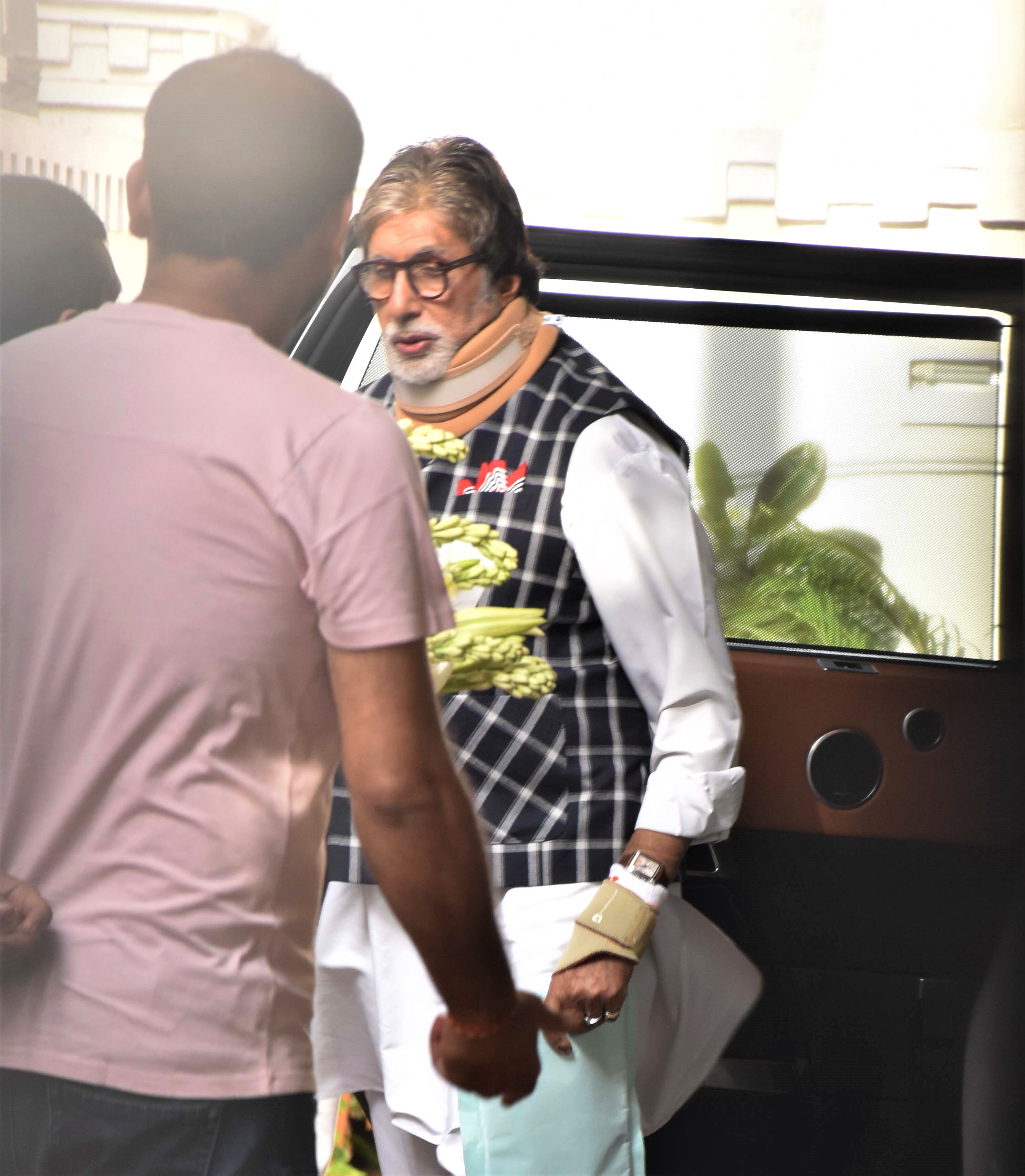 In a clip released, Amitabh is seen chatting affably with a smile on his face. Despite initial concerns, it certainly looks like the actor will be just fine!
Check out the clip here: