Bollywood News
Amitabh Bachchan Performs Live to Pay Tribute to the Martyrs of 26/11
Amitabh Bachchan, along with Aishwarya Rai, Abhishek, and Shweta Bachchan attended the tributary event for the martyrs of 26/11
Amitabh Bachchan is probably the biggest superstar of Bollywood in recent times who has not only survived but ruled the industry for over fifty years now. Not only is the Shehenshah Of Bollywood famous for the acting skills that he has remarkably adapted to recent times but also for his graceful and strong vocal skills. However, due to his seniority and stardom, one does not get to see him performing live on stage now. But some occasions are over and above any limitations. The actor par excellence recently attended an event at the Gateway of India in Mumbai for the martyrs of 26/11.
The impactful performance had Amitabh Bachchan performing to his own background vocals along with the performers from Shiamak Davar Dance Group on stage. He was dressed in a black kurta with beige embroidery and a traditional shawl.
In attendance were also Aishwarya Rai Bachchan and Abhishek Bachchan. Aishwarya Rai Bachchan looked ethereal in a yellow kurta pajama while husband Abhishek Bachchan dressed in a black suit with a white shirt. Shweta Bachchan was also present at the venue. She kept it simple in white cotton kurta , chooridars, and printed dupatta.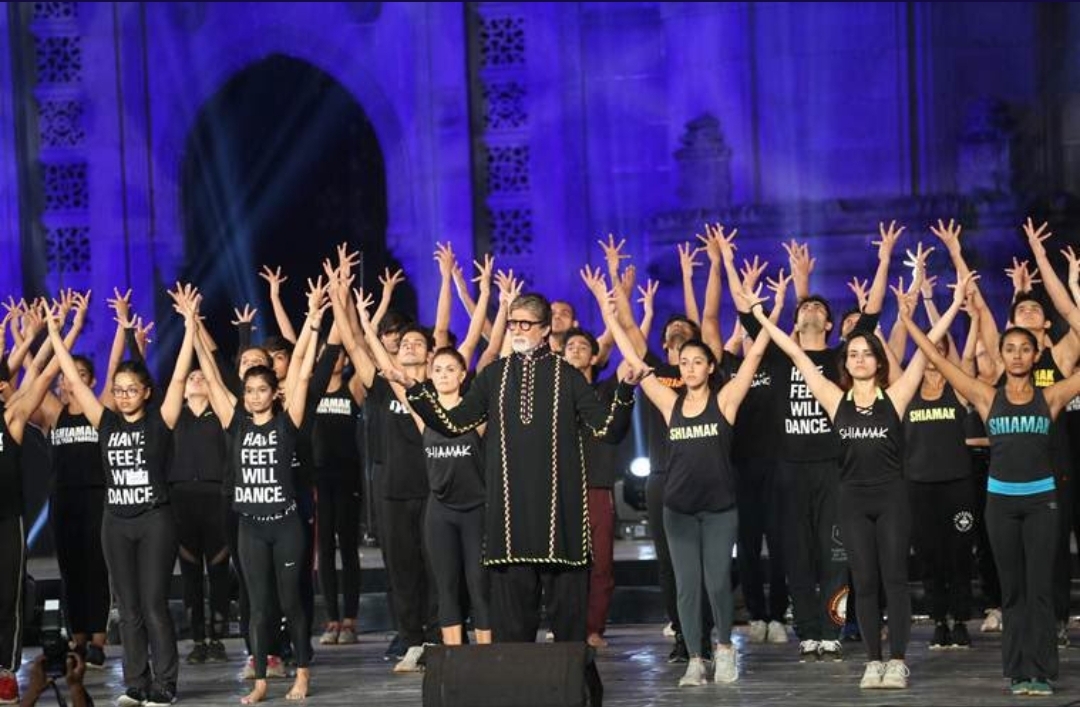 Amitabh Bachchan Performing Onstage
Earlier, Amitabh Bachchan had also paid tribute to brave police officer Tukaram Omble who took 40 rounds of bullets from the culprit Ajmal Kasab but kept him alive.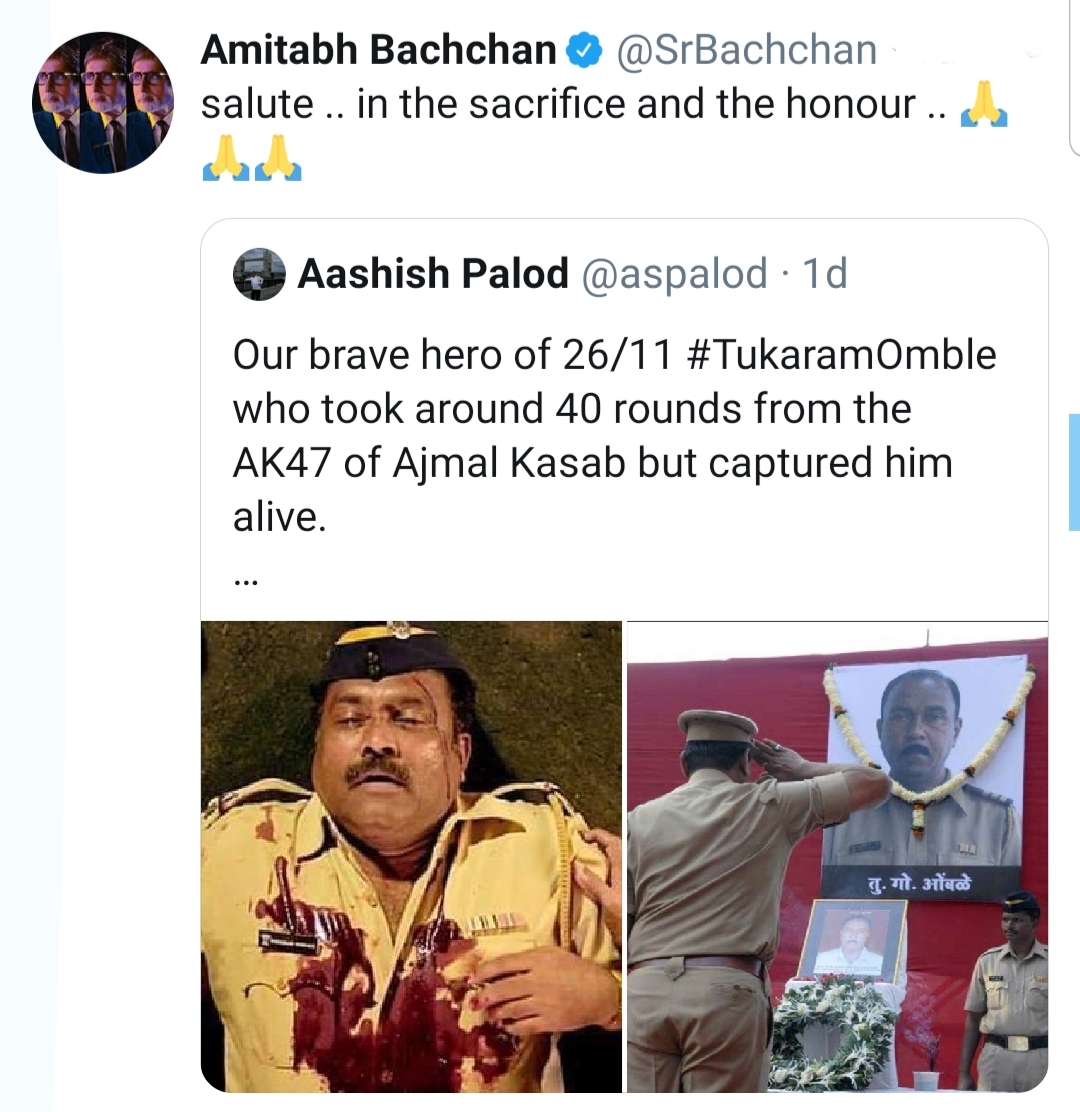 The 77 year-old Amitabh Bachchan did not enjoy the best of health for the past couple of months. He revealed in the first week of November that his doctors wanted him to slow down his work but he did not comply and went back to the 'grind'. Amitabh Bachchan has been an active member of the Hindi cinema for the past fifty years. Born to the famous poet Harivansh Rai Bachchan and activist Teji Bachchan, Amitabh Bachchan adopted the pen name of his father which eventually became one of the most famous surnames in India. Bachchan means childlike.