Bollywood News
Amitabh Bachchan Considers Waheeda Rehman and Dilip Kumar As the Two Idols He Looks Up To!
Amitabh Bachchan said that Waheeda Rehman is the perfect example of an Indian woman who has vastly contributed to Bollywood
More often than not, it's always the fans or aspiring actors and actresses who look up to the veterans and legends of the industry. But what do you do when you find out that an already established actor, one that has made countless contributions to cinema idolises fellow actors or actresses? Bollywood superstar Amitabh Bachchan, while speaking on the sets of a TV show recently, revealed that considers Waheeda Rehman as his idol. He recalled his time from the sets of Reshma aur Shera, which was the first film he had worked on with Waheeda, along with late actor, Sunil Dutt.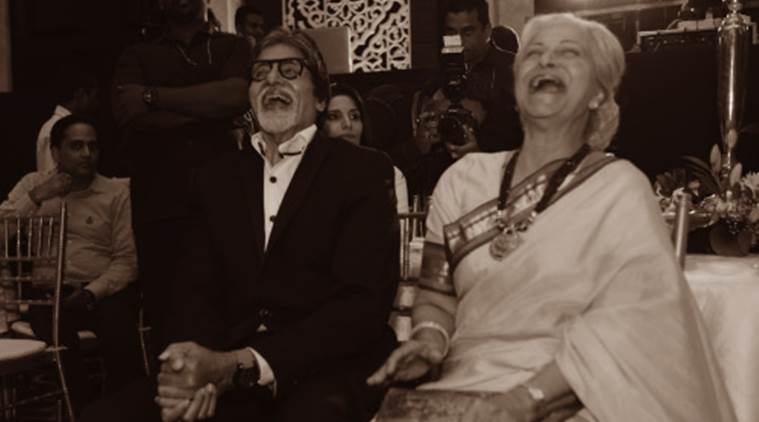 Amitabh Bachchan and Waheeda Rehman
Amitabh said, "During the shoot, there was a sequence where Waheeda jee had to sit bare feet in the desert, where it was impossible to stand in the sand with our shoes, because of the high temperature. I was so worried about how she was going to manage barefoot. So, as soon as the director announced a break, without wasting time, I took Waheeda jee's shoes and ran towards her. I can't even express how special the moment is to me." Apart from Waheeda, Amitabh also considers Dilip Kumar to be the other idol he looks up to.
Amitabh Bachchan and Dilip Kumar
The veteran star concluded, "I have two idols in my life -- Dilip Kumar jee and Waheeda jee. Waheeda jee has always been the most beautiful women to me till date. She is not only a great actor but also a great human being by her nature. For me, Waheeda jee is a perfect example of the Indian woman. She has given huge and incredible contribution to the Bollywood Industry which cannot be expressed through words." Apart from working together in Reshma aur Shera, Amitabh also shared screen space with Waheed in numerous other films, such as, Trishul, Adalat and Namak Halaal. The actress has also played Amitabh's mother in many films.