Ameesha Patel Accused of Disrespecting the National Anthem!
The actress was pulled up by ex-Bigg Boss contestant Kushal Tandon.....
Contoversy is generally known to follow the contestants of the Bigg Boss show, even if they've participated in the past seasons! Kushal Tandon who was in fact thrown out of the Bigg Boss show for being violent on the sets and who also fell in love with co-contestant Gauhar Khan, is once again back in the news!
The actor started a war on Twitter with actress Ameesha Patel, after spotting her seated in a movie theatre during the Indian national anthem, said an article in dnaindia.com.
Kushal took to Twitter and wrote: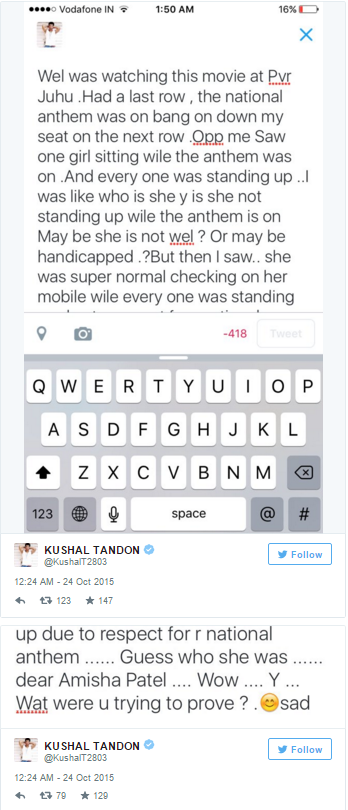 Ameesha Patel quickly whipped back with a series of tweets along the lines below, accusing Kushal of being insensitive to women and their problems: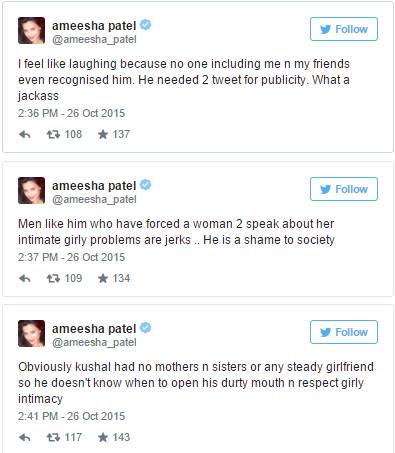 Kushal of course, didn't take kindly to Ameesha Patel's rants and her excuse for being seated, and quickly go back saying: