Amazing Beauty Hacks Using Petroleum Jelly
Winters are kicking in. Petroleum Jelly is going to be your best friend for the upcoming cold season for all the right reasons. Read more to know more.
Petroleum jelly or commonly known as Vaseline is a beauty arsenal available easily available in every household. It is known as a miracle salver for many purposes which are definitely beyond moisturizing lips. Petroleum jelly is basically a mixture of mineral oils and waxes that was discovered by Robert Augustus Chesebrough. Chesebrough noticed that oil workers would use a gooey jelly to heal their wounds and burns. He eventually packaged this jelly-like Vaseline. Now while it may not be the first (or last) thing you reach for in your daily routine, it's arguably one of beauty's most overachieving multi-taskers.
1. A Great Moisturiser:
Cold season is here. Our skins have already started to show the dryness and flakiness that winters bless us with. Slather a generous amount of petroleum jelly after a warm shower As an occlusive moisturizer, it prevents your skin from drying out. You can also use it for dry noses during cold or allergy season.
2. Lip Scrub: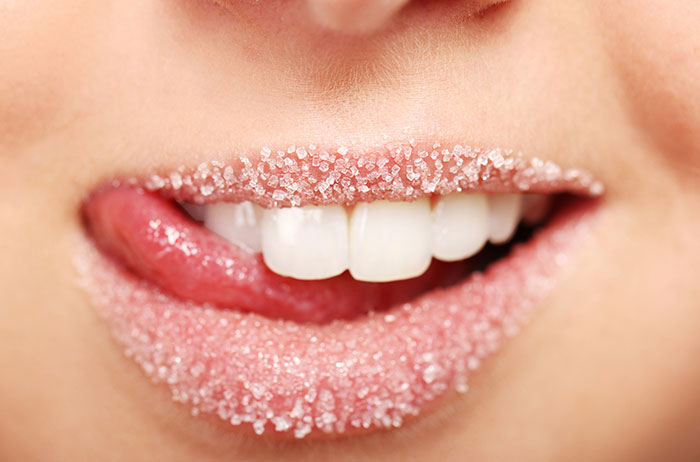 Picture for illustration purposes only
You can exfoliate lips by simply adding sugar to petroleum jelly and apply it generously on your lips. Rubbing them generously will remove the chappy and flaky skin from the lips. Then rinse off your lips with warm water and apply only petroleum jelly to moisturise the lips.
3. To clean Eye-make-up
Removing eye make-up is one of the most tedious jobs. And if you don't want to spend money on expensive make-up removers, then try this hack: Rub some petroleum jelly on your eyes and wipe it using a cotton swab.
4. A Highlight Substitute: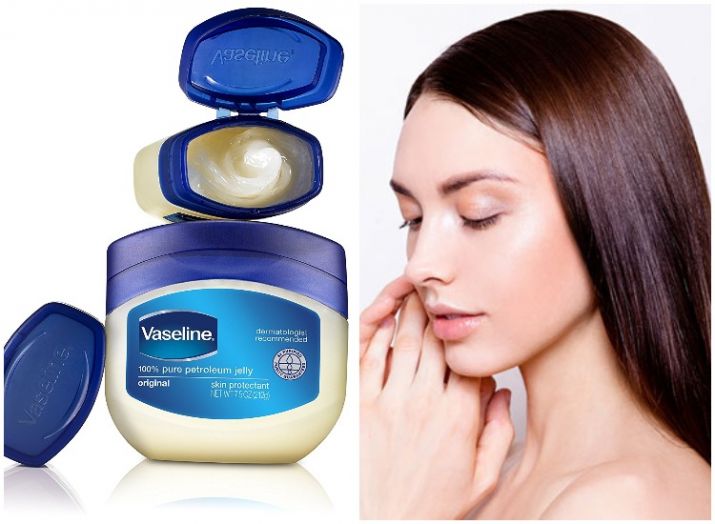 Picture for illustration purposes only
A budget-friendly to get your skin glowing is to use this jelly on brow bones and cheeks. This gives a dewy look, you don't always need a highlighter. Use this jelly on your brow bones and apples of your cheeks to get that soft glow.
5. It subs in for mascara.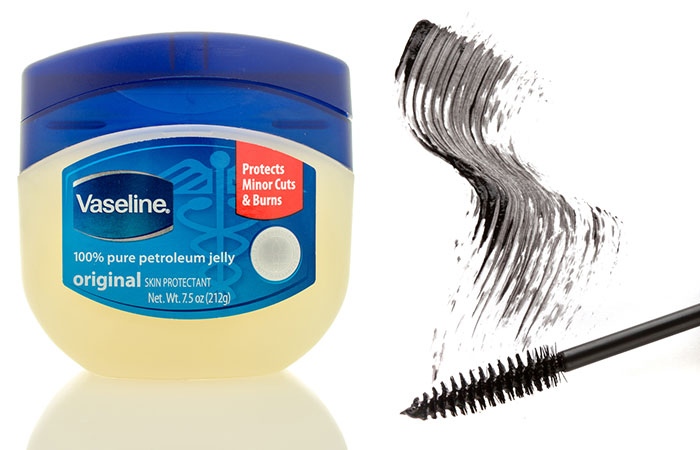 Picture for illustration purposes only
If you don't love mascara but still crave defined lashes, coat them with a little Vaseline for a glossy finish. Petroleum jelly not only leaves lashes conditioned, but it's even rumored to help them grow (score!).
6. Make your perfume last longer
Rub a tiny amount of Vaseline onto the areas you normally spritz your fragrance, then apply your scent as usual. It adheres better to petroleum jelly than skin for greater longevity.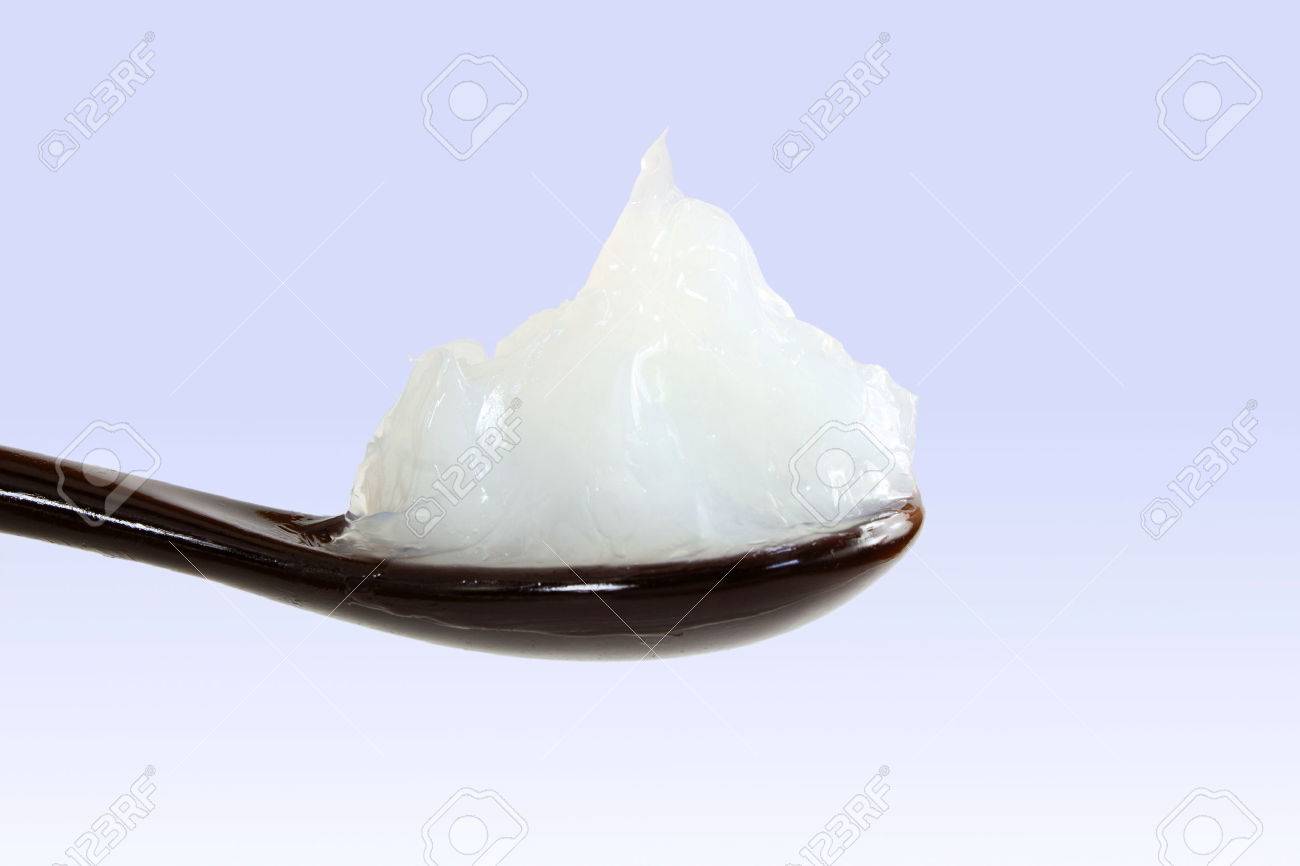 Picture for illustration purposes only
7. Tame Eyebrow:
Tame unruly brows with this jelly and use it as a brow gel. Use a spoolie brush dipped in the salve and neatly brush your brows to keep it in place.
8. Save split ends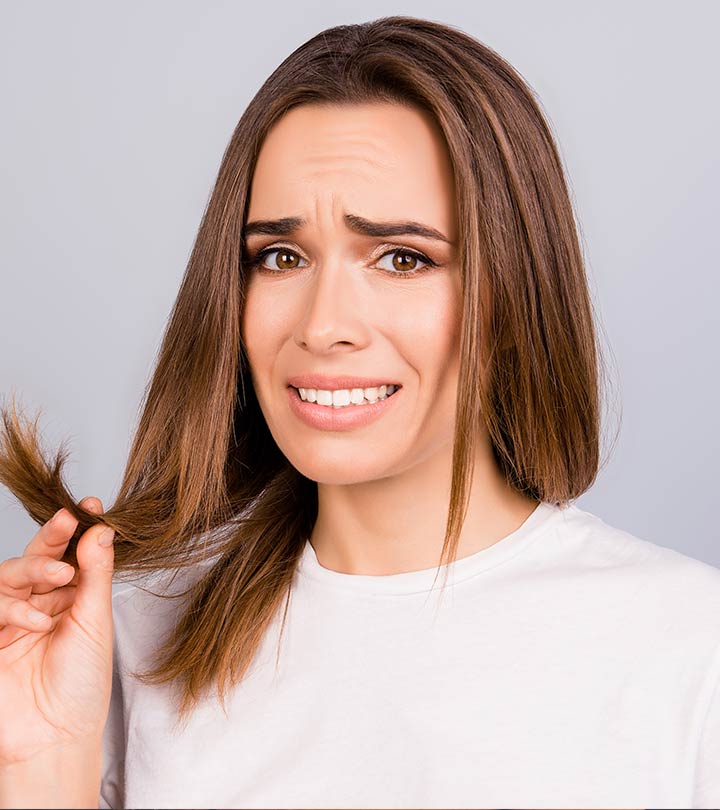 Picture for illustration purposes only
Sun and wind exposure, as well as pool water, can dry up your hair. Petroleum jelly can reduce the look of split ends and add shine to your hair. Rub a small amount of jelly between your palms and apply to hair ends.
Here are a few of the beauty hacks that petroleum jelly can sort out. On the hind side, while petroleum jelly is a highly beneficial beauty arsenal, it should be used for external use only. Do not eat or insert it while users might be allergic to the jelly as well.