Tips
Alternative Healthcare in Dubai: Radiofrequency Ablation for Patients Suffering from Chonic Pain
Dubai residents who are suffering from back or neck pain can explore this alternative treatment before opting for steroid injections or surgery.
Thousands of people in the UAE have various types of chronic pain, which is pain that lasts for more than 12 weeks. It can be caused by injuries or illnesses, high levels of stress, trauma, bad posture, etc. The most common types of chronic pain include headache, lower back pain,arthritis pain, post-surgical pain, post-trauma pain, neurogenic pain and psychogenic pain. Many people suffering from chronic pain opt for painkillers, steroid injections and even surgery, to find relief. However, advances in medical technology and research have enabled healthcare centres and hospitals in the UAE to offer alternative treatment approaches for chronic pain. People have started exploring other treatments, such as manual therapy and other medical procedures, as a long-term solution for their health condition. Radiofrequency Ablation is one such alternative pain treatment.
This minimally invasive medical procedure -- which is currently being offered by Kings College Hospital London UAE at Dubai Hills -- uses electric currents to heat up and disable nerve tissues responsible for sending pain signals. It seeks to address the core of the problem in order to deliver long-lasting relief for recurrent pain.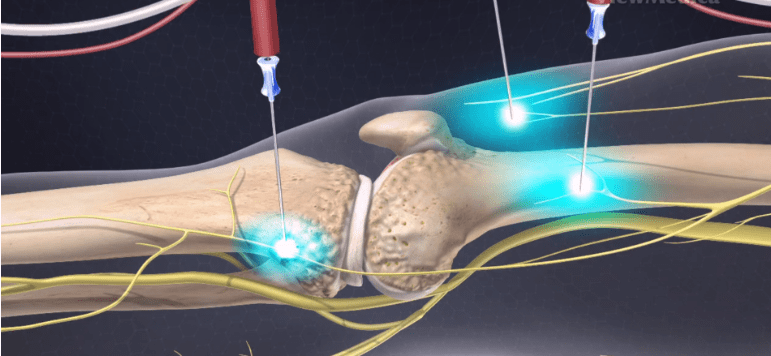 Radiofrequency Ablation can specially help those with pain in the lower back, neck and knee joints. Dr Mohamed El Toukhy, Consultant in Interventional Pain Medicine at Kings College, says it's time for people to move on from steroids to treatments that can actually work long-term. Elaborating on the new treatment being offered at Kings, he said, "It is a relatively straightforward procedure and could be done under local anaesthetic or light sedation. The patient will be able to return home on the same day. After the procedure, patients can experience relief from pain that might have lasted anywhere from 12 months to even years. It is a very useful procedure for the right people."