News
All You Married Women, Want to Rediscover Yourself? Register Here!
Being She is a platform that gives married women a chance to reorient their lives, pursue their passions and discover a whole new self. Read on for more.
Agree or disagree, but a beauty pageant is a great platform for a woman to showcase her hidden talents and become more outgoing and extroverted. Believe us, it's not easy to face an audience, put yourself out there and handle the bouquet and the brickbats with grace! But that's what an experience under the spotlight teaches you and nobody knows this better than Aparna Bajpai. Participating in the beauty pageant Mrs Globe, a contest that is open to married women, a couple of years ago, ignited a spark in Aparna. With no opportunity to join any formal pageant training programme, she designed her own fitness, grooming and beauty regimen. With confidence and a lot of self-belief, she participated in the contest and won it too.
The whole experience triggered a desire to expand the platform and make a difference to life which is what gave birth to Being She. "I want women to live to their full potential, not to hold themselves back because of insecurities, self-doubt and apprehension" says Aparna. "Your life is enriched with meaning when you allow yourself to become inspired, set goals and charge after them with passion."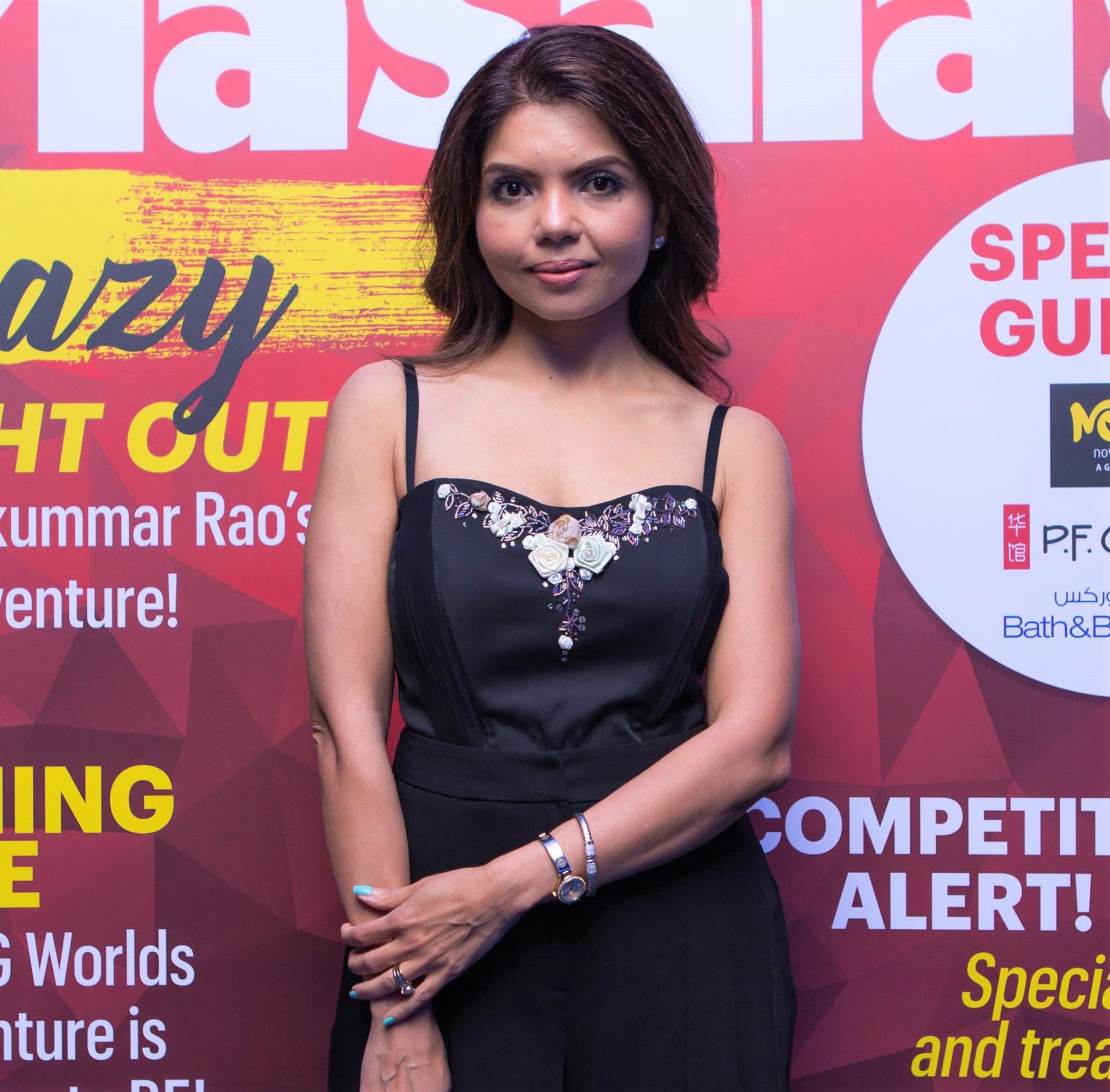 Aparna Bajpai
Being She, therefore, is being envisioned as a stage for self-discovery, self-knowledge, self-development, confidence, self-esteem and self-reliance. The idea being to celebrate the uniqueness of a woman and the magic that happens when women come together with a collective intention! The first step was taken when a few months ago, the Mrs India Globe, was organised with 31 contestants from five countries, in Dubai.  Concurrent to the contest is a series of self-fulling workshops and talks that is organised under the Being She banner each month. (Read more about it on masala.com and www.beingshe.com)
Now, taking a step forward in this direction is the flagship venture - Being She Mrs Universe 2020, a pageant with a difference. To be held in March 2020, the idea is to look deeper than it just being a beauty contest. For one, the platform builds on the government policies such as the Year of Tolerance, issues related to women, business and the creative industry.
More importantly, the pageant is open to any married (or formerly married) woman. "What this means for changing standards in the beauty industry is that change starts with the contestants. Pageantry focuses on having a body type that you feel comfortable in and proud of, not fitting a certain mold. A pageant for married women is way more accepting of different body types," says Aparna.
In other words, you don't need to conform to a stereotype or have particular vital statistics to be able to participate in it. There is no height or weight requirement nor any physical demand. What perhaps is needed is self-belief and the desire to get out of the comfort zone. "We get exposed and get to dig deep and search for our potential, discovering who we are and what we are capable of in the process," says Aparna. "Walking across the stage is an adrenaline rush like no other and leaves you feeling like if you could do that, you could do anything."
So if you want to give your life a twist, register for this contest. It may or may not win you the crown but it gives a lot more. The good news is that registrations are open and the auditions are going to be held in December 2019 with the main contest being held in March.
Here are the details:
WHO CAN REGISTER: Married Women – Divorced or widowed are also eligible
AGE: 21 to 39 and 49 to 55 years for two categories
CLOSING DATE OF REGISTRATIONS: November 15, 2019
PAEGEANT: March 2020
REGISTER THROUGH: www.beingshe.ae