Bollywood News
NYE 2018: Your Ultimate Guide to the New Year's Eve Parties and Fireworks in Dubai!
In a mood to party all night or just have a good dinner with your family and friends or watch fireworks? Don't worry, we've got you covered! Take a look at all the things you can do before kissing 2018 goodbye!
CONCERT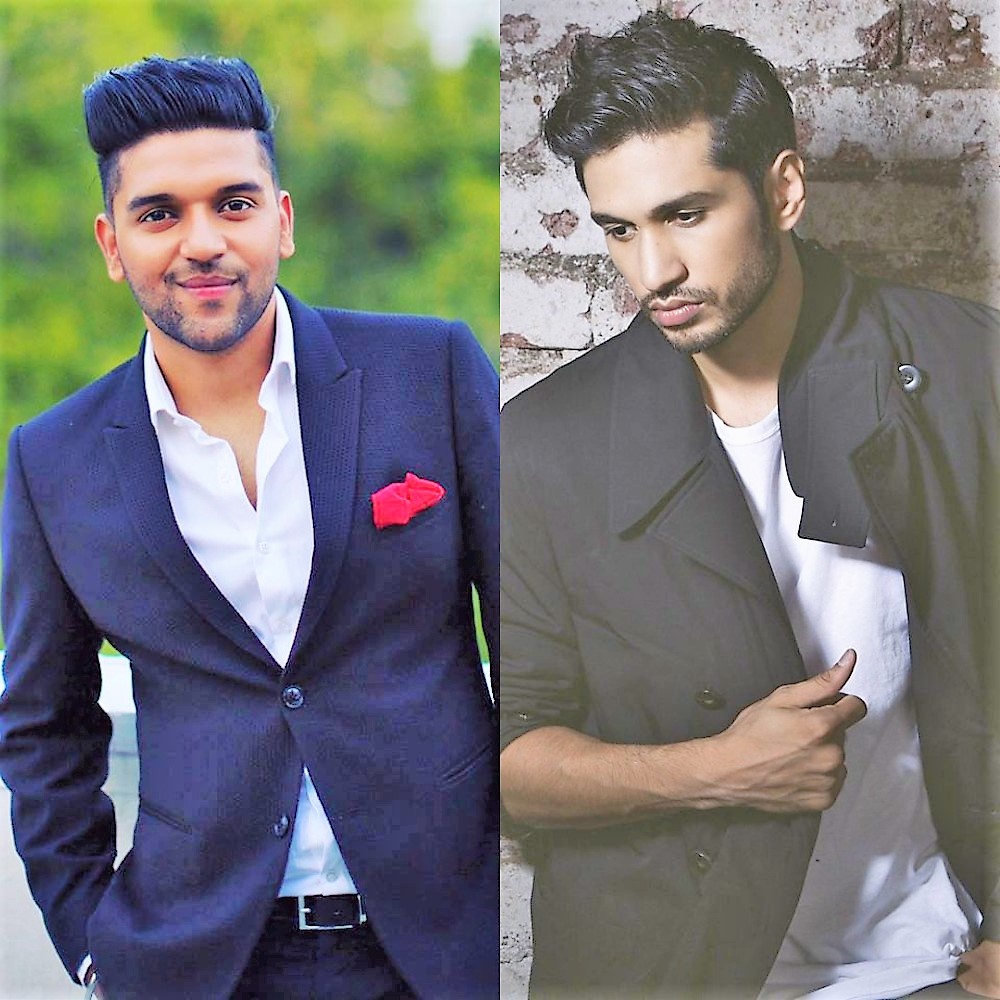 Ring into 2019 with the sensational songwriters and music composers Guru Randhawa and Arjun Karungo, as they are all set to dazzle visitors with NYE celebrations at Dubai Parks and Resorts.
The famous singers have recorded several top-charts songs, will entertain visitors in front of the stunning Rajmahal Theatre, the flagship attraction set in the heart of the park. The design draws inspiration from the royal palaces of India and creates a lavish backdrop for live shows.
INFO: Tickets starting from Dhs49, December 31, 8PM onwards, Bollywood Parks, Dubai Parks and Resorts, Dubai. Buy Tickets.
PARTY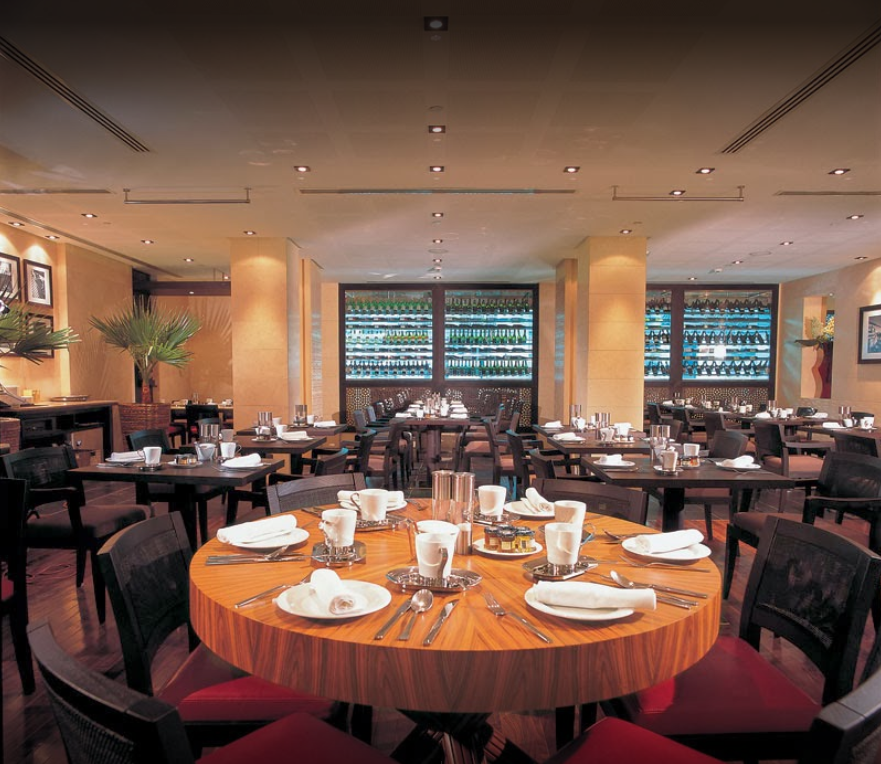 YALUMBA
Bid farewell to the old year and move on to the new with a big party full of fun games, live music, biggest dance favourites and lively countdown.
INFO: Dhs 529 onwards, December 31, 8PM-12AM, Happy Hour 12:30AM-3AM, Le Meridien Dubai Hotel & Conference Centre, Airport Road, Dubai. +9714 702 2328.
WAREHOUSE
Welcome this New Year in style at Warehouse with our Bollywood themed dance party. Great food, creative beverages, live band and an amazing line up of DJs will ensure a memorable New Year's Eve experience.
INFO: December 31, 8PM-3AM, Le Meridien Dubai Hotel & Conference Centre, Airport Road, Dubai. +97147022455 or +971502640279. abhishek@tamquest.com.
https://www.warehouse-dubai.com/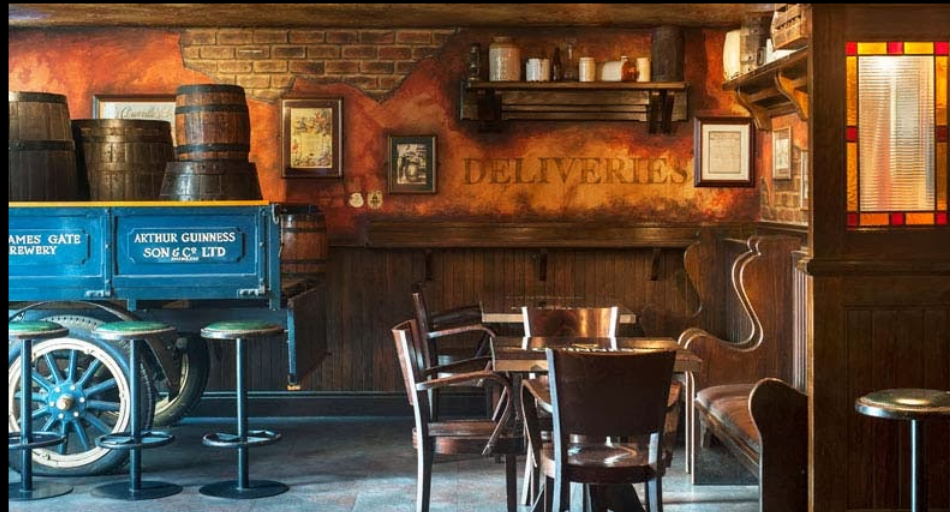 DUBLINERS
Delight in a special à la carte festive menu whilst being entertained by live music performance.
INFO: December 31, 8:30PM-1:30AM, Le Meridien Dubai Hotel & Conference Centre, Airport Road, Dubai. +97147022328
https://www.thedubliners-dubai.com/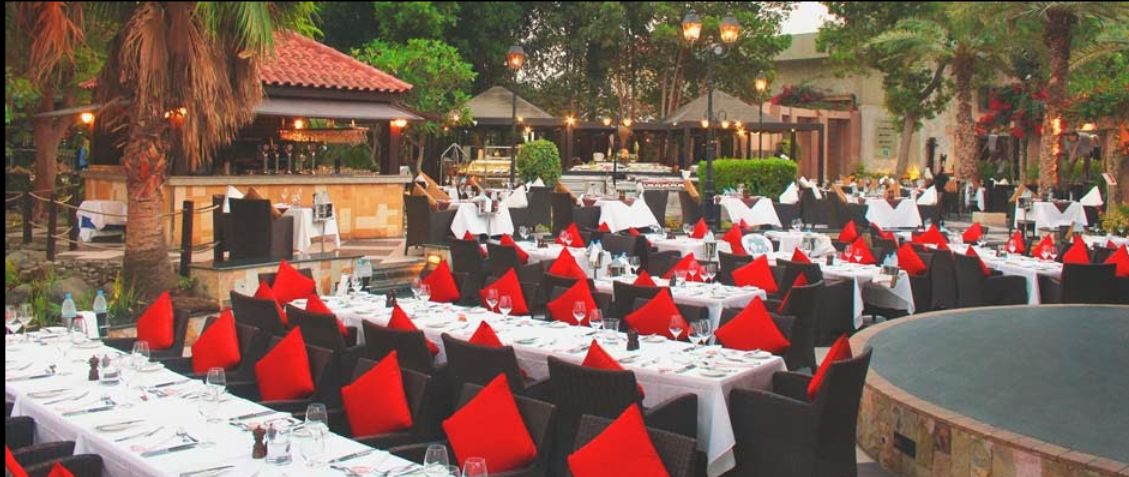 LE MERIDIEN VILLAGE TERRACE
You will be whisked away by the splendour of the night whilst enjoying a delicious buffet spread with free-flowing holiday drinks. Our resident band X Groove will keep you entertained all night.
INFO: Dhs 499, December 31, 8:30PM-12:30AM, Le Meridien Dubai Hotel & Conference Centre, Ariport Road, Dubai. +97147022455
http://www.lemeridien-dubai.com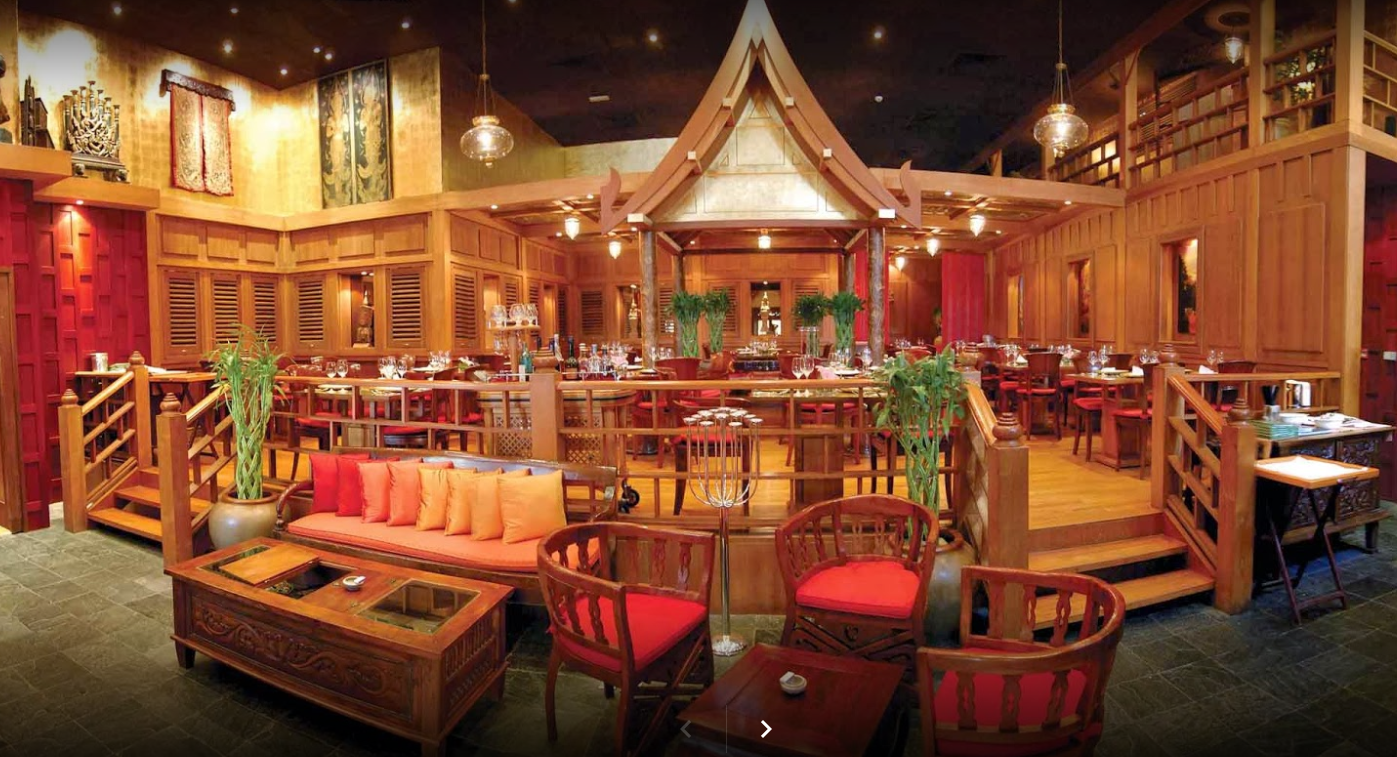 SUKHOTHAI
As you indulge in our festive themed à la carte menu with a Thai twist! Don't miss the traditional Thai dancers' performance to add to the festive mood.
INFO: December 31, 7PM-1AM, Le Meridien Dubai Hotel & Conference Centre, Airport Road, Dubai. +97147022455.
https://www.sukhothai-dubai.com/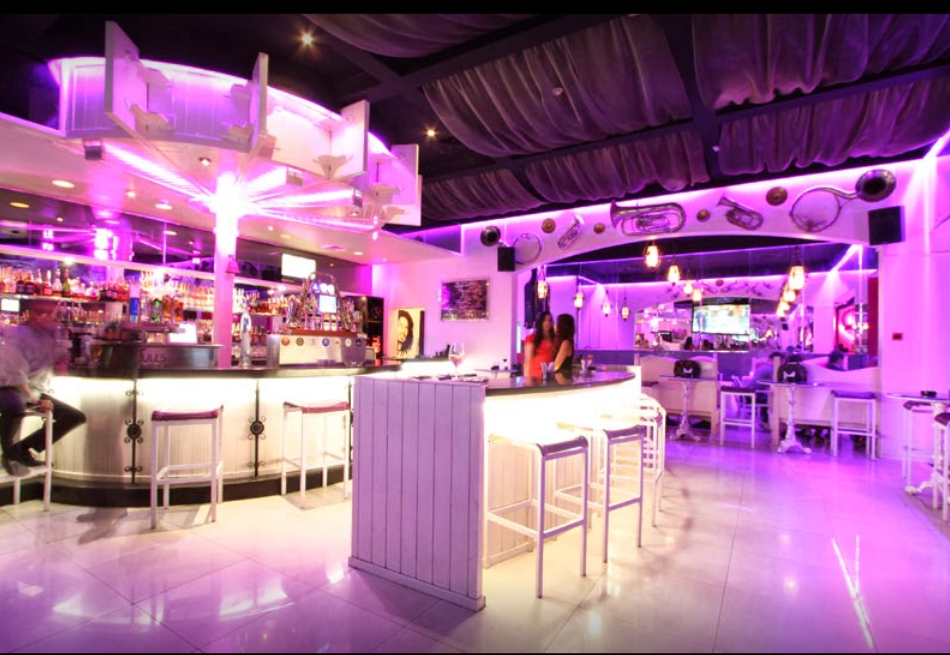 JULES
COYOTE UGLY NEW YEAR'S EVE PARTY
Kickstart 2019 the right way with our epic Coyote Ugly party!
INFO: Dhs 199, Dember 31, 9PM-3AM, Le Meridien Dubai Hotel & Conference Centre, Airport Road, Dubai. +97147022455
http://www.lemeridien-dubai.com
FREE!
With the end of the year being so close, it's time to ring in 2019 with a bang and what screams Happy New Year more than the record-breaking fireworks in Dubai.
Whether you're heading out for a party or want to relax by the beach while colours light up the sky, here's all you need to know about the best places to watch them all in Dubai this New Year's Eve.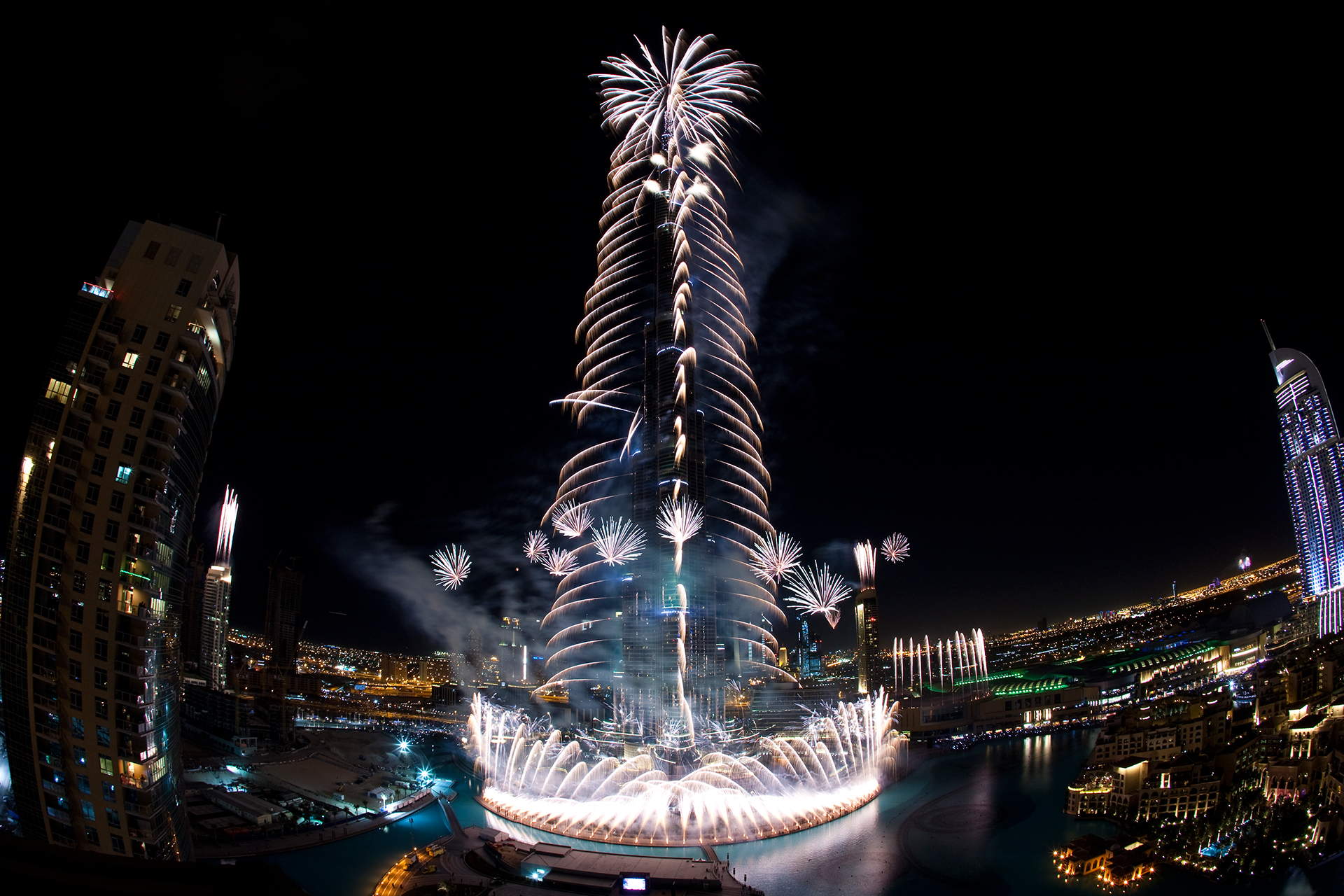 BURJ KHALIFA & THE DUBAI FOUNTAIN
They're back, and this year it's promising to be bigger and better than ever before! The tallest building in the world will be hosting a massive show that will feature fireworks, LED shows and laser displays for its spectators. Thousands gather along the waterfront of the Water Fountain to catch the spectacular display of the light and water show at midnight. So, make sure to arrive there as early as 6 PM to get yourself a good spot for the spectacle or reserve a table at one of the restaurants lining the waterfront by Dubai Mall to guarantee yourself a good seat.
Alternatively, you can also watch it live on TV like the rest of the world.
Can we expect another Guinness World Record to be set by Dubai this year?
INFO: Free entry
Souk Al Bahar:
Just across the bridge from the Dubai Mall lies the upscale dining and lifestyle destination. Many restaurants, such as Karma Kafé and Serafina, claim clear views of the Burj Khalifa and Water Fountain. Again, book ahead to avoid long waits and disappointments.
INFO: Free entry, advanced booking required at restaurants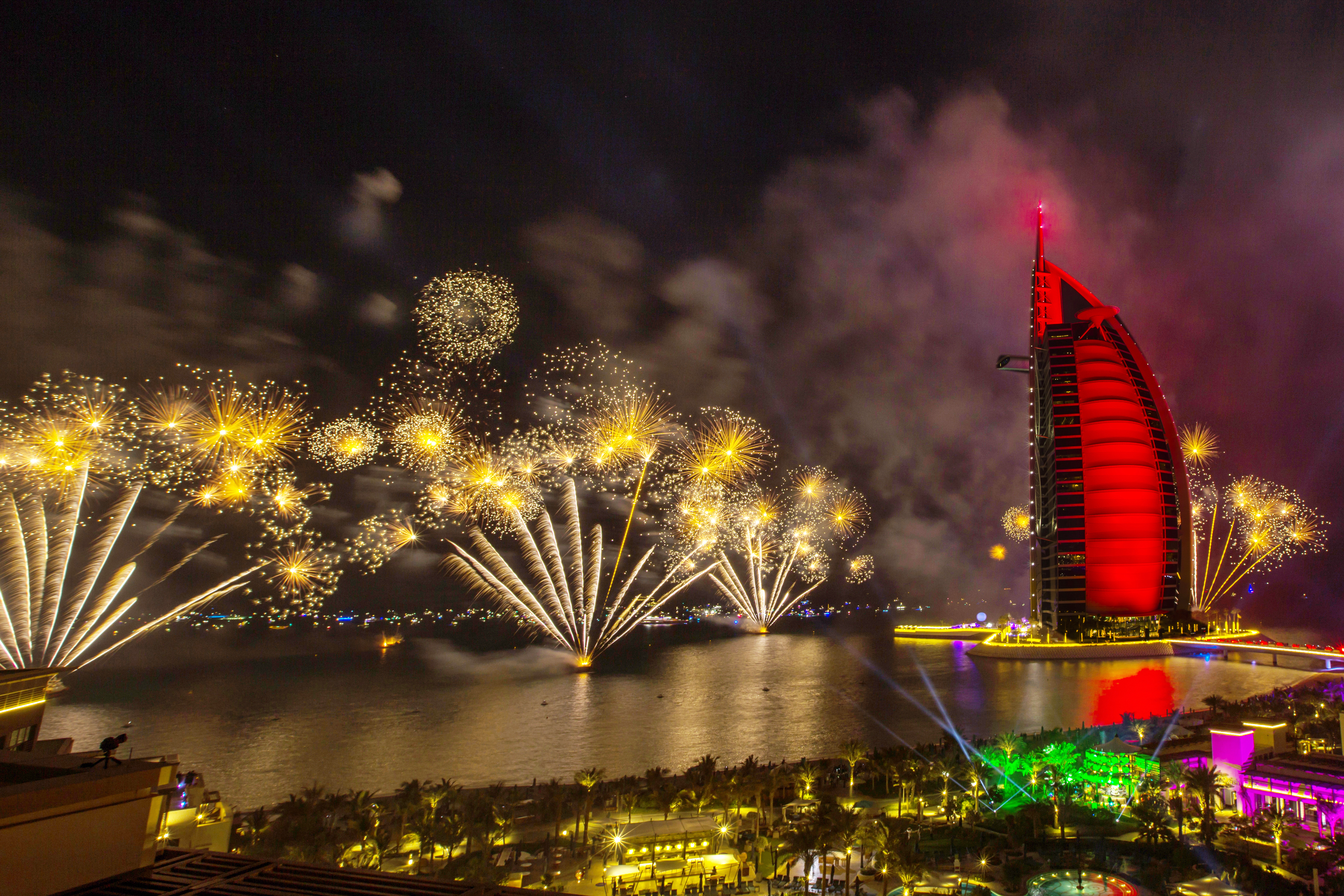 BURJ AL ARAB JUMEIRAH FIREWORKS
Kite Beach
If you're wanting to do something chill this Eve, then head to Kite Beach.
You can expect this long beach stretch to be busy with New Year's celebrations, as it's one of the best places to relax and watch the return of the very famous Burj Al Arab firework display.
However, Kite Beach can get beachy, so it's recommended to arrive there early to either set up a place and enjoy a picnic-basket or head to one of the cafés/outlets around.
To take upon a nice little fun ride before the end of the year, you can take on XDubai's human slingshot, too.
INFO: Free entry, Mon December 31. Kite Beach, Jumeirah Beach Road.
Madinat Jumeirah
Expect the whole beach stretch along with Jumeirah to light up with its amazing fireworks display when the clock strikes midnight. If you fancy front-row seats to watch all the fireworks colour the sky while savouring over a meat feast before the midnight, you can head to Meat & Co for dinner worth Dhs795 with outdoor seating, or Nick & Scott will have a meal deal for Dhs650
INFO: Free entry, Monday, December 31. Souk Madinat Jumeirah, Al Sufouh Road (04 366 88880).
Black Palace Beach
Avoiding crowded places on the Eve sounds impossible, well, do we have something up our sleeves for you!? For a less crowded spot, while still having great views of the Burj Al Arab fireworks, head down to Black Palace Beach. Located behind Al Sufouh Park, the beach shows a different perspective of the display, and you'll be able to see Atlantis fireworks as well. It's a win-win!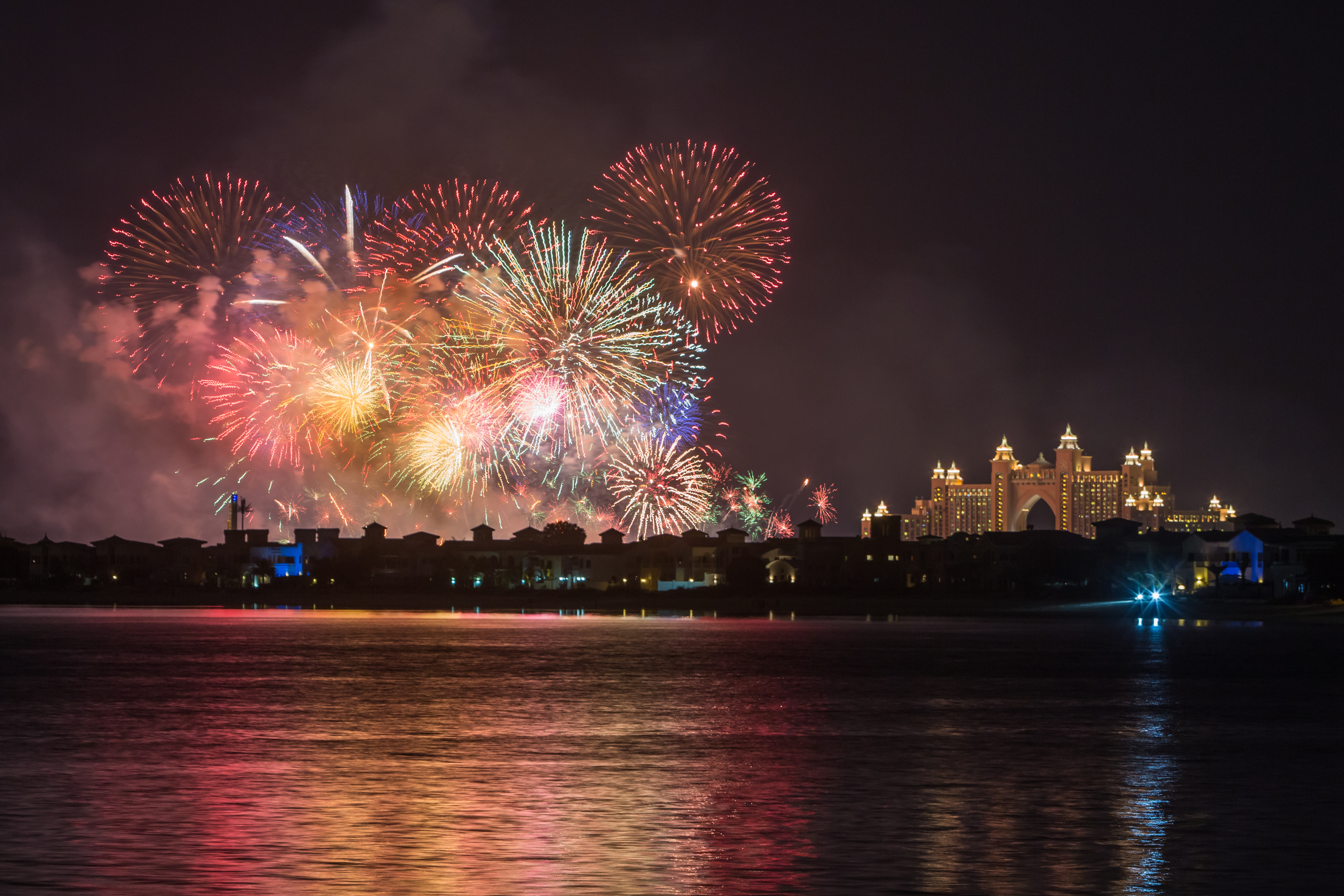 ATLANTIS THE PALM FIREWORKS
Palm Jumeirah Boardwalk
Just like the name suggests, take a walk along this 11KM along the crescent of the Plam while listening to the sound of fireworks taking place in the background. You can even watch the Burj Al Arab display if you make your way to the west side.
INFO: Free entry, Monday, December 31. Boardwalk, The Palm Jumeirah.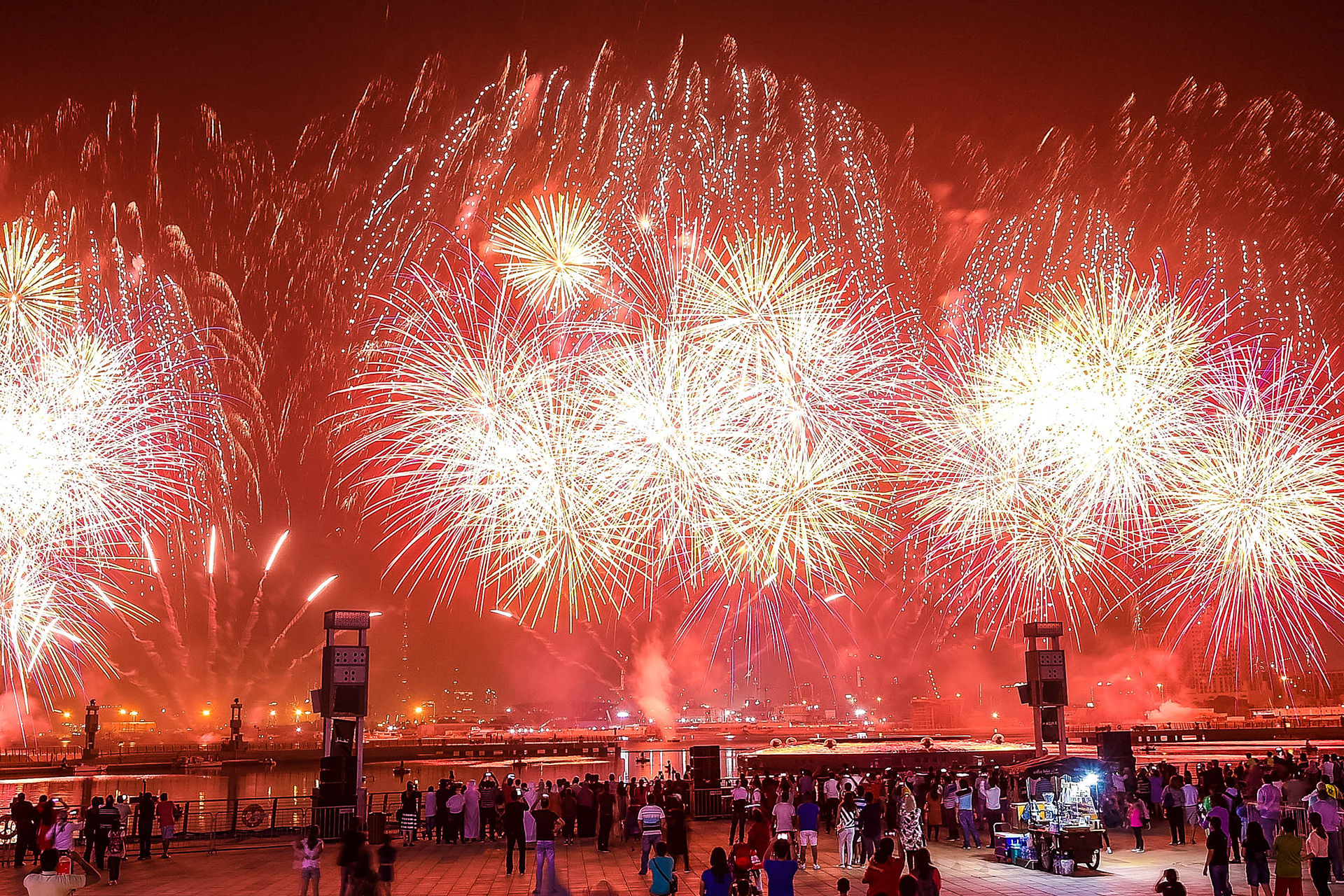 DUBAI FESTIVAL CITY FIREWORKS
Festival Bay
Ring in 2019 with not just one but four incredible fireworks displays at Dubai Festival City this New Year's Eve. Starting from 9 PM onwards, the display will take place every hour. Additionally, there's a whole lot of festivities planned, along with live entertainment too, so make sure to arrive early for front row seats along Festival Bay.
INFO: Free entry
Dubai Festival City Mall
Enjoy the display of fireworks by booking yourself a spot at one of the restaurants with a view overlooking Festival Bay including Eataly, Big Fernand, Semsom, Al Fanar and Peppermill. Moreover, you can also enjoy the special IMAGINE water and light show before the bay lights up with fireworks to ring in 2019. Make sure to reserve the tables in advance.
INFO: Free entry, advanced booking required at restaurants