TV/Streaming Reviews
Alif Episode 23: The Puzzle Pieces Of Husn E Jahan's Life Fall Into Place
In Alif's 2nd last episode, Hamza Ali Abbasi's Momin grieves for the time lost with his mother and struggles to accept his own hand in his parents' fall-out
Alif continues to win viewers over, delivering a solid, meaningful episode each week.  In episode 23, it's shown how Husn E Jahan (Kubra Khan) and Sultan (Saleem Mairaj) plot her escape with the help of Suraiyya (Lubna Aslam).  Husn E Jahan realizes the hopelessness of having a life where she is free to live it the way she wants, so she fakes her own suicide to escape to Turkey.  This is a huge step and goes to show that Husn E Jahan's life was not her own to live and she had to go to great lengths to achieve any semblance of happiness in her life.
As Momin grieves for his mother and father's relationship and his hand in the chaos that ensued, Momina (Sajal Aly) takes Sultan's letters from Husn E Jahan to Momin (Hamza Abbasi).  Momin begins pouring his heart out to Momina, angry at himself, upset at the way he treated Husn E Jahan until the very end.  Momina gently reminds him that he was only a child while Momin counters that he isn't a child anymore – why did he judge his mother so harshly?  When Momina questions Momin about Husn E Jahan, he tells her that she had remarried and passed away several years ago.  When Momin reveals Husn E Jahan's second husband's name as Master Ibrahim, Momina is shocked as she begins connecting the dots between Master Ibrahim's Husna and Momin's Husn E Jahan.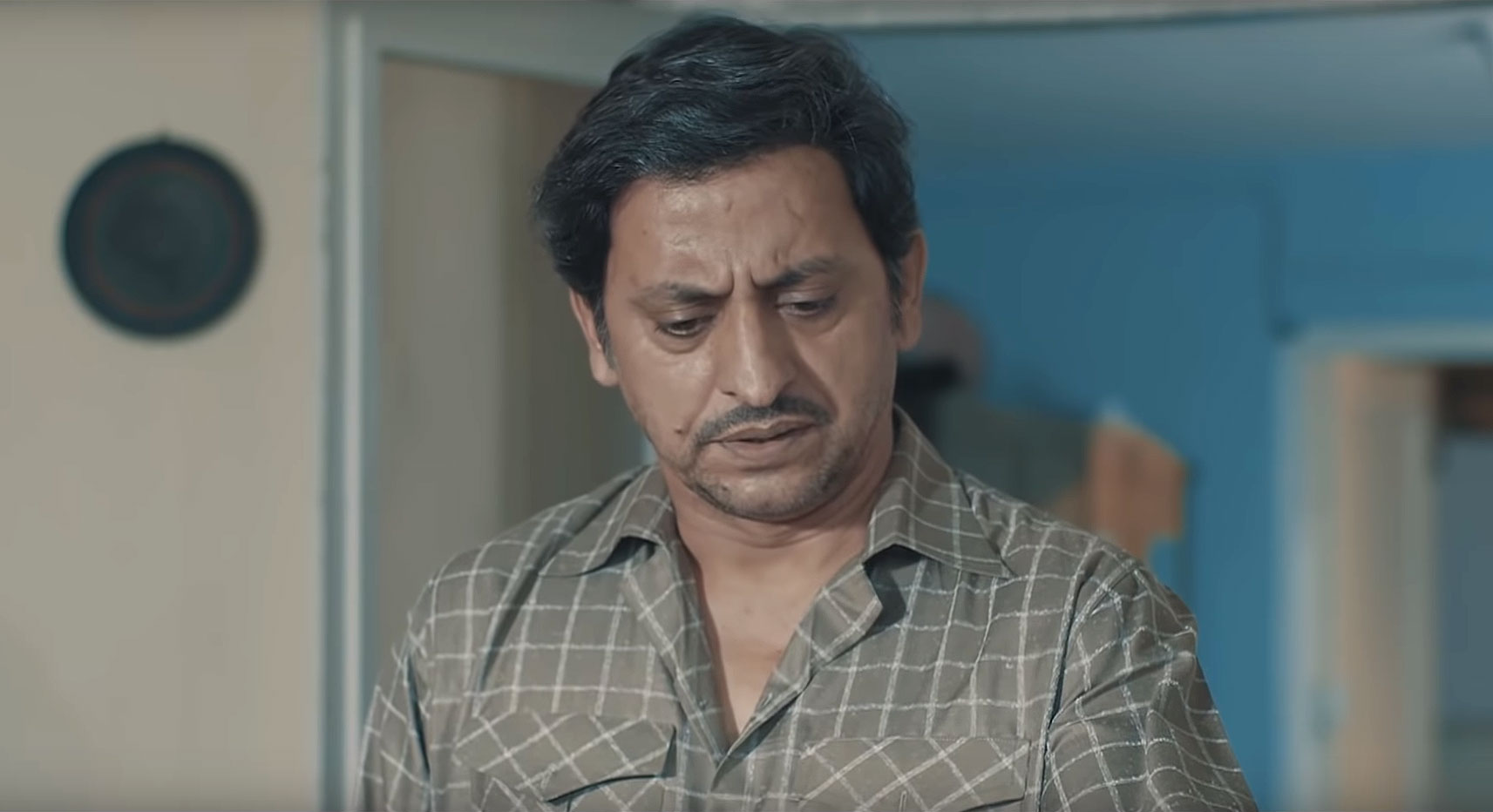 Saleem Mairaj in Alif
This episode focuses on the aftermath of Momin and Sultan's faceoff and is slowly bringing the show to its final culmination point with the next episode being the finale.  Hamza Ali Abbasi's performance as Momin with his simmering anger towards himself and uncontainable guilt after discovering the years of misplaced anger he had towards his mother is so well-enacted that it was difficult to watch while staring directly at the screen.  The viewer wants to hug Momin, to console him and tell him that he was only a little boy who wasn't given all the answers.  If there's any moment where the viewer finds themselves questioning situations, it's here where one simply has to wonder why Abdul Aala (Manzar Sehbai) did not explain the situation to Momin in a better way?  Wasn't it Husn E Jahan's right for her son to understand her?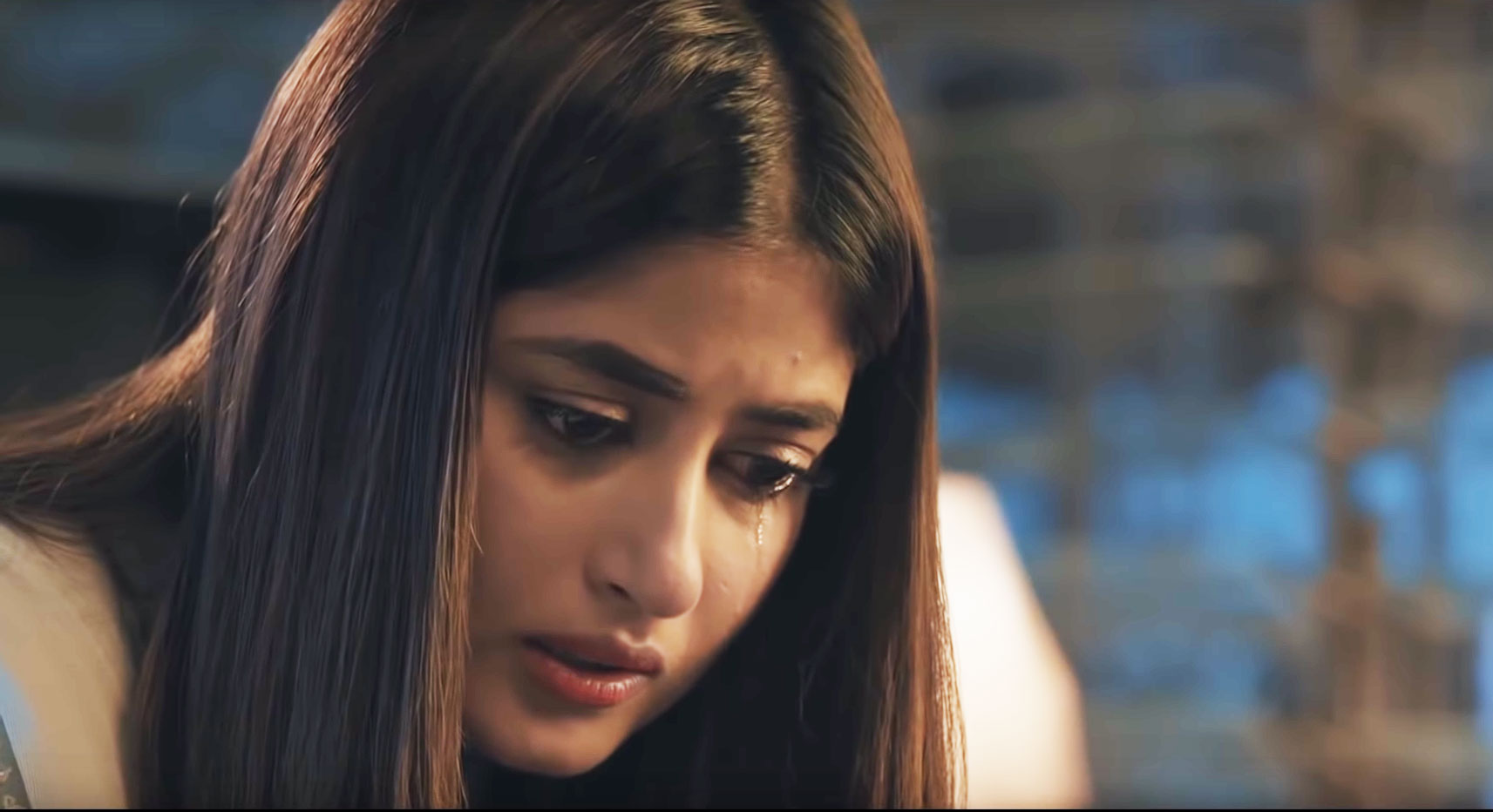 Sajal Aly in Alif
The other star performer in this episode of Alif is Saife Hassan as Master Ibrahim.  He's a natural in this role and not only calms Momina down with his kind words and demeanor, but also makes the viewer care for this gentle, pious man.  It's a beautiful moment then when Momina realizes that Husn E Jahan's second husband was Master Ibrahim and recounts all the moments when he spoke fondly of his pure, devoted wife who brought him back to Pakistan.  His eyes twinkle when speaking of his Husna and narrow with grief when presented with her paintings – a gift he received too late.  Watching this, the audience is relieved to know that Husn E Jahan lived out the remainder of her life with a kind, loving man.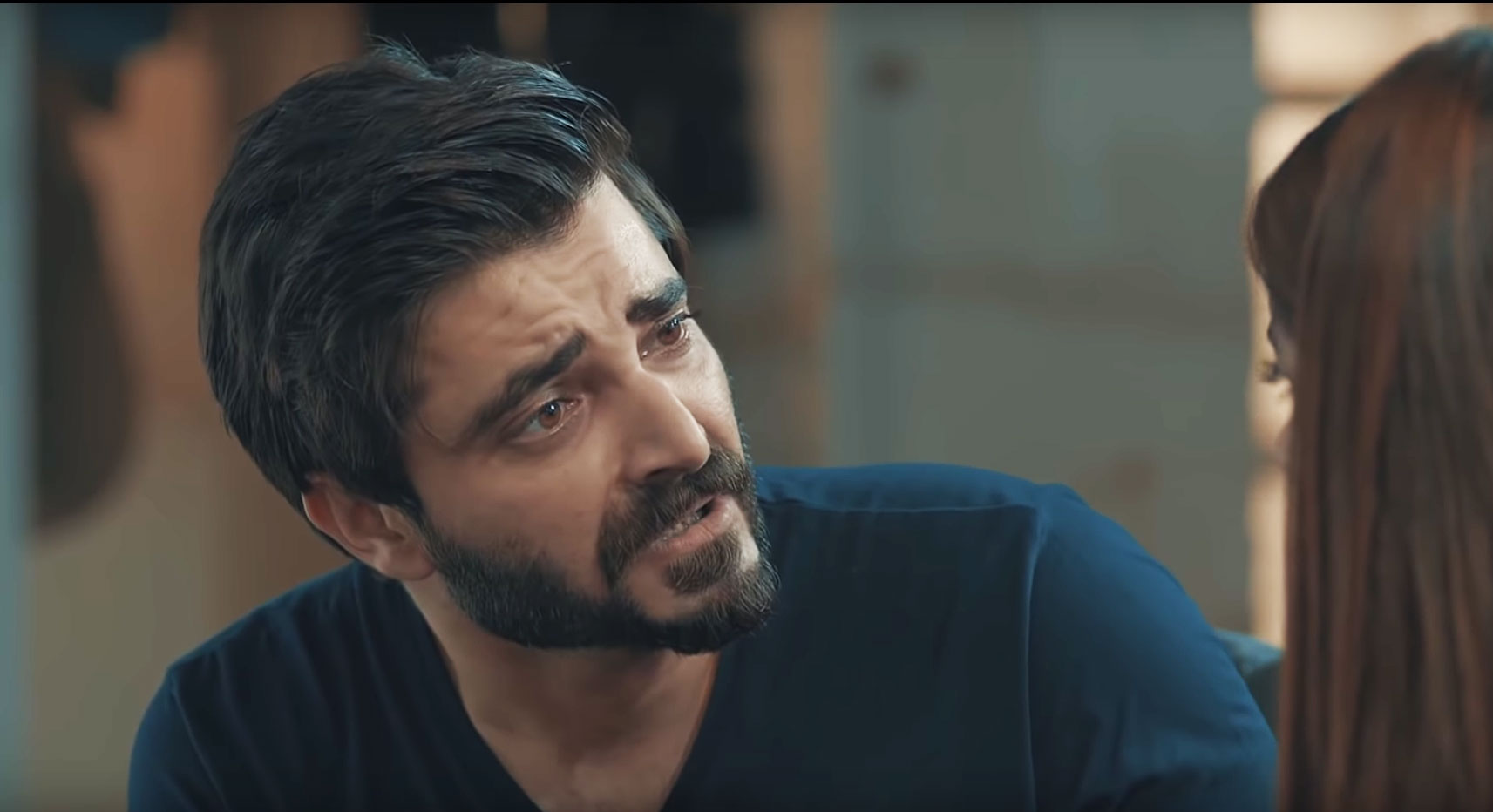 Hamza Ali Abbasi in Alif
With Alif's finale airing next week, fans of the show are both looking forward to seeing how the show ends and dreading this masterpiece leaving our screens.  What will become of Momin and Momina?  How will all the loose ends finally tie in together?  Let's wait and see!