TV/Streaming Reviews
Alif Episode 20: Momin Misjudges Momina And Dawood's Relationship
In Alif, Momin and Momina grow closer only to have a falling out when Momin misjudges Momina and Dawood's friendship – and Momina does not take this sitting down
Alif is such a show that one should just sit in a dark room in silence with a cup of chai and just absorb the scenario unfolding on the screen.  As the story progresses, Alif takes the viewer on a spiritual journey through the entertainment industry and how Momin and Momina are affected by their surroundings as well as their backgrounds.  While Alif could have set down a road of preachiness and could have been a judgmental show, Umera Ahmed's writing does not allow the script to falter.  Rather, each and every character is highlighted and their rationale and beliefs are made clear – even when they are wrong.
In episode 20, Momin (Hamza Ali Abbasi) and Momina's (Sajal Aly) relationship continues to progress, turning into a bond of affection, one where they learn to understand each other and look past their initial prejudices.  Of course, this is possible particularly on the part of Momina, as she knows a lot about Momin now due to Sultan and she can see past his exterior into the psyche of Momin as both an adult and a vulnerable child.  Momin, on the other hand, has gone through a lot of humbling moments since his tiff with Momina and has learned humility, evolving as an individual and seeing in Momina a woman of trust and decency.  Unfortunately, their happiness and budding romance is short-lived when Momin misinterprets a situation between Dawood and Momina as a flirtation when it was, in fact, simply that of friendship.  Momin is on the receiving end of a slap from Momina and she questions his behavior, asking if he believes every woman is Husn E Jahan?  In this, she wonders if he misunderstands every woman.  Does he not respect females at all due to his disrespect for his own mother?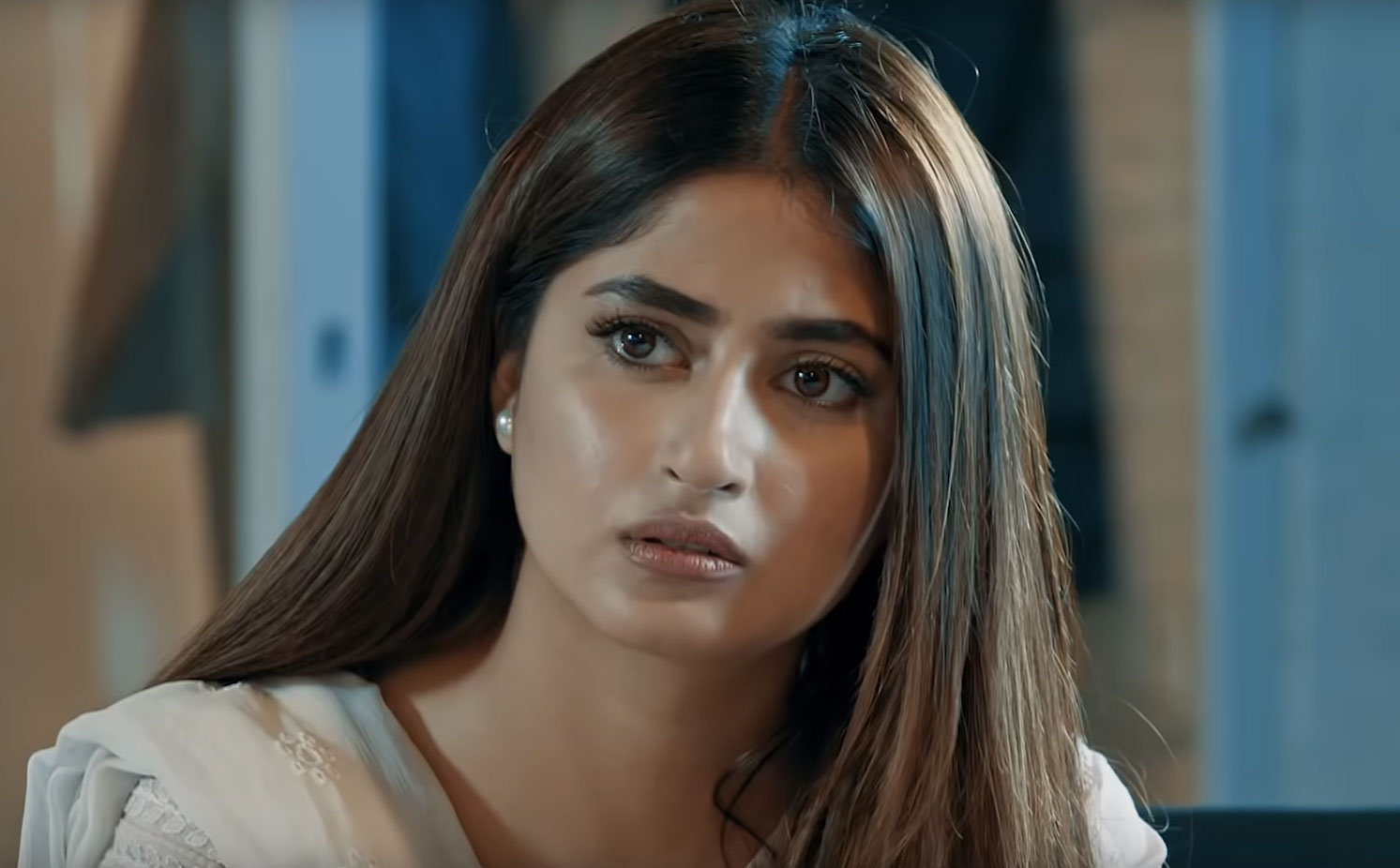 Sajal Aly in Alif
A scene is also shown with the team of Alif meeting and working on details of the film, which includes Shuja Haider working on the music of the song and, later, the team meeting to discuss the script.  As Momin narrates Husn E Jahan's betrayal, Momina steps in to ask how a mother could betray her family.  She offers an explanation which leaves Momin perplexed, saying it's possible that Husn E Jahan sold the paintings for money which would have caused a fight between "Aliyaan" and Husn E Jahan.  This leaves Momin shaken and thinking back to his mother's caring nature, caring for Momin over herself and talking to him about every little aspect of his life.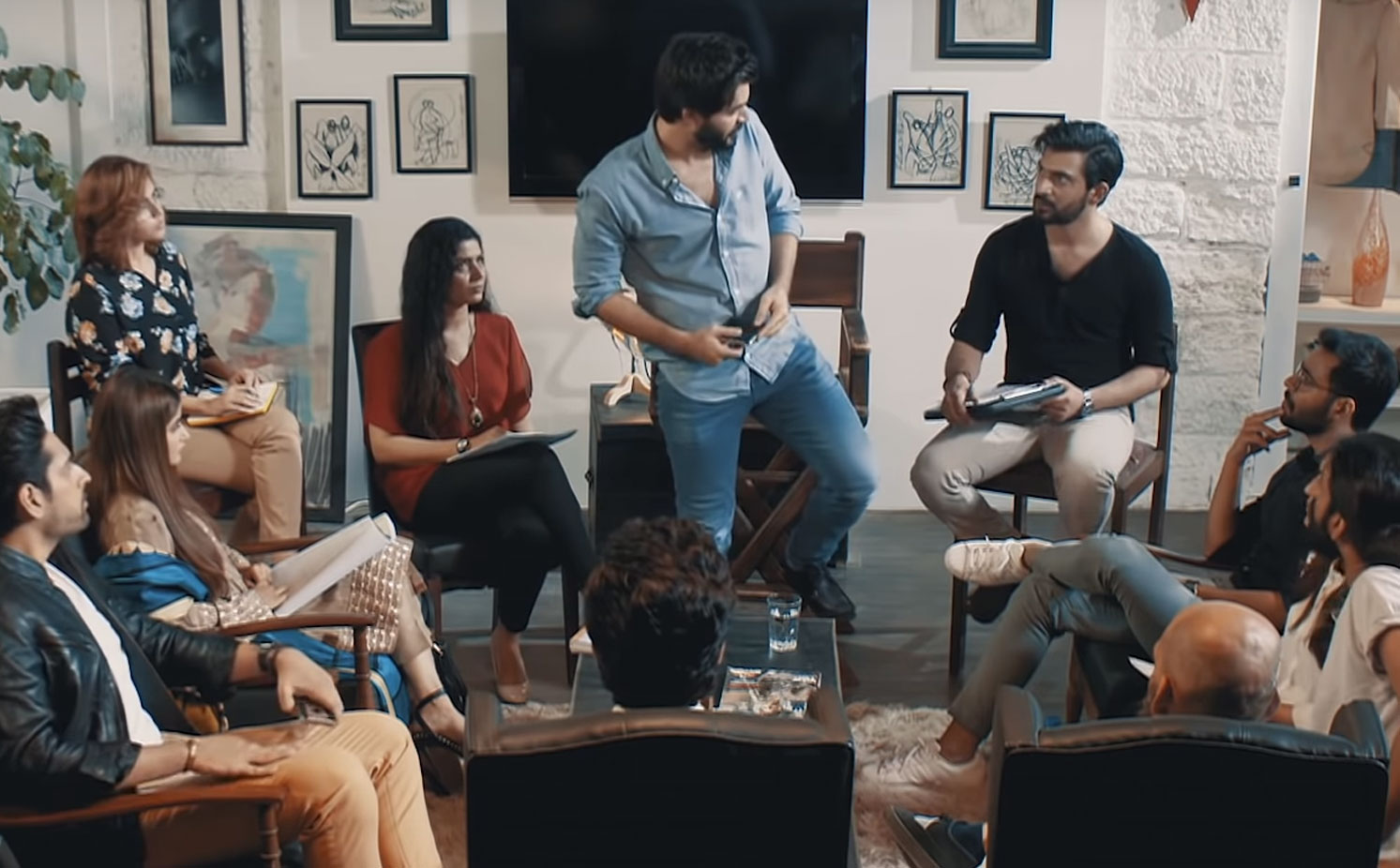 What's beautiful about this episode is how each emotion, each thought is displayed by the actors in small ways.  Whether it's Momin's confusion at Momina's words about her teacher or Momina's despair at coming home tired each day to her absent parents.  Sajal Aly owns this episode.  Momina is a complex character and the way Sajal manages to bring each and every emotion to the forefront simply with an expression is brilliant.  The viewer can't help but feel for her, particularly in the scene where Momina arrives back home, exhausted, and is all too aware that she does not have anyone at home to take care of her – rather, she is the emotional support for her parents, particularly her mother who is falling ill in her grief over Jahangir.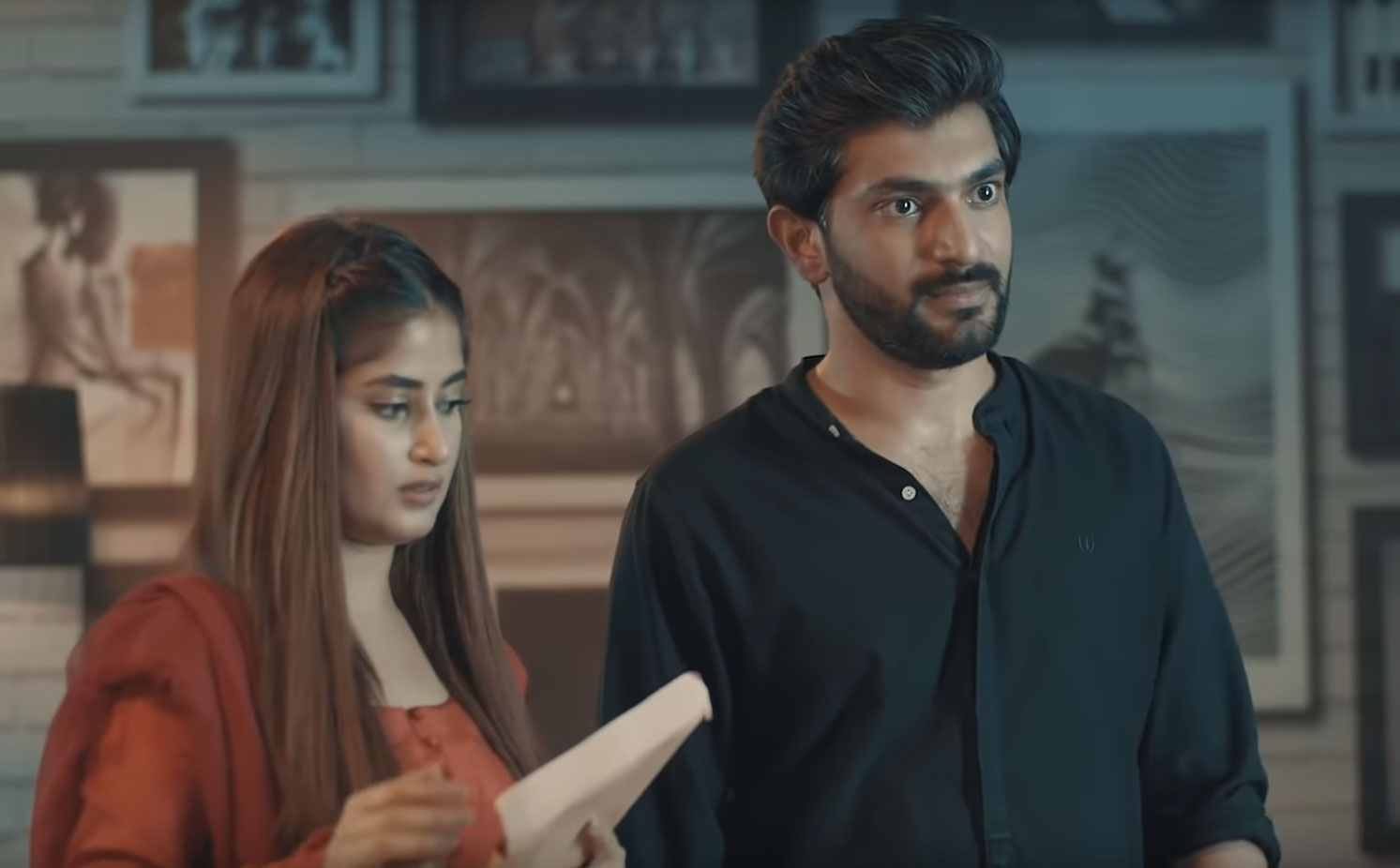 Hamza Ali Abbasi shows a humble side to Momin, a man who is reforming and understanding his past mistakes.  However, despite trying to understand his mother's story, Momin's opinion of women and his ideas surrounding his mother's betrayal continue to cloud his judgement, which ultimately creates a bump in the road with Momina.  Hamza Ali Abbasi is perfect in this role and delivers week after week.  With the next episode taking viewers back into Husn E Jahan's story and Sultan making a startling confession, watching Husn E Jahan's past unfold is something to look forward to.  Alif continues to be the definition of television brilliance!