Bollywood News
Alia Bhatt Prepares Her Favourite Beetroot Salad And Chia Pudding Recipe
Alia Bhatt, in a series called "In my kitchen", prepared her favourite diet meals and revealed her fitness secrets on her youtube channel.
Alia Bhatt is gearing up for her film Brahmastra and is currently busy shooting it in Manali. An actor who has displayed her acting prowess right from Karan Johar's teen movie Student Of The Year(2012) and has successfully become a top favourite of all the Bollywood top-notch directors. This year was no less celebratory for the Raazi star as Gully boy has become India's official entry to the 92nd Academy Awards as the best international feature film. Not only that she has also won Screen award for Gully Boy in the best actor female popular category. But that's not all.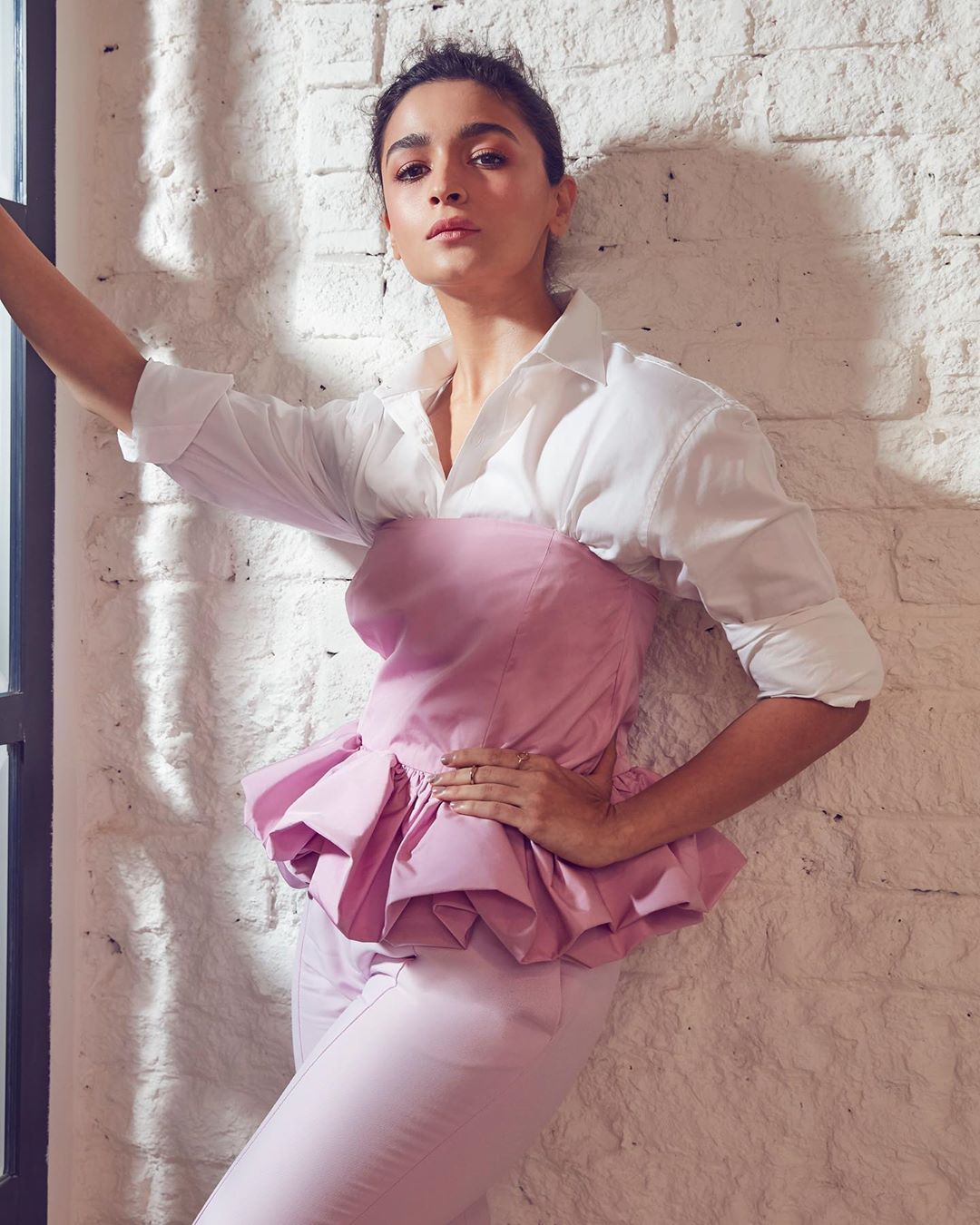 Alia Bhatt has recently added further cap by launching her own youtube channel. Where she gives a sneak peek into her life by sharing her day to day activities. Recently she shared her favourite diet meals and revealed her fitness secret with her 1.16 million subscribers. The Bollywood actor decided to learn and hone her cooking skills and started with learning to cook her favourite dishes in her own kitchen. In a video she posted on her YouTube channel, she tried her hand at cooking for the very first time, with the help of her head chef Dilip and housekeeper Carol; and she also shared some of her diet secrets!
In the video, Alia Bhatt takes her through her kitchen and introduces her head chef Dilip and Housekeeper Carol. She also reveals how she is a true foodie at heart while Carol claims that though Alia is very strict with her diet she never eats on time. She also shows some quirky fridge magnets displaying her favourite foods - from snacks to mains to sweets. She promptly picks out magnets of two of her most favourite dishes and decided to learn how to make them. Are you excited to know what they were? It was beetroot salad and chia pudding.
Going back to Alia Bhatt cooking beetroot salad and chia pudding, read below to know what all goes into these dishes and how she makes these healthy dishes in a delicious way.
1. Beetroot Salad:
Alia Bhatt tries her hand on making beetroot salad. She adds beetroot to the bowl while claiming beetroot to be very good for the skin.
Ingredients
1.      Beetroot: Shredded ½ cup
2.      Curd: 2 teaspoon
3.      Salt: a pinch
4.      Pepper: a pinch
5.      Chat Masala: a pinch
6.      Fresh coriander
For Tarka:
1.      Fresh Curry Leaves:
2.      Cumin
3.      Mustard seeds
4.      Heeng powder
Directions:
·         Add shredded beetroot in the bowl and mix it with curd
·         Now add all the masalas like a pinch of salt and pepper, a bit of chat masala
·         Sprinkle fresh coriander
Tarka on the salad:
·         Add ½ oil and add cumin, mustard, Heeng, and curry leaves
·         When the oil starts crackling up, add it to the yogurt
·         Bon appetite
Ali Bhatt's Favourite Chia Pudding:
According to Gully boy star, Chia pudding is a preferred choice for breakfast as well as she takes it as a snack.
Ingredients:
1.      Chia seed: Roasted 1 scoop
2.      Coconut milk: 1 cup
3.      Protein powder: 1 scoop
4.      Stevia: drops of it(to taste)
Directions:
·         Just mix everything in a bowl with a whisker
·         Enjoy your chia pudding snack
In the end, Alia shares her favourite cheat desserts and meals. She loves having moong daal halwa,Dhoodhi(Bottle gourd) ki kheer and peanut butter while her favourite Rotis are jawar, Bajra and Raggi ki roti. While she says that we started off our "in the kitchen" series with easy peasy recipes like Beetroot salad and chia pudding, we do plan on making south Indian dish zucchini curry in our next youtube video. In the end, her head chef Dilip gives her 8/10 for her cooking skills and the episode comes to an end.