Bollywood News
Alia Bhatt Endorses Sister Shaheen Bhatt's Book
Alia Bhatt recently took Instagram to endorse the book 'I've Never Been (Un)Happier' written by her sister Shaheen Bhatt.
Alia Bhatt shares a close bond with sister Shaheen Bhatt who is five years older than her. The sisters have been there for each other through thick and thin. While Alia Bhatt is an accomplished actress, Shaheen Bhatt is a published writer. She recently wrote a book 'I 've Never Been (Un) Happier' which is now in the market. The foreword of the book has been written by their legendary father Mahesh Bhatt. Alia Bhatt took Instagram to share the title page of Shaheen Bhatt's book and urge people to buy it.
Alia Bhatt's caption said, 'Shaheen's first book, I've Never Been (Un)Happier, hits bookstores tomorrow. Go get it. Trust meeeee!!!! @shaheenb'
This book is about Shaheen Bhatt's battle against depression.
It was only yesterday when Alia Bhatt shared a picture on Shaheen Bhatt's 31st birthday. She penned down a long heartfelt note for Shaheen Bhatt along with two adorable pictures from their childhood. Alia Bhatt said,
'Now here's that moment where I'm struggling to type that perfect birthday caption for my brilliant sisters birthday.. I type I cancel I type I cancel.. and the reason I do that is (well for starters I'm not a beautiful writer like her) but also cause we speak a language that would probably not make sense.. The relationship we share is a language that doesn't exist.. except for in our eyes.. and toes okay and maybeeee our knees.. So anyway.. Sir.. You're the sweetest artichoke the pudding of Naples has seen cause eventually we all just have to bobble our way through the heavens of sisterhood and I'm glad we've had the little nook of heaven with cats and aloo fry and tons of london! Happy birthday sweet carrot I hope we yoddle together for as long as we have arms and leggies :) Oh and happy birthday'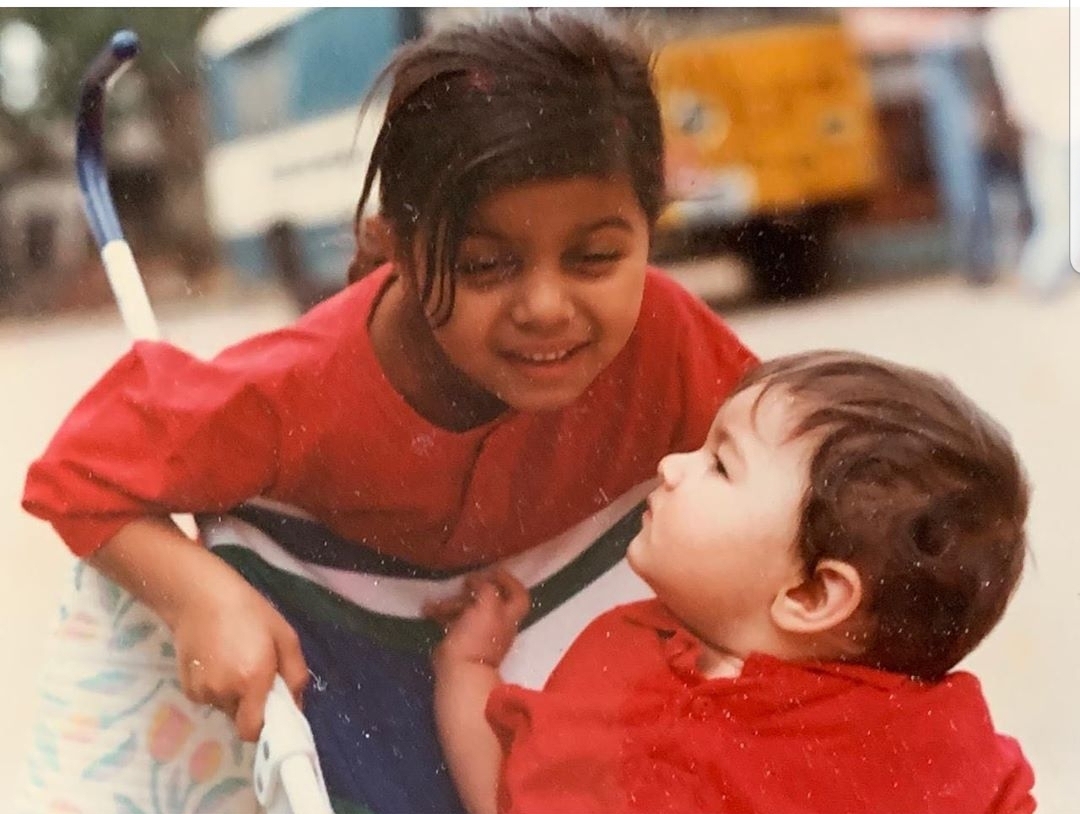 Shaheen Bhatt has acted in the film Daddy I, 1989 as a child star.  Shaheen Bhatt is five years older than Alia Bhatt and has always been there for her baby sister. When it was time for Alia Bhatt to move out of her parents' house and have her own independent space, she decided to take her sister along. The two also take trips together.  They also have two half-siblings: Pooja Bhatt and Rahul Bhatt.