Bollywood News
Alia Bhatt and Ranbir Kapoor Enjoy Family Time
While Alia Bhatt is supporting her mom's latest film, Ranbir Kapoor is spending time with dad Rishi Kapoor in the States. Read on for more
Alia Bhatt and Ranbir Kapoor's relationship is all the rage at the moment, as fans can't seem to get enough of those few moments of PDA and even wedding rumors! Regardless of what makes the headlines, the two certainly seem smitten with each other. But now, Alia and Ranbir have made a buzz for totally different reasons as they were both recently seen hanging out with their respective families.
Ranbir's father Rishi Kapoor has reportedly been undergoing some difficulties in his health and has been seeking treatment in the States for several months now. As an update on how he's doing, wife Neetu Singh posted this heartwarming set of selfies to her Instagram, showing her and Ranbir having fun with Rishi who, thankfully, is looking to be in good spirits around his doting family.
Meanwhile, Alia showed her support for mother Soni Razdan at the screening of her upcoming film, No Fathers In Kashmir. Alia was joined with her father, Soni Razdan's husband and acclaimed filmmaker Mahesh Bhatt, as well as Soni's stepdaughter and actress Pooja Bhatt.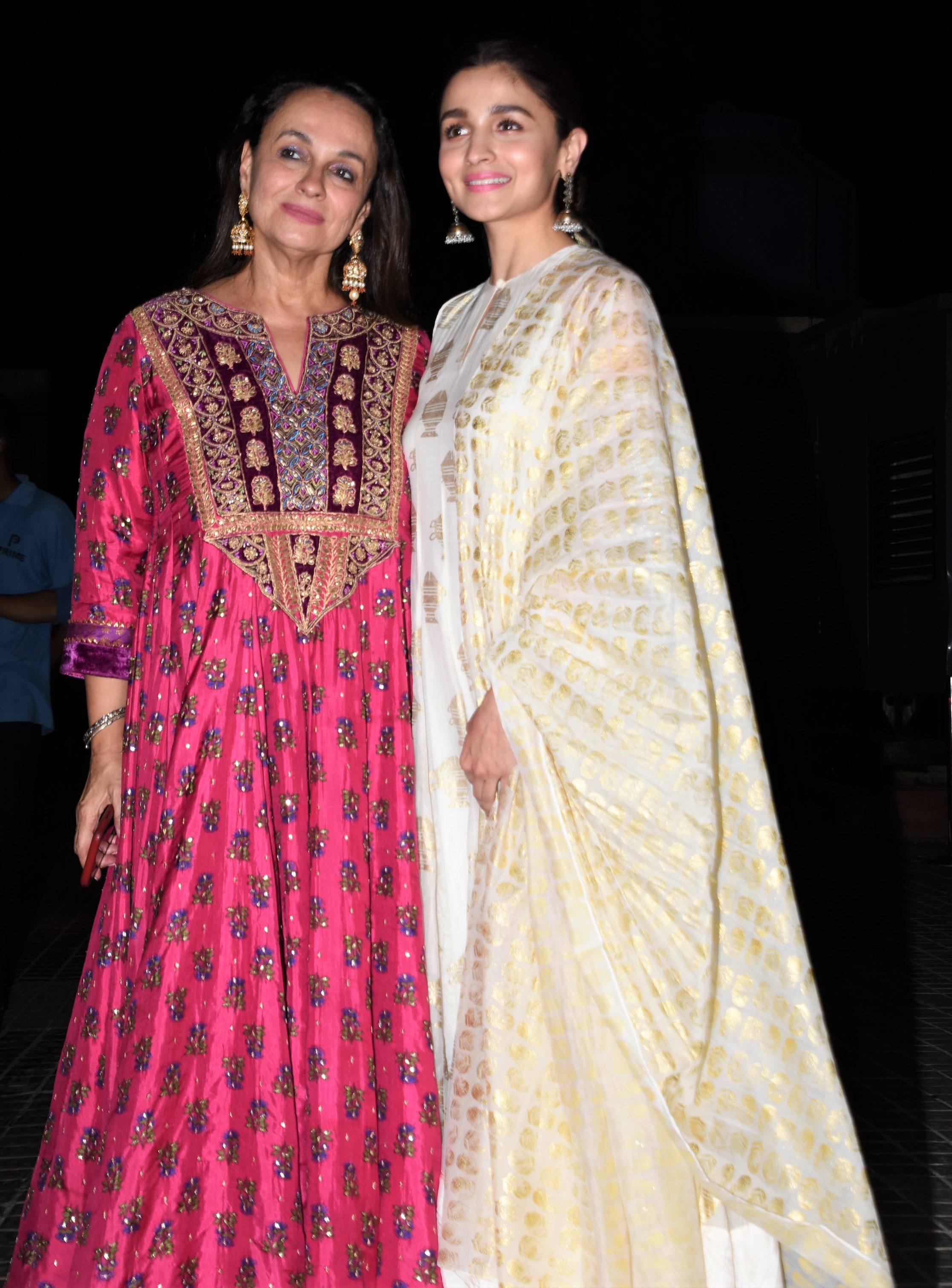 Soni Razdan and Alia Bhatt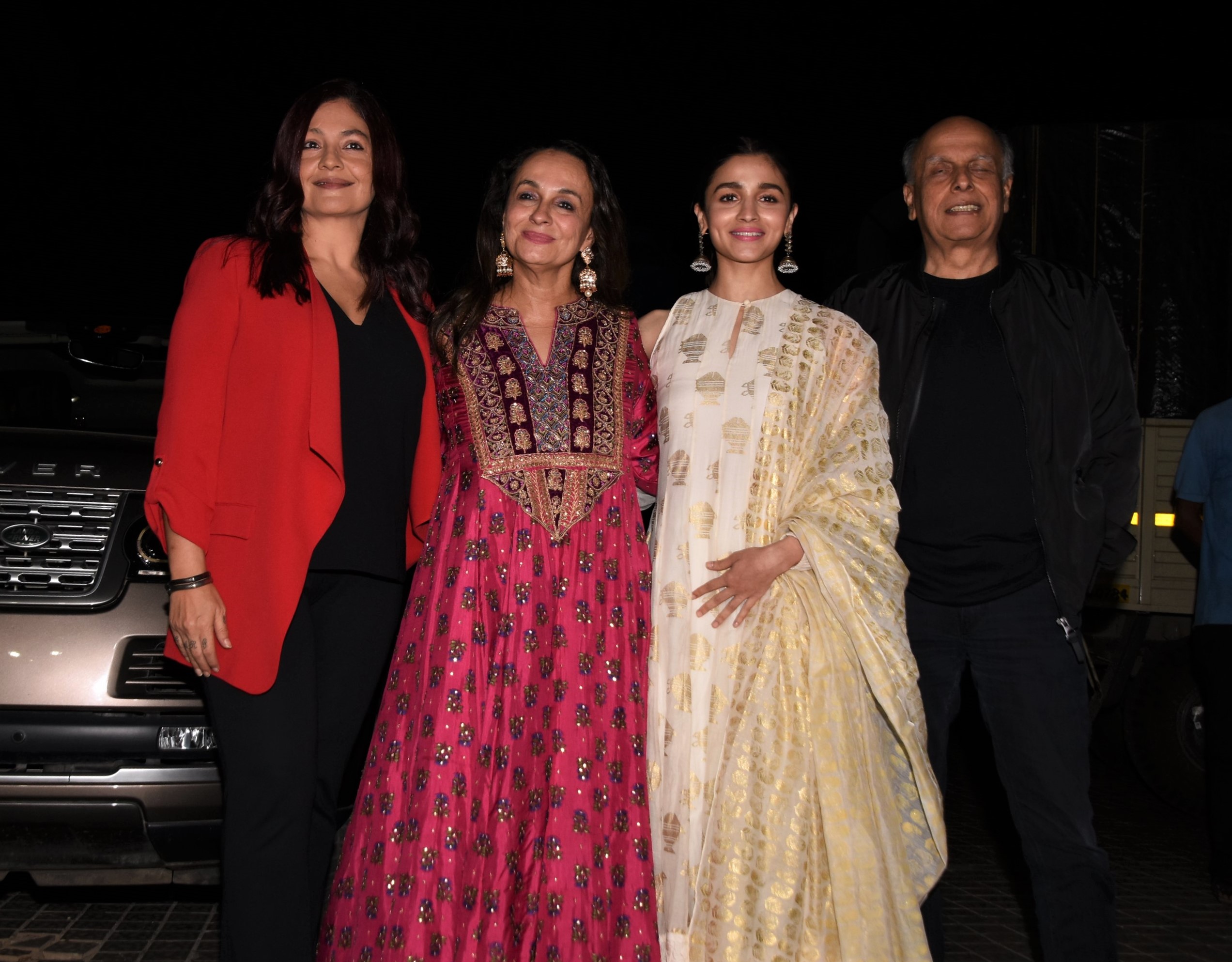 Pooja Bhatt, Soni Razdan, Alia Bhatt and Mahesh Bhatt
Though Alia and Ranbir are spending time with their respective families for the time being, the Bhatts and Kapoors have interacted before. For Ranbir's 36th birthday last year, Neetu shared this selfie revealing that Alia and her mother Soni also attended to celebrate.
Alia has also made a point to visit Rishi while he's been undergoing treatment in the States, showing that there's a clear bond between Alia and Ranbir's family.
The couple reportedly first made a connection on the set for their upcoming film Brahmastra, a Dharma Productions-backed fantasy film set to release later this year. They recently made the news when Alia declared her love for Ranbir after accepting an award for her performance in Raazi. During her speech, Alia remarked, "Tonight is all about love; there, my special one, I love you" while pointing at Ranbir, who responded with a shy smile.
Alia Bhatt- I love you (from stage) after winning award, while Ranbir Kapoor is all smiles#FilmfareAwards2019 pic.twitter.com/UPHZFzvV5L

— RanbirKapoorUniverse (@RanbirKUniverse) March 23, 2019