Bollywood News
Ali Zafar's Official Statement on Meesha Shafi's Accusations; Read it Here!
Ali Zafar issued a statement on the sexual harassment accusations on him made by Pakistani singer Meesha Shafi
In lieu of the on-going battle between Ali Zafar and Meesha Shafi, where the latter accused the star singer for sexual harassment, Ali Zafar has now issued a statement against the mother of two.
The singer has refuted the allegations, saying he's a strong believer in the #MeToo movement and is being wrongly accused.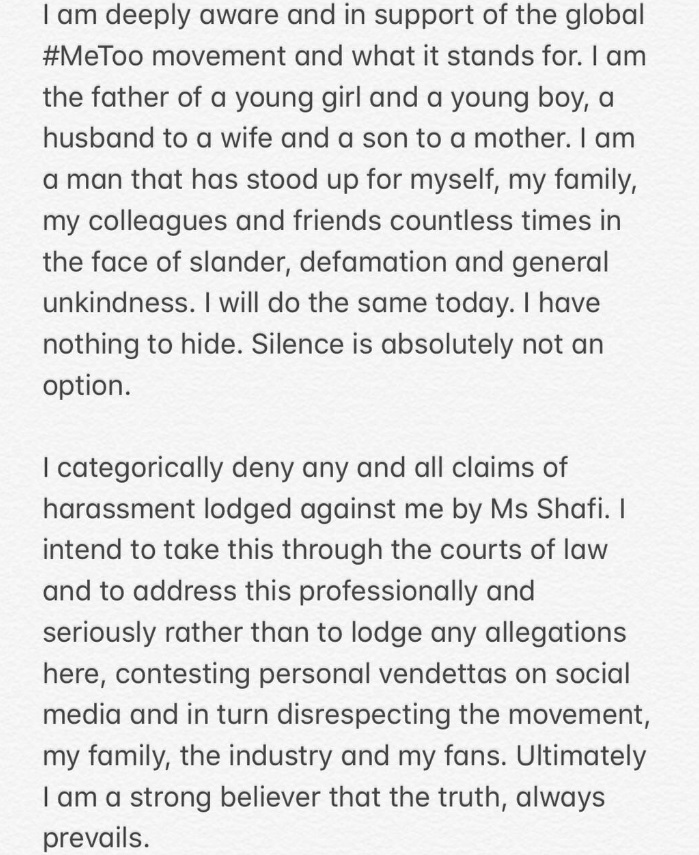 Fans on social media have expressed shock and disappointment over the matter. Incidentally this incident happened a week after music-streaming site, Patari's CEO, Khalid Bajwa, was accused of sexual harassment by several women. Since then, many women have some forward sharing their horrific experiences, demanding for justice. 
The Pakistani film industry is yet to react or comment on these allegations. Watch this space for more updates on the case.