Masala Talks
Ali Zafar Speaks to Masala About Mela Loot Liya, His Upcoming Film, and Other Future Plans
Ali Zafar was recently in news for making the PSL anthem Mela Loot Liya on the insistence of his fans
Ali Zafar is a man of many talents who proved that talent coupled with hard work can go very far. A completely self-made man Ali Zafar was always fond of singing but in order to fund himself, he started painting and modelling. Apart from being a famous singer, Ali Zafar is also a famous actor who has worked in various films like Teefa in Trouble, Kill Dill, London Paris New York, Tere Bin Laden and various others. Recently, he gave an exclusive interview to Masala UAE about his song Mela Loot Liya, Teefa in Trouble 2, and his take on the accusations of paying the bloggers.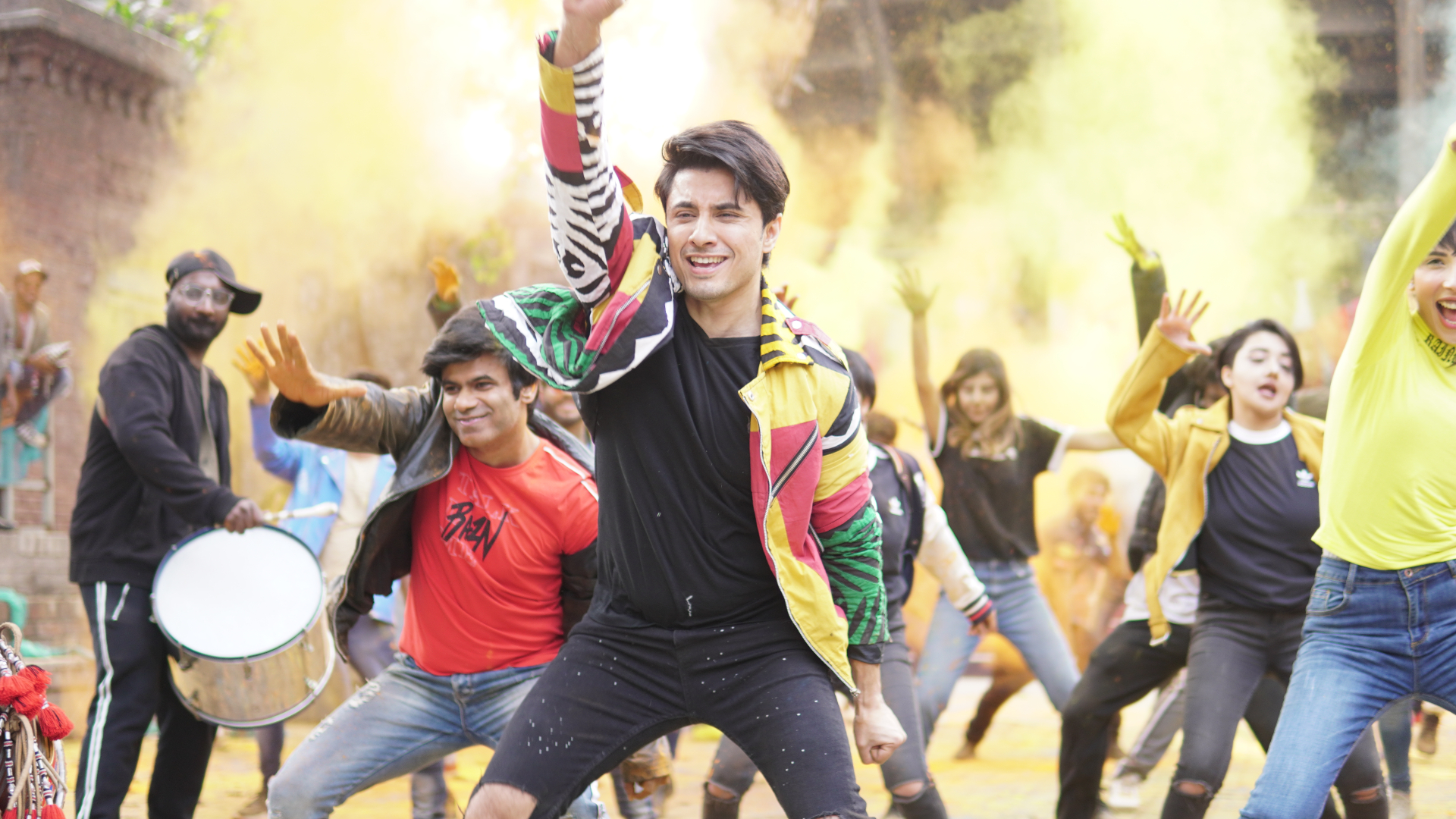 Masala: How did Mela Loot Liya happen?
Ali Zafar: It happened quite miraculously by a simple and still sort of interesting spark during a conversation. I made a simple video sitting at my kitchen table while having my breakfast. The 'Bhai Hazir Hai' video went viral and I received a lot of love and got a really encouraging response from people. I was already being approached by my fans for the anthem because people have a certain association with me and PSL.
Zindagi me koi masla ho. #bhaeehazirhai pic.twitter.com/WgBzZgRo2u

— Ali Zafar (@AliZafarsays) February 21, 2020
I was contemplating and avoiding because I did not want to do anything that would undermine someone else's efforts. There was a poll conducted online and there was an overwhelming result. I was left with no choice because I thought that I must take this challenge on and give people what they want. You are who you are because of your fans.
Those who participated were all regular, normal people who do not get a chance to be on the screen and be seen. Seeing families, little children, and the grownups dance was beautiful.
Masala: What about your upcoming album?
Ali Zafar: I was going to release my album in February but then this thing happened. My entire focus went on Mela Loot Liya. I had not slept for three, four days so I needed a break. But now we are finalizing the album and shooting the video. It should be out by the end of March or April now.
Masala: What about Teefa in Trouble 2?
Ali Zafar: We are writing the script. There are also two other projects in the pipeline. I take my time in doing the movies because I also have to tour and do concerts. Primarily, I am a singer and songwriter. I do movies once in a while in my own time. I want to enjoy the process.
Masala: Do you have any suggestions for filmmakers?
Ali Zafar: More than suggesting the filmmakers, I would like to suggest the government. We need a certain direction, policies, and game plan if we want the industry to revive. Mind you, right now it is going in the reversal. As soon as the Bollywood movies stop coming, the business drops tremendously. When it recently happened, 50-60% of the cinema business dropped.
Secondly, most of the films are slated to release on Eid. If all films are shown on Eid, what do we do the rest of the year? I tried to show that if you believe in your film it can work even without the Eid holiday. On Eid, everybody is going to come to the cinema anyway. We need to design things so that people come to the cinemas without Eid as well. We do have stars big enough to pull the audience.
Also, if you are a filmmaker you need to tell the story you really want to tell. Having said that, the film you are making is for the general audience. They are the masters. They would judge if it is a good or a bad film. They are paying for being entertained. Our first and foremost duty is to entertain and satisfy the audiences.
WATCH ALI ZAFAR SPEAKS TO MASALA UAE ABOUT HIS UPCOMING PROJECTS, HIS HIT SONG MELA LOOT
Masala: Tell us about your company Lightingale Record?
Ali Zafar: Our record label is not restricted to a particular genre. For me, it is only good or bad music. If I believe in someone, whether it is a child singing on a matka or there are boys and girls making for big woofer systems, I would pick them up. My job is to guide and mentor them in the right direction so that they don't waste their energies and time running after things that consume your energy which is not creative. I believe an artist should be creating all the time.
Having gone through all those struggles and journey in my own life, I sort of know the ins and outs of the business. If I can use my experience and help these aspiring musicians, it is the least I can do for our industry.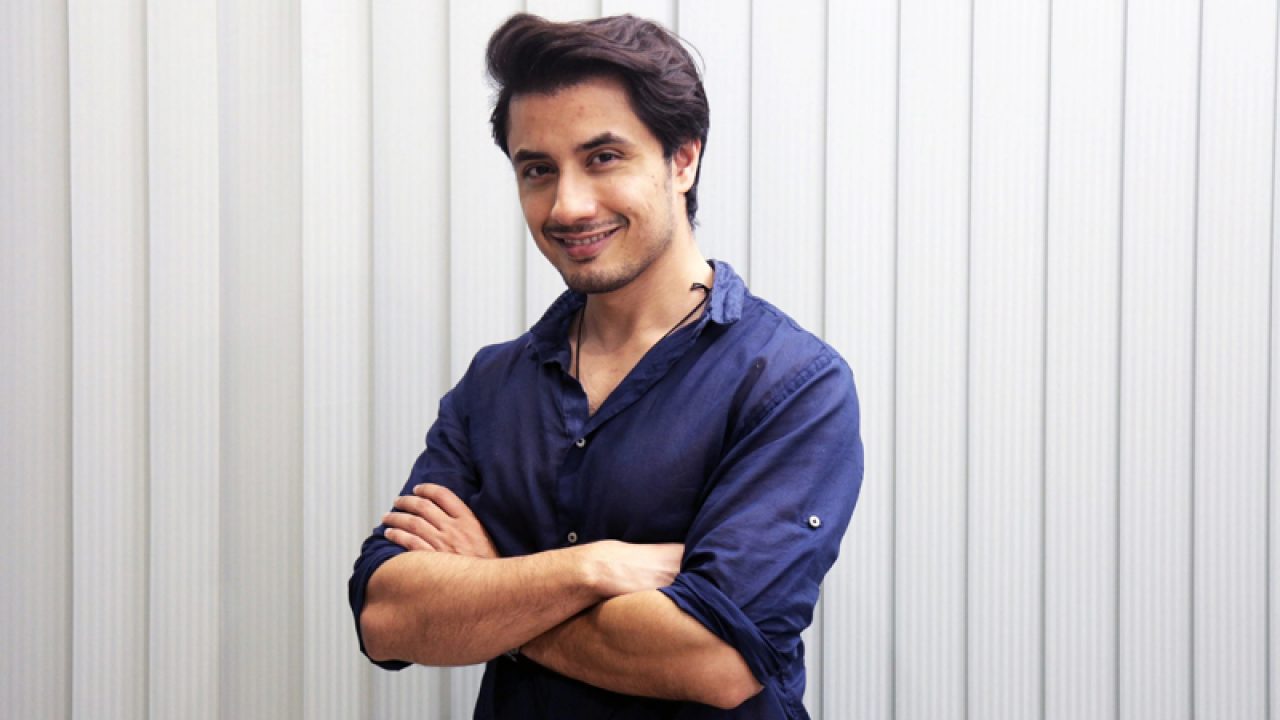 Masala: What can you tell us about Ali Zafar Foundation?
Ali Zafar: It has been there for a while. Until now I and my family were funding it. We were doing little projects and collaborating with various organizations to participate in bigger projects. God has given me so much that I cannot be thankful enough. It is important that we come together for things that matter. Practical and pragmatic steps that can actually transform the lives of those who cannot do it for themselves.
I do not credit myself for that. As someone who has a voice and been blessed with a stature, this is the least I can do to serve my people. This is just a beginning.
Water Clean is a project that cleans the water. Women have to carry water pitchers for miles to bring water home twice a day. That water is not even drinkable. These are the real problems. And here we are fighting over petty issue son social media with ego wars and battles. We need to be on the ground fighting for the causes and transforming their lives if we have been given that privilege. I will be personally visiting interior Sindh very soon.
How did you feel when you were accused of paying off the bloggers for your PSL song?
There is a quote by Martin Luther King, 'Darkness cannot drive out darkness; only light can do that. Hate cannot drive out hate; only love can do that.'
Music is the language of love. My philosophy is that any sort of negativity that is thrown your way should be countered with positivity and love. I do not feel negative emotions for any of my peers. I appreciate them. They have inspired me. But I also have the right to express my feelings through my art. My poetry and my voice helps me with that.
Ali Zafar is among those few Pakistani actors who managed to create a mark for themselves in Bollywood. His work in Bollywood was not limited to a few films as he worked with many big names like Katrina Kaif, Ranveer Singh, Parineeti Chopra, Aditi Rao Hydari, and many others. Ali Zafar also did a cameo role in Shah Rukh Khan and Alia Bhatt's film Dear Zindagi. Not only has he acted in Bollywood but has also sung songs for his own films. He has a massive fan following and many have appreciated him for how he has turned controversy into an opportunity.