Bollywood News
Ali Zafar Sexual Harassment Case: Momina Mustehsan Demands an Apology from the Singer
Things are getting from bad to worse for Ali Zafar as everyone gets involved!
This has never happened before in Pakistan but it seems that their #Metoo movement has finally arrived. Reputed singer Momina Muhtesan has put up a post asking Ali Zahar to apologise to the women he violated. Ali has officially denied one allegation among the four allegations levelled against him by four different women.
She put up a Twitter post demanding an unconditional apology from Ali Zafar: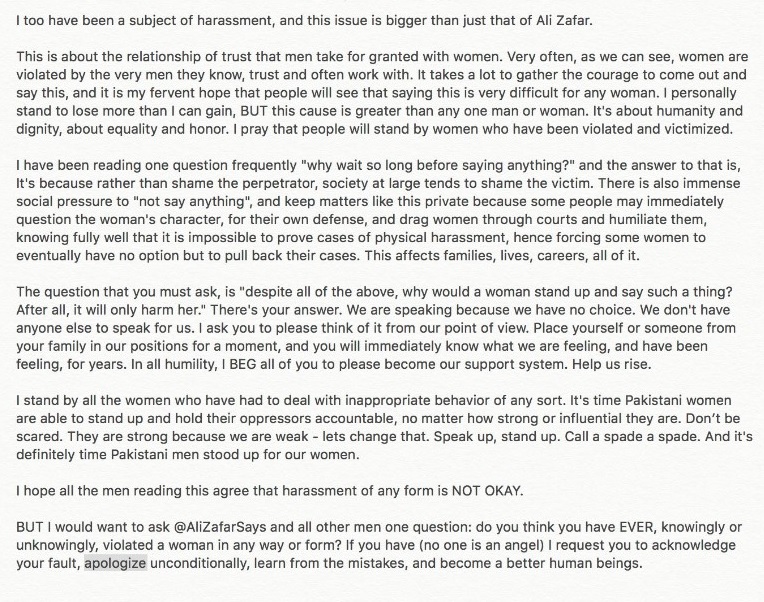 She then followed up with another tweet reiterating her demand for an apology for Zafar"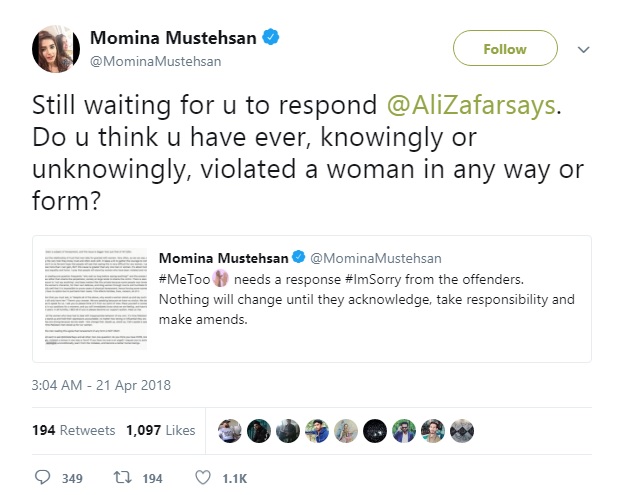 She also admitted that she has been the subject of harassment as well, "I too have been a subject of harassment, and this issue is bigger than just Ali Zafar. I personally stand to lose much more than I will ever gain, BUT this cause is greater than any one man or woman. It's about humanity and dignity, about equality and honour. I pray that people will stand by women who have been violated and victimized." she stated.
Needless to say, the post has gone viral in India as well as Pakistan.