Celebrities
Ali Rehman's Khaas Proves His Acting Mettle as the Drama Serial Concludes
Ali Rehman Khan was seen as Ammar in the tv show Khaas and he has proven that he's a great actor
Khaas is certainly one of the most popular dramas of this year, which has just concluded bringing Ammar and Saba's story to an end. Khaas was a well-written and well-directed drama that not only portrayed how a person suffers when they are in a toxic relationship, but it also left a lot of thought-provoking messages for the audience. What made Khaas stand out was the accurate portrayal of the typical men that women have to deal with in their lives. Ali Rehman, playing the lead character of "Ammar" made this play a treat to watch, with his realistic portrayal of this typical man.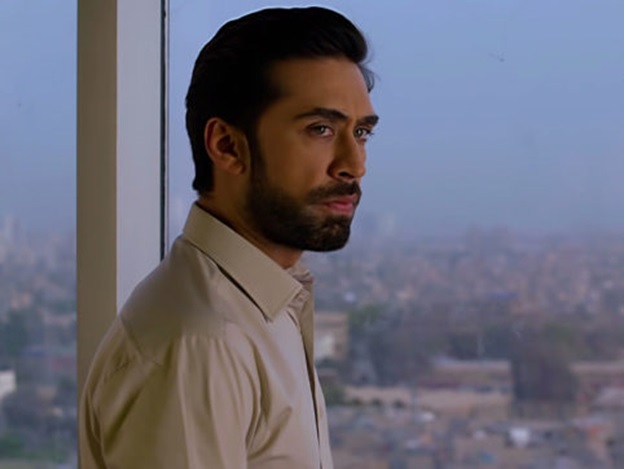 Ali Rehman
The last episode of Khaas showed that Ammar was guilty of what he did to Saba, and after the death of Fakhir, he wanted to have Saba back in his life. He asks their common friend Javeria to convince Saba and convey his feelings to her. However, after the beautiful days Saba had spent with Fakhir and the loving memories they made together, she does not feel the need to have Ammar back in his life. On the other hand, we also see that while Ammar realized his mistake, he had not completely changed. His trait of considering himself as a handsome and charming person whom no girl could reject hadn't changed. He was still full of himself (though not as much as he used to be) but completely turning over a new leaf was not in his control.
Ali Rehman played the role of a narcissist, selfish, and self-centered person in Khaas and he was convincing in this portrayal throughout the entire journey. His body language, his subtle expressions, and his mannerisms made the audience hate his character as much as he deserved. He gave his character the kind of treatment it required and wonderfully handled it. Khaas was the kind of drama that will stay with the audience for a long time, and Ali Rehman will be remembered for his phenomenal portrayal of Ammar. After seeing his performance in the entire serial, it is safe to say that Ali Rehman has been so exceptional in Ammar's character that no one could have done this role better than him.