Bollywood News
Akshay Kumar Reveals Having Fever During Good Newwz Song Shoot
Good Newwz is one of the most anticipated films of 2019 and after the trailer release, fans can't wait. Now, Akshay Kumar has revealed he had a high fever during the song shoot
If you're a true Bollywood buff, then you'll know that the Akshay Kumar and Kareena Kapoor-starrer, Good Newwz is one of the most awaited films of 2019. The films also stars Diljit Dosanjh and Kiara Advani. The film's trailer was released last week and fans have been going gaga over it ever since. The film is all set to narrate the story of two couples who are going through IVF treatment and have a mix up at the clinic. The trailer has left everyone in splits and we can't wait to see it post release.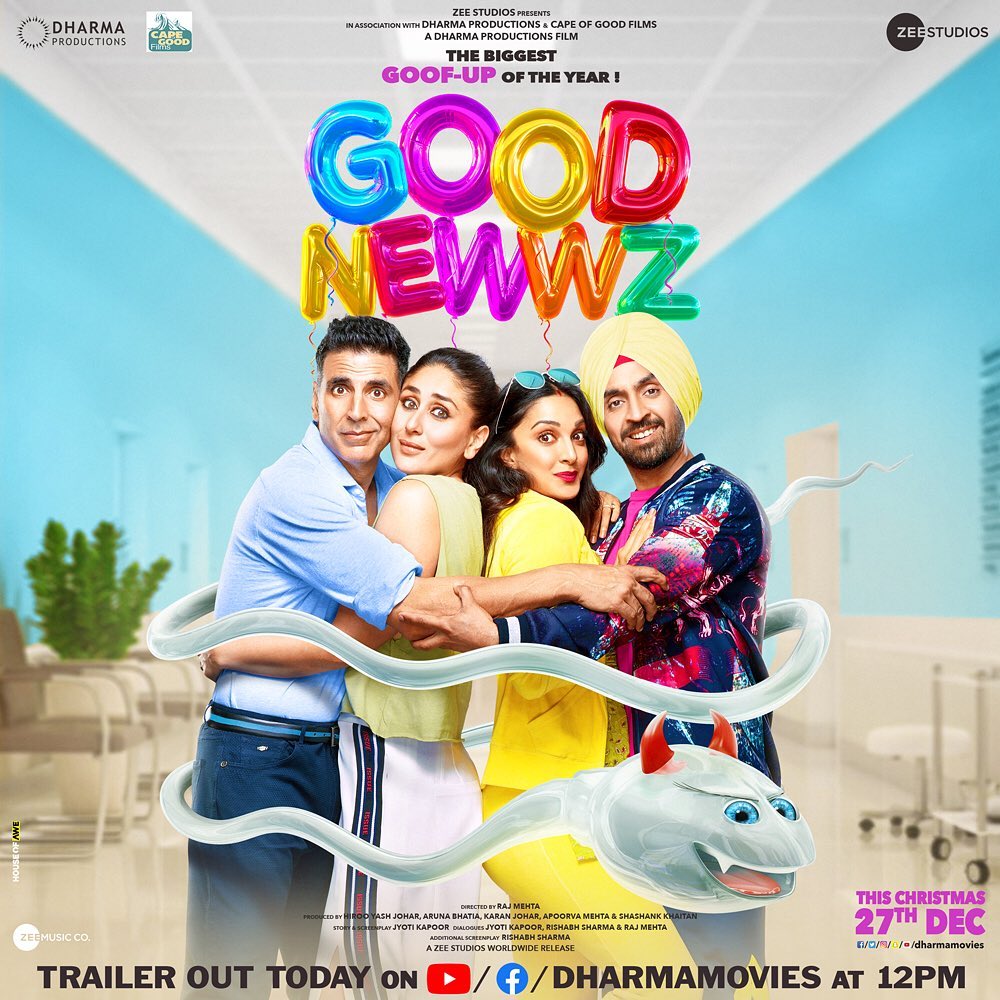 Poster of 'Good Newwz'
And now, the first song from the film, Chandigarh Mein is all set to drop ahead of the film's release and Aksha Kumar revealed some details about the catchy dance tune. Akshay Kumar has revealed that the song is a high energy number which features Kareena Kapoor, Diljit Dosanjh, Kiara Advani and himself. He also mentioned the fact that he was running an extremely high fever while they were shooting for the dance number. Despite the high fever, Akshay Kumar said he continued shooting because of all the passion and energy that went into creating such a fun and peppy song.
Akshay Kumar went on to add that if a song could get him out of bed on a sick day, then Chandigarh Mein from Good Newwz was the one.
"I cannot wait to share the song and video of Chandigarh Mein with everyone who loves music as much as I do. If there's one song this year that could get me out of my sickbed, it's this number. I was running high temperature while shooting it, which is unheard of for me, but the energy and passion that went into this song couldn't keep me away. I don't know whether I love the beat more or the lyrics. And it doesn't matter because when you put them together, you have the party anthem of the year," he said.