Bollywood News
Akash Ambani's Wife Shloka Mehta's No-Makeup Makeup Looks to Copy This Summer. Unseen Pictures
Shloka Mehta, who has always impressed us with her simple yet casual chic looks, made heads turn once again as she was spotted out recently. Check out these unseen pictures of Akash Ambani and Shloka Mehta at the gym
Just like the rest of us, celebrities don't always wear make-up.
Whether they're errands or taking a stroll in the city, many celebrities are fond of the no-makeup trend. Shloka Mehta may not be a celebrity, but she has always impressed us with her simple yet casual chic looks. Akash Ambani's wife made heads turn once again as she was recently spotted returning from Kolkata, where she had gone for Mumbai Indians (MI) match which was held at Eden Garden yesterday.
Mukesh Ambani is the owner of the MI team. Yesterday, Ambani's new daughter-in-law Shloka attended MI's match against Kolkata Knight Riders (KKR) which was held in Kolkata. Ambani's team lost the match to KKR by 34 runs yesterday. Today, Shloka was snapped at the private airport in Mumbai as she returned from Kolkata. She was seen wearing a red sweater with white hearts on it. She teamed it up with loose tied hair and no make-up.
Last week, Shloka was snapped by the paparazzi at Anushka Rajan Doshii's 'The Pali Pop up' and it was her fresh look that is doing the rounds on the internet.
Earlier, the newlyweds, Akash Ambani and Shloka Mehta gave us workout goals as a picture of them at the gym was doing the rounds on the social media. Taking to Instagram, the duo's trainer posted unseen pictures of Akash and Shloka at the gym. And, we are inspired!
While, Akash was seen donning a light pink tee and blue shorts, Shloka wore a round-neck tee with a pair of flared blue denims. She teamed it up with open tresses, no make-up look and slip-ons
Praising the couple for their love, he shared the picture with the caption, "With Shloka and Akash Ambani, I don't know where the lines blur from work to play and from client to friend. @shloka11 @aambani1 - The warmth and love that you showed has made us feel so special at Steel! Thank you guys for a memorable evening! We look forward to welcoming you again soon."
In the picture, Akash and Shloka can be seen posing for the camera with the staff of the gym.
Newlyweds Akash Ambani and Shloka Metha recently got married in an extravagant wedding held in Mumbai. Akash married his childhood sweetheart, Shloka, on March 9, and it was the most talked about celebrations in India and beyond. Apart from the grandeur décor and many Bollywood biggies attending the celebrations, Beyonce and Maroon 5 too performed at the wedding making it an even bigger event. It is safe to say that the videos and pictures from the weddings are still making a buzz ever since they surfaced the internet.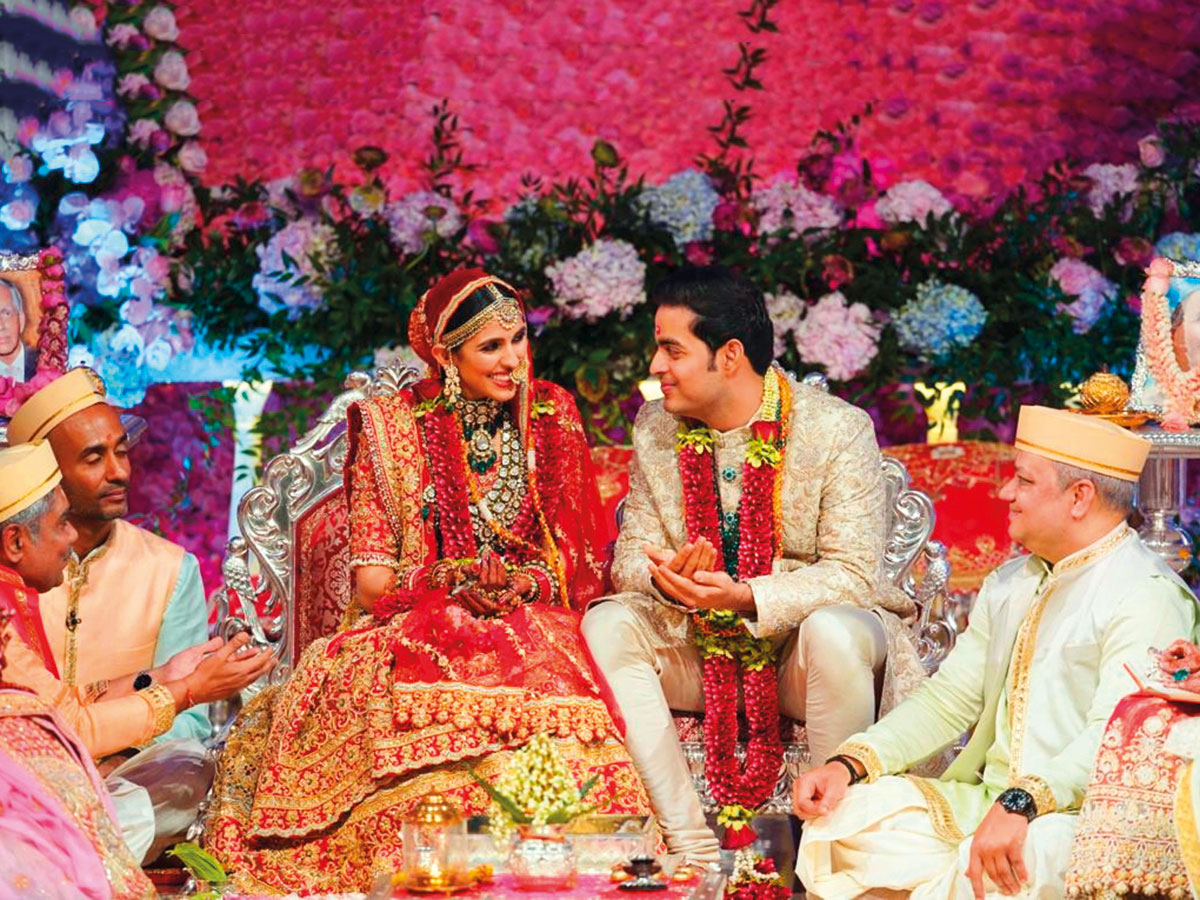 Shloka is the daughter of Russell Arunbhai Mehta and they own the Belgian/Indian diamond company Rosy Blue. Shloka is the director of the Rosy Blue Foundation. It was established in 2010 as an organization to improve community service. They work on improving lives of street children and have established a volunteer program for people to come and engage in the various projects that are benefiting the community. The program is called ConnectFor and it is her brainchild. Shloka studied at Princeton University and later studied law and anthropology at London School of Economics.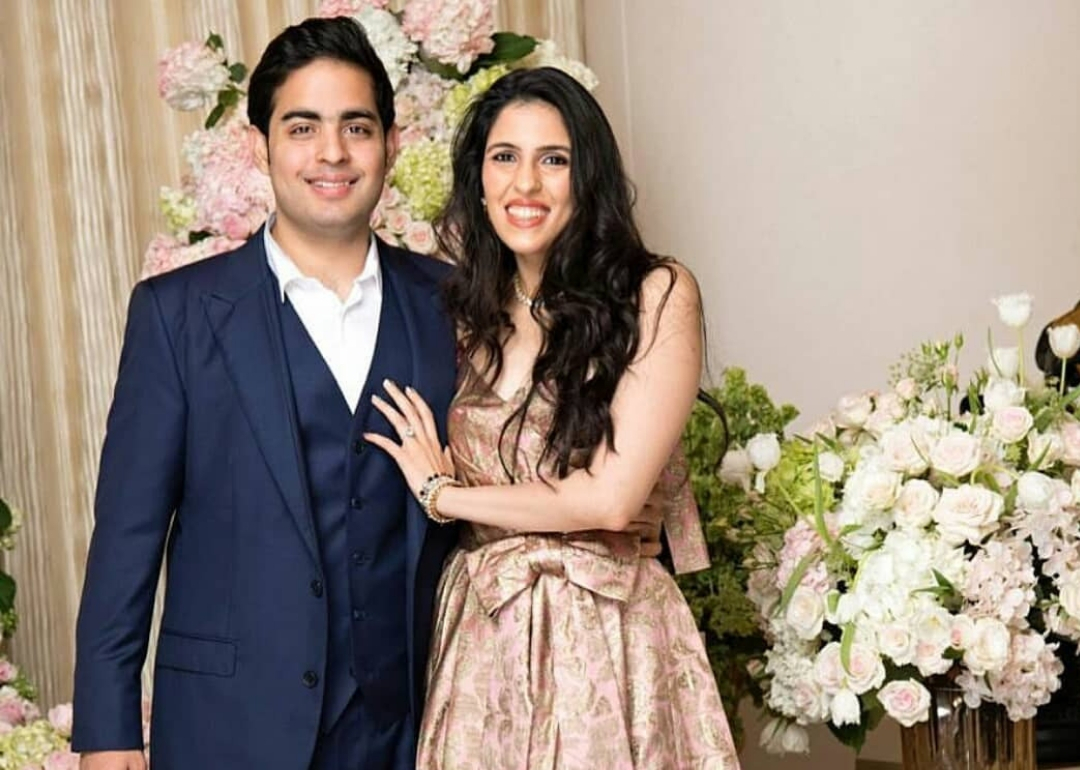 The director of the Rosy Blue Foundation seems to share a special bond with the entire Ambani clan. Earlier, it was reported that Nita Ambani gifted her daughter-in-law a diamond necklace which is speculated to have made on a whopping budget of Rs 300 crore. Other than this, sister-in-law Isha Ambani also gifted Shloka Mehta a palatial bungalow.