Bollywood News
Ajay Devgn is Silent On JNU Protests but Director Anubhav Sinha Hits Out at Him
Ajay Devgn and Anubhav Sinha's war is out in the open
It looks like the political situation in India is bringing forth a lot of hidden animosities. With Deepika Padukone's JNU visit garnering a lot of interest and headlines, the focus is on other stars who have lent support or stayed away from the ongoing agitations. One such star under the scanner is Ajay Devgn, whose Tanhaji was in direct conflict with Deepika's Chhapaak at the box office.
Ajay took a neutral stand which hasn't gone down well with Anubhav Sinha, the director of critically and commercially acclaimed films like Article 15 and Mulk. Anubhav is a strong opponent of the current government but the recent fracas at JNU has given him an opportunity to criticise Ajay Devgn as well.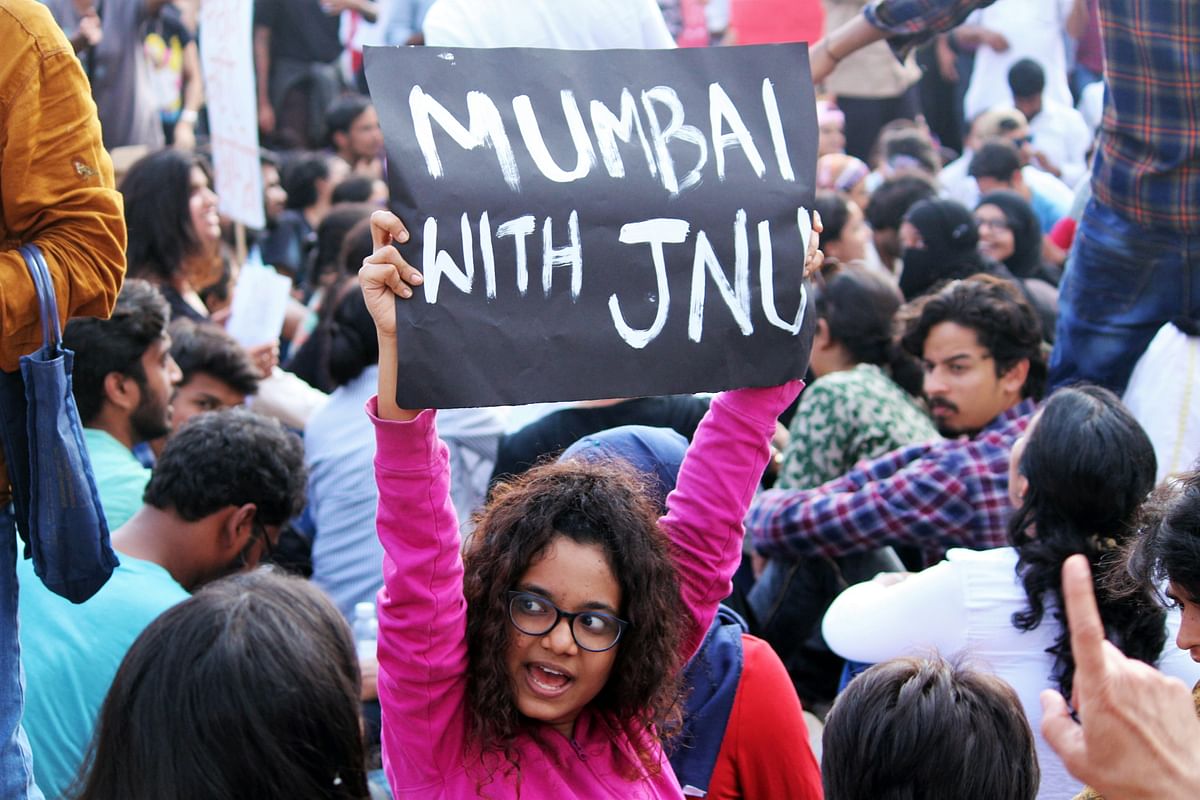 JNU Protest
It is common knowledge  in the  film industry that Ajay and director Anubhav Sinha   can't stand one  another since they worked  together in a  flop caper named Cash in 2007. And now the war is in the open.  It started this time when Devgn tweeted  about the recent mob violence on the  JNU campus  in Delhi,  "I have always maintained that we should wait for proper facts to emerge. I appeal to everyone- let us further the spirit of peace and brotherhood, not derail it either consciously or carelessly #JNUViolence."
To this  Anubhav Sinha taunted, "Exactly!!!! I am still waiting. You done waiting????"
This is Ajay and Anubhav's history. After they worked together  in a film called Cash  in  2007, the  actor and  director had a massive fallout .Such  was  the  intensity  of  their animosity  that Ajay Devgn went  on to  declare that he was  glad the  film flopped.
Like they say, an old enmity takes  just a little provocation to  get pushed back  into the forefront. It remains to be seen how Devgn, never known to take  insults lightly, retaliates .
A close friend of Devgan says, "At the moment he is playing his cards close to his chest. His film Tanhaji has just released. Anything he says about the  JNU situation can and will backfire. Look at  the way Deepika Padukone's  visit to  the JNU is being used as a political statement . Ajay doesn't want any harm to come to the  film. He has every right to  protect Tahnaji from  harm. It is not just his film. Hundreds are  involved."