Bollywood News
Ajay Devgan and Kajol's Film Ishq Completes 22 Years
Ajay Devgan and Kajol got married in 1999 after a four-year-long courtship. Together they have two children, Nysa and Yug
Ajay Devgan and Kajol are the strongest proof that opposite attract. Although the two had completely different personalities they got married and today have been married for twenty years. They got married after a four-year-long courtship. According to the couple, it was not love at first sight. They came close organically and knew that they were there to stay. The couple got married in the year 1999 and had their first daughter Nysa after four years of marriage. In 2010, the couple was blessed with a son named Yug.
Ajay Devgan recently shared a picture from their famous film together 'Ishq' quoting its famous song 'Neend Chuayi Meri Kisne O Sanam'.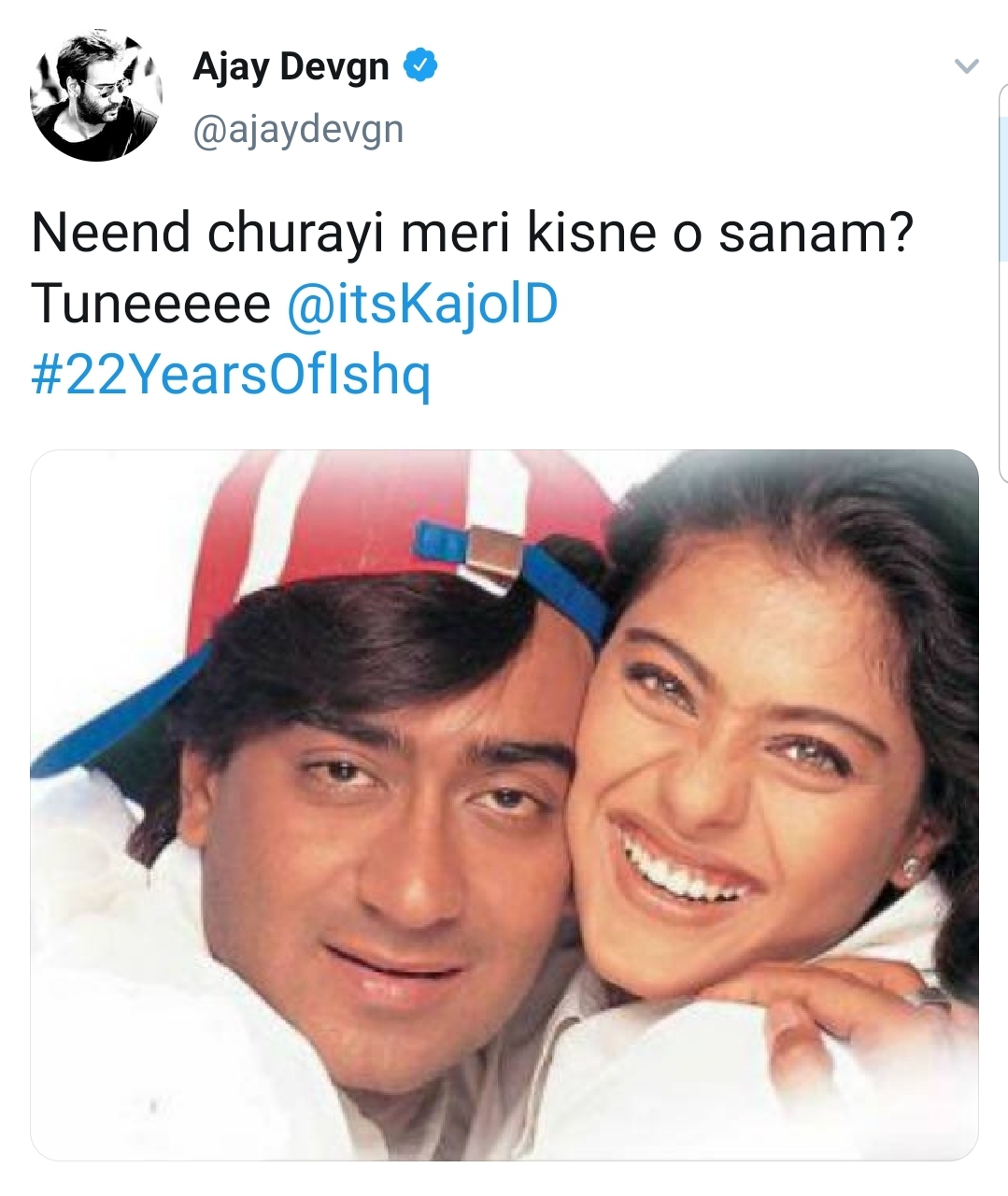 To this, Kajol had a usual cheeky reply as she posted a picture of her sleeping peacefully from the same film with the caption, 'Tumhari neend churake, dekho main kitne chain se soyi hoon' (See how sound I sleep after stealing yours).'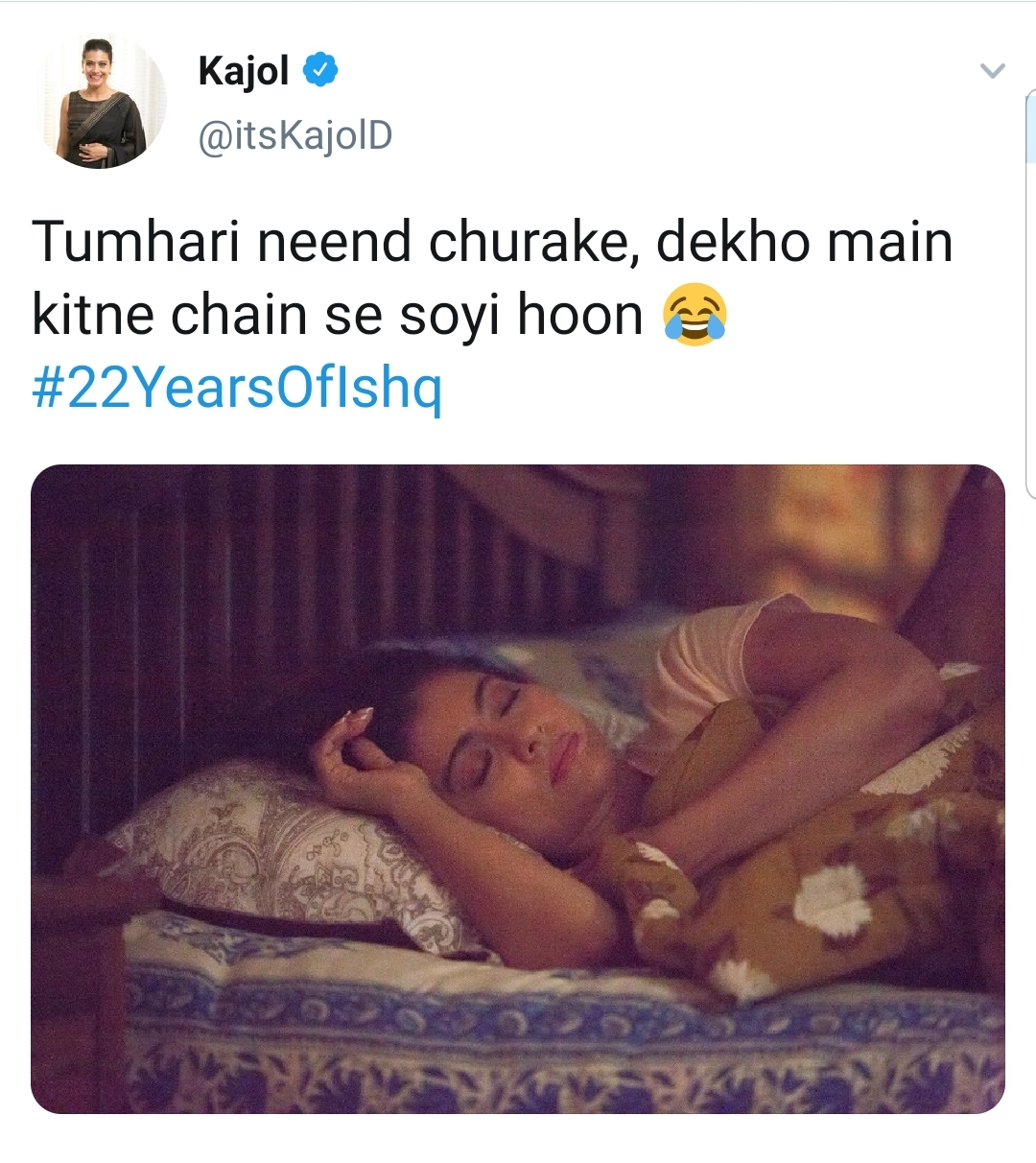 Ishq was released in 1997 and starred Aamir Khan, Juhi Chawla, Ajay Devgan, and Kajol in the lead roles. The romantic comedy film received a great response from the audiences. It was the third highest-grossing film of the year 1997. Not only was Ishq the first and last film featuring Aamir Khan, Juhi Chawla, Ajay Devgan, and Kajol together but it was also the last film for the iconic on-screen couple Aamir Khan and Juhi Chawla. Ajay Devgan and Kajol will be soon seen together in the film 'Tanhaji: The Unsung Warrior.'
Kajol and Ajay Devgan's marriage in 1999 was a traditional Marathi affair. Ajay Devgan did not even allow a professional photographer to the wedding since he wanted to click the pictures himself and keep the details private. Since getting married and becoming a mother, Kajol has always kept her mommy duties ahead of everything else in life. This is why she also turned down many movies offers post her children. Recently, she skipped the trailer launch of Tanhaji because she had to attend her daughter Nysa's school meeting in Singapore.