Bollywood News
Aishwarya Rai Bachchan and Daughter Aaradhya are a Gorgeous Mother-Daughter Duo!
Aishwarya Rai Bachchan was spotted with her daughter Aaradhya on the way to Cannes for the Cannes Film Festival and the mother-daughter duo looked totally gorgeous!
Other than for her acting skills and acclaimed appearances in some truly classic Bollywood films including Devdas, Hum Dil De Chuke Sanam and Jodhaa Akbar, Aishwarya Rai Bachchan is considered to be one of, if not the, most beautiful and elegant women to ever come out of Bollywood. The actress and former Miss World has made a name for herself as one of the most famous names in B-town that still retains her fame and glory to this day. Plus, Aishwarya also has the connection of being married into bonafide Bollywood royalty as her husband is actor Abhishek Bachchan, making legendary veteran actors Amitabh and Jaya Bachchan her in-laws. Though she hasn't been seen in many films to date, with the last flick being Fanney Khan which was released last year and Ae Dil Hai Mushkil which came out in 2016, the actress remains forever relevant with movie fans. Nowadays it isn't rare to see Aishwarya spending her days out and about with her dear daugher Aaradhya. Born in 2011, the young girl has already received a lot of attention not just because of her star parents but due to her adorable looks and sweet nature.
In a supercute twist, Aaradhya actually followed her mother all the way to Cannes, France where Aishwarya was set to make her yearly appearance at the prestigious Cannes Film Festival red carpet. Amongst the many celebrities that appear on the carpet, whether from Hollywood or Bollywood, Aishwarya always makes an impression with her gorgeous looks and effortless sense of style. The mother and daughter duo looked totally adorable together at the airport in their respective styles. Check them out!
Aishwarya's chic fashion was totally to die for as she opted for trenchcoat style layer with black, white and yellow motifs along with a pair of awesome boots. Aaradhya was a quintessial young girl in glittery pale pink and looked totally cute in her look.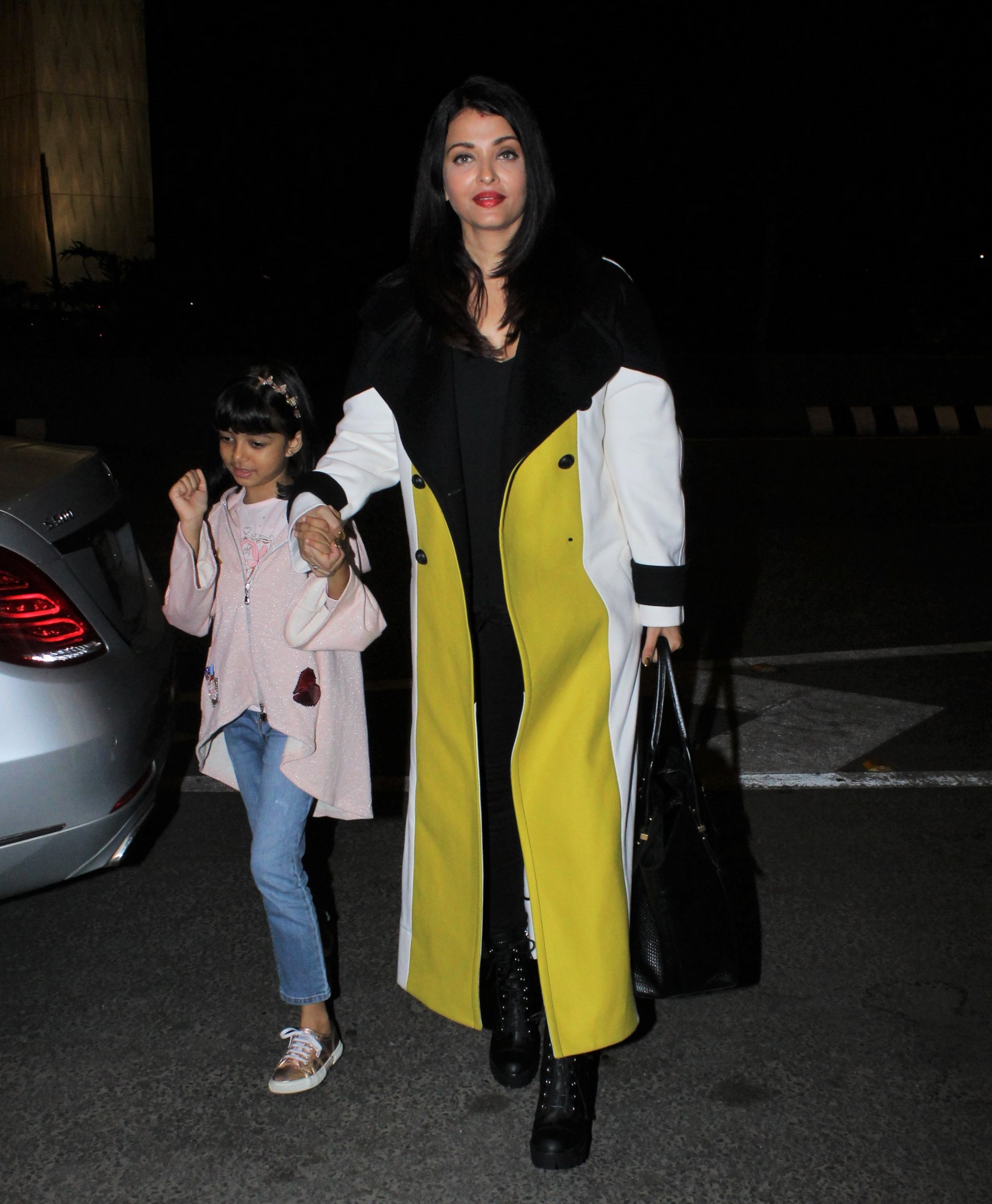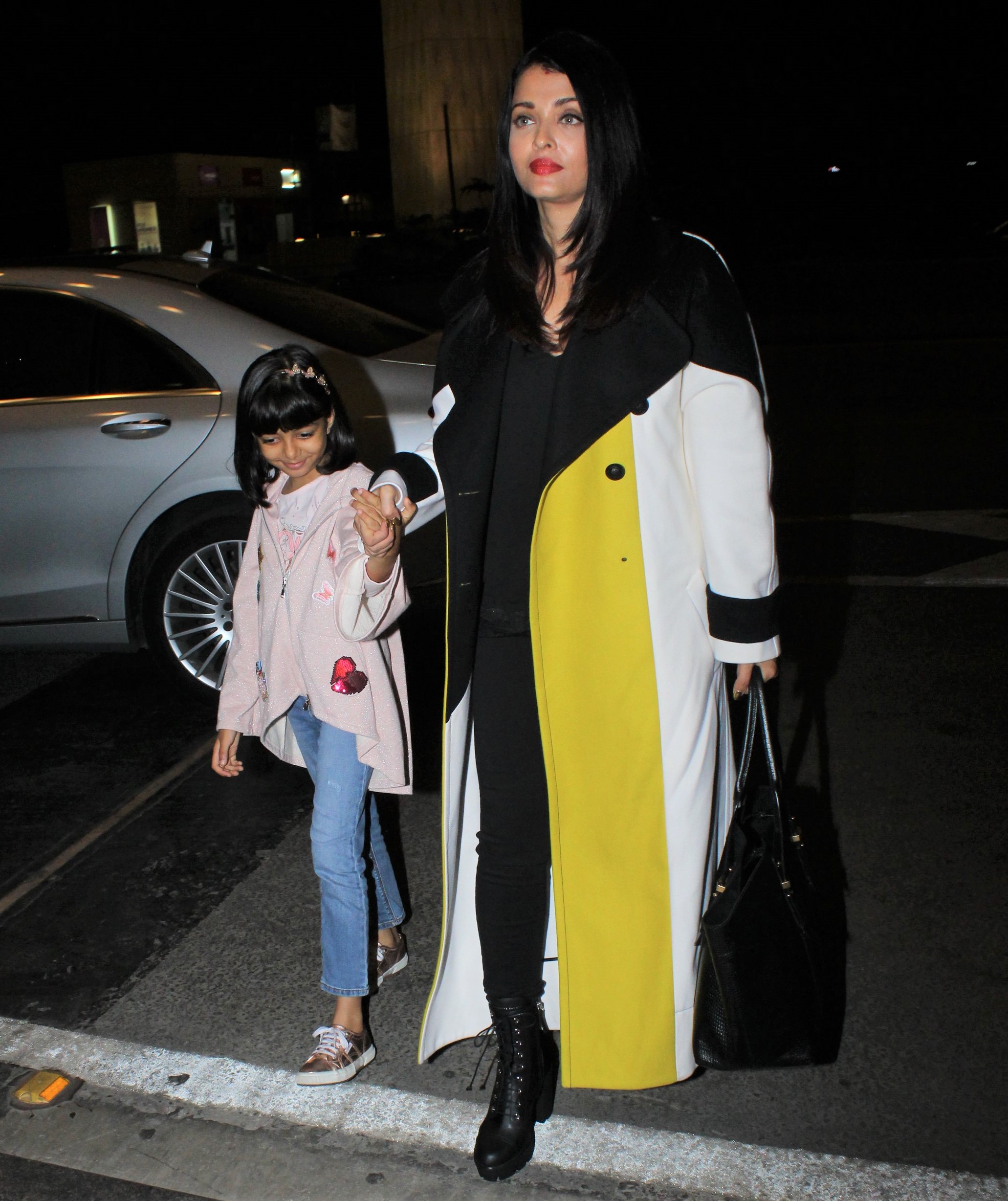 Aaradhya seemed to be excited seeing the cameras and the little girl did an adorable dance for the paps with a huge smile across her face. Too sweet!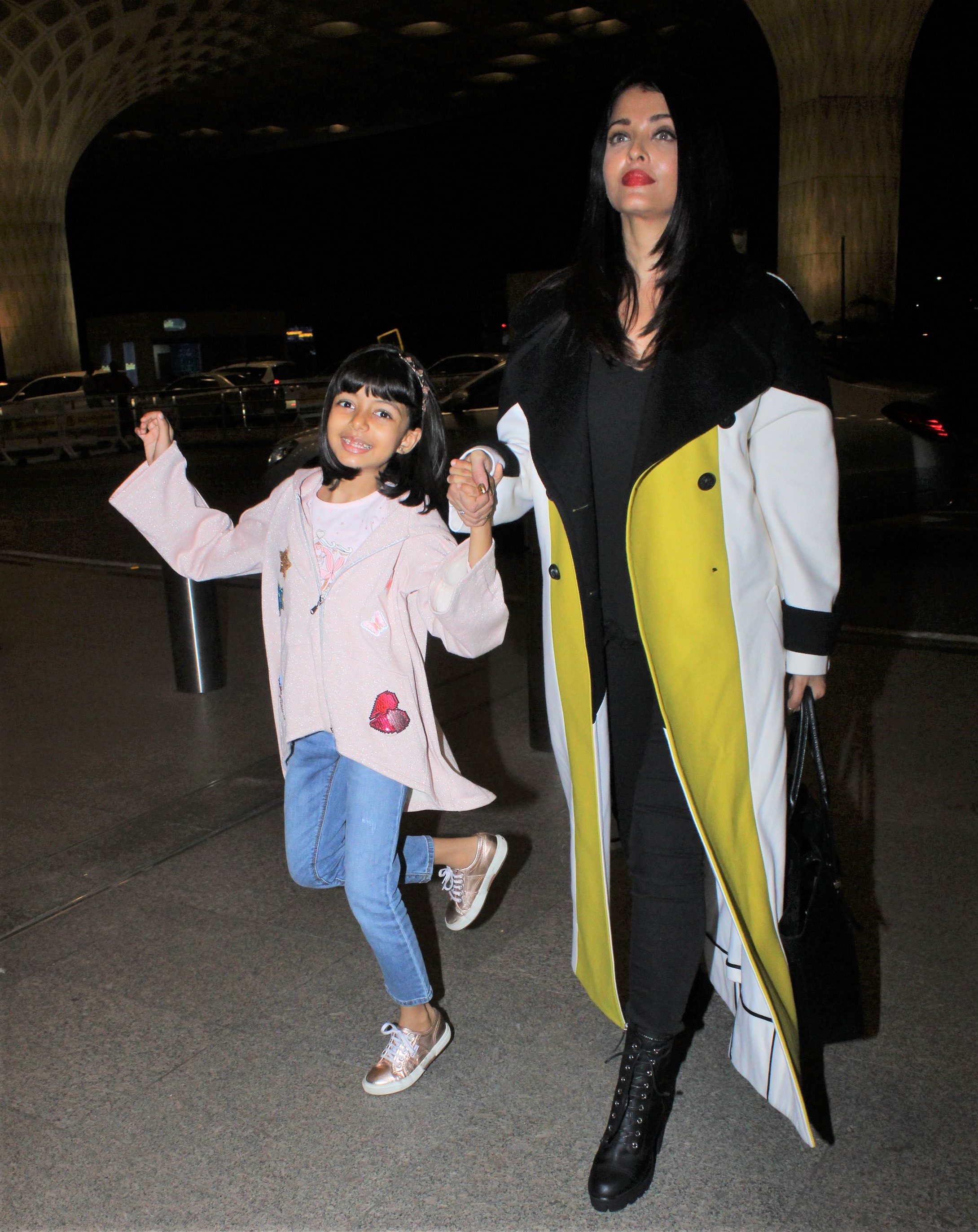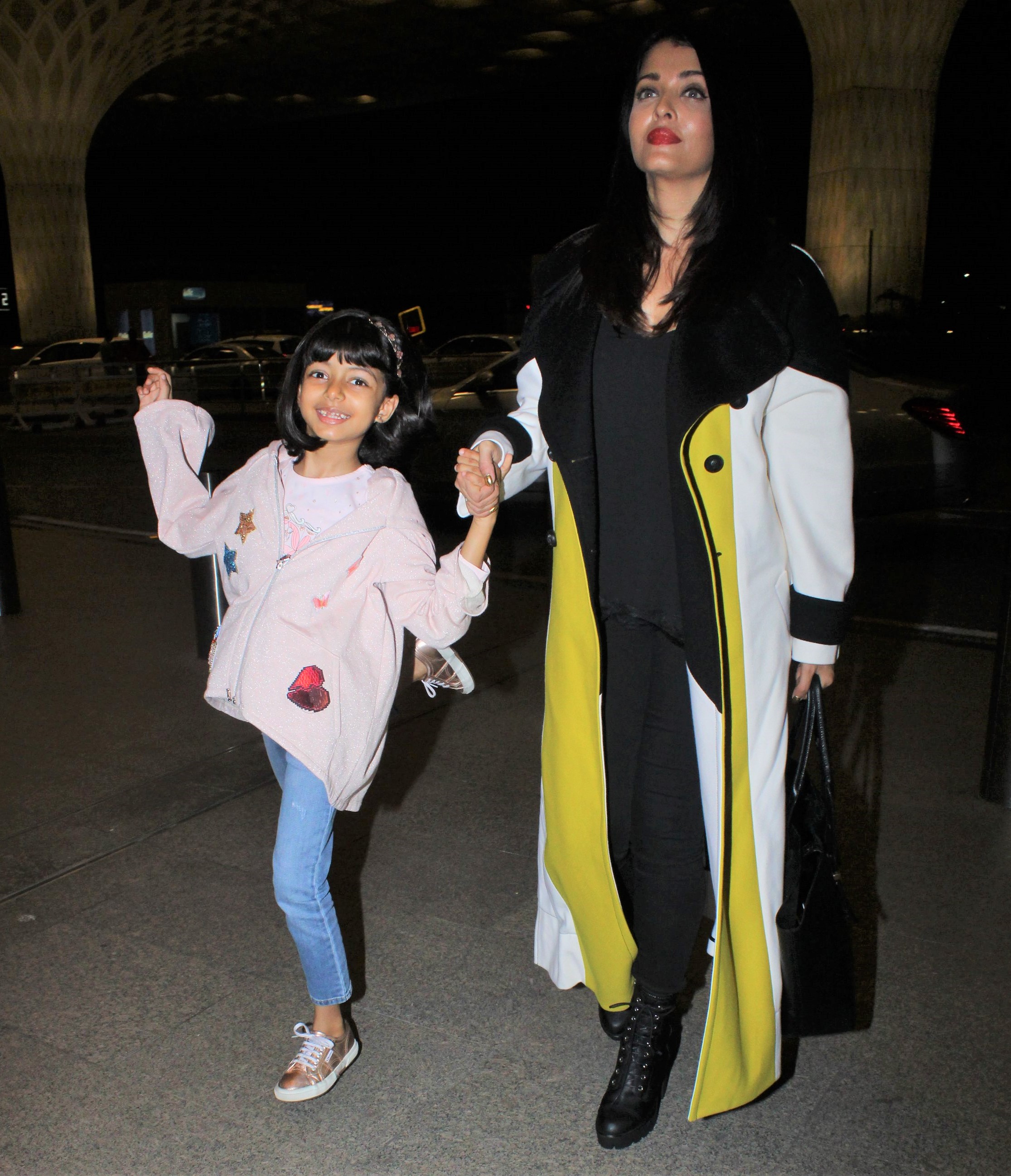 Doting husband and father Abhishek Bachchan was also at the airport to see them off but he stuck away from the cameras, preferring to instead wave to the paps from his car.