News
Abu Dhabi's Latest Mall Will Leave You SPELLBOUND
The Galleria Al Maryah Island's expansion is now open and it has all the attractions you need for a fun day out.
The Al Maryah Island in Abu Dhabi has always been famous for its complete lifestyle experience. Until recently it was also the place to be seen at, especially The Galleria Al Maryah Island, the go-to address for luxury shopping and fine-dining. But now, you have another reason to drive down to Al Maryah Island. Or make that nearly 250 reasons! The super-regional mall has undergone a vast expansion making it an unrivalled shopping, dining and entertainment hub with new stores, incredible restaurants, along with a fantastic theatre and entertainment area.  Since opening in 2013, The Galleria Al Maryah Island's Luxury Collection, developed by Gulf Related, was patronised by shoppers seeking a more discerning entertainment experience. But the expansion has literally transformed the entire leisure experience. Read on to find out how.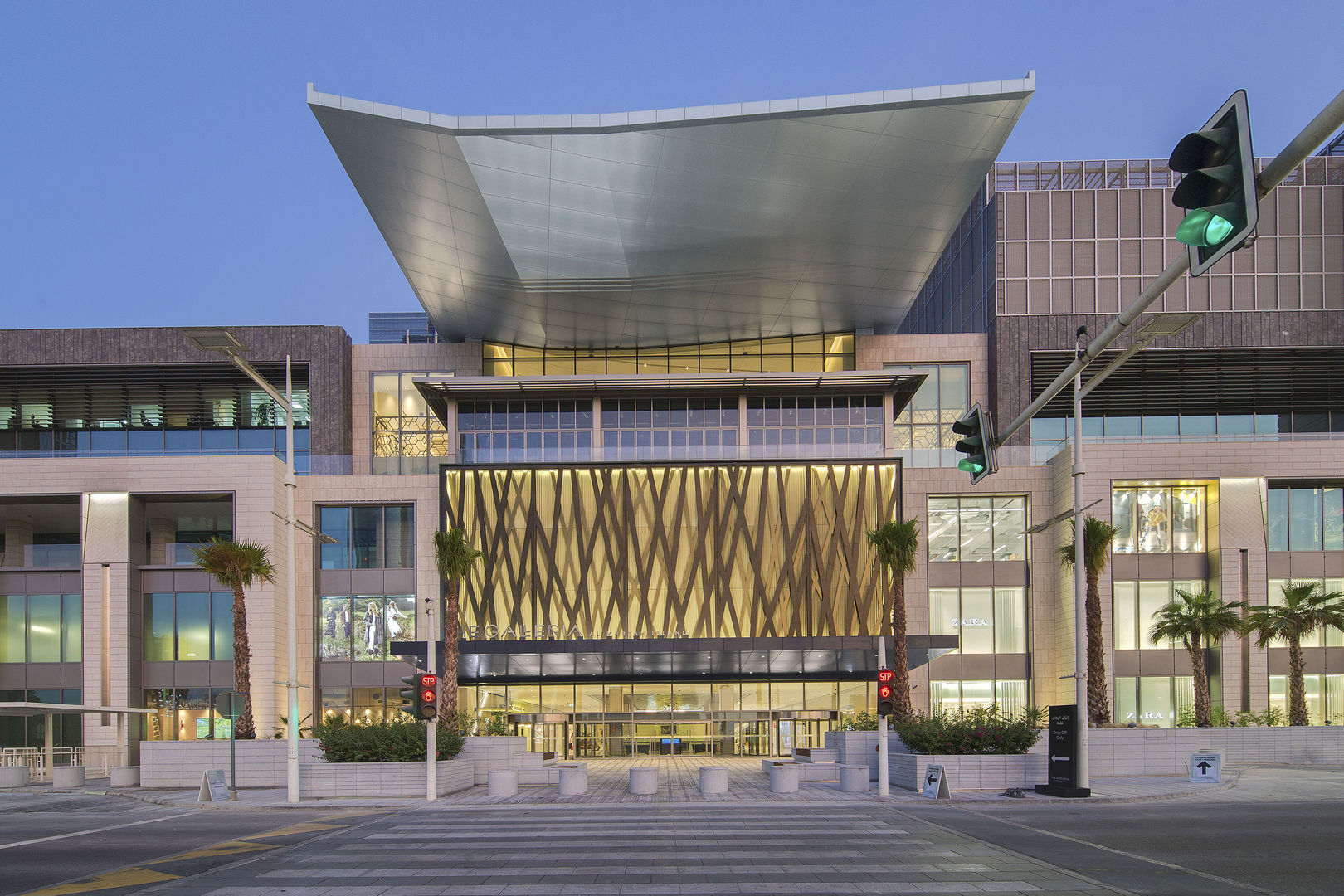 The Galleria Al Maryah Island
WHAT YOU CAN EXPECT
Food
Over 70 new dining venues are now open including Bouchon Bakery, Blaze Pizza, PF Chang's, The Cheesecake Factory, Asha's and other family favourites. The galleria also introduces Central Kitchens, a unique dining concept designed by acclaimed architect David Rockwell and Rockwell Group.
Play
Landscaped urban rooftop parks have been created that gives off a very outdoor-sy vibe. The world-class entertainment includes The Galleria's flagship 21-screen VOX Cinema, including the largest 400-seater IMAX screen. Watching a movie will never be the same again.
Shop
For the first time in Abu Dhabi, you can shop from the best selection of over 250 international brands and first-to-Abu Dhabi stores such as Missguided and Decathlon. Plus, there are regulars like Zara, Debenhams and H&M with new and improved collections and a spacious and plush area to shop at leisure.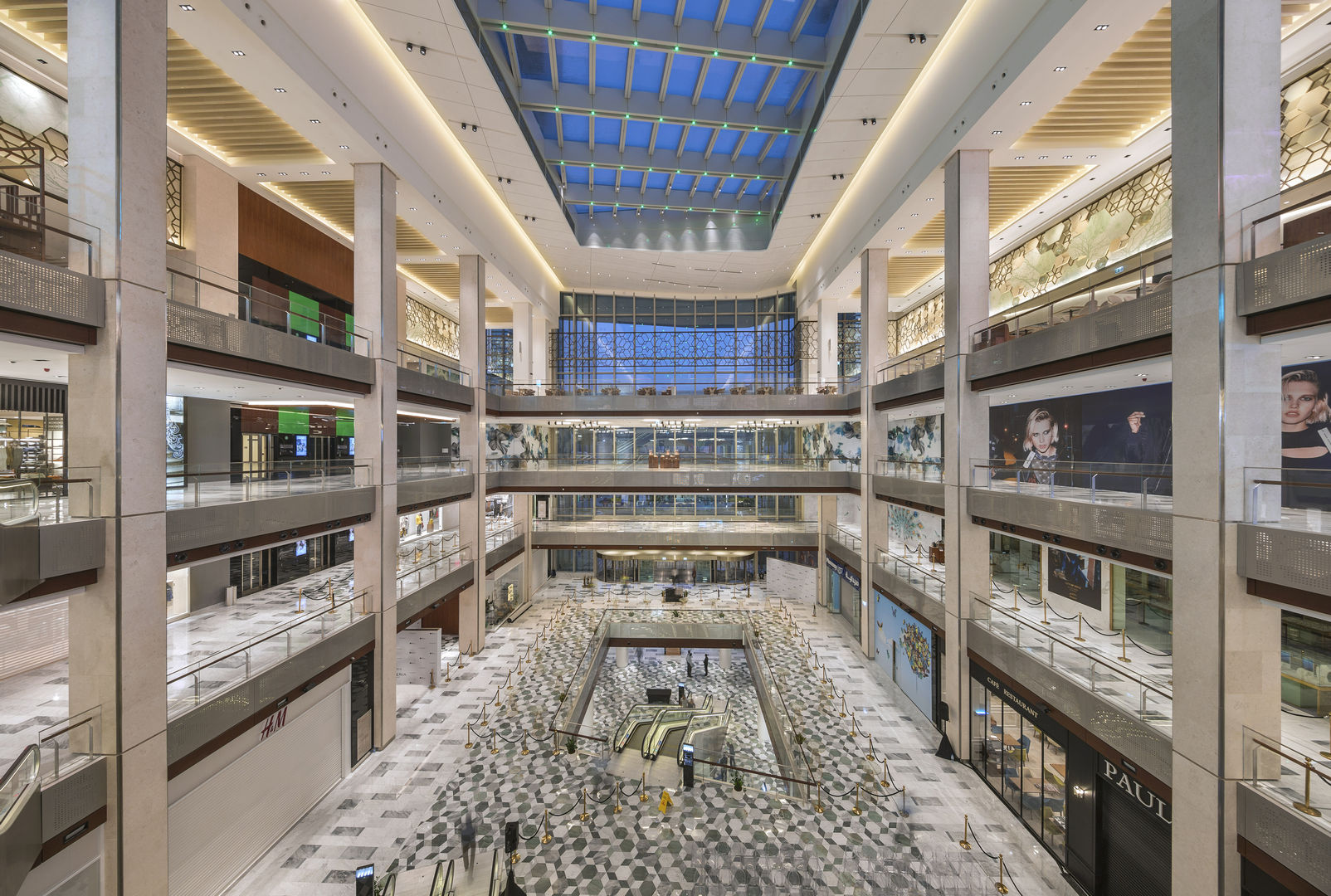 The Galleria Al Maryah Island
Art 
Unique art installations, created exclusively for the mall by local and international artists, pay homage to the culture and heritage of Abu Dhabi. Decorating public spaces, artists including Sheikh Firdous, Julia Ibbini, Ahmed Al Zarooni and Soroshi Michelle highlight traditional and ancient arts such as Sadu Weaving and Nabati poetry. Installations also highlight Abu Dhabi's natural landscape, the city's present day multiculturalism and its future.
The Party
This is not just a zone to shop and eat. There are a full schedule of activities and events for the whole family from now until the first annual Street Party in November. This includes a fun passport-themed treasure hunt that begins from Thursday September 5. Participants who complete the treasure hunt adventures can claim an exclusive limited-edition 'The Galleria x Dia'a Allam' gift bag. Another event to watch out for is the Galleria's "100 Weekend". Visitors will be able to win amazing gifts from some of the world's most popular brands. Follow @TheGalleriaUAE on social media for details and a chance to win.