News
Abu Dhabi Street Art: Check Out These New Murals
Abu Dhabi streets are now covered with colourful murals by renowned artists from around the globe. This initiative is part of the capital city's Ghadan 21 programme
Murals are quickly cropping up on the streets of Abu Dhabi, under the Ghadan 21 programme, which seeks to boost tourism and investment in the emirate by 2021. This initiative by the Department of Municipal Affairs and Transport is adding colour to the capital city and includes murals by many well-known local and international artists. UAE artist Mohammed Ahmed Ibrahim has covered the exterior of Madinat Zayed market with bright reds, yellows, greens, using circles and lines to create insect-like designs.
Meanwhile, Brazilian graffiti artist Eduardo Kobra's nearly 2000-metre work covers one of the buildings in Al Bateen, which includes harlequin patterns with portraits of people, reflecting Abu Dhabi's cultural diversity. This is the largest public art mural in the region.
Chinese artist Weiwei's sculpture, Forever Bicycles, is also temporarily in Abu Dhabi. Made with hundreds of bicycles, it highlights the importance of bicycles in China and has previously travelled to different cities such as Austin, Texas and Rio de Janeiro, Brazil.
Abu Dhabi Street Art (Images Courtesy: Abu Dhabi World)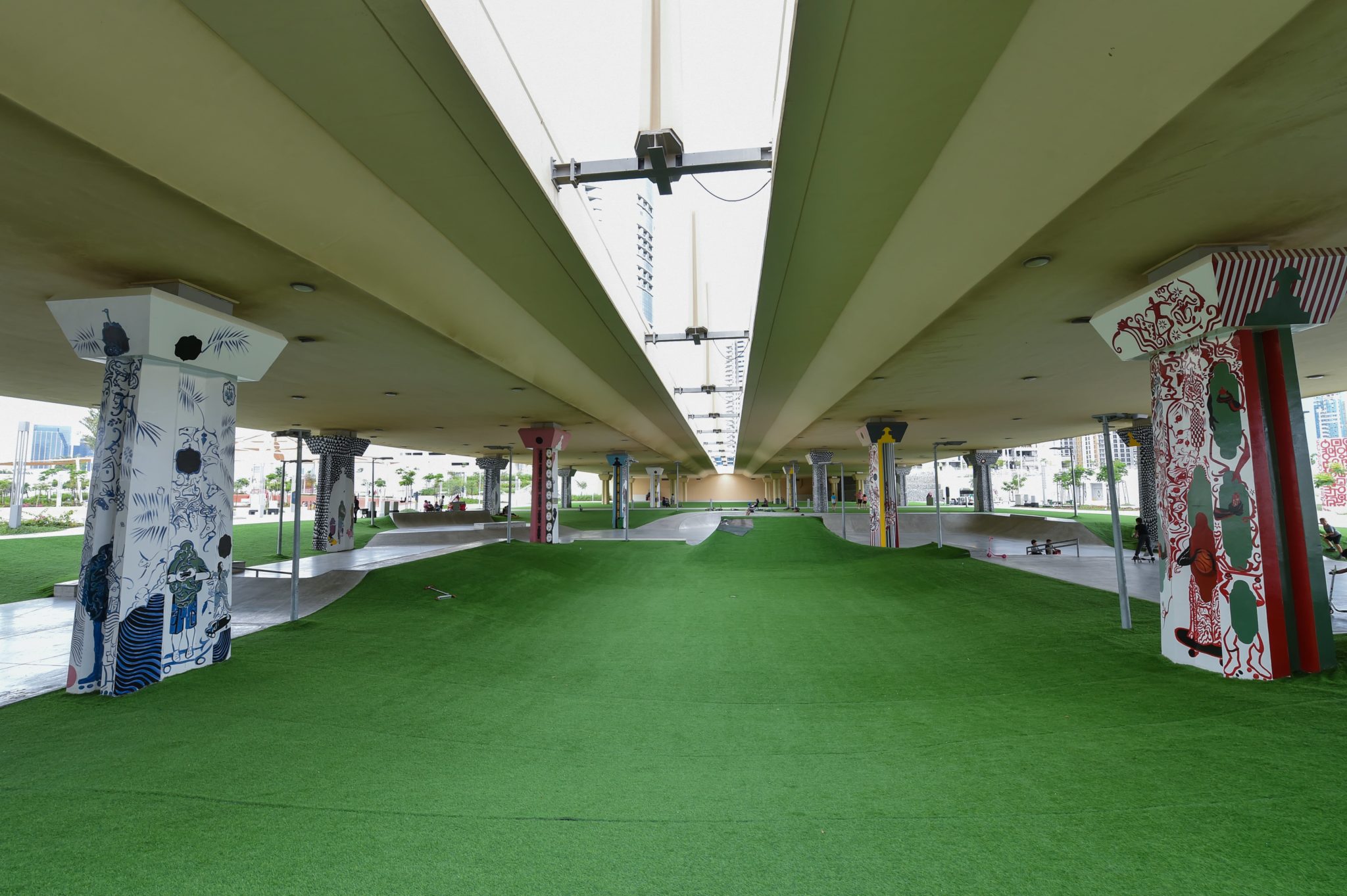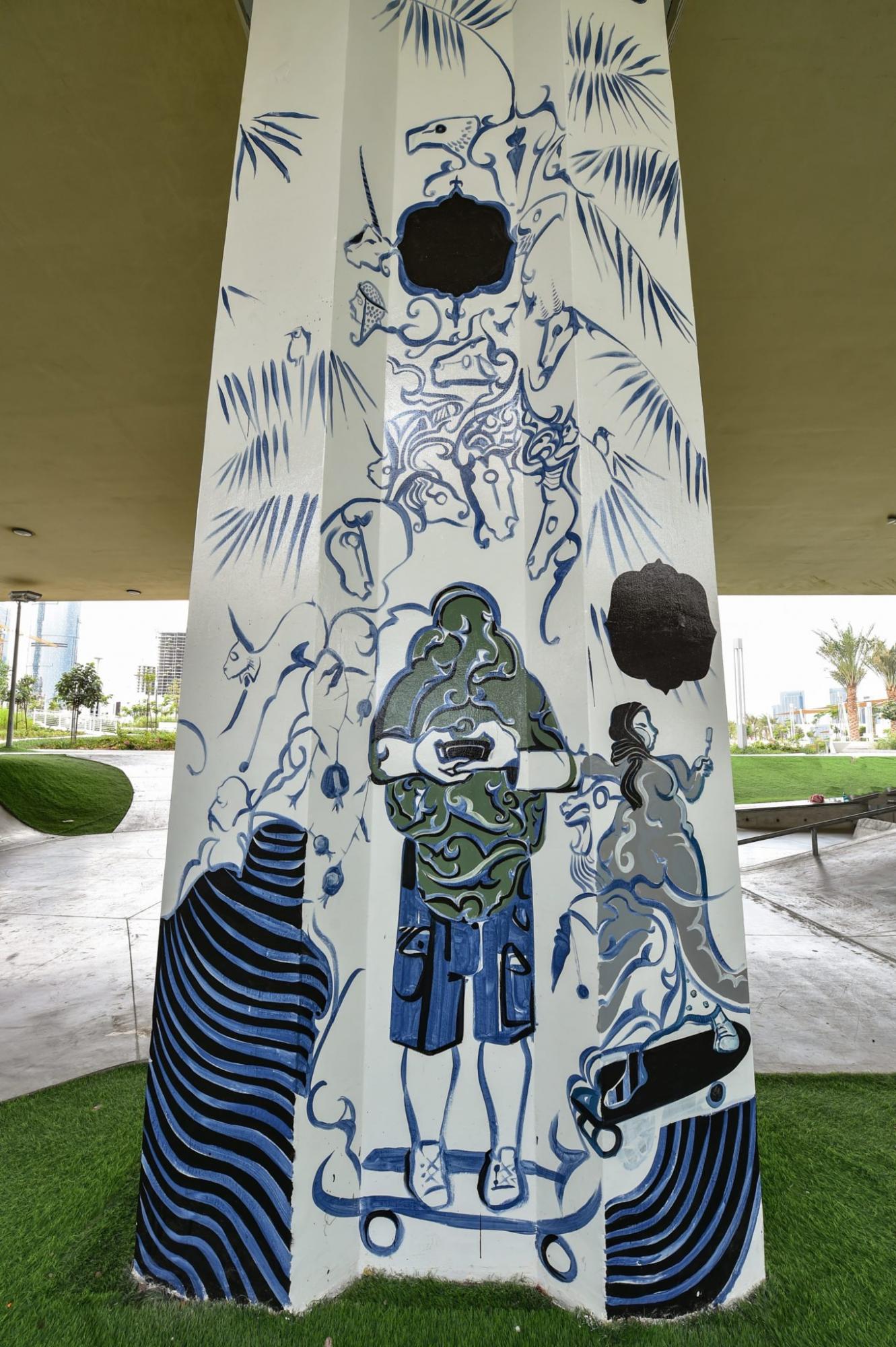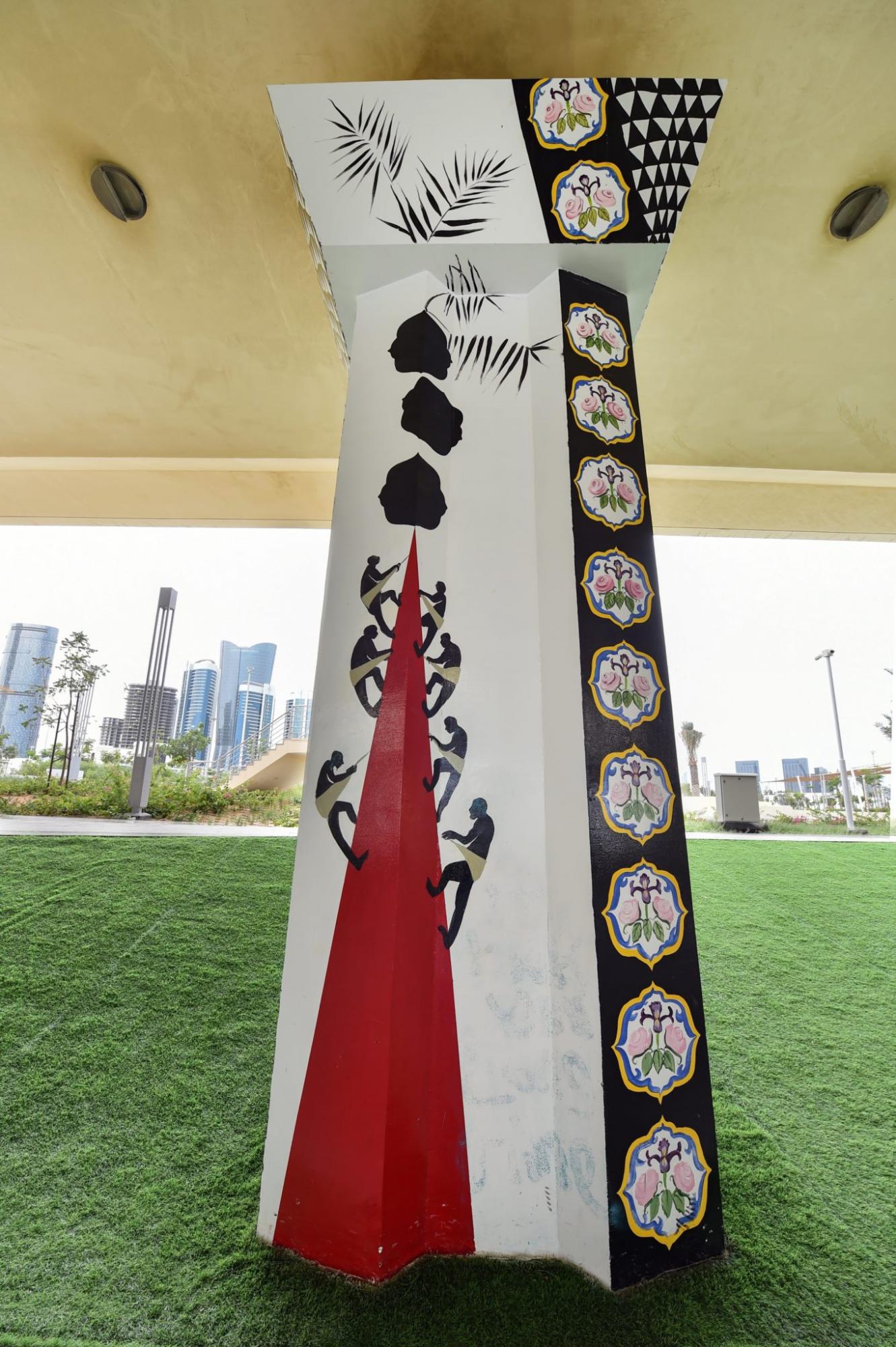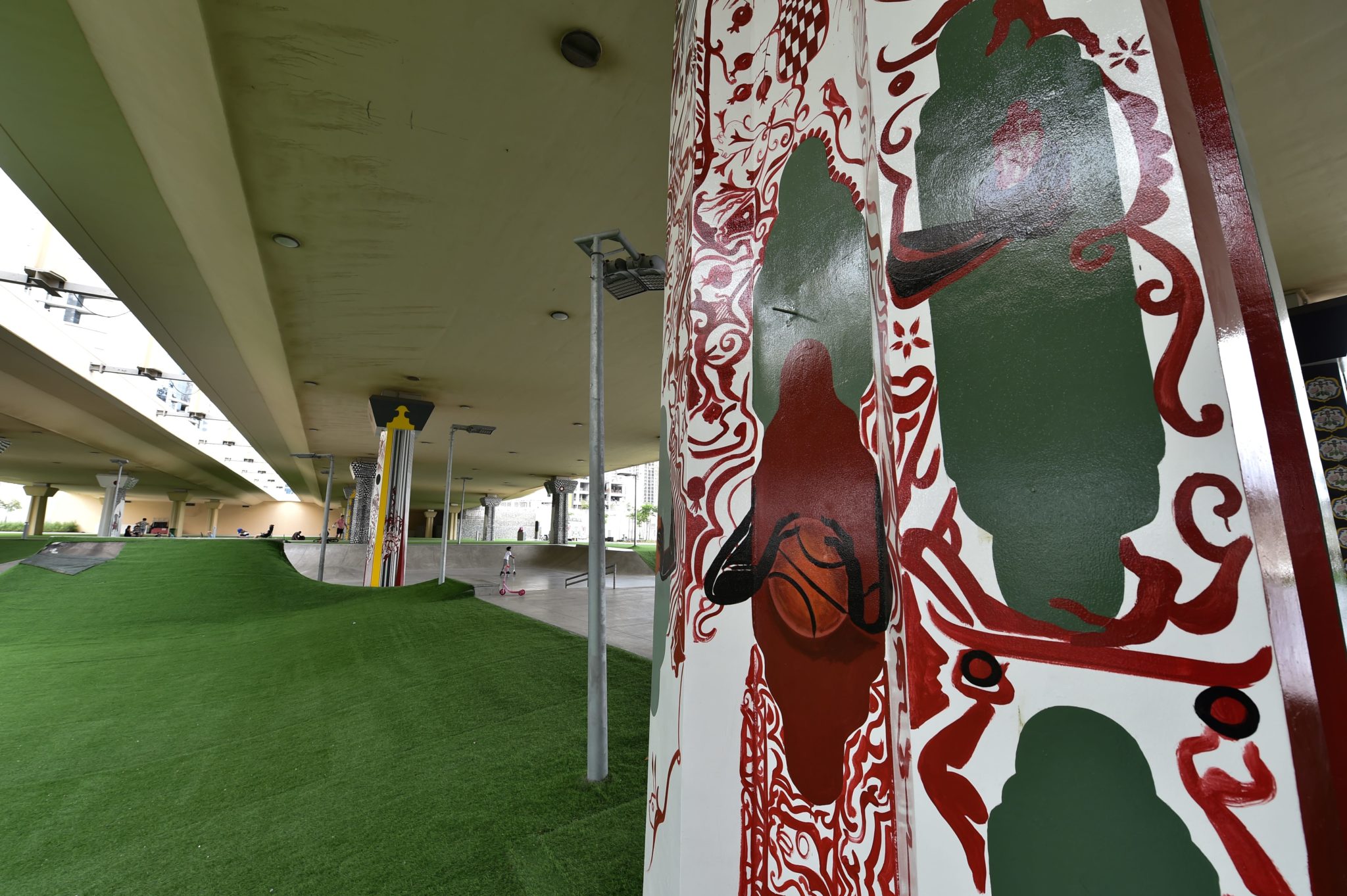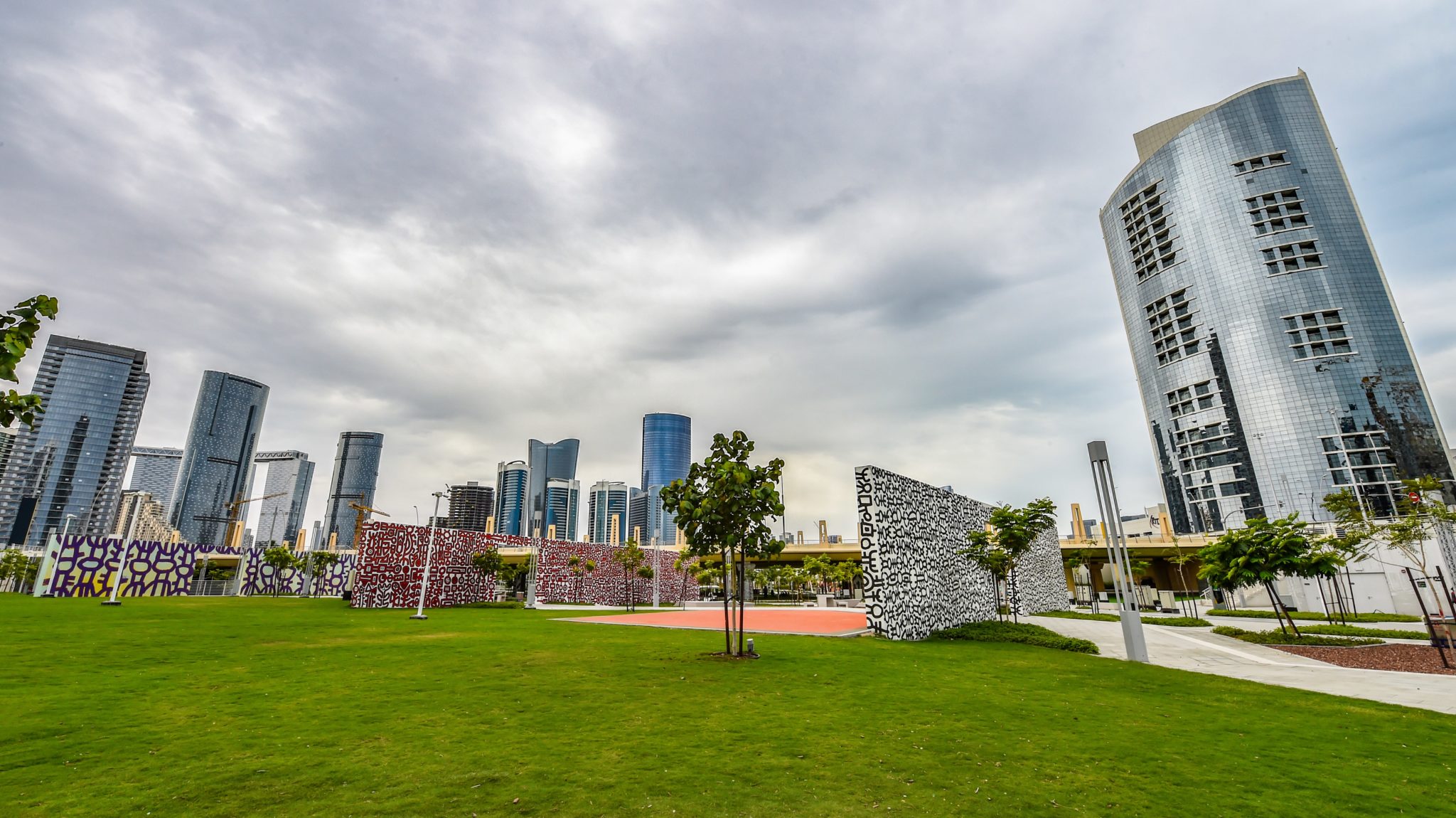 Argentinian artist Elian Chali's mural, Sharp Liquid, covers a building on Al Falah Street. The artist has created a geometric composition using primary colours. German muralist Claudia Walde, aka MadC, large painting covers a high-rise building on Al Ruwaysi Street.
Brazilian artist Tarsila Schubert, who is based in Dubai, has created a simple but colourful mural which covers Delma Street Underpass.
Ernest Zacharevic, an artist from Lithunia, has created murals on Madinat Zayed, titled Kids of Abu Dhabi. He has previously also helped add colour to the UAE. Alongside 11 other artists from other countries, he transformed selected buildings on 2nd December Street in Dubai under the Dubai Street Museum project.
Residents of Abu Dhabi can expect to see more public artworks around the emirate, as part of  the city-wide activation which is helping create contemporary artistic landmarks.