Bollywood News
Aaradhya Bachchan Is a Replica of Her Mother Aishwarya Rai Bachchan, Here's a Proof!
Aishwarya Rai Bachchan along with the entire Bachchan clan including Abhishek Bachchan, Jaya Bachchan, Shweta Bachchan Nanda and Brindya Rai cheer for Aaradhya at the Shiamak Davar's dance event
While the world is eagerly awaiting Aishwarya Rai Bachchan to take on the 2019 Cannes red-carpet, the dotting mother took out time to visit Shiamak Davar's academy to enjoy Aaradhya's performance before jetting off. The entire Bachchan clan, including husband Abhishek Bachchan, mother-in-law Jaya Bachchan, sister-in-law Shweta Bachchan Nanda and Aishwarya's mother Brindya Rai were seen attending the Shiamak Davar's Summer Funk show. The family came out to cheer for the l'il munchkin at the event.
While Amitabh Bachchan missed in action, Aishwarya Rai posed for the cameras with her mother Brindya and daughter Aaradhya whereas Abhishek Bachchan struck a pose with his sister Shweta and mother Jaya Bachchan. For the event, Aishwarya donned black pants and top with a multi-coloured blazer and Abhishek wore blue denim and red hoodie.
Aaradhya's dance on 'Tere Gully Mein' song from Ranveer Singh's film 'Gully Boy' took the internet by the storm. Dressed in a pink dress with denim jacket and a pink headband, Abhishek and Aishwarya's munchkin looked aww-dorable. In the video, Aaradhya can be seen dancing with full energy and her flawless dance moves and expressions remind us of her mother, Aishwarya.
As soon as the video surfaced online, it fetched Aaradhya a lot of praises in the comments. While, one comment read "You can tell whose daughter she is", the other user commented "Good job Aaradhya. Looks so confident on stage, good performance."
Thrilled to see their daughter perform so confidently, parents Abhishek Bachchan and Aishwarya Rai Bachchan joined Aaradhya on the stage after the performance.
Aishwarya, who's extremely close to her daughter had said in an interview with DNA, "I can see a mini-me in Aaradhya. I go every day with her to school to drop and pick her up. I do it because I like to do it. I enjoy the time that we spend together. I'm blissed out and that's the contentment that everyone gets to see. I'm glad about the choices I've made with regards to her. I'll continue being protective, but I'll still keep on trying to make everything normal."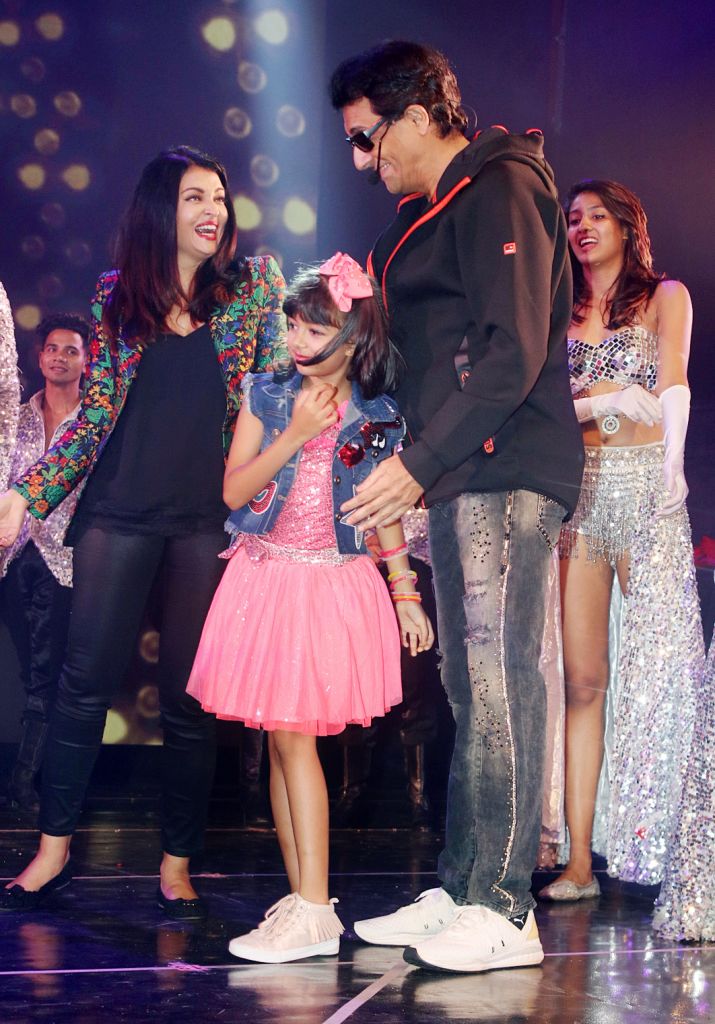 The family with Shiamak Davar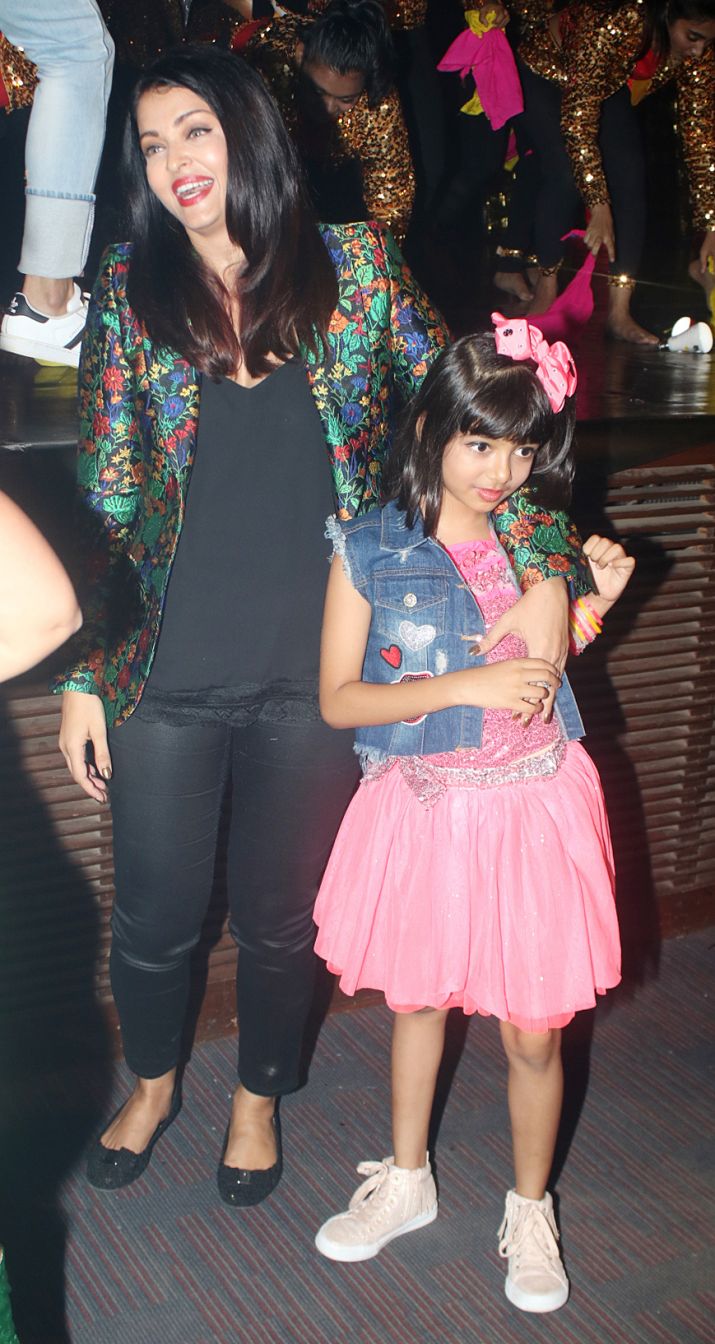 The actress had further added, "Usually, when kids are in the spotlight, they tend to lose their innocence. Aaradhya has still managed to retain that. I have tried to give her a normal upbringing and have never made much ado about it. At the same time, we also have to accept that this is and will be her reality."
Speaking about hiding Aaradhya from the paparazzi, the actress had said, "When Aaradhya was much younger, I had seen a few international celebs having discussions about maintaining security for their kids and that does shape the way you are, when your time comes. Your protective instincts are naturally strong towards your newborn. It's what I reacted and responded to — there wasn't any panic or drama to it. It wasn't about covering my baby's face from being photographed. It was just about protecting her from the mayhem and flashlights."
On the work front, Aishwarya is reported to have finally signed her next project. The actress will reportedly be seen playing a negative role in Mani Ratnam's period drama based on the historical Tamil novel by Kalki, Ponniyin Selvan.
Meanwhile, Abhishek Bachchan will be next seen in Anurag Kashyap's next directional and according to the reports the actor has already finished shooting a major part of the film.