Bollywood News
Aamchi Aparnna – Love Aaj Kal: A Stark Reminder of Imtiaz Ali's Unimaginativeness
Imtiaz Ali's Love Aaj Kal is a reminder that he is unable to move from a fixed stereotype when it comes to women
In an ideal world, there are no copies or pastiches or inspirations. Everything piece of art or creation is original. That is not the case in real life, as we all know. There are plenty of times that artists have certain creative liberties that allow them to produce work that is an inspiration from elsewhere. But what do you call an artist who rehashes his own work again and again? You call them Imtiaz Ali. We are all too familiar with filmmaker Imtiaz Ali who is not a Bollywood insider and yet rose to fame with his takes on romance and relationships through his films. Be it Socha Na Tha, Jab We Met, Rockstar, LoveAajkal, Tamasha and the recent ones - Jab Harry Met Sejal and LoveAajKal 2, there is something that stands common in all of them: the way the women characters have been written.
In every movie, the women are shown to be naive, young, full of life, bubbly, and the sole purpose of their lives is to change the lives of the ever-brooding male characters. These women seemingly modern, still have archaic notions of love and relationships, no careers and are confused as to where their life is heading. All these women at some point were let down or dumped by their lovers, which is when they encountered the love of their lives, the brooding types. At one point, Imtiaz Ali's career seemed to be taking off when he made Highway, a film based on sexual abuse of the female lead at the hands of a family member. However, it seemed like Veera, (Alia Bhatt) got herself a project when she managed to change Mahabir (Randeep Hooda)'s life. Pretty much what Tara (Deepika Padukone) did with Ved (Ranbir Kapoor)'s life in Tamaasha or what Geet (Kareena Kapoor Khan) did with Aditya ( Shahid Kapoor)'s life in Jab We Met. Tamasha, Jab We Met and Rockstar have been iconic movies for Imtiaz Ali, but looking back they all seem to have had the same commonality. For a filmmaker as widely loved and written about as Imtiaz Ali, it seems like he has created a template for all his women characters. Is it lazy writing? Yes, it is.
Back in the early 2000s when most of India's population was the teenage college-going crowd, these characters seemed emotionally resonant. Everyone seemed to have issues with choosing careers or love or the love of their lives, but now even the college-going crowd has become smarter. They are willing to pay a premium to watch quality content, over the shoddy content that is freely available. What Imtiaz Ali has been feeding us is the same story of a lost boy and a manic-pixie dreamgirl finally fixing him and his issues.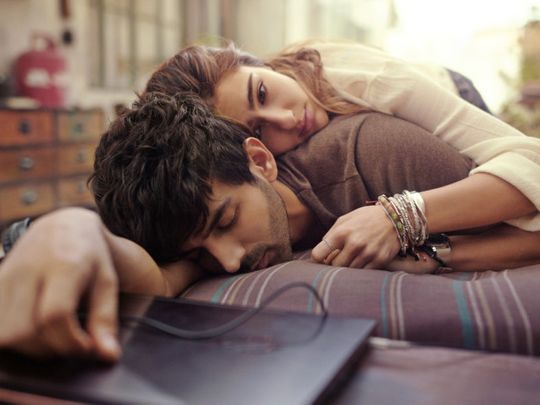 Kartik Aaryan, Sara Ali Khan in Love Aaj Kal
The recently released Love Aaj Kal starring Sara Ali Khan and Kartik Aaryan, had a role reversal of sorts. The woman is lost and is fixed by her male lover. However, the female characters are it Zoe or Sejal in JHMS, they still lack agency, seek approval and validation from the men. So the one in the driver's seat is always the man and not the woman.  Imtiaz Ali now comes across through his films as someone who believes his own hype a bit too much. Soul-searching is not a contemporary topic in Hindi Cinema. He gets a bit too much credit for this theme in films. His age-old formula is not just riling up the critics and feminists, but also the box-office pundits. His movies have started running dry at the box-office.
Jab Harry Met Sejal starring the king of romance, Shah Rukh Khan and the talented Anushka Sharma, was declared a huge disaster. Even casting a superstar couldn't guarantee success for Imtiaz. The reason? Well, the audiences have moved away from the topic of self-realisation and self-actualisation. Someone as charismatic as Shah Rukh Khan was let down by a regurgitated script. Talking about his newest release LoveAajKal, Imtiaz has tried to parody a bunch of his old films. In one scene where Zoe indulges in debauchery after a breakup, you are reminded of Veronica from Cocktail. The movie if not directed was written by Imtiaz.
There are so many things that seem as if Imtiaz has forcibly added in his films. The Rumi quotes, the Sufism, the modernity cues along with the usual bit of soul-searching. All in all in the last few years, what Imtiaz did was send the audiences hunting for the story in his films.